---
Highlights:
The number of Chinese airlines operating long-haul services have expanded over the last four years from only four to 10;
Another two Chinese airlines, Juneyao Airlines and Shanghai Airlines, are launching long-haul services this summer;
Chinese airlines have launched over 30 new long-haul routes over the past year.
---
There are now 10 Chinese airlines operating long-haul services, compared to only four airlines four years ago. Two more new competitors, Juneyao Airlines and Shanghai Airlines, are planning to begin long-haul services in Jun-2019. Juneyao plans to serve Helsinki and Shanghai Airlines plans to serve Budapest, both from Shanghai.
Juneyao took delivery of its first batch of widebody aircraft – three Boeing 787-9s – in late 2018 and has been deploying the new type on domestic and regional international services prior to the start of long-haul operations. The aircraft feature fully lie flat business class seats from in a 1-2-1 all-aisle access configuration.
Shanghai Airlines also took delivery of three 787-9s in Sep-2018 and recently announced the launch of Budapest in Jun-2019. Shanghai Airlines has the same lie flat business class seat as Juneyao, the Thompson Vantage XL.
The Vantage XL is a popular business class offered by many leading international airlines. Shanghai Airlines also has a small first class cabin on its new 787-9s featuring a modified Vantage XL seat. Lie flat seats have become standard on most Chinese airlines and generally offer very good value.
READ MORE… on the rapid international growth of Chinese airlines and how it has impacted the overall market read this comprehensive analysis report from CAPA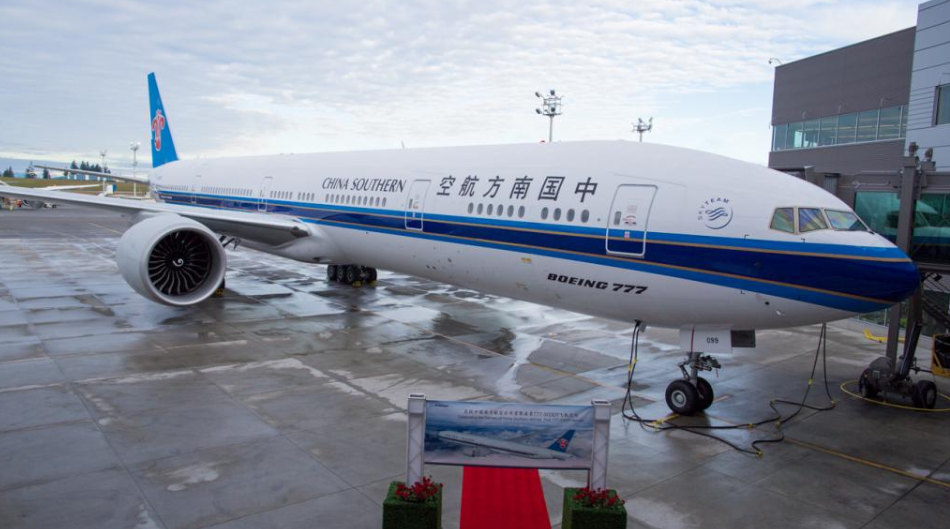 Chinese airlines: rapid international growth impacts foreign airlines
The 10 Chinese airlines currently operating long-haul services (to North America and Europe) are: Air China, Beijing Capital, China Eastern, China Southern, Hainan Airlines, Lucky Air, Sichuan Airlines, Shenzhen Airlines, Tianjin Airlines and Xiamen Airlines. Prior to 2015 only Air China, China Eastern, China Southern and Hainan Airlines operated such long-haul services.
Over the past year Chinese airlines have launched 24 routes to Europe, four routes to the Americas and six routes to the Middle East and Africa. More routes to North America would likely have been launched if it had not been for bilateral constraints.
Chinese airlines also have launched more than 120 new international routes within Asia over the past year. They grew international passenger capacity by 15% in 2018 and have more than doubled international seat capacity over the past six years, outpacing growth from foreign airlines by a wide margin.
The rapid expansion of Chinese airlines in the international market, particularly the long-haul segment, has pressured yields both in the local market to/from China and in sixth freedom markets. Chinese airlines have become very aggressive in pursuing sixth freedom traffic, often offering the lowest one-stop fares for both economy and business class travel in markets such as Australia-Europe and Southeast Asia-North America.
They are expected to continue to price aggressive in long-haul markets as they pursue rapid strategic expansion. The Australian market has already benefited from very low fares to Asia and Europe from Chinese airlines. There are now eight Chinese airlines serving Australia operating nearly 40 routes.
European consumers, including corporates, are also now starting to benefit from rapid expansion from Chinese airlines. With the launch of services this summer from Juneyao and Shanghai Airlines, Europe will be served with 12 Chinese airlines operating nearly 150 routes.