Some state aid packages have included the requirement for airlines to reduce their CO2 emissions. Air France had to commit to reducing its CO2 emissions on its domestic network by 50% by 2024 in exchange for state aid guarantees. In return for its state aid, KLM has had to commit to reducing night flights, encourage rail transportation and reducing CO2 emissions per passenger by half by 2030.
So the idea of replacing short haul connecting flights between cities with trains might not be new but it is gathering momentum, particularly in Europe. More and more airlines are forging links with train companies to offer a streamlined service. Lufthansa, Austrian, Air France and SWISS have all recently announced plans to offer a through air-rail service.
The train portion of the journey is booked together with the onward flight and uses the airline two letter designator. Stations are starting to use the same airport code too for a totally streamlined service. The good news is that the train portions of the journey are also valid for frequent flyer points and often you travel in first class during the train sector. Check in for the train is the same as for a flight with a barcode providing the boarding card. In some instances luggage can be checked into a separate carriage to save you having to look after it during the journey.
Of course by providing additional options to travel by train domestically, or locally within Europe, airlines are freeing up critical airport slots which could be used for more lucrative longer haul flights. With the number of short haul flights reduced due to Covid-19, the addition of train journeys offers passengers travel options to meet their connecting flights.
In the case of the new SWISS Airtrain rail service between Geneva's Cornavin central station and Zurich Airport in collaboration with the Swiss Federal Railways (SBB), it has been designed especially to supplement the existing air services between Geneva and Zurich airports. SWISS says it will continue to give the people of western Switzerland connection possibilities with the intercontinental and European air services that SWISS operates from its Zurich hub at a time it has reduced its own Zurich-Geneva flight frequencies.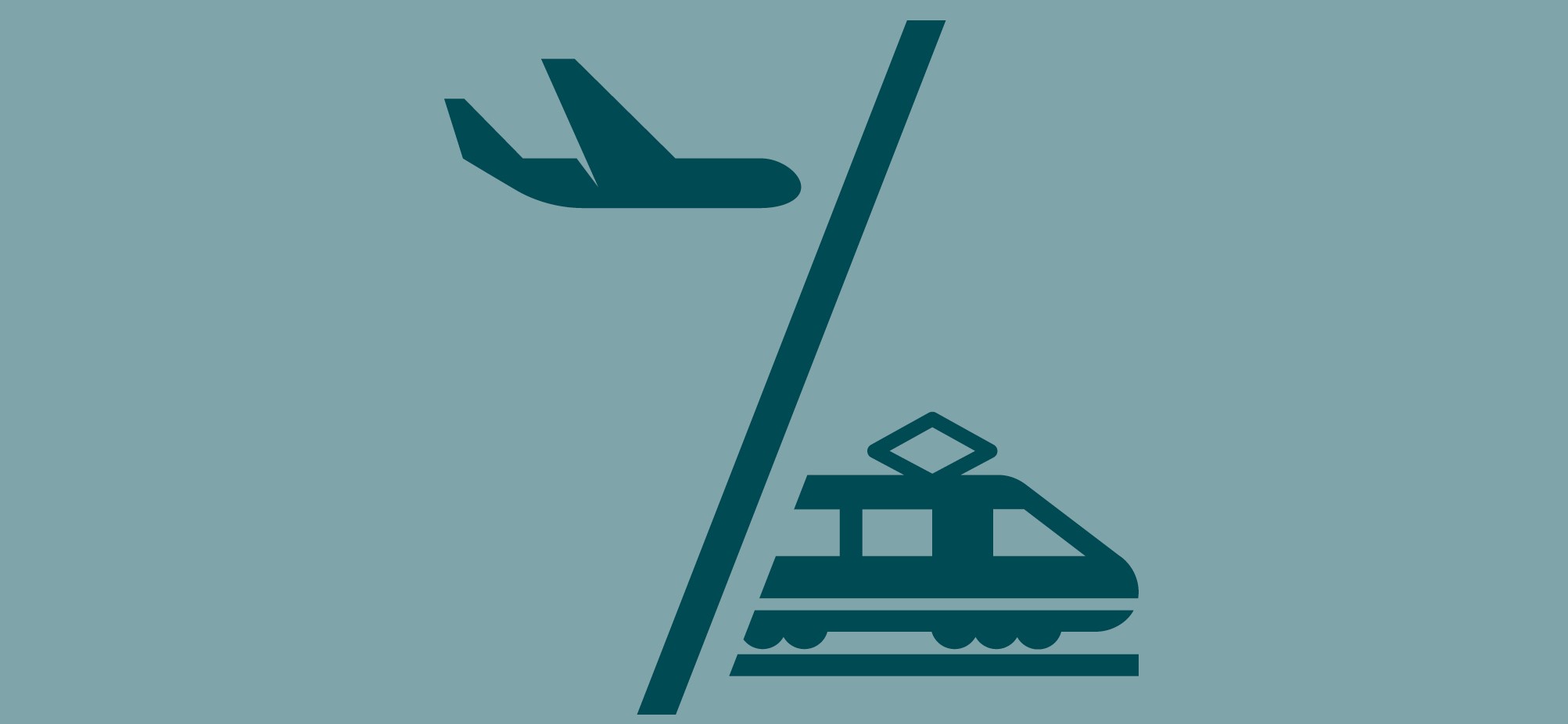 The new Airtrain timetables between Geneva Cornavin and Zurich Airport offer SWISS travellers up to ten SBB trains a day in each direction, which provides substantially more choice and flexibility than the four daily Geneva-Zurich flights that SWISS has operated to date. The question will be how long this will supplement the air offer and if it will eventually replace the flight option?
There's no denying that it helps to tick the sustainability box for an airline. Offering train options rather than flying short haul certainly appears greener. For instance a flight between Amsterdam and Brussels takes 45 minutes (but don't forget to add in the time you need to be at the airport in advance), and racks up 83.8kg of CO2 emissions. The same journey by train which takes 1 hour 34 minutes (direct between city centres) and uses 5.8kg of CO2.
In Sweden, inspired by singer Staffan Lingberg and supported by climate activist Greta Thunberg, there has been an increasing trend in flight shaming, or Flygskam that has seen many shunning flights and opting for rail travel. It is estimated that in 2019 there was a 9% drop in domestic air passengers in Sweden which is attributed to the movement.
You don't have to start in Europe to be able to book train sectors either, as Etihad Airways have announced the expansion of its partnership with AccesRail to offer passengers the option to book train and coach tickets in Europe in conjunction with air tickets. Passengers can connect to/from their international services to rail routes operated by European railway operators.
So next time you are travelling to or from one of the major European hubs, it's quite possible that your short haul connection could be departing from platform one.