Southwest Airlines was born and took to the air in Jun-1971. The US carrier changed flying forever becoming the blueprint for the LCC tsunami that has now spread across most of the world. Back to today and another, perhaps not quite so seismic change is anticipated as Breeze Airways prepares to take to the air later this year.
While its founder, Brazilian-American, David Neeleman, may not be held in the same regard as Herb Kelleher – as for now, at least – he has a pedigree as a successful serial airline start-up entrepreneur. It all started with Morris Air in Salt Lake City back in the mid 1980s, an airline that was actually sold to Southwest, but not before it had created the first e-ticketing system.
In the 1990s he helped found WestJet in Canada, and the later the same decade JetBlue Airways, which just last month celebrated the 20th anniversary of its commercial launch. Azul Airlines was established in Brazil during the first half of the last decade, while TAP Air Portugal became a majority investment by the end of 2015.
Now, Mr Neeleman is back where it all started as Breeze Airways (formerly known under the Moxy development brand) moves into its headquarters in Salt Lake City. But, while we make comparisons between Breeze and Southwest, it is actually another US LCC that the start-up will more closely resemble, Allegiant Air.
While details of its network remain under wraps, the start-up will, like Allegiant Air, serve many smaller US markets, linking many destinations unfamiliar with people outside of the US and offering point-to-point operations that bypass the big hubs.
The links to Allegiant Air is further strengthened with the appointment in late 2018 of Lukas Johnson as chief commercial officer, a man who was previously responsible for executing Allegiant's network development strategy.
Mr Neeleman says Breeze will operate in a "completely new way" with ambitions to not just "cut the fare in half" but to also get passengers from A to B faster than they could currently. He describes the start-up as the "world's nicest airline" and during its development as a "technology company that just happens to fly airplanes," building on the customer service principles that has helped JetBlue successfully rival the US majors.

Breeze will certainly further diversify the airline business model with a "technologically advanced" strategy using "innovative approaches" to its development, says Mr Neeleman. It will fill a gap in the market at secondary airports where point-to-point connectivity is limited and travellers are forced to make at least one-stop journeys via a hub airport.
The network has been partly defined internally, but publicly more than 500 potential US domestic routes remain under consideration. "We'll go to larger cities, but from cities that don't have any service". "I don't think we're going to fly a single route anybody is flying on", Mr Neeleman has stated. "There's no reason to fly to places that already have competition".
This network will initially be served with a fleet of 30 second-hand Embraer E195s sourced from Azul and due for delivery from May-2020. These could "do fine" with 50 to 60 passengers, according to Mr Neeleman as they will not depend on daily utilisation to become profitable but rather "time of the year". They will be complement by larger Airbus A220-300s of which 60 are on order.
A breeze is defined as 'a gentle wind', but many foresee the start-up's launch with hurricane intensity. Across the world many airlines are already adopting new processes and technological developments with the experiences with the LCC revolution still fresh.
It is clear airlines will not be slow to react to the next major disruption to the business model and will adapt to the marketplace. The question is, will they be able to compete with what in all senses is looking like a brand new blueprint for the business?
A less formal definition of breeze is 'a thing that is easy to do or accomplish'. Given Mr Neeleman's background, this sounds much more accurate for the new airline arrival.
[perfectpullquote align="full" bordertop="false" cite="" link="" color="" class="" size=""] MORE INSIGHTS FROM CAPA…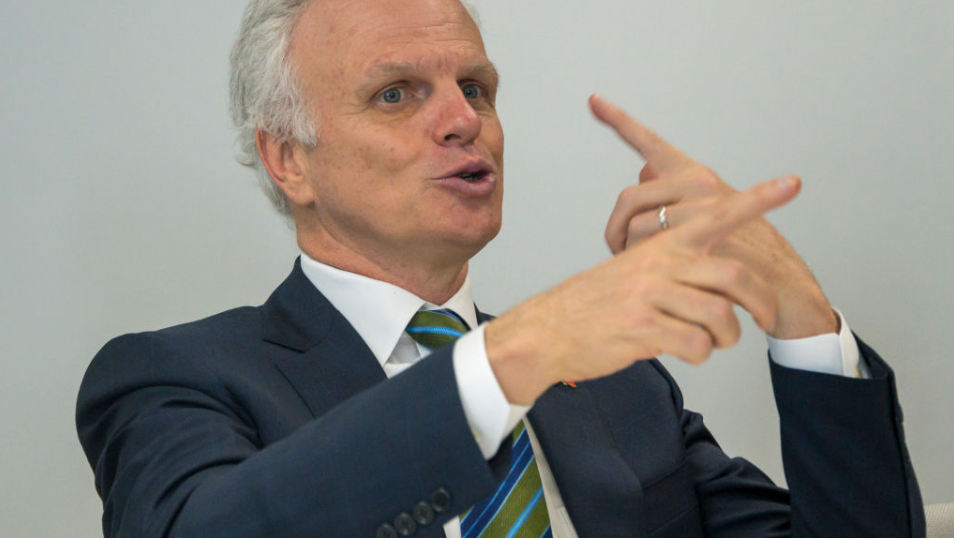 Anything that David Neelemen does in the aviation industry will inevitably attract attention. One of the more interesting developments in US aviation during recent years has been his plans to launch a new airline in the country, focusing on secondary markets. The race is on for two start-up airlines in the US market, which are looking to adopt an Allegiant-like network structure by targeting underserved markets that are not attractive to larger US airlines. And both of those aspiring operators have recently been more vocal about their plans to launch this year.
TO READ ON, CLICK HERE: US start-up airlines race to launch, targeting untapped markets [/perfectpullquote]