We have highlighted previously that there is no one roadmap to recovery and hurdles are very different at local, regional and national levels. As expected, domestic is recovering before international, but just because a country has a strong domestic market does not mean it is guaranteed to see a similar scale of recovery. There are far too many variables.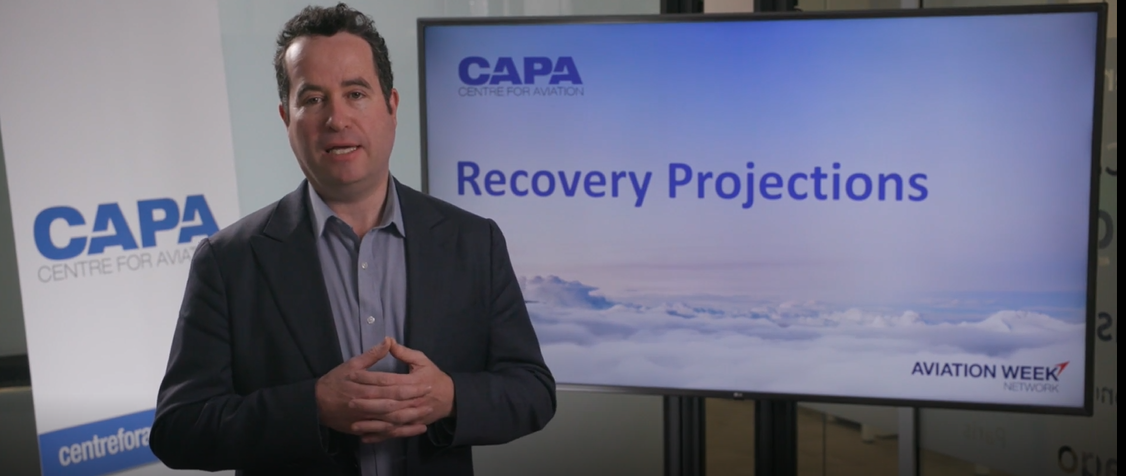 Derek Sadubin, managing director at aviation and travel industry market intelligence specialist CAPA – Centre for Aviation, perfectly highlighted the complexity of projecting the future path for domestic travel at the recent CAPA Australia Pacific 2020 Aviation Summit during a whistle-stop tour of some of the leading world aviation markets.
Using the company's Air Capacity Models which deliver future airline capacity development projections based on expert assumptions of when activity may adjust on a country-by-country basis, he showed that overall the recovery has been patchy. Notably, while China is leading the way, he said Australia is "one of the worst performing domestic aviation markets globally, despite one of the world's best records on containing Covid".
This reflects the fact that Australia is a Federation of states that are each controlling access at their borders. "Back in Jun-2020, we were optimistic of quite a solid domestic recovery taking place by the end of 2020," explained Mr Sadubin, but Victoria's second wave has led to "consecutive downward revisions" and now suggests "approximately 30% of the 2019 capacity level returning to the domestic market by Christmas".
The projection model shows a similar story for New Zealand up until early July, when Australia's situation started to deteriorate. New Zealand powered on, stringing together 102 consecutive days with no cases. But in August, Aucklanders re-entered lockdown under Stage 3 restrictions. "This has made a dent on the recovery trajectory, but it's certainly looking better in New Zealand than Australia," acknowledged Mr Sadubin. On a positive, domestic capacity is expected to continue to climb back to 2019 levels once the lockdowns in Auckland and other Covid affected areas is lifted in the coming weeks and months, according to the CAPA model.
China provides us with an optimistic viewpoint that normalcy could exist and complete recovery in domestic air capacity. But these figures disguise the fact that the market looks very different than pre-Covid and certainly industries are not seeing the same returns that they had previously.
The CAPA Air Capacity Model for China illustrates the aviation market in the country bottomed in the second week of February, a few months ahead of the situation occurring in most other parts of the world. It declined quickly and the recovery has been much slower, but pretty constant. "China has staged a remarkable recovery," said Mr Sadubin, and its domestic aviation industry is "now very close to 2019 levels" and will "likely enter positive territory year-on-year before the end of 2020".
"China entered and is emerging from COVID first. As a result, China is further along the COVID pathway and is learning and adapting fast," acknowledged Mr Sadubin. He identified some building blocks that could be emulated to drive some success in recovery amidst the pandemic. "It starts with effectively containing and suppressing the virus – that's the cornerstone – to build traveller confidence – and then creating a consistent and reliable travel journey experience," he said.
The following The Blue Swan Daily article looks in more detail at China's recovery.
The China path is also being followed in Vietnam, but it was one of the few countries to see a clear and rapid initial V shape recovery. This has been impacted by the outbreak in Danang, but the CAPA projection sees "a solid recovery" through the remainder of 2020, which will be led by aggressive discount-pricing by local carriers, most notably LCC VietJet.
"The interesting point about Vietnam is that it had one of the highest capacity growth rates globally in January year-on-year. It appears that, thanks to the country's relatively successful suppression of COVID so far, travellers in Vietnam are still keen to fly when they can," said Mr Sadubin.
The whistle-stop global tour continues to cover Canada, India, Japan, USA, the UK, providing a projection for capacity recovery based upon CAPA's Air Capacity Models. It highlights countries hit hard by Covid outbreaks, tells the story of stalled recoveries, airline activity hitting a peak, projections of limited sustained improvements before year-end due to drops in consumer confidence, nations with poor management of the public health emergency, and even remarkable demonstrations of capacity recovery.

The virtual CAPA Australia Pacific 2020 Aviation Summit took place on 02-Sep-2020 with over five hours of content, including exclusive interviews with Alan Joyce, group CEO, Qantas; Paul Scurrah, managing director and CEO, Virgin Australia; Cam Wallace, chief commercial and customer officer, Air New Zealand; Akbar Al Baker, group CEO, Qatar Airways; Tadashi Fujita, director and vice chairman, Japan Airlines; Campbell Wilson, CEO, Scoot; and Graham 'Skroo' Turner, CEO, Flight Centre. It is not too late! You can still sign up to view the exclusive content on-demand. Find out more: CAPA Australia Pacific 2020 Aviation Summit