We've already reported on and offered an interview with Winding Tree, which is working with a couple of airlines like Lufthansa and Air New Zealand in the area of distribution, where blockchain has very wide potential uses. But Aeron picks up other areas of activity, focussing on the operational side of the airline business. That it comes with its own crypto currency is another angle.
A fundamental with the whole blockchain concept is that there is no need for "trust" - as in trusting, for example, a financial institution to deliver funds that pass through it. As there is a host of collectively agreed and verified data each step of the way, and as there is no way of retroactively changing that information, all transactions are effectively set transparently in stone.
This is how Aeron describes its aviation safety concept: "Aeron is the new standard of aviation safety - falsification of data would be no longer a concern with the development of blockchain. Advantages of the blockchain system are that information is safely stored and completely transparent to all the users. It is secured by a multi-sig authentication system, preventing any alteration of vital data."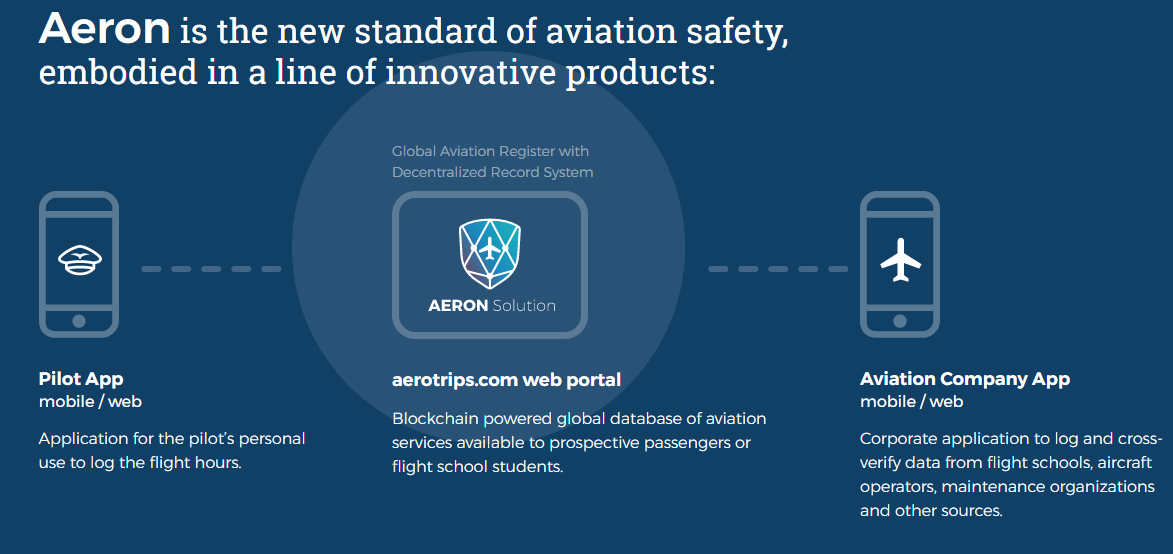 Its 'Aeron: Blockchain for Aviation Safety' white paper adds: "Our aim is to create 'airline in a pocket' — a smart blockchain based solution. The way it works is simple. The pilot's application is used by a pilot for personal flight logging. The company application collects and verifies data from aircraft operators, maintenance organisations, flight schools and fixed base operators.
"In case of any mismatch in data between any Aeron data source with either the Air Traffic Control, pilot, or operator, aviation authorities can quickly detect and eliminate the problem. Aviation authorities can also detect any pilots operating with an expired license.
"As a consumer, or flight school student, you have access to the verified global database through aerotrips.com. Blockchain can really make a difference. Air travel is for everyone, and it is beneficial for every single person to get involved in making trips safer."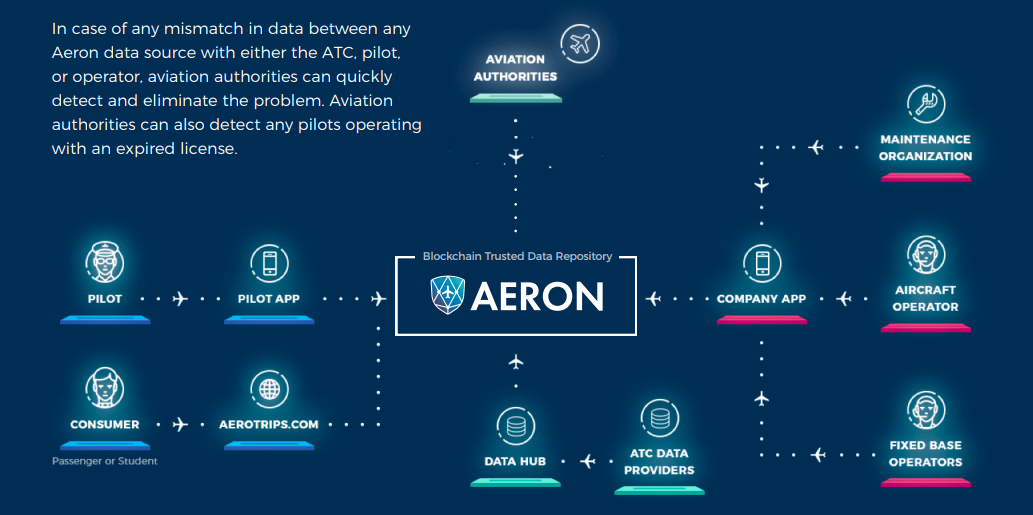 There is an Aeron crypto currency too. When it comes to "trust", the cryptocurrency side of transactions is to some extent still a work in progress - see our regular reporting on the price of the best known currency, bitcoin.
In the case of Aeron, its promotional material notes: "Aeron is built on the ERC20 token standard with a fixed supply of 100,000,000 ARN. Because Aeron is built on the ERC20 token standard, it allows for simple integration into users' wallets and is freely tradeable via direct transfers or via smart contracts. It is possible that Aeron token could also be added to cryptocurrency exchanges.
"The total supply of ARN will slowly decrease over time, as tokens are taken out of circulation, for example, when someone with ARN loses their private keys, therefore, ARN will be effectively deflationary. Once Aeron receives ARN for services rendered, the tokens will be put back into the circulation."