The new property will feature 219 guestrooms offering views over Tokyo Bay. It will offer a range of suites, three restaurants and bars, a spa, fitness centre, swimming pool, meeting rooms, banquet facilities and chapel, offering a respite from Tokyo's hustle and bustle.
"Like all Fairmont properties around the world, the hotel is set to become the epicenter of Tokyo's social scene and will bring a new level of personalised service and thoughtful luxury to the city," said Garth Simmons, CEO Accor Southeast Asia, Japan and South Korea.
Mövenpick Hotels & Resorts launches its first property in New Zealand
Elsewhere across Asia Pacific, Accor's premium Swiss-born hospitality brand, Mövenpick Hotels & Resorts, has launched its first property in New Zealand with the official opening of Mövenpick Hotel Auckland in mid-May-2022.
With its heart-of-the-city location the property is set to become an iconic centrepiece of the city's CBD and will be joined in New Zealand by a Wellington counterpart launching in Jul-2022.
The Auckland property will feature 207 guestrooms and suites, on-site and virtual gyms, a signature restaurant and bar, a street-side café, a dedicated meeting and events conference room, valet parking and a library.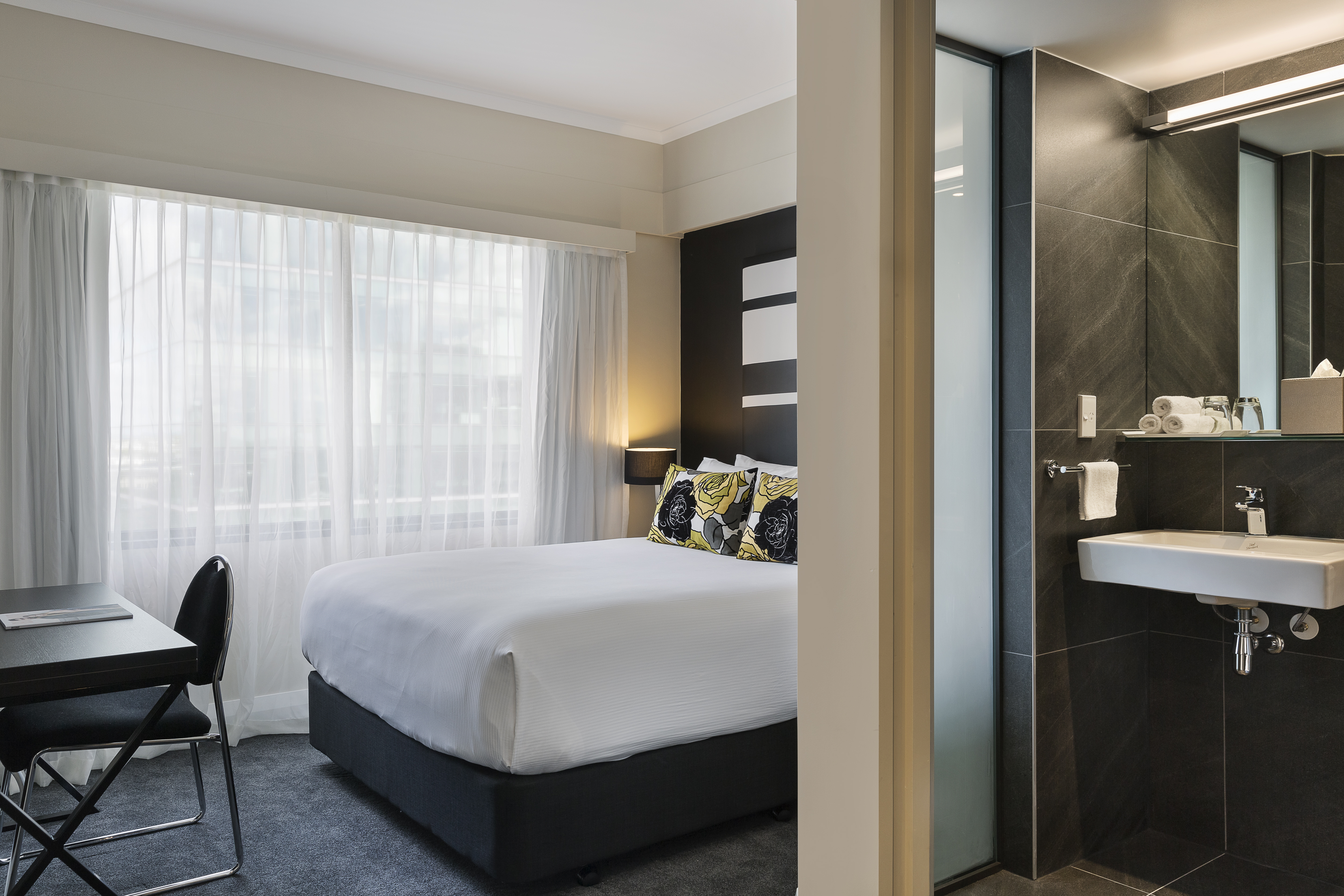 Business travellers and corporate conferences will be well catered to in the hotel's full-service conference space situated on level one, equipped with eight function rooms, state of the art technology, full tech support, natural daylight, inbuilt audiovisual, and free Wi-Fi access.
Flavoured with the brand's Swiss origins, Mövenpick offers a unique blend of contemporary city and resort hotels in more than 110 locations across the globe, including Mövenpick Hotel Hobart, Mövenpick Hotel Melbourne on Spencer, and Mövenpick Hotel Brisbane Spring Hill (which is scheduled to open in 2024).
Sofitel Melbourne launches new-look guest rooms
Meanwhile, in Australia, the Sofitel Melbourne on Collins is bringing the saying 'Live the French Way' to life with an extensive refurbishment delivering new look guest rooms that deliver a Parisian apartment style in the heart of Melbourne.
Renowned architect I M Pei, who originally designed the hotel, has again influenced the design direction of the new-look guest rooms which exude an understated minimalist style.
As part of the refurbishment, the new guest rooms have been refreshed with modern room fixtures, brand-new contemporary furniture and carpet and French inspired photography hung in the traditional French 'Salon' style.
Accor announces global launch of its All-Inclusive Collection
Accor is also accelerating its expansion in the all-inclusive market with the launch of its multi-branded All-Inclusive Collection – an offering that will see the Group double down on this fast-growing segment by building upon the success of the Rixos brand.
The platform will incorporate the key strengths of Accor's brands and leverage the group's market position in the luxury and premium segments. Building on Rixos' 20+ years of experience in the luxury-all-inclusive market, the offering will look to provide exciting and memorable experiences globally.
The hotel group entered into a joint venture with Fettah Tamince, founder of Rixos Hotels, in 2016 to develop the All-Inclusive segment and has seen Rixos triple its network (including committed pipeline). Accor will now include its luxury and premium brands with Fairmont, Sofitel, Pullman, Swissôtel and Mövenpick in the Collection.
International expansion of the all-inclusive business will be centred in Europe, Middle East Africa, Turkey, Asia and Central America and the Caribbean. These geographies, explains Accor, have been selected for "their promising growth potential in the all-inclusive segment and the strength of these brands in the target markets".