---
Summary:
Air Belgium has starts long haul flights out of Charleroi Airport rather than Brussels National and more long haul routes are set to follow including further locations in Asia and possibly into North America;
Charleroi is one of the more successful European second-tier airports already and is perfectly placed geographically to serve a wide catchment area rather than just the Belgian capital;
The Blue Swan Daily investigates other secondary European airports and looks at how successful they have been in combating their 'primary' level peers;
While Charleroi is deemed the most successful; London's Stansted Airport, which has recently welcomed long haul links from Emirates Airline and Primera Air is also highly commended.
---
Mr Terzakis also stated that internal market research revealed "business and leisure travellers not only want choices and fares, but they are also looking for alternative points of departure especially if the access is easy and outside of the most congested areas of Brussels." Charleroi is situated some 50 km/31 miles to the south of Brussels at the convergence of numerous motorways including the 680 km long E42, which runs from the Channel Port of Dunkirk to Bavaria in Germany with a major exchange within 2 km of the airport, and the 550km Netherlands-France E19.
MAP - Brussels South Charleroi has proved a popular airport for Ryanair and other LCCs thanks to its strong ground connectivity and wide catchment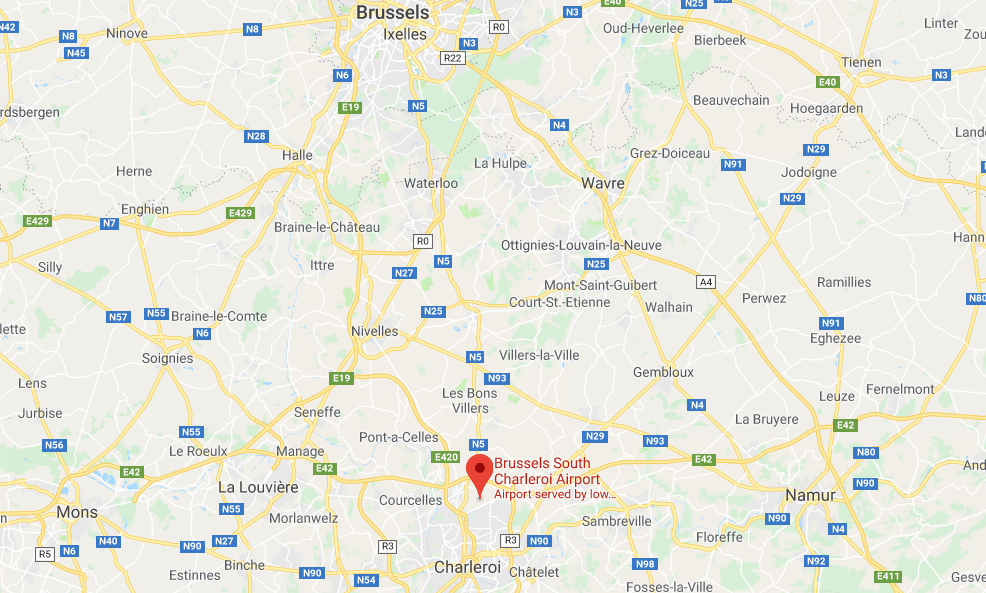 Source: Google Maps
While Air Belgium remains in start-up mode it has ambitious plans to add as many as six further (mainland) China services soon, a country that is not particularly well served from Brussels, and starting with Wuhan. There are four cities served from the Zavantem airport (Beijing, Shanghai, Hong Kong and Shenzhen) and seat capacity to and from the whole of Northeast Asia is just 1.6% of the total system capacity for the current week (week commencing 25-Jun-2018).
It is a risky move for Air Belgium, with its gas-guzzling Airbus A340 equipment, to shun the hub potential at Zaventem although Ryanair (76% capacity) and Wizz Air (10%) could be tempted to support the Charleroi operations through a feeder arrangement and we could ultimately see the emergence of a new long haul LCC model being feed at both ends from regional LCC connectivity. Other airlines are also thought to be looking at potential Charleroi long haul services as a result of this initiative.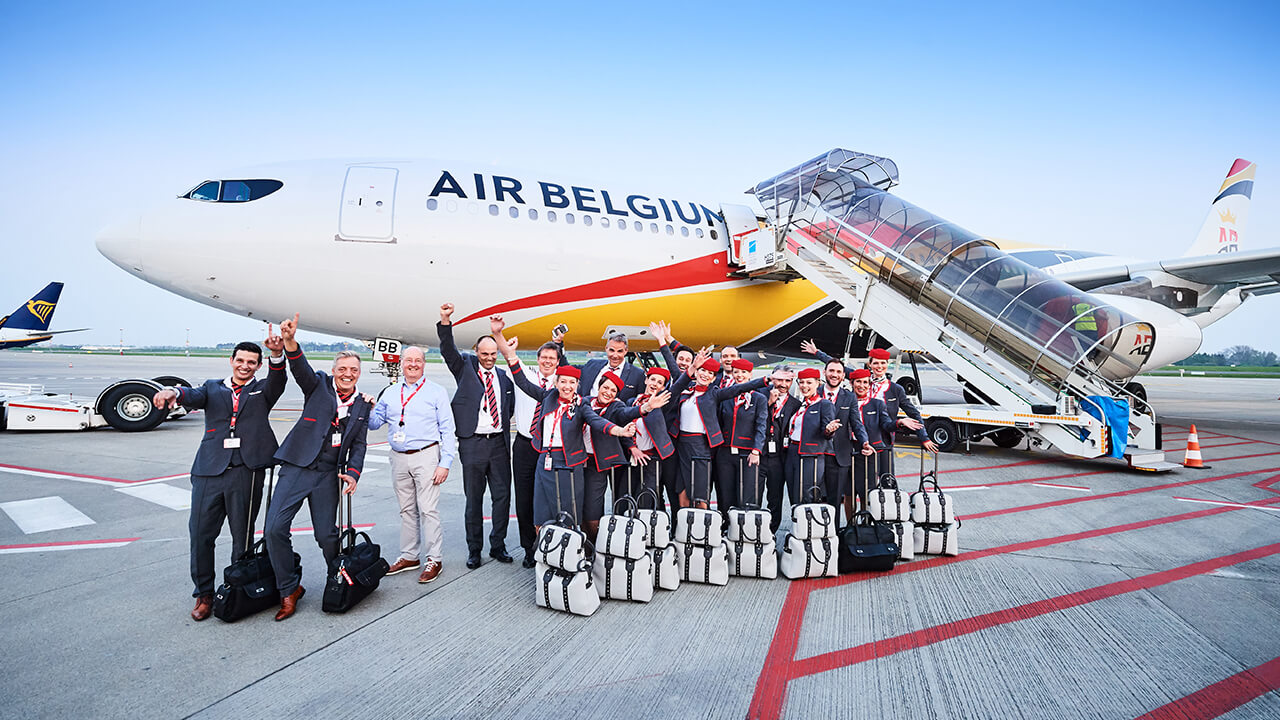 Questions that naturally arise out of this development are which are the most successful 'secondary' level city airports in Europe as measured by passenger traffic figures, which of them are 'low-cost' airports, how far are they from the centre of the major city they claim to serve, and how accessible are they by road and rail (i.e. Mr Terzakis' criteria)?
Charleroi hosted 7.7 million passengers in 2017 (+5.4%) and the growth in the first five months of 2018 averaged +7%. The Blue Swan Daily looks at how its main peers performed based on the above criteria using our own subjective opinions on its ground connectivity.
TABLE - The Blue Swan Daily European secondary city airport comparison
Source: The Blue Swan Daily and CAPA - Centre for Aviation profiles (NOTE: Some major and even capital cities have no second-level airport, e.g. Madrid, and Lisbon; from a handful of the secondary level airports there are services to Cairo or Moscow, but these are not classed as 'long-haul' in this analysis)
Only three of the airports – Charleroi, London Stansted and Bratislava (which is a capital city airport) have passenger long haul services. The majority (nine of the 13 examples) have only a relatively small proportion of the passenger traffic at the main primary airport serving the city. None of them have less than 50% LCC penetration; nine have over 90% and three 100%.
The four airports that stand out are Charleroi, London Stansted, Berlin Schönefeld and Milan Orio al Serio, for having between 32% and 63% of the passengers at the main primary airport. Berlin is not really a primary/secondary scenario however as it is a two-airport city that is representative of the cold war days when Schönefeld was East Germany's main airport. Moreover, Tegel Airport theoretically will close when the Willy Brandt Berlin Brandenburg Airport that is being built around Schönefeld finally opens.
In the case of Milan, there is another airport of course (Linate). Again this is an unusual case in that the Bergamo airport additionally serves the heavily built-up area to the east of Milan (Bergamo, Brescia etc) as well as Milan itself.
Taking all the evidence into account, Charleroi and Stansted airports appear to be the most successful of these secondary-level airports with Charleroi just shading it on account of its superior road connections and the fact it has now attracted long haul services (something also being celebrated this summer at Stansted, but that airport is almost four times the size of Charleroi).