Chairman and CEO Jean-Marc Janaillac confirms an aspiration to launch a short and medium haul fleet renewal scheme this year with tender requirements expected to be expressed to all manufacturers in 1Q2018 and a final order likely to be confirmed by the end of 2018. The order would align with Air France-KLM's new five year strategic plan, set to be released in Jun-2018.
According to the CAPA - Centre for Aviation Fleet Database, the Franco-Dutch group operates 530 aircraft. This places it as the third largest legacy group in Europe in terms of fleet size, behind Deutsche Lufthansa AG and International Airlines Group (IAG). Specifically, the medium haul fleet of Air France, KLM and its low cost subsidiaries Transavia/Transavia France number 222 aircraft making this a sizeable deal for aircraft manufacturers.
CHART - The Air France-KLM fleet includes a mix of Airbus and Boeing narrowbodies, currently totalling more than 230 units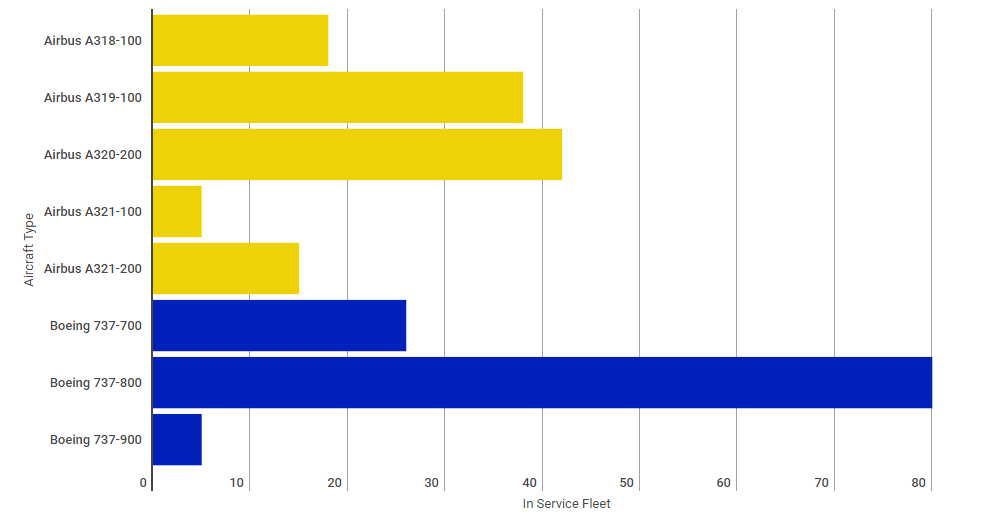 Source: The Blue Swan Daily and CAPA - Centre for Aviation Fleet Database (data: as at 29-Jan-2018)
Having previously flown with versions of the Classic 737, Air France is currently an operator of the A320 Family. KLM transitioned from the Classic to Next Generation 737 families, a type that is also utilised by the Transavia operations. The median age for Air France's A320 family fleet is 17.3 years, while KLM's 737 fleet has a median age of 13.
It is an interesting dilemma for the airline group. A standardised order at Group level would obviously bring considerable cost and operational savings across the business, but would force one of the major partners to switch aircraft manufacturer allegiance. The order could ultimately be split, but that would appear unlikely at a time that airlines are seeking to maximise internal standardisation, which will offer better fleet flexibility.
The order will be complicated a little by the regional operations of the group with Mr Janaillac also identifying part of the short haul, regional jet fleet of HOP! as requiring replacement. Adding HOP!'s aircraft to the equation, Air France-KLM's short and medium haul fleet totals over 300 aircraft.
HOP!'s oldest aircraft by median age is its 21.3-year-old ATR42 fleet, followed by its Embraer 145s and Bombardier CRJ700s with median ages of 19 and 15.1. HOP! is already operating Embraer E-Jet equipment and with sister airline KLM Cityhopper committed to expanding its fleet of the type, it would suggest the Brazilian manufacturer is well placed to support this growth.
CHART - The current HOP! (top) and KLM Cityhopper (bottom) fleets would seemingly favour a standardisation around the Embraer E-Jet in the larger regional jet market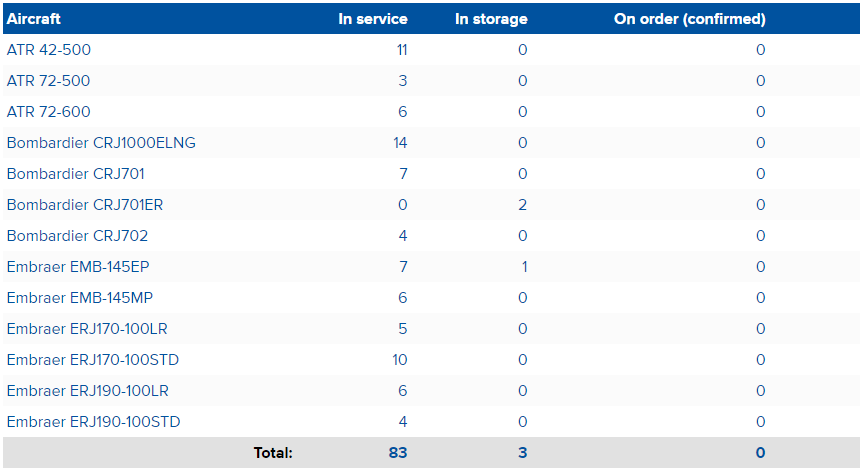 Source: The Blue Swan Daily and CAPA - Centre for Aviation Fleet Database (data: as at 29-Jan-2018)
An update of the short/medium haul fleet would be complementary to the ongoing long haul fleet replacement, launched in 2012. As documented by the CAPA Fleet Database, long haul aircraft orders by the group favour twin-engine widebodies, involving both the A350-900XWB and Boeing's 787 family.
Air France's share of the group's 787-9 order are the designated replacements for its timeworn A340s, which are in the process of being phased out or transferred to new start-up Joon for the IATA 2018 summer season.
Similarly, KLM has been replacing its fleet of 747-400s with 787-9s. KLM also converted a pending 787-9 order in favour of the larger 787-10 in mid/late 2017, which provides for an additional 40 passengers compared to the 787-9 version. Air France-KLM currently operates a fleet of 16 787 family aircraft with a further 22 on order. The order book for the A350-900 stretches to 28 aircraft, with the group to receive the first of the type in 2019.