Under the agreement the partners will investigate the development of these new solutions and the required systems to support them such as airport and regulatory infrastructure, maintenance, ground and flight operations.
Air New Zealand Chief Executive Officer Christopher Luxon says with New Zealand's renewable electricity supply and Air New Zealand's comprehensive regional network, the country is seen as the ideal test bed for these technologies.
"Hybrid aircraft are expected to enter the market in the next decade or so. Depending on when hybrid and electric technologies become available for larger turbo-prop aircraft, we believe there is potential for these to be a viable option for our regional network.
"Our regional fleet accounts for approximately 40 percent of our domestic emissions so there's an enormous opportunity for carbon savings. It could be a significant contributor to us reaching our twin goals of carbon neutral growth from 2020 and reducing emissions to 50% of 2005 levels by 2050."
Air New Zealand Group, which includes regional carrier's such as Cook Airline and Air Nelson have 28 ATR's currently in service with another eight on order: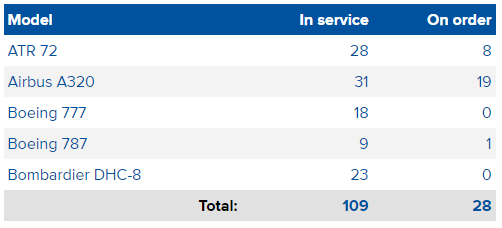 Source: CAPA – Centre for Aviation
ATR Chief Executive Officer Stefan Bortoli says, "ATR, as a market leader, is working on the future and turboprop technology will be an essential part of that. Hybrid and electric aircraft clearly are in that way forward. The combination of ATR and Air New Zealand jointly exploring the huge opportunities and implications on the whole regional aviation ecosystem is the perfect team. This will be a unique benchmark for the industry and for New Zealand and we look forward to starting this exciting project together."
This is not the first attempt by Air New Zealand to limit emissions. As recently as Oct-2018, Air New Zealand announced a partnership with Zephyr Airworks to collaborate on bringing autonomous electric air taxi services to market in New Zealand with the Cora electric air taxi. "Both companies see the potential for our airspace to free people from the constraints of traffic and its associated social, economic and environmental impacts", Mr Luxon stated, adding the partnership provides a "very real" possibility for advancing safe, environmentally friendly travel in New Zealand.