---
Summary:
Manchester Airport is trialling or is a test bed for rental of passengers' cars, no-driver pod vehicles that could operate to and from the airport not just in it;
It is also building the UK's first private terminal that will be accessible for all passengers for a fee of from GBP50;
On paper these 'disruptive' innovations look attractive but may be pie-in-the-sky or just 'plane' unworkable.
---
Only last week we highlighted plans of ForestCar a seed-funded company which bills itself as "airbnb for airports" and which pushes the concept of the sharing economy to the limit with a carsharing service which will allow travellers to rent out their vehicles while they are away. Its aims are to create a "global community of travellers who share their cars and help restore rainforests" and is already looking to expand its business model beyond Manchester to two other UK airports in the short-term.
Will it gain interest? It might attract savvy regular travellers who know airports have identified them as an attractive revenue source. Half of all UK airports increased parking charges in 2018. On the downside, many will be concerned about how their vehicles might be abused by others, if they will attract fines, how their identities may be put at risk and even if the vehicle might be used in criminal acts. More mundanely, what if you curtail your business or leisure trip, or extend it? But then, many people already rent out their homes when they are not there.
https://corporatetravelcommunity.com/forestcar-aims-to-take-off-in-manchester-with-plans-to-disrupt-the-car-rental-market/
Another innovation is that of robot 'pod' electric cars which use sensors to operate without a driver. Trials will start this year throughout the region and at Manchester Airport of the Westfield Pod on Demand (POD), a four-to-six seat vehicle with no steering wheel or pedals, manufactured by a company that has set up an office in the city.
There will be a steward on board who can stop or slow the vehicle down but not control it entirely. It will operate between the airport's integrated rail and bus terminal and Terminal 2, a distance of around 300 metres. T2 is being extended and refurbished to be the main facility at the airport. Disabled passengers are an important trial group for this technology.
There is nothing new about such pods, they are already in use at many airports as recorded in the CAPA Air-Rail Report of 2017 including at Heathrow Airport. What makes this trial so interesting is that in runs in conjunction with another one which will see modified electric driverless sports cars operate in convoys between Stockport Railway Station, on the main Manchester-London line (the airport station isn't) along the new 10km A6 relief road to the airport. This opens up the prospect of passengers being collectively 'podded' from 10km away, right to the terminal. This one looks more fanciful than the self-renting cars but all big ideas start as an acorn somewhere.
The final innovation is a structural one rather than technological. Manchester Airport has released designs (by Jacobs Engineering) for what it calls a 'private terminal', on a site next to the Runway Visitor Park. Entry to the 'PremiAir' terminal, which is funded by Manchester Airports Group, not privately, will be available for all passengers to purchase from GBP50.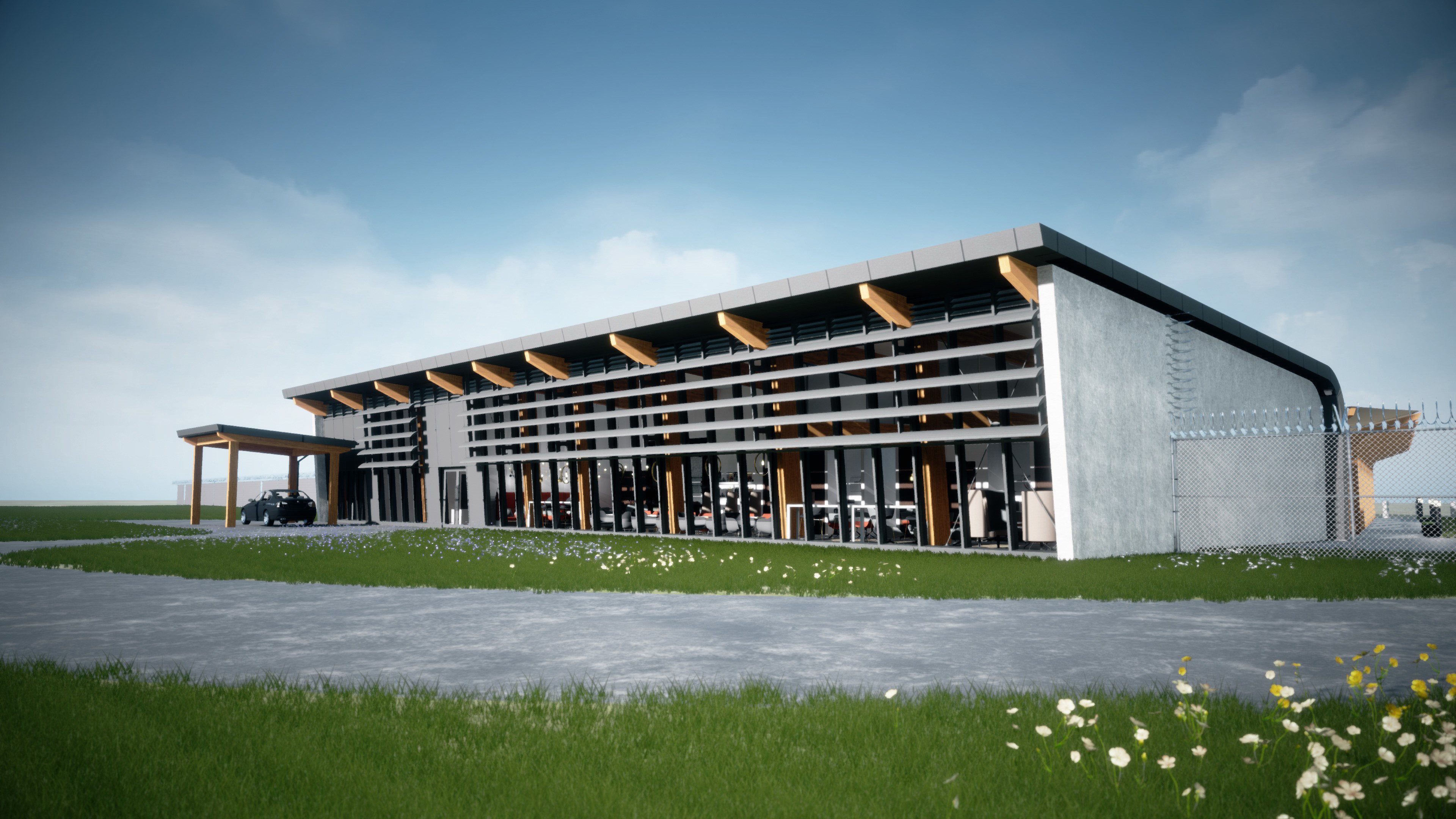 Additional services will include faster baggage processing, a lounge and a security channel so that passengers can "kick-off their journey in style," with a "personalised welcome". Passengers will then be driven to the plane in a private car transfer (not a pod, at least not yet). "Secure car parking" is available and your car won't be rented out.
Construction is currently underway and it is expected to be fully operational by mid-2019. It is the first airport in the UK to introduce such a private terminal that isn't just for business jet users. On their return journey passengers will be ferried again by car to a designated passport control service.
The management justifies this expenditure by saying, "It is something a large number of customers have been telling us for some time they would be interested in". Of course they have. Many people think they are different from everyone else, and they are prepared to pay for it.