ROUTE MAP (w/c 26-Feb-2018)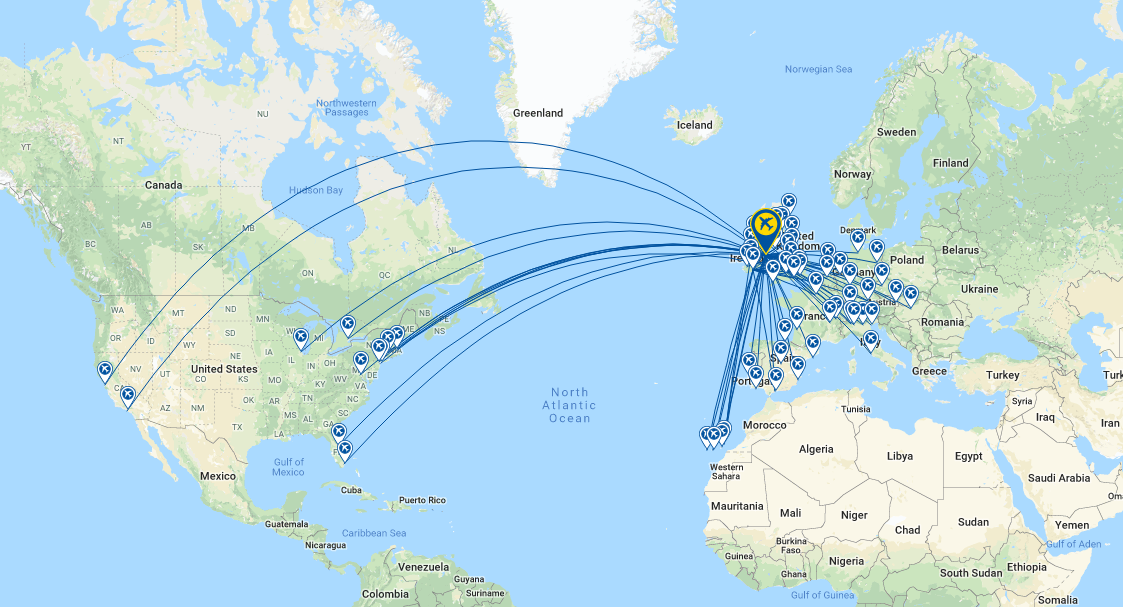 DESTINATIONS (w/c 26-Feb-2018)

CAPACITY SPLIT BETWEEN DOMESTIC AND INTERNATIONAL OPERATIONS (w/c 26-Feb-2018)
LARGEST NETWORK POINT BY CAPACITY (w/c 26-Feb-2018)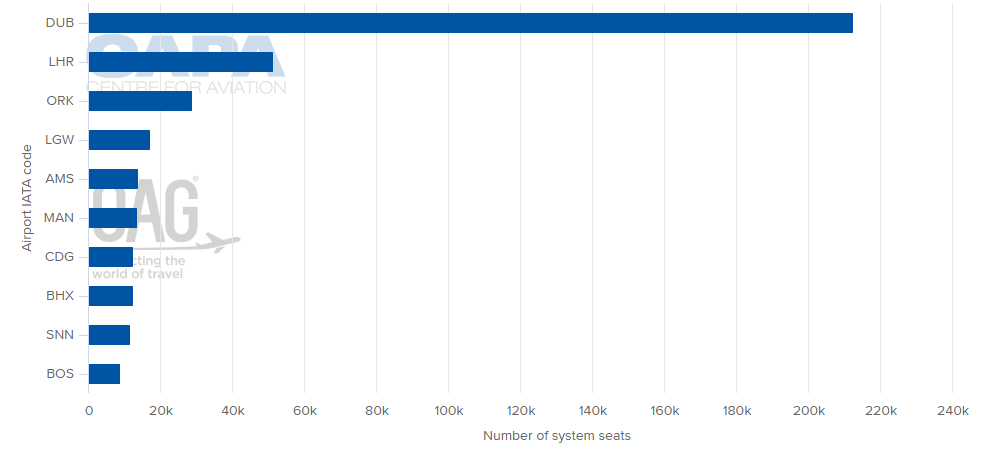 BUSIEST DOMESTIC MARKETS BY CAPACITY (w/c 26-Feb-2018)
INTERNATIONAL MARKET CAPACITY BREAKDOWN BY COUNTRY (w/c 26-Feb-2018)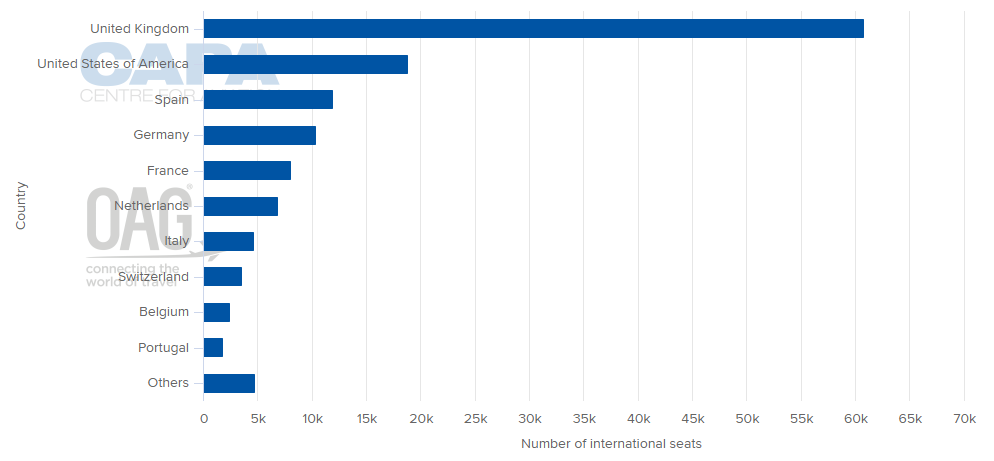 BUSIEST INTERNATIONAL MARKETS BY CAPACITY (w/c 26-Feb-2018)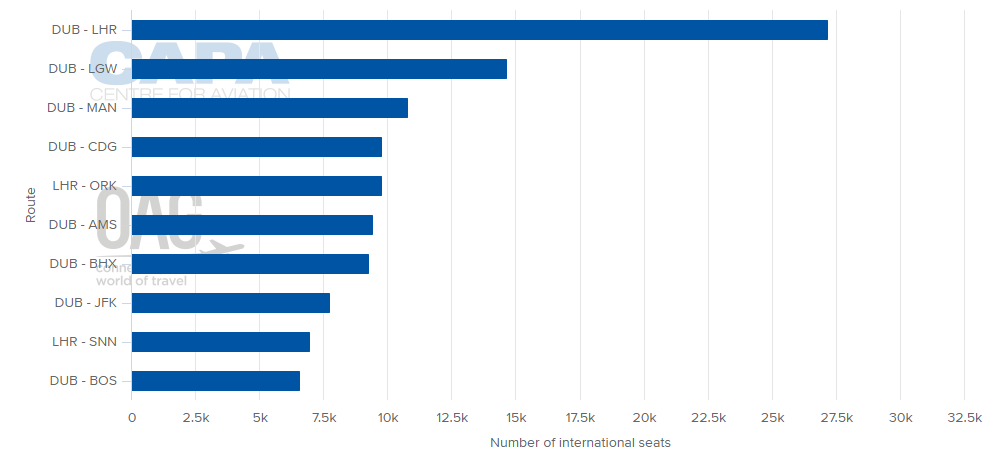 AVERAGE FLIGHT LENGTH (w/c 26-Feb-2018)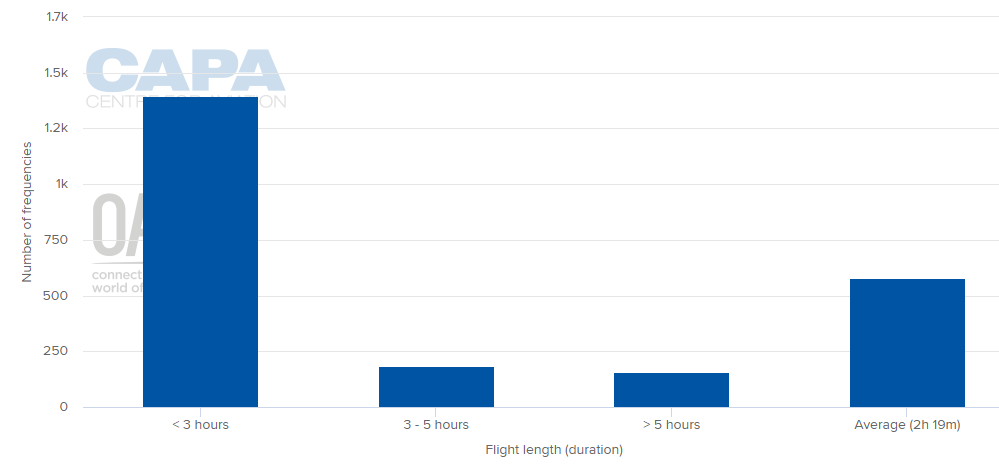 FLEET LISTING (w/c 26-Feb-2018)

NOTE: Alongside its Airbus fleet, Aer Lingus also wet-leases Boeing 757-200 equipment from ASL Airlines to operate trans-Atlantic flights. Meanwhile, an agreement with Stobart Air sees the latter operate ATR turboprops on regional flights, mainly to the UK, on behalf of Aer Lingus and using Aer Lingus flight codes, but under the Aer Lingus Commuter brand.
AVERAGE FLEET AGE (w/c 26-Feb-2018)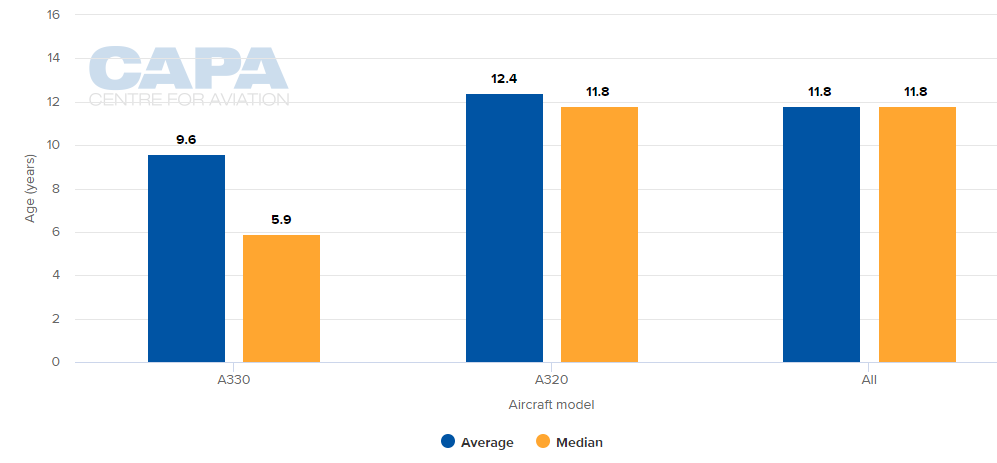 ANNUAL CAPACITY GROWTH (2012-2017)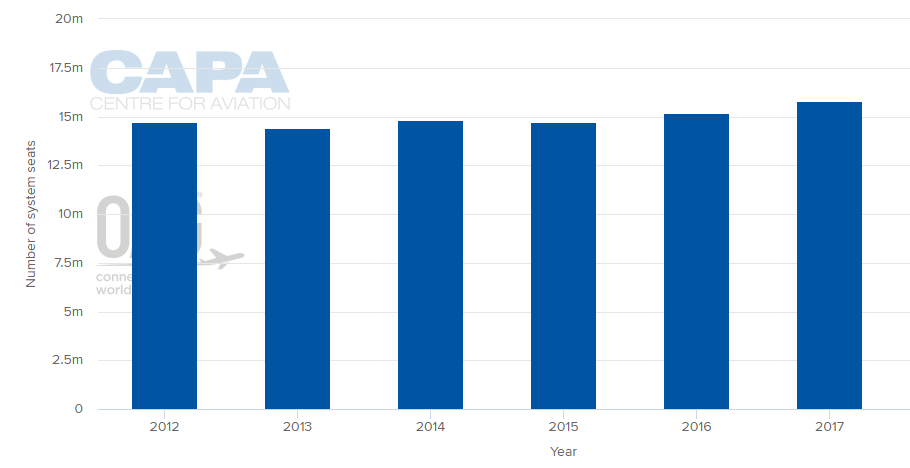 ANNUAL TRAFFIC GROWTH (2006 – 2014)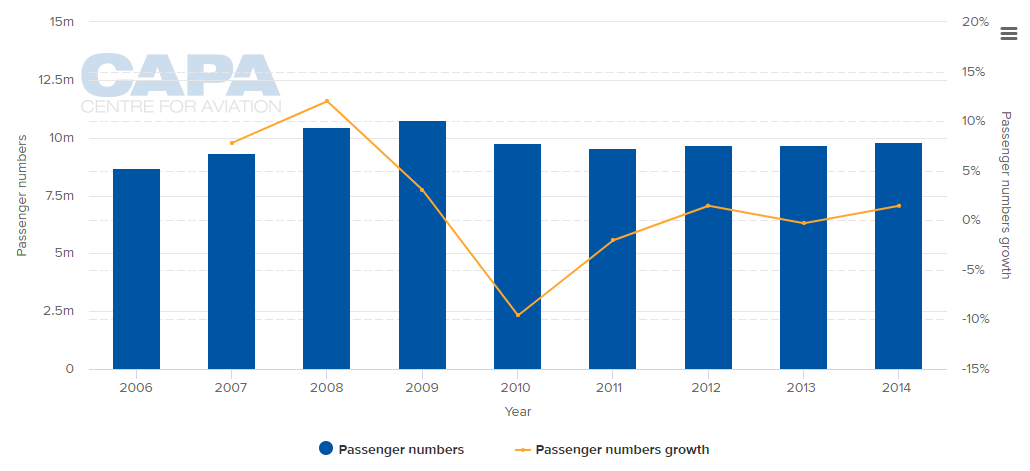 MONTHLY CAPACITY TRENDS AND SEASONALITY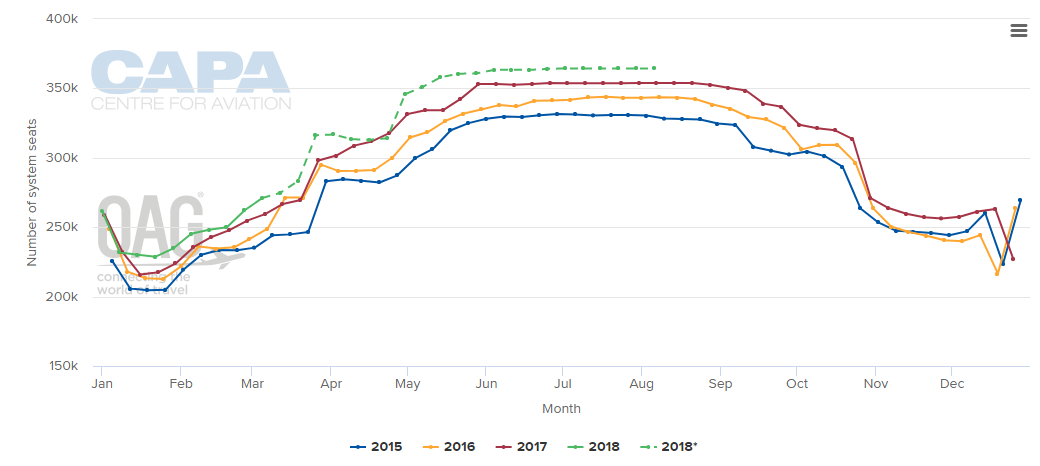 INTERNATIONAL AIRLINES GROUP SHARE PRICE (2015-2018)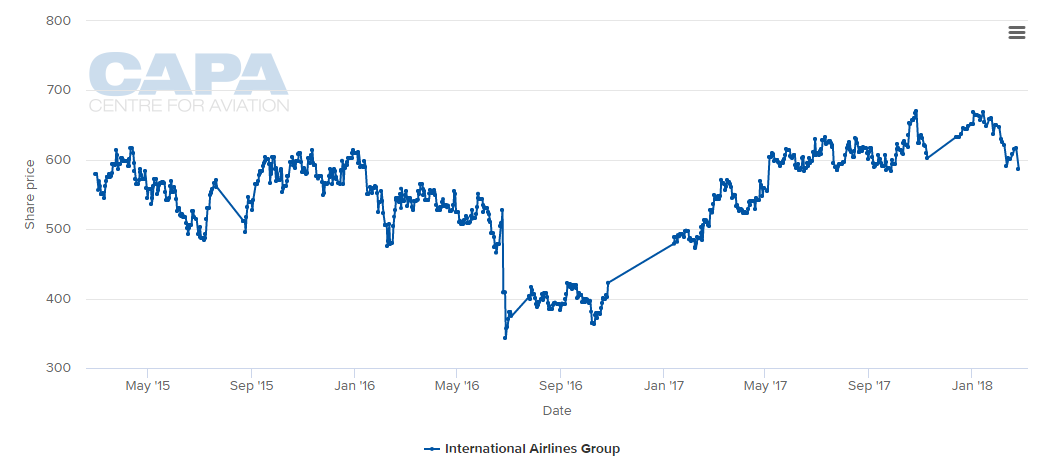 VISIT CAPA – Centre for Aviation to find out how you can access all this information and discover more about the benefits of a CAPA Membership.