ROUTE MAP (w/c 16-Apr-2018)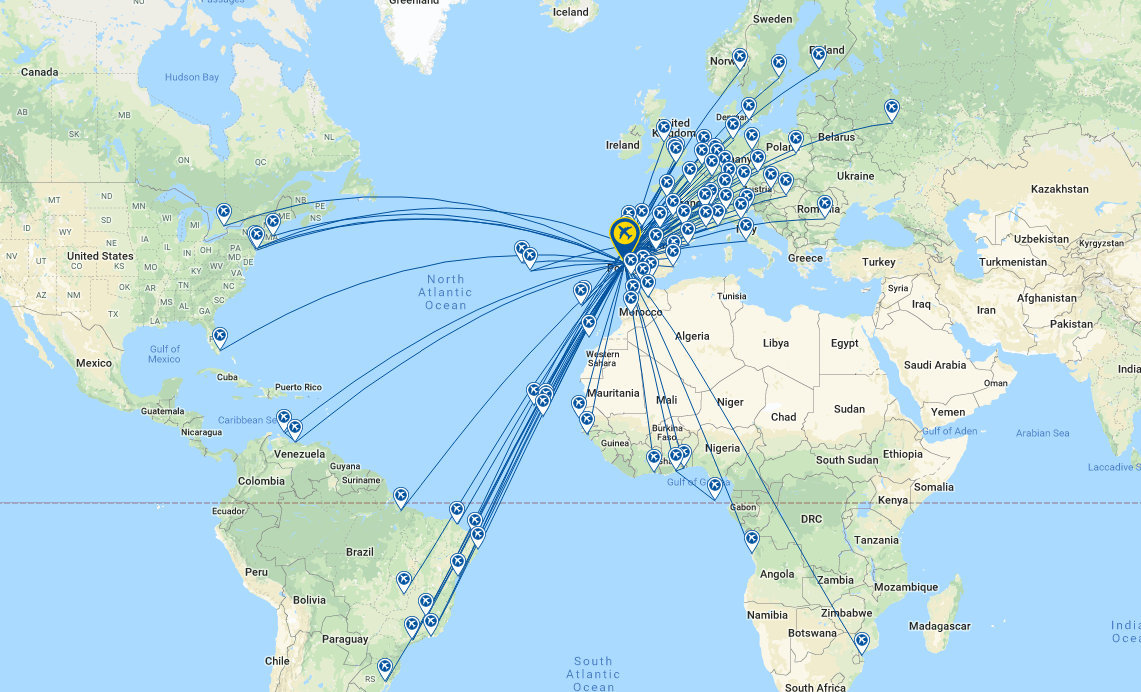 DESTINATIONS (w/c 16-Apr-2018)

CAPACITY SPLIT BETWEEN DOMESTIC AND INTERNATIONAL OPERATIONS (w/c 16-Apr-2018)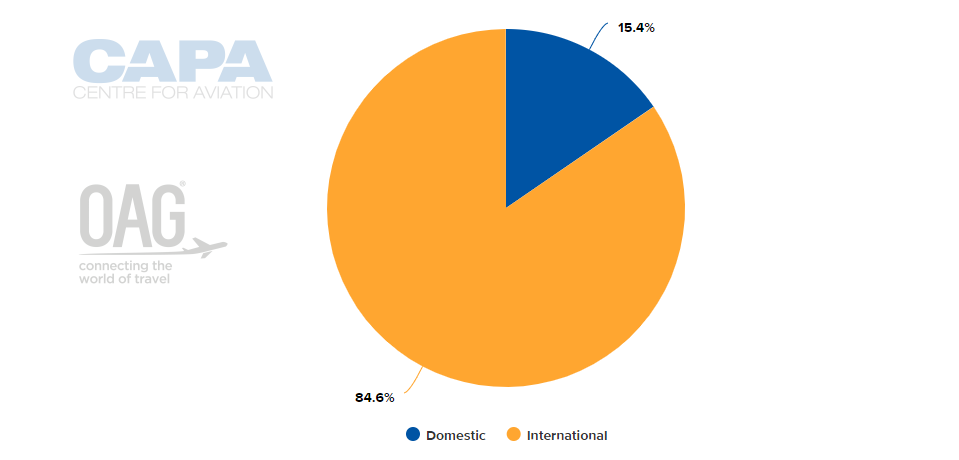 LARGEST NETWORK POINT BY CAPACITY (w/c 16-Apr-2018)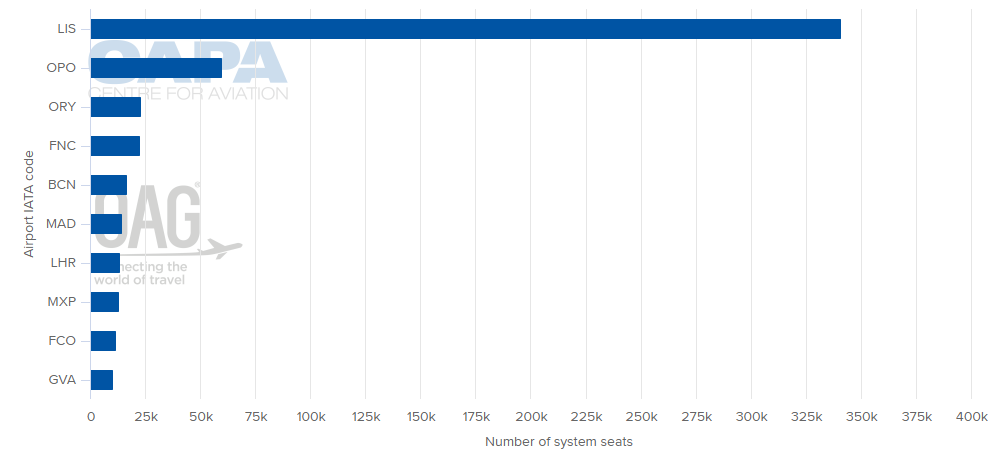 BUSIEST DOMESTIC MARKETS BY CAPACITY (w/c 16-Apr-2018)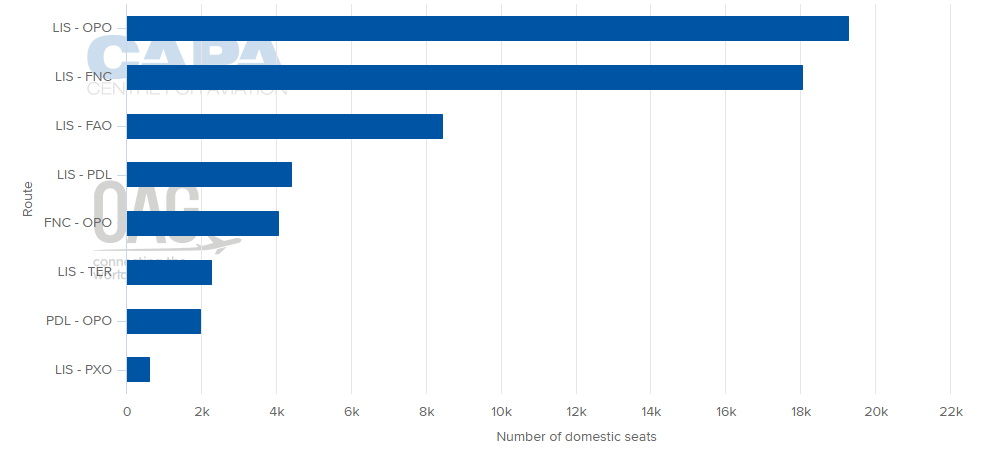 INTERNATIONAL MARKET CAPACITY BREAKDOWN BY COUNTRY (w/c 16-Apr-2018)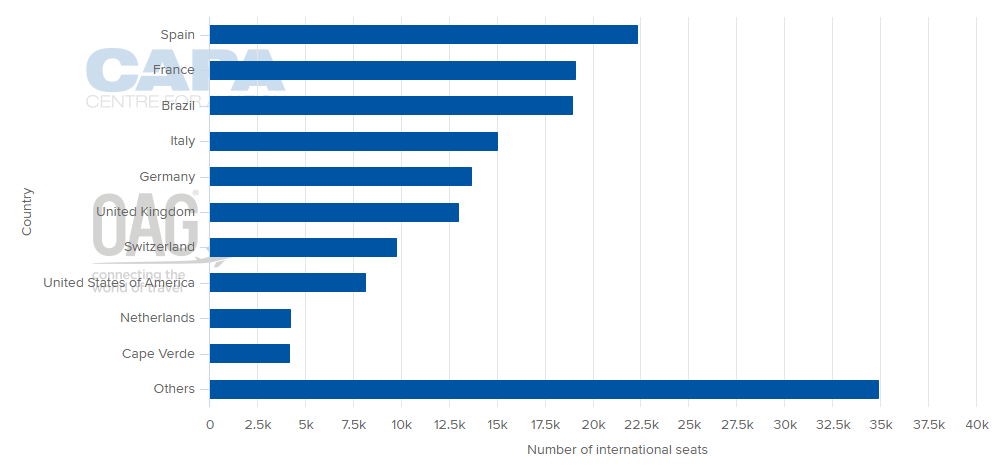 BUSIEST INTERNATIONAL MARKETS BY CAPACITY (w/c 16-Apr-2018)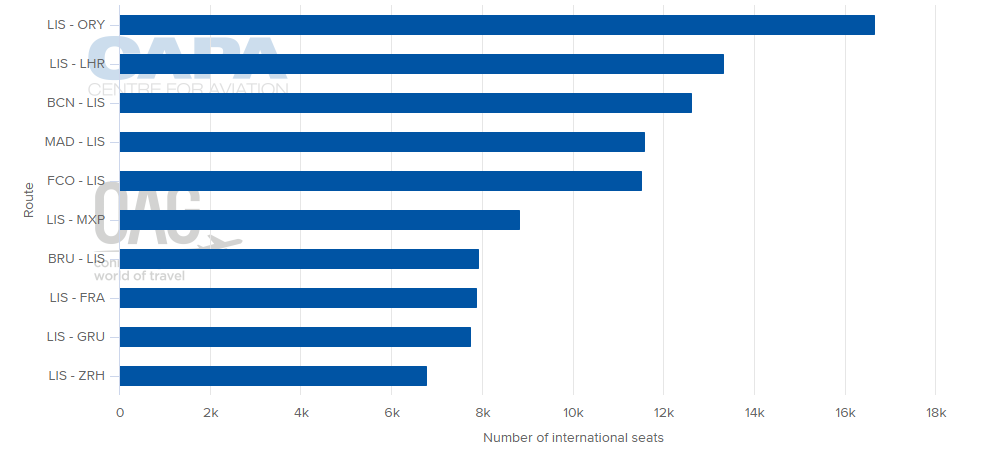 AVERAGE FLIGHT LENGTH (w/c 16-Apr-2018)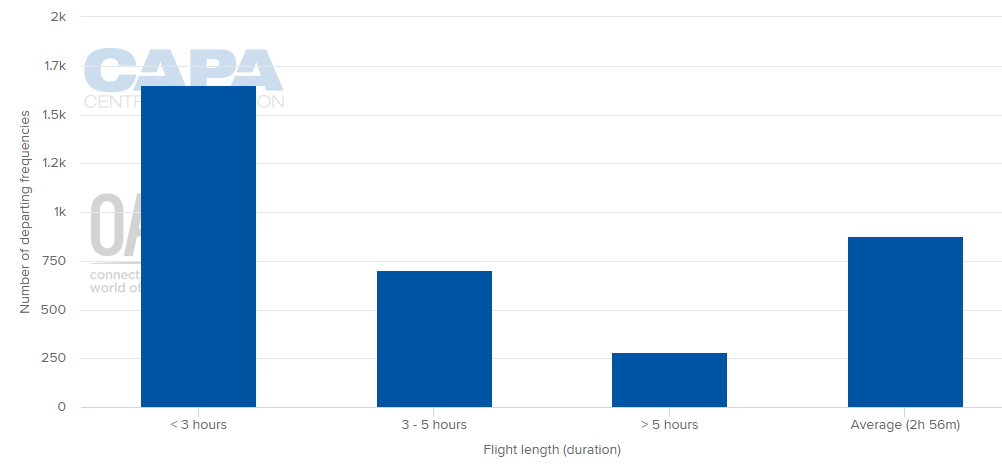 FLEET LISTING (w/c 16-Apr-2018)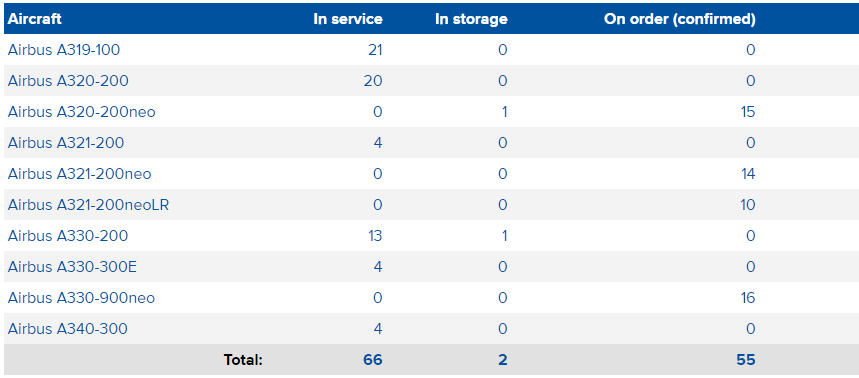 AVERAGE FLEET AGE (w/c 16-Apr-2018)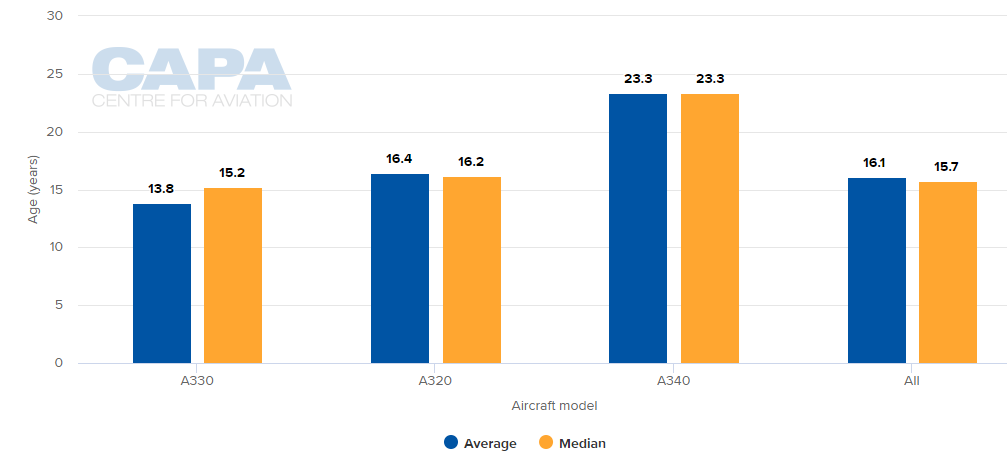 ANNUAL CAPACITY GROWTH (2012-2017)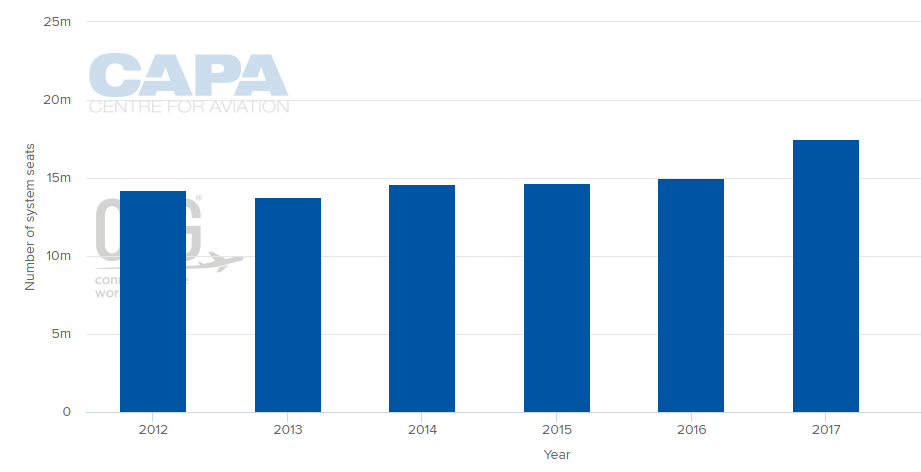 MONTHLY CAPACITY TRENDS AND SEASONALITY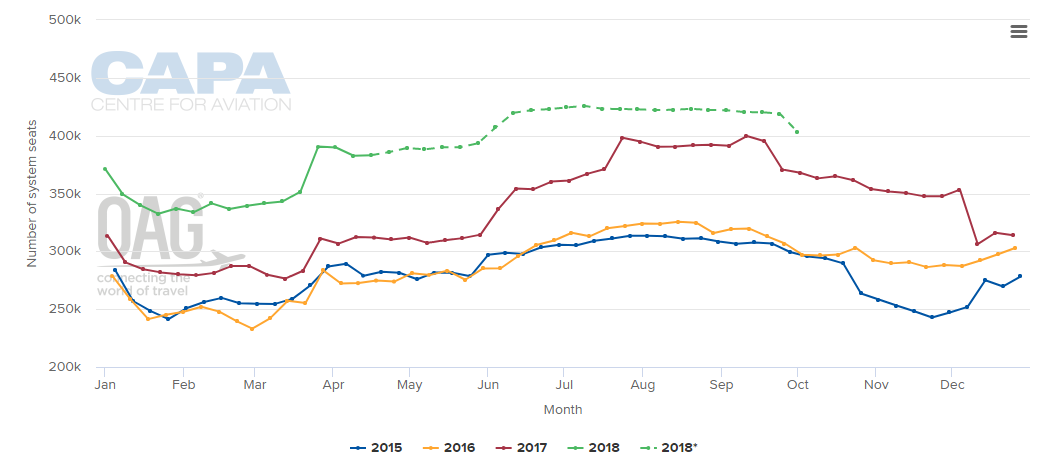 FINANCIALS - GROUP OPERATING REVENUES (2009-2016)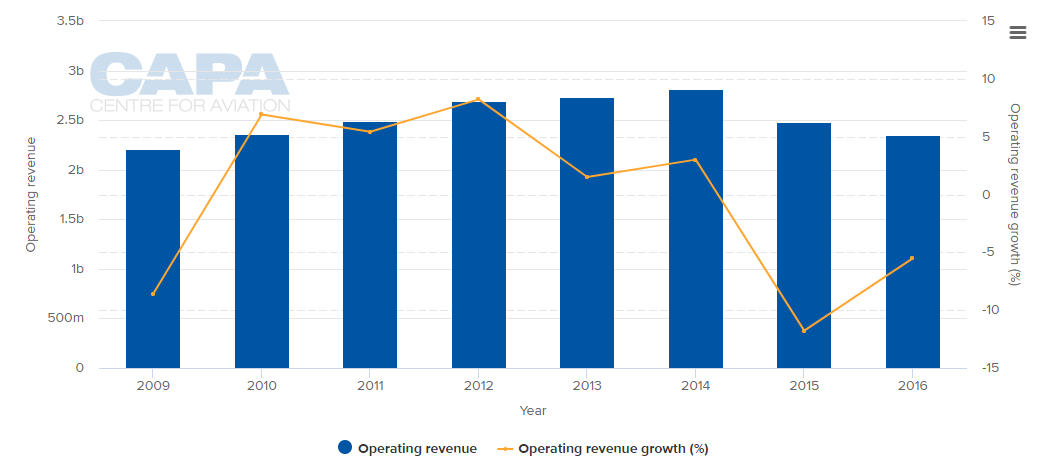 FINANCIALS - GROUP NET PROFITS (2008 - 2016)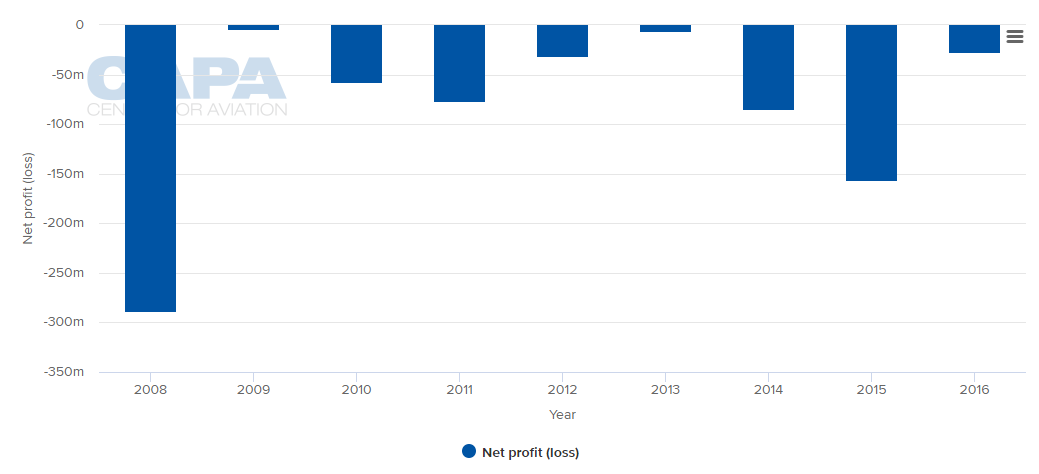 TAP Express is the airline's regional subsidiary. The venture is part of a operational strategy to better serve TAP's regional hub at Porto Francisco de Sa Airport and is supported by a fleet of turboprops operated by White Airways and regional jets crewed by Portugalia, both wearing TAP Express livery.
FLEET LISTING (w/c 16-Apr-2018)

VISIT CAPA – Centre for Aviation to find out how you can access all this information and discover more about the benefits of a CAPA Membership.