Today, the airline already flies London to Perth non-stop in around 17 hours, a route it describes as having the highest customer satisfaction rating of any flight on its international network and a pre-cursor to the potential launch of its long discussed Project Sunrise flights that could regularly link Sydney to both New York and London.
Australia's national carrier is now preparing for its second ultra-long haul research flight, as part of scientific studies into minimising jetlag for passengers and improving crew wellbeing. The first research flight operated between New York and Sydney non-stop four weeks ago with 49 passengers and crew. It cut around three hours off the typical gate-to-gate travel time of current one-stop flights.
The airline has re-purposed the delivery flights of three brand new 787 Dreamliner aircraft, which would otherwise ferry empty from Seattle to Australia. A third research flight, repeating the New York-Sydney route, is scheduled to take place in December.
This week's delivery flight of the new 787-9, registration VH-ZNJ, named "Longreach" and carrying a special Qantas Centenary livery, will depart London and overfly 11 countries including England, Netherlands, Germany, Poland, Belarus, Russia, Kazakhstan, China, Philippines and Indonesia before crossing the Australian coast near Darwin, tracking across the country before descending into Sydney.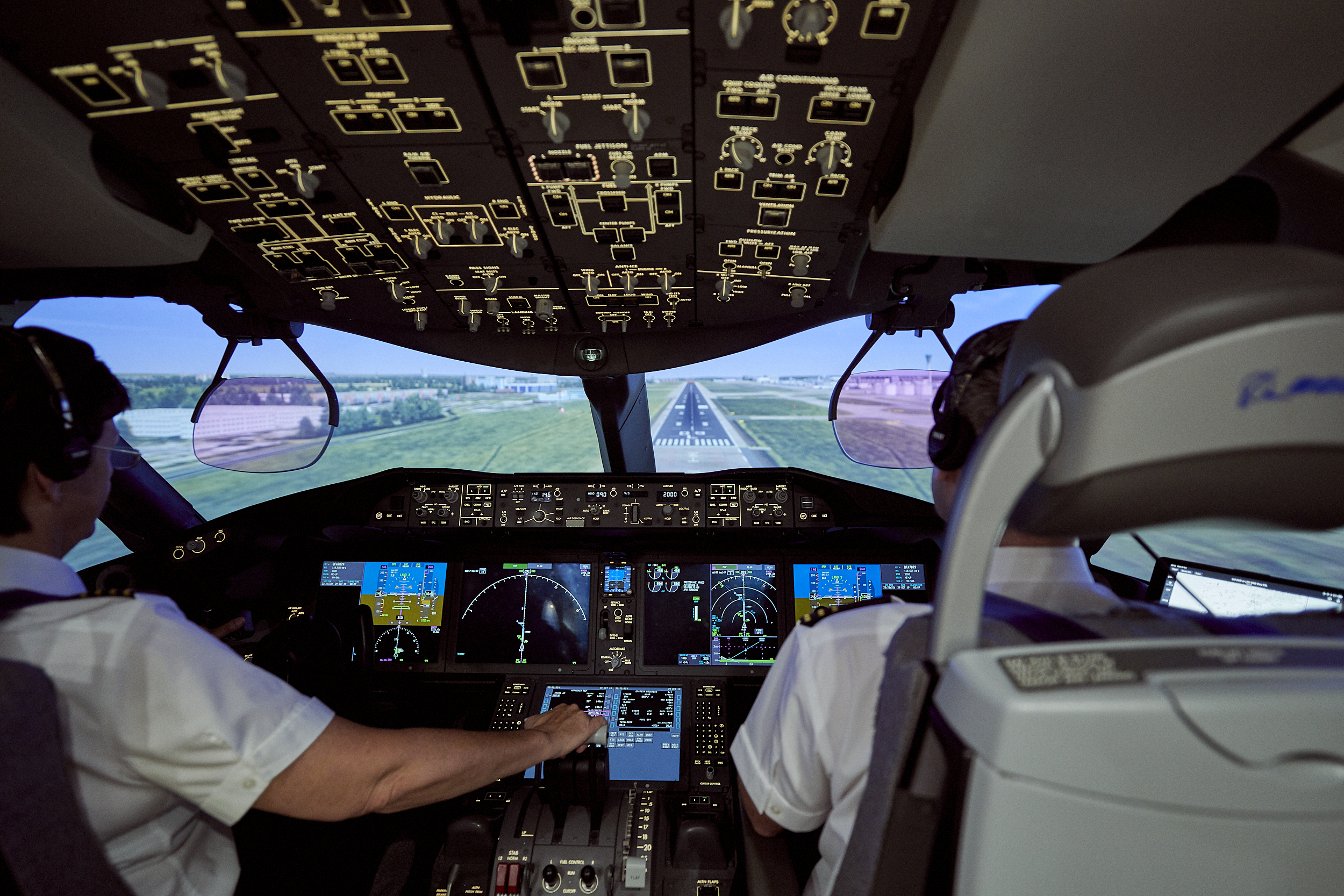 It marks only the second time in history that a commercial airline has flown direct from London to Sydney. The first was 30 years ago in 1989, when Qantas operated a 747-400 ferry flight between the two cities. That represented a major aviation milestone and the aircraft that performed that flight (VH-OJA) is now on public display at an aviation museum, south of Sydney.
Researchers from the University of Sydney's Charles Perkins Centre as well as the Cooperative Research Centre for Alertness, Safety and Productivity (Alertness CRC) will again travel on the non-stop Dreamliner flight to collect passenger and crew data.
The findings from all three research flights will be used to inform future service and product design, aimed at increasing wellbeing and comfort during travel on long-haul flights – in particular the direct flights Qantas hopes to operate on a commercial basis between the east coast of Australia and London and New York, a decision on which could now be made in just a matter of months.
The latest research flight will depart London Heathrow on the morning of 14-Nov-2019 carrying around 50 passengers and crew in order to give the 787-9 the range required for the 17,800 km flight, expected to take around 19 and a half hours. While the flight is over 1,500 kilometres further than New York to Sydney, the duration is expected to be similar due to prevailing tail winds between London and Sydney.
Qantas CEO Alan Joyce says air travel had evolved over the years and innovation has been key in the ultra-long haul space and has involved the airline looking at options to redesign aircraft cabins to include "move and stretch" zones and other social spaces.
"We know that travellers want room to move on these direct services, and the exercises we encouraged on the first research flight seemed to work really well. So, we're definitely looking to incorporate on-board stretching zones and even some simple modifications like overhead handles to encourage low impact exercises," he explains.
Data from all three flights will be used for analysis however feedback from participants on the first flight suggests that some of the changes trialled would be welcome by passengers allowing them to better manage the challenges of crossing multiple time zones. "From a research point of view, it was something quite novel," says Professor Corinne Caillaud from the Charles Perkins Centre.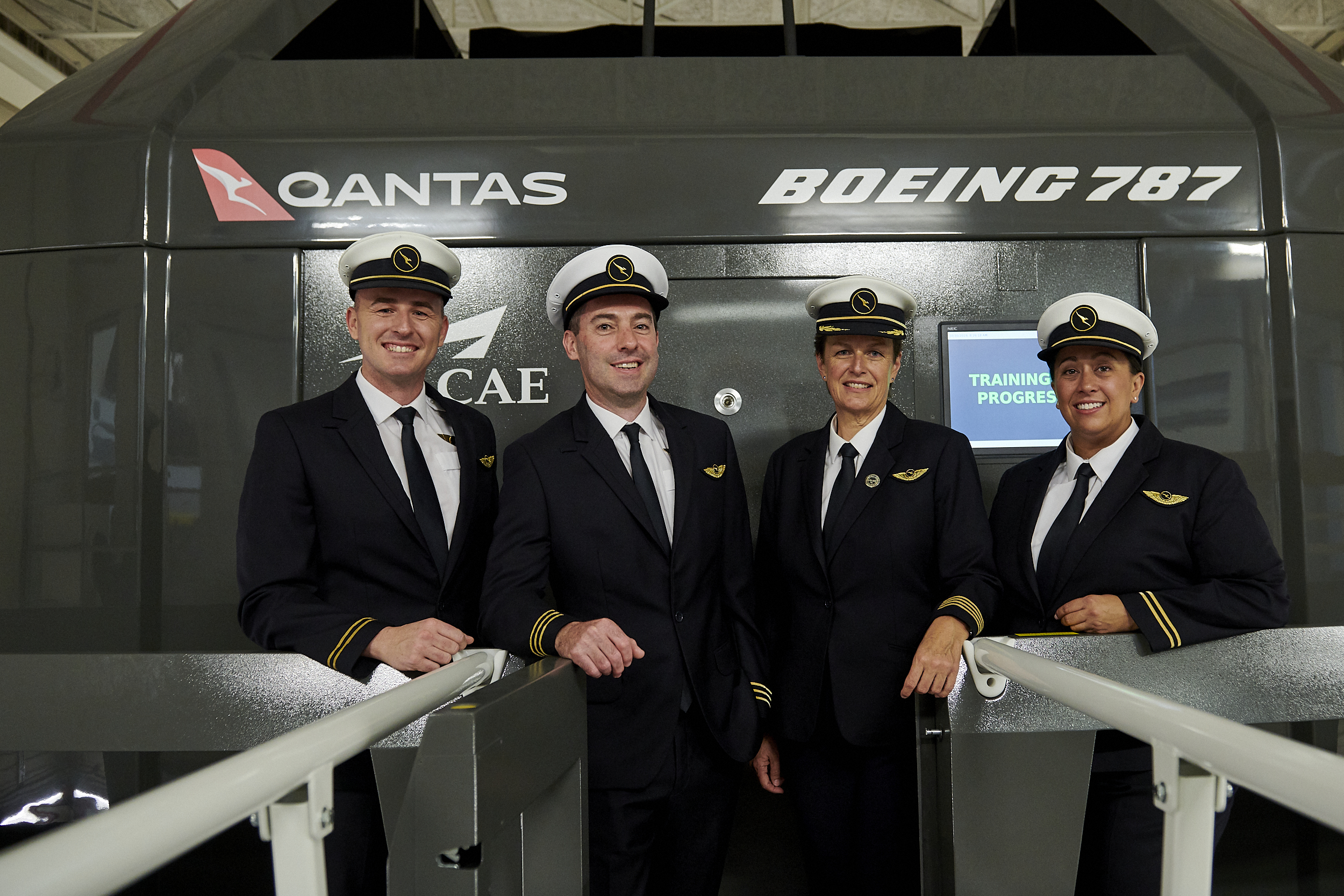 For the latest research flight Qantas will work to trick passengers' body clock. Despite the early departure it will serve dinner at normal breakfast time in London, with the aim of encouraging sleep at 10am to help avoid light and reset their body clock to Sydney time. This service will include a range of high GI supper options such as chicken broth with macaroni or a steak sandwich, along with a glass of wine and a milk based pana cotta dessert. Cabin lighting and temperature, stretching and meditation will also play key roles in Qantas' research
"Our Perth to London flight was a huge leap forward and it's been incredibly popular. The final frontier is New York and London to the east coast of Australia non-stop and we are hopeful of conquering that by 2023 if we can make all elements of the business case stack up," says Mr Joyce.
"I've had business travellers tell me they'd rather stay on board and watch an extra episode of their favourite show before arriving at their final destination, rather than spending 90 minutes on the ground waiting for a connecting flight. I've also had a few parents tell me they would rather not disturb their kids if they are settled in and avoid having to bundle them and all their carry-on luggage off and back on a flight during a stopover. So, there is definitely support for the non-stop flights," he adds.
The question remains if these examples are just a small minority. Only time will tell! The countdown to Qantas' anticipated decision is now a matter of weeks not months and the flights onboard either Airbus A350 or Boeing 777X could be taking off as early as 2023.