The airline launched the programme more than a decade ago to ease the process for customers wishing to bring home their favorite wines from Santa Rosa/Sonoma County.
Now Alaska is adding 18 additional destinations to the programme including several markets in Washington state and California. Alaska upped its presence in California significantly after purchasing rival Virgin America in 2016.
"Wine and food are huge passion points for travelers when choosing their next travel destination," said Natalie Bowman, Alaska Airlines' managing director of marketing and advertising. "Our Wine Flies Free program makes it easier for our guests to experience some of the country's best wine regions and take their favorite wines home."
Not only is the Wine Flies Free scheme a clever marketing tool adopted by Alaska, it is also a way for the airline to expand its base of loyalty programme members.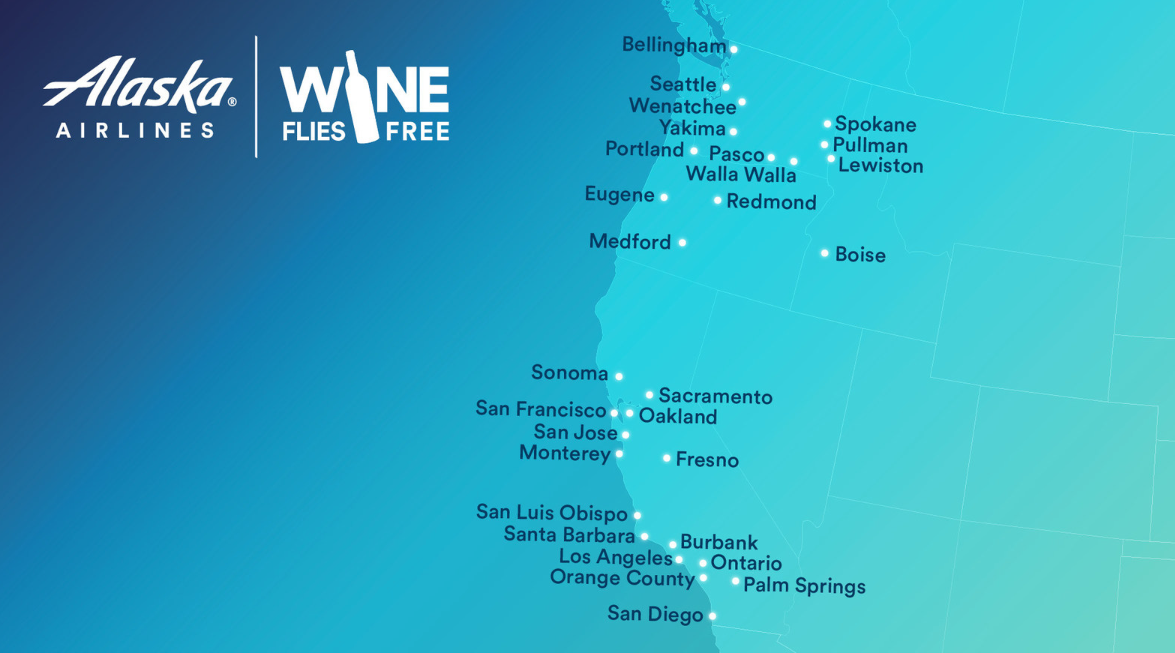 "We've grown both loyalty members and credit-card holders far in excess of our passenger growth," Alaska Air Group Brad Tilden recently concluded.
As it expands the Wine Flies Free programme to numerous markets, Alaska is working towards completing the complex reservation system cutover in 2Q2018 that will enable it and Virgin America to offer a single shopping, buying, flight scheduling and airport check-in experience.
Once the system cutover is complete, Alaska believes it will have completed 75% of the merger and "will begin realising the full potential of the merger", said Mr Tilden. The company believes it will achieve USD65 million in merger synergies in 2018 followed by USD200 million in 2019.