The airline stresses its goal of embracing technological change, and the "explosion in new technologies that allow us to basically take some shortcuts and get things done more quickly than we were previously able to do", American chief information officer Maya Leibman recently explained.
Cloud technology allows American to circumvent the hosting process while machine learning and AI provides the airline opportunities to create smarter algorithms "that are smarter and that learn as the context around them changes", Ms Leibman explained.
Utilising those technologies, American can streamline its costs while improving the customer experience, said Ms Leibman.
American has targeted USD3.9 billion in revenue and cost benefits by 2021, and company CEO Doug Parker recently stressed: "We can't get there without the IT group helping us get through this and what they're doing is really helping us get through it quicker and figuring out ways to bring things in the market quicker on both the revenue and the cost side."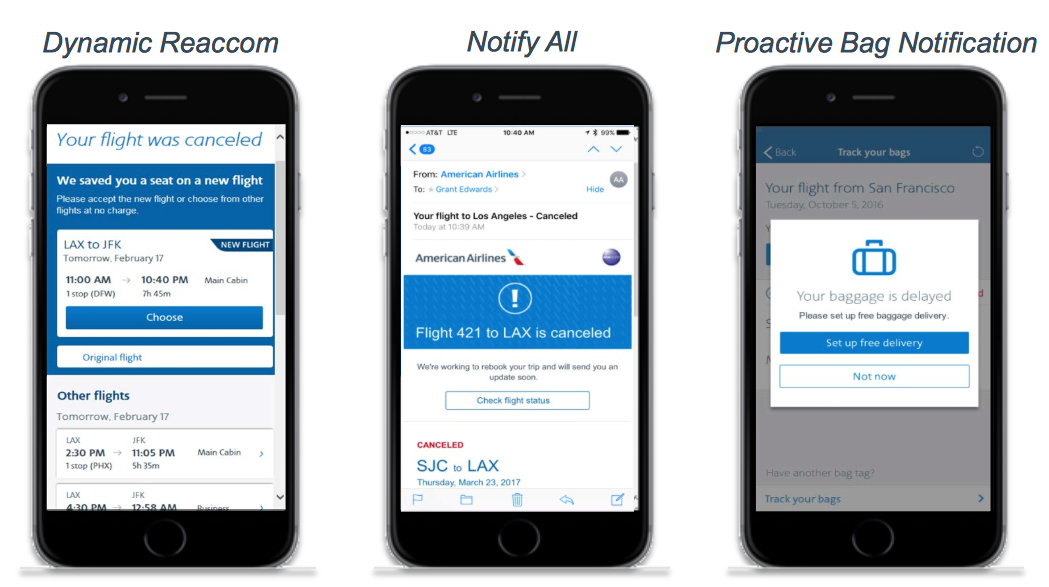 American's study of new technologies occurs as the airline rolled-out several new customer service tools in 2017 including dynamic re-accommodation, customer bag notification and a refreshed mobile app.
The airline is also working to improve the customer experience for its Main Cabin Extra product, including the addition of free beverages and easier to use overhead space.
American also has been working to shore up its corporate share. Previously, the airline has calculated it added 24,000 small and medium corporate accounts in 2017, and the company believes it can generated USD175 million in incremental revenue by 2021 through its focus on improving corporate sales.
New Admirals Club locations in Orlando, Houston, Los Angeles and Toronto should help American's corporate push, and the airline is in the midst of opening Flagship lounges in Dallas, Philadelphia and London Heathrow.