American Airlines is already the world's largest operator of the A321 having inherited the type as part of its integration with US Airways. It plans to introduce 100 of the latest generation version of the aircraft as part of a short-haul fleet standardisation programme around the A321 (both ceo and neo variants) and the Boeing 737-800 and MAX-8 with common seat counts and interiors.
The debut of the A321neo marks the entry into service of the manufacturer's larger Airspace XL overhead luggage bins that increase carry-on bag capacity. Cabin baggage is becoming an increasing issue for airlines, especially penalising the traditionally late boarding corporate customers as new baggage-only fares and checked baggage costs have seen an increase in the number of bags entering the cabin.
The US carrier is the launch customer for the Airspace XL bins, which Airbus says provide approximately 40% more overhead storage space for passengers on board the aircraft. American claims the figure is as high as 65%, probably based upon some of the older versions of the aircraft that it currently operates.
The Airspace XL bins accommodate larger luggage – up 24" x 16" x 10" – allowing standard roll-on bags to be loaded on their sides instead of being inserted flat. This creates room for up to four bags in each bin instead of the current three. The larger bins should significantly reduce the number of passenger bags checked at the gate, and sent to the cargo hold.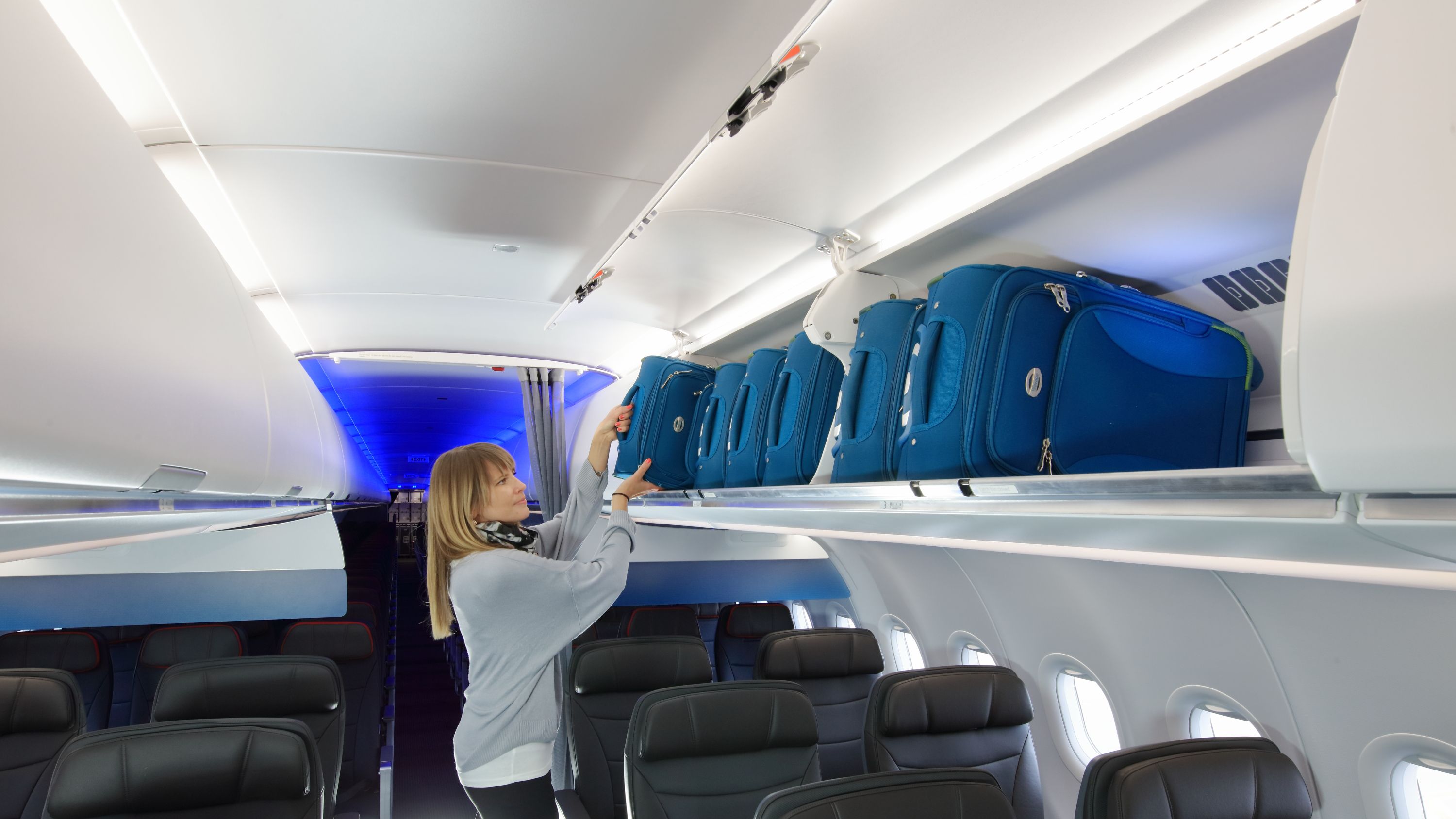 The A321neo is the largest member of the A320 Family and can seat up to 240 passengers in an all-economy arrangement. American has configured the A321neo with 196 seats, including a larger first class cabin compared to its existing A321ceo aircraft with an extra row boosting accommodation by a quarter from 16 to 20 seats. The cabin also consists of 47 extra-legroom Main Cabin Extra seats and 129 Main Cabin seats.
In addition to equipping its new A321neos with the XL bins, American also plans to retrofit its entire in-service fleet of earlier A321 models – more than 200 aircraft – with the cabin features included on the new A321neos. This work is due to commence from later this year.
These features include a fully connected onboard experience with power at every seat and free wireless entertainment and live TV streamed right to each customer's own device. The aircraft features LED mood lighting and also provides chargeable high-speed Wi-Fi from gate to gate (from USD12 for one-hour or via Gogo subscription) along with built-in seatback holders for tablets and phones. With travellers increasingly carrying their own devices, the aircraft does not have any in-flight entertainment (IFE) screens.
American says the type's entry into service marks the "culmination of years of planning and work to make sure this plane is a good fit for everyone onboard". The airline's vice president of marketing, Janelle Anderson, says it has "worked closely with Airbus to develop this cabin configuration with the features customers want."
TABLE - American Airlines is working to slowly standardise its short-haul fleet around the Airbus A321neo and Boeing 737 MAX-8 types with almost 175 aircraft currently on order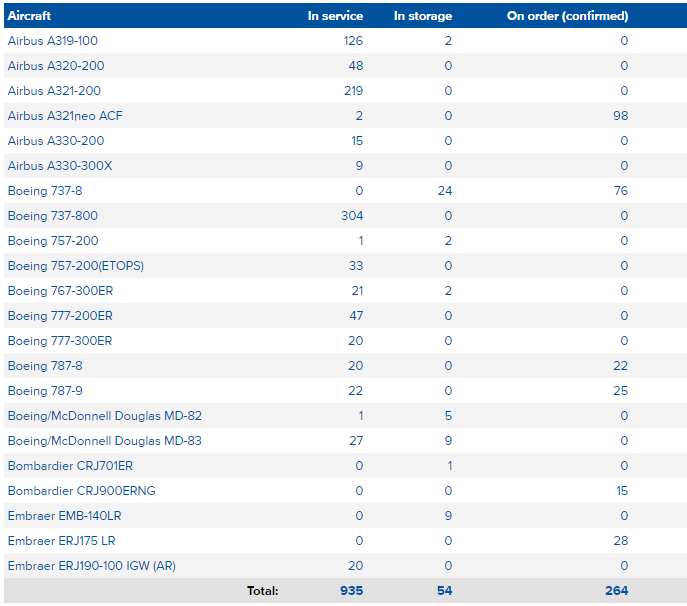 Source: CAPA - Centre for Aviation Fleet Database (as at 01-Apr-2019)
The airline's first A321neo (registration N400AN), had arrived at its base maintenance facility in Pittsburgh on 01-Feb-2019. In the past two months the airline has completed usual extensive acceptance checks, while its Tech Ops team installed ViaSat satellite Wi-Fi, conduct general operations checks and customised the aircraft prior to it being showcased around American's bases ahead of its entry to service. A second aircraft (registration N401AN) is now at the facility ahead of its own scheduled debut.
With its more efficient CFM International LEAP-1A engines and ETOPS certification for lengthy over water flights, the A321neo will provide new route options for American Airlines and allow it to carry larger loads on its longer, more densely travelled single-aisle routes such as Los Angeles and Phoenix to Orlando, or from its west coast hubs to Hawaii.
Once it receives more aircraft, American confirms the type will be deployed on the Phoenix - Anchorage route over the summer (from early Jun-2019), as well as flying from Phoenix and Los Angeles to Hawaii later this year as the A321neo begins to replace retiring Boeing 757s. Before that, the aircraft will continue to fly the Phoenix – Orlando and soon also the Phoenix – Los Angeles and Los Angeles – Orlando routes, according to schedule listings.