Recently Delta executives stated that the airline has "significantly improved the quality and reliability of Delta's operations. And as a result, our customer satisfaction scores have more than tripled. Domestic Net Promoter Score is now regularly in the 50s, with nearly five point improvements over the course of 2019".
American and United have been less vocal about those specific metrics, but during a recent earnings discussion with analysts and investors United's executives stated that: "In 2019, we saw United's largest ever year-over-year improvement in Net Promoter Scores," according airline chief operations officer Greg Hart.
"We're investing in the areas that customers tell us matter most, and we're seeing positive returns on our customer satisfaction scores. More importantly, customers are increasingly willing to recommend United to their family and friends and that is good for the bottom line," he added.
American also chimed in regarding its progress in what it deems as its Likelihood to Recommend (LTR) score. "In the past quarter [4Q2019], our LTR returned to near-record highs, and improved year-over-year for the first time since the second quarter of 2018," said its CEO Doug Parker. "That gives us great momentum and encouragement for 2020 and beyond."
It seems as if American and United have no intention of allowing Delta to solely trumpet its customer satisfaction progress without blowing their own horns. But, Delta continues to invest in improvements to its product and services.
Most recently, the airline has revealed a new domestic first class seat for its Airbus A321neo fleet in partnership with Recaro Aircraft Seating and Factorydesign. According to the CAPA – Centre for Aviation Fleet Database, Delta has 100 A321neo aircraft on order.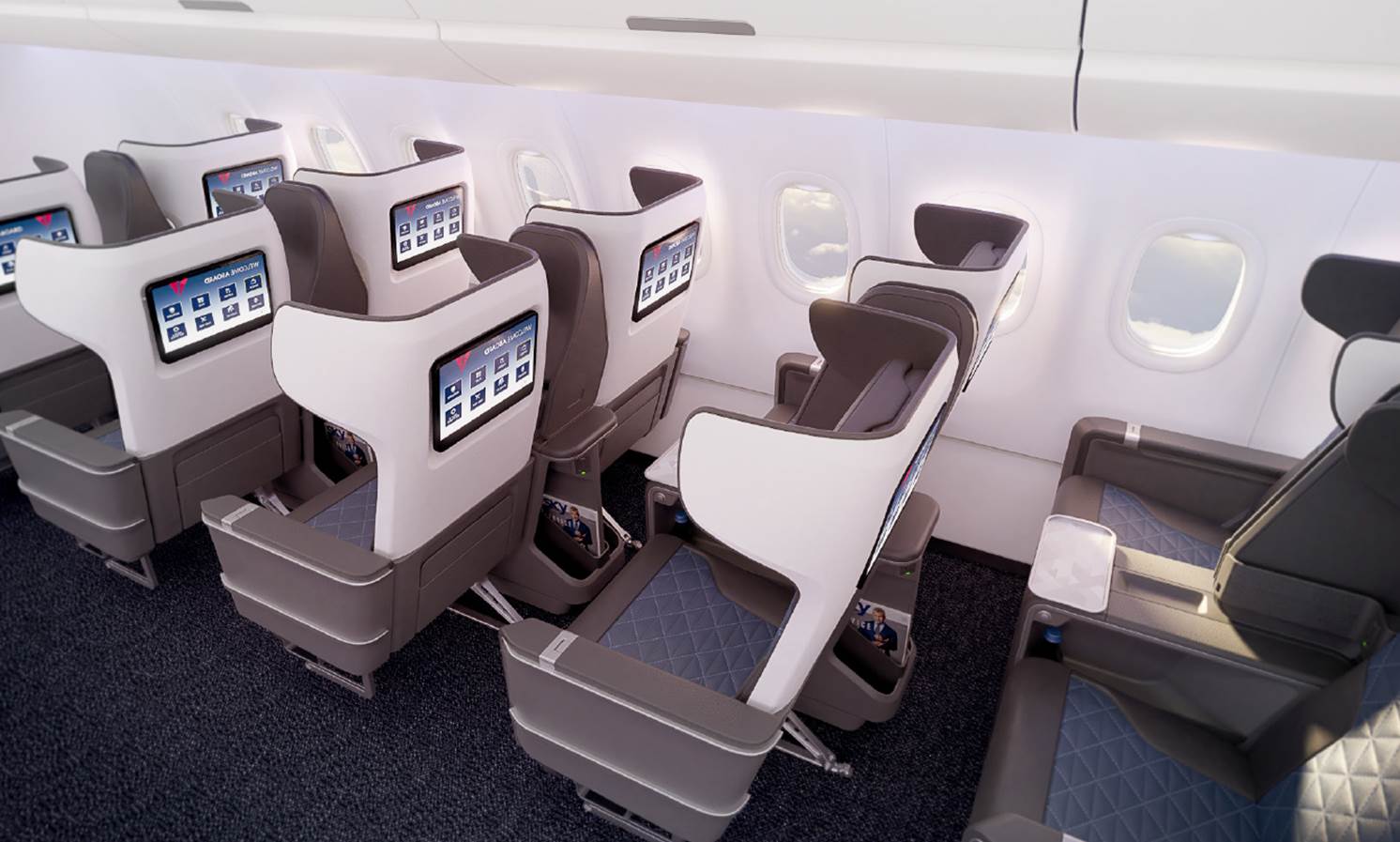 The new seat will arrive on first deliveries this year and features will include more storage volume, a larger tray table and passenger facing power ports, as well as a high definition seatback screen. The A321neos will also come with a next generation wireless inflight entertainment system created by Delta Flight Products.
Customer insights have been "instrumental" to the new design, says Delta, which spent "hundreds of hours" listening to customers so it could respond with "thoughtful" improvements. "As an industry leader in innovation, we are always looking for new ways to improve the overall customer experience. We've completely customised every feature on the seat to create a truly unique, premium seating product for domestic first class," explains Mauricio Parise, managing director of product development at the airline.