HMSHost International and food delivery company Deliveroo have launched a new experience for passengers at the Netherlands hub allowing them to order meals and drinks for delivery to their departure gates by simply using a mobile phone app.
Initially launching in the airport's E concourse, passengers can order a wide range of meal options via the Deliveroo app or website. These are prepared at Kebaya and at The Market, The Grill and The Oven located in the airport's Street Food Market and delivered by scooter to any location within the E concourse with a delivery charge of EUR2.50. The concept is also available to guests at the Mercure Hotel, located in Departure Lounge 3 as room service with a similar EUR2.50 delivery cost.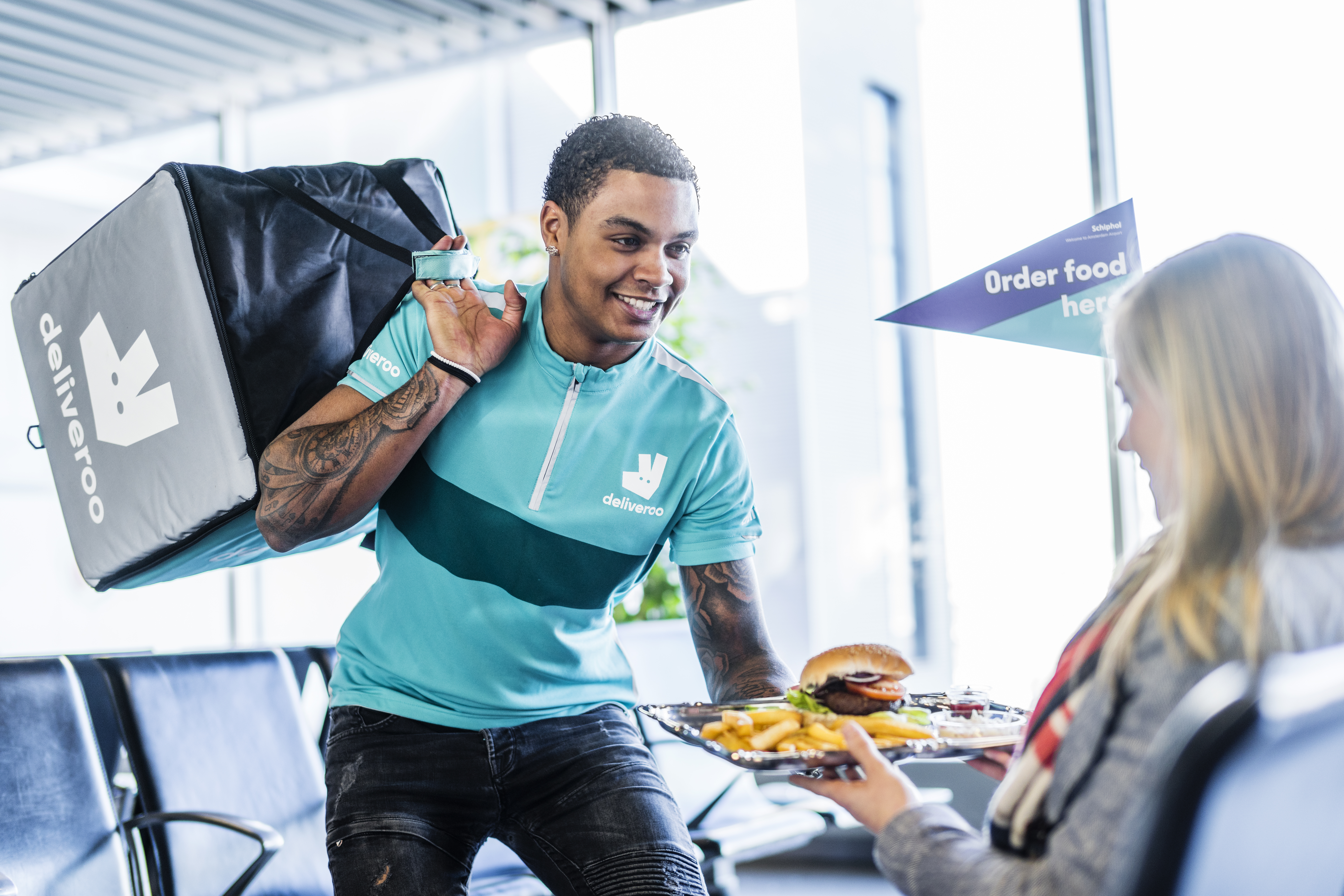 The initial trial period will run between the hours of 07:00 and 20:30 through the end of March and will be followed by an evaluation, at which time the service is expected be extended to also include Pier D.
"Passengers spend a relatively large amount of time at their gate. Although we of course have a diverse range of catering options in our piers, not everything is available. This initiative allows us to broaden the service we provide to our passengers," says Tanja Dik, director of consumer products and services at Amsterdam Airport Schiphol.
In addition to the extra service for passengers, there's also a practical side to this initiative as increasing demand puts a pressure on the existing resources within Schiphol's airside areas. Amsterdam Schiphol Airport has seen traffic levels rise 57.0% since the start of the decade, including notable year over year growth of 9.2% in 2016 and 7.5% in 2017.
CHART - Amsterdam Schiphol Airport has seen traffic levels rise 57.0% since the start of the decade from 43mppa in 2010 to over 68mppa last year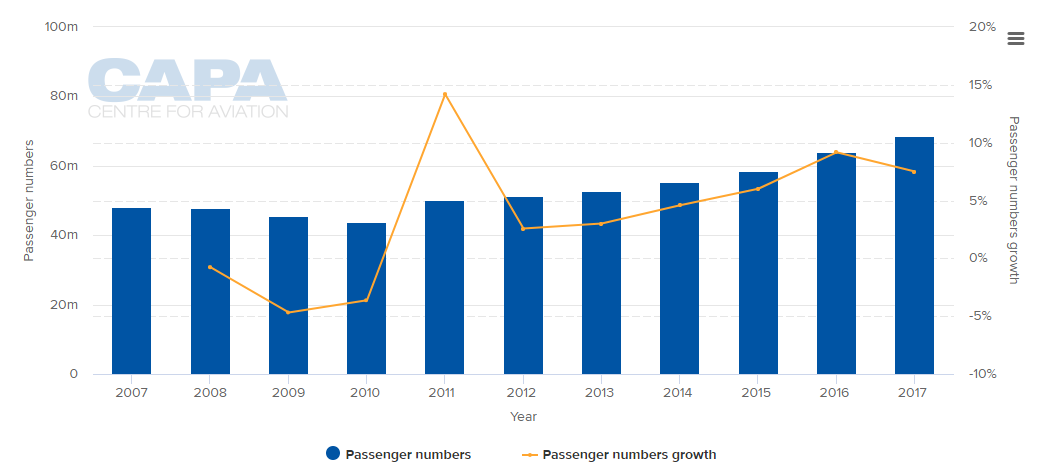 Source: CAPA – Centre for Aviation and OAG
"The fact is that space for additional retail and catering outlets in the terminal and the piers is limited," says Ms Dik. "That's why we come up with innovative concepts like this and keep a close eye on trends in technological and digital developments. If we see opportunities, we'll then implement them in the hope that we can improve the passenger experience even further".
While a new concept in Europe, this idea has already been introduced successfully at airports in other parts of the world, including Dubai International Airport which has a similar arrangement with Deliveroo initially active within Concourse A in Terminal 3. It all represents a major step forward from the days when mobile carts where wheeled to departure gates to provide snacks for passengers and more recently the addition of vending machines.
In the United States of America the app Grab has permitted passengers at around 20 different airports around the country to pre-order food and collect it when its ready, but in the second half of last year two new Apps, Airport Sherpa and At Your Gate, were launched at Baltimore Washington International Airport and San Diego International Airport enabling food to be sourced from any restaurant within the airport complex, no matter which terminal or airline the user is flying.