The first renovated aircraft will debut on flight NH211/NH212 from 02-Aug-2019 and will operate on "even number dates in August and odd number dates in September," until a daily operation is introduced as additional aircraft return to service. ANA says the new onboard product is "born out of five years of design development and collaboration" between famed Japanese architect Kengo Kuma and leading British designers Acumen.
Highlights of the new product, which gives a glimpse into the likely products that will be incorporated on ANA's future 777X arrivals includes the world's largest 4K resolution monitor in first class, a new business class seat with private door, a and multifunctional lounging and dining capabilities, and a new hotel like entrance to the aircraft.
The design changes are significant, but have no limited impact on the overall seating on the aircraft with four less business class and four additional economy seats. ANA currently has three configurations for its 777-300ER fleet, a three-class arrangement and two four class arrangements for domestic and international operations. The international sub-fleet is currently configured with eight first class, 68 business class, 24 premium economy and 112 economy seats, but the new design has eight seats in first class, 64 in business, 24 in premium economy and 116 in economy.
The changes have been made possible in the rear of the aircraft by moving from a current 9-abreast 2-3-4 arrangement to a 10-abreast 3-4-3 offer, standardising ANA's international and domestic fleets and moving to what is now becoming the normal economy option for the widebody.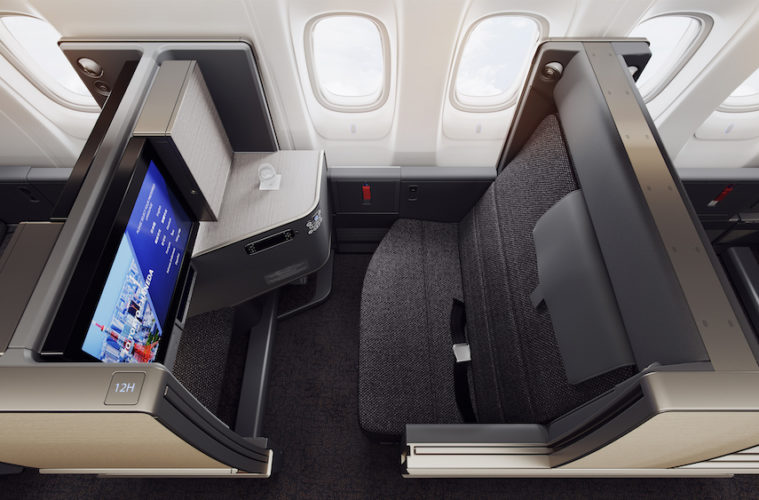 THE Suite first class offer is inspired by luxury Japanese hotels and is the most spacious fully enclosed seating ever seen on an ANA aircraft. New features include the addition of privacy-enhancing doors as well as a 43 inch monitor that is the world's first 4K personal monitor on a commercial airliner. THE Suite also boasts a movable partition which can be adjusted upon request to pair seats as well as a universal PC and USB port. For the ultimate grandeur, a luxury dark wood finish features throughout the cabin.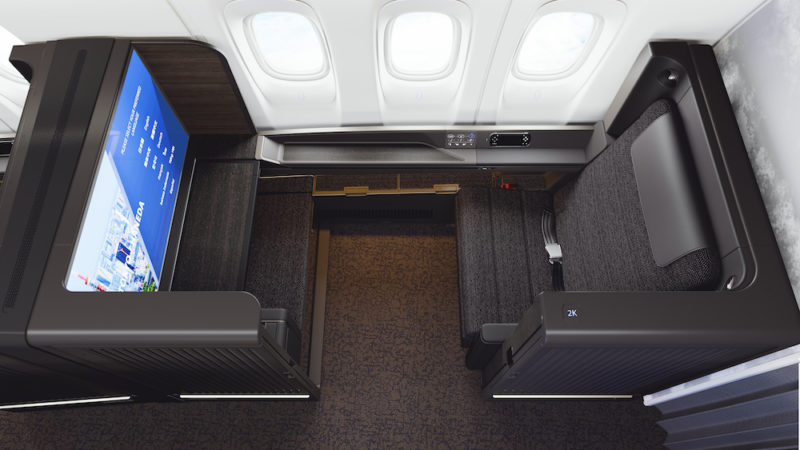 At the heart of ANA's new product investment is a brand new seat design for business class called THE Room. Inspired by modern, multifunctional Japanese living spaces, THE Room offers for the first time flexible doors for personal privacy that can also be adjusted to share the space with fellow travel companions - from dining together with the family to conducting meetings with colleagues.
ANA says that its forward and rearward seat layout offers "a revolutionary change in space and comfort for ANA business class customers", offering, notably delivering a spacious design with a wide sofa which is double the width to its previous business class seating.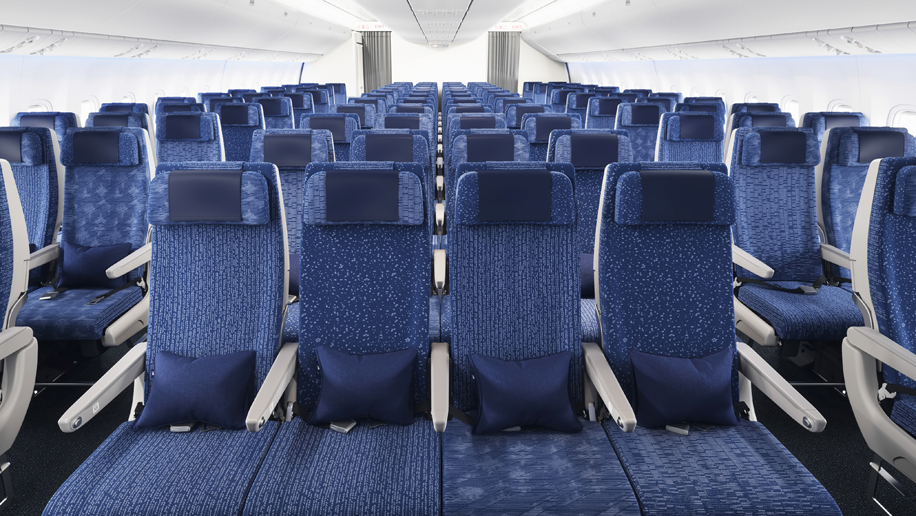 The changes continue in the rear cabin. Alongside the switch to the 3-4-3 layout, upholstery has been redesigned with Japanese patterns which ANA says tells a story known as 'The Journey,' reflecting guests' inflight experience from departure to landing and a non-repeating pattern that means each seat cover, across the premium economy and economy seats are completely different. The airline will also incorporate aspects introduced on its 787-10 fleet with improved touch screen monitors and headrests.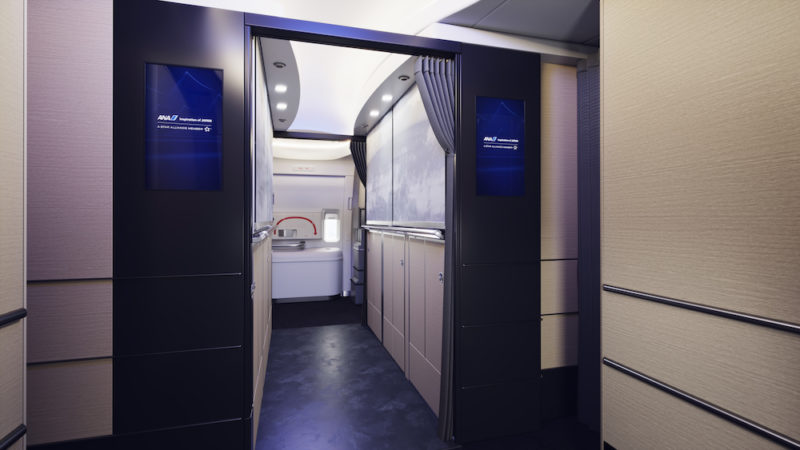 As is being increasingly seen across airlines, passengers will also be able to use their own mobile phones to control the programmes playing on the seat monitors, while first and business class seats will also feature new lights made by Panasonic which were custom-designed for the airline. Complementing these ANA has also completely revamped the entrance area of the aircraft to create a hotel like reception complete with welcome monitors, while a newly designed food service area embodies the Japanese 'Omotenashi' philosophy of hospitality.