The penguins, both of which were allowed on board as emotional support animals, were owned by two middle aged travellers, one of whom was a foreigner. The pets were apparently perfectly docile until the meal service, which included a fish dish.
At that stage the two penguins apparently became aware of each other and one flew at the other without warning. Although only around 20 inches tall, the combination of their ferocity and extremely sharp claws quickly injured passengers seated nearby.
The animals could not be controlled, even when flight attendants attempted to place sick bags over their heads, so the captain made a decision to make an emergency landing in Greenland capital Nuuk, the nearest port available.
According to an airline media release, the aircraft, a Chinese built Truck-33, "diverted from its course at 23:55h on 22-Jan-2018, in order to restore order on board and prevent further injury to passengers. It landed safely at 01:45h on 23-Jan-2018. One person was hospitalised with minor injuries."
The flight continued on to its destination after a two hour delay while injured passengers and penguins were removed from the aircraft. Both penguin owners elected to remain with their emotional support animals, as the airline refused to uplift them again on safety grounds.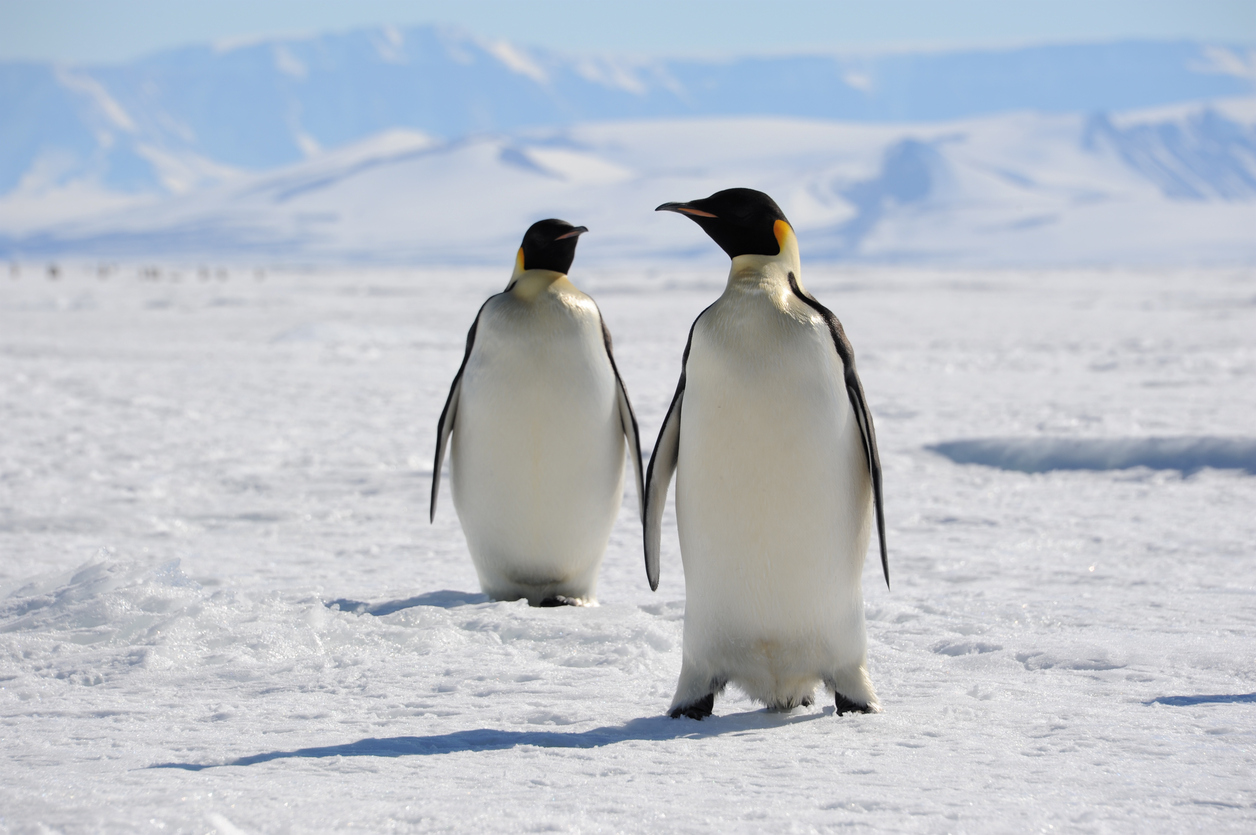 (NOTE: This is a stock image for illustrative purposes as the real identity of the two penguins is protected by the ancient glacial snow drift agreement of 1857.)
News reports in the local Nuuk Daily indicated that the two penguins were from opposing poles and that when the Arctic species came into contact with their similar but different Antarctic cousins, the outcome was almost always violent.
A professor of anthology at Harvard University, Ola Bayer, who has spent over 30 years studying the behaviour of the rare arctic penguin, was quoted as saying "The two species have a common origin stretching back thousands of years, but given the huge distance from one end of the world to the other, they have long since stopped swimming between the two homes. Although it is unusual for penguins from the two hemispheres to come into contact, there is sufficient ancient genetic history that they inevitably clash. The coincidence however of two coming into contact on the same flight is remarkable – and in this case obviously a real concern to safety."
The US Air Carrier Access Act, 1986 requires airlines to permit "emotional service animals" on board flights when their travelling owners claim they need to travel with them – on the basis that to do otherwise would be to discriminate against passengers with disabilities. According to the US Department of Transportation website, "This rule applies to all flights of US airlines, and to flights to or from the United States by foreign airlines".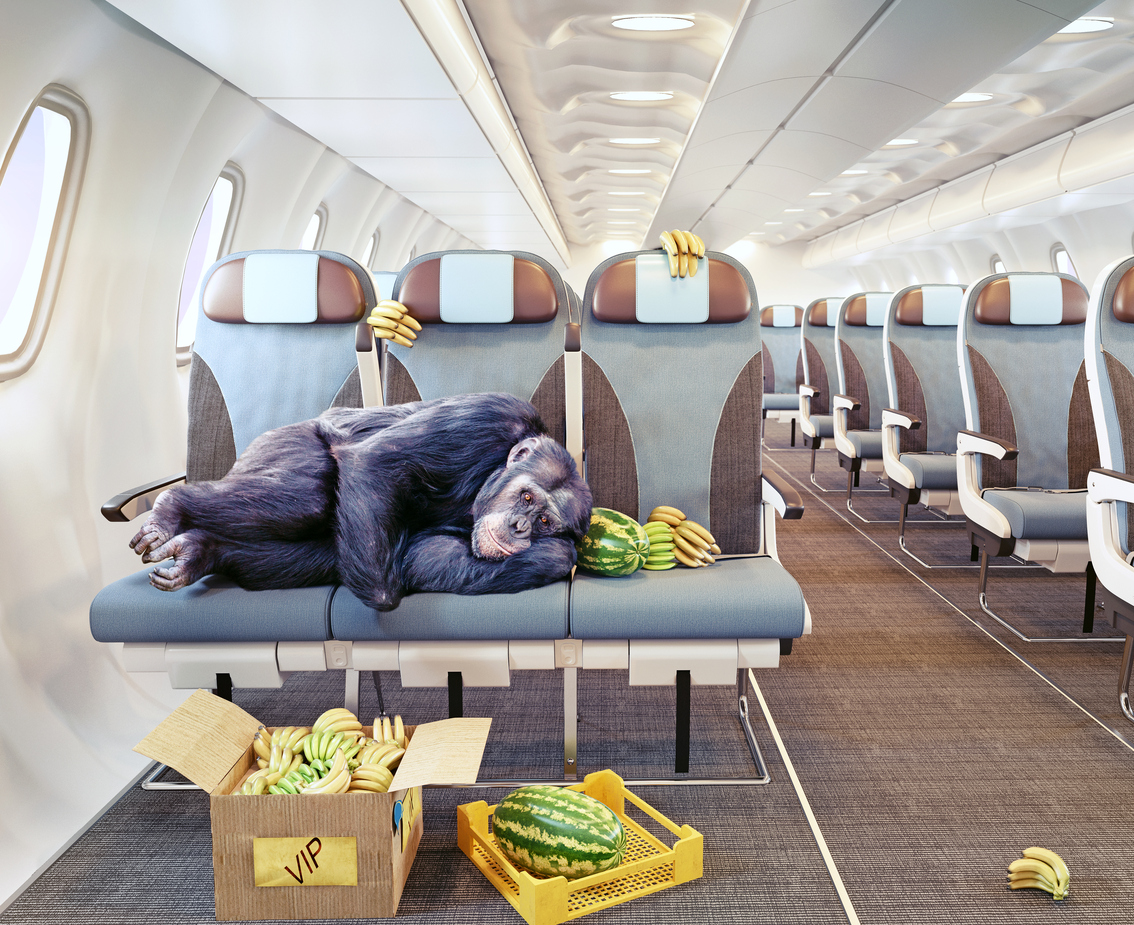 The animals do not pay for their travel. Animals travelling on flights with their owners in the US have become commonplace and received widespread media attention back in the 2000s when a state bulletin revealed that a miniature horse had urinated on a First Class seat (long before a famous film actor also brought it to the media's attention when using an aircraft aisle as a lavatory). Perhaps the most unusual of these flying as emotional support animals have been "Daniel Turducken Stinkerbutt", an emotional support duck, and "Hamlet the Support Pig", which ran amok on a domestic flight.
Delta Air Lines has now outlined plans to tighten controls on service or emotional support animals and their owners and unless all paperwork is in order will not permit any animals to fly under this consideration from 01-Mar-2018, whether cat, dog, monkey, kangaroo or even penguin. It is suggested that Delta carries more than 700 animals every day.