Spanning across six floors and located next to the terminal of New Zealand's second largest airport, the 4.5 star property features 200 premium guestrooms, including 10 suites and 10 accessible rooms. The top floor is described as the hero feature, with floor to ceiling windows, offering panoramic views across the runway and over the Southern Alps.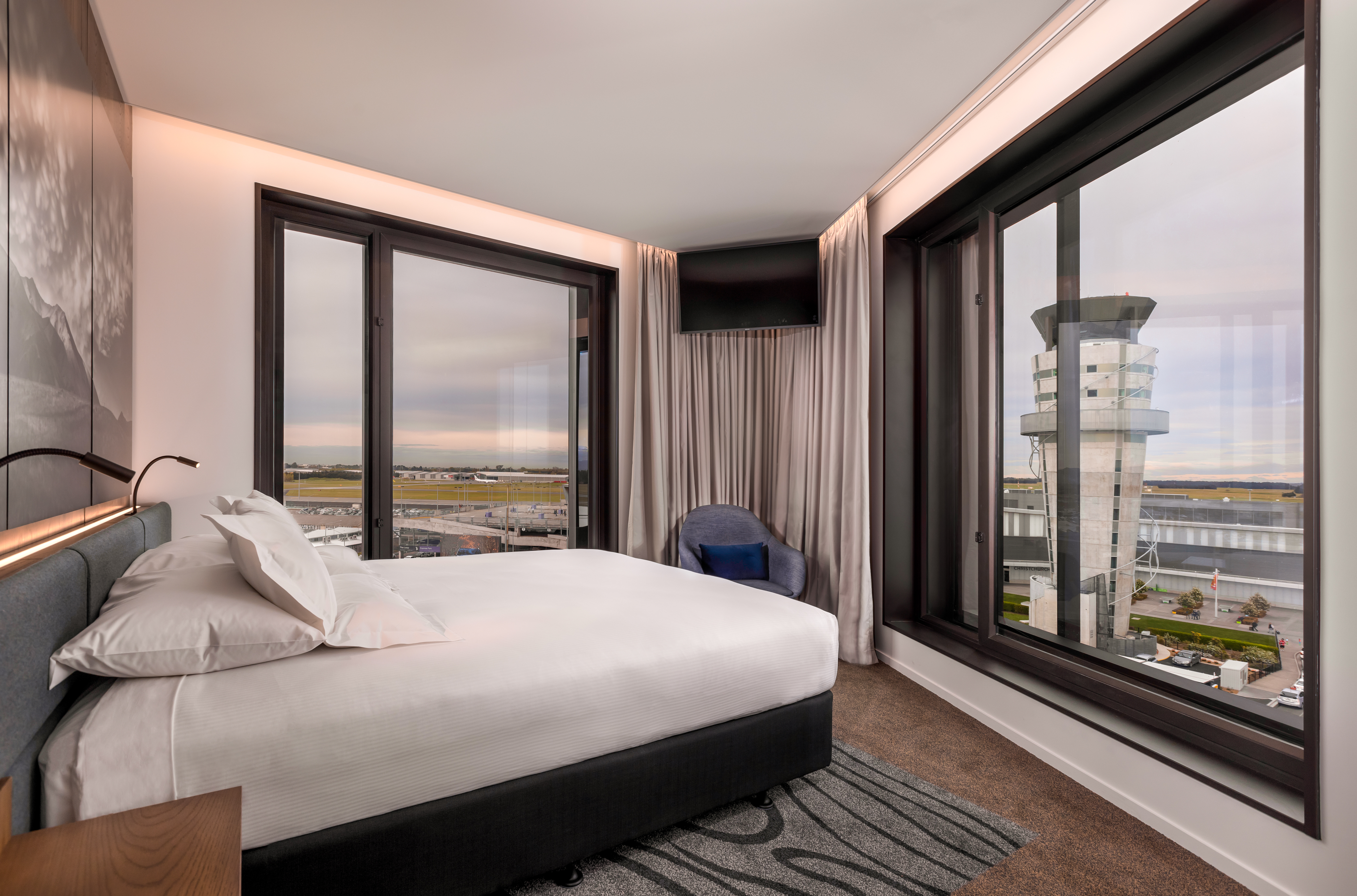 "This is a stunning development and certainly not your average airport hotel. Accor is very proud to have answered the call from international tourists seeking new hotel product at the gateway to New Zealand's South Island," says Gillian Millar, senior vice president operations for Accor New Zealand, Fiji and French Polynesia.
Christchurch has enjoyed its highest visitor expenditure on record, reaching a total of NZD3 billion, for the year ending June 2019, with visitors from Australia and Asia accounting for just over half of the region's international tourism expenditure.
"Increasing tourist numbers and such positive visitor expenditure figures highlight the need for a sophisticated accommodation option at Christchurch airport, and we know that short-stay business travellers, leisure guests and Accor's valued 4.5 million Pacific loyalty members will be impressed with the hotel's features, catering to their transit needs," says Ms Millar.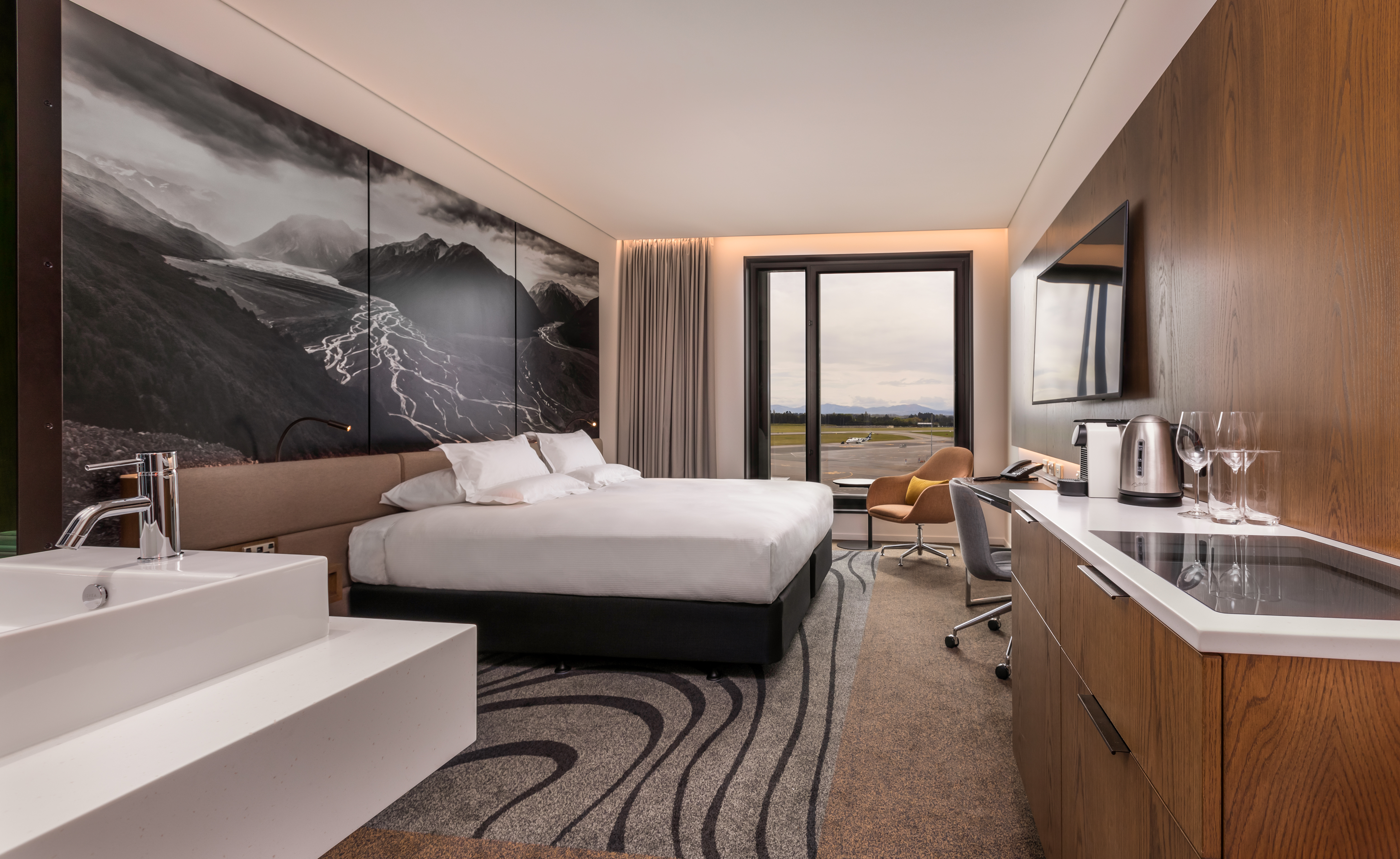 "Accor continues to lead the industry as airport hotel specialists, and we understand the specific needs of transiting guests and the Novotel brand's multi-service offering will allow guests the freedom to thoroughly enjoy their stay," she adds.
The conference and meeting facilities available at the hotel range from the rooftop Tekapo room with views of the Southern Alps accommodating up to 260 guests, to dedicated boardrooms with natural light. All meeting venues are pillar-less and include broadband, wireless internet access, and the latest in-built audio visual systems.
Novotel Christchurch Airport complements Accor's two existing airport hotels in New Zealand - Novotel Auckland Airport and ibis Budget Auckland Airport. Novotel Christchurch Airport is the ninth Novotel branded hotel in New Zealand and joins a global network of over 520 Novotel hotel's in 61 countries.
Another airport hotel to begin construction early in the new year will be the Shanghai Hongqiao Airport Shangri-La. The Shanghai Airport Authority and Shangri-La Group have jointly announced the official signing of a co-operation agreement for the project. Construction of the new property is expected to commence in 2020 and it is targeted to be completed and operational in 2023.
To be located in the north wing of Terminal 2, the property will be developed as a dual brand with Shangri-La Hotel and Traders Hotel elements. With a gross floor area of up to 55,000 square metres, the property is seen as an ideal venue for meetings, incentives conferences and events (MICE), plus it will offer catering space for social functions to locals and travellers alike.