Customers now will be able to choose from three different ticket categories within economy – 'Economy Delight, 'Economy Classic' or 'Economy Light'. All three products will include a three-course meal, drinks and in-flight entertainment, as well as an in-seat USB charger, but have different booking conditions and price points.
The hand baggage only 'Economy Light' will "always offer Virgin Atlantic's lowest fare," according to the carrier, while 'Economy Classic' includes a free checked bag and free seat selection at the time of booking. Both will offer the same onboard experience in a seat with a 31-inch pitch. The 'Economy Delight' product will effectively replace the 'extra legroom' product already on offer and will offer the same benefits as 'Economy Delight' but with an extra 3-inch pitch and the added benefit of priority check-in and boarding. The airline is retrofitting its fleet to provide up to 36 such seats on every flight.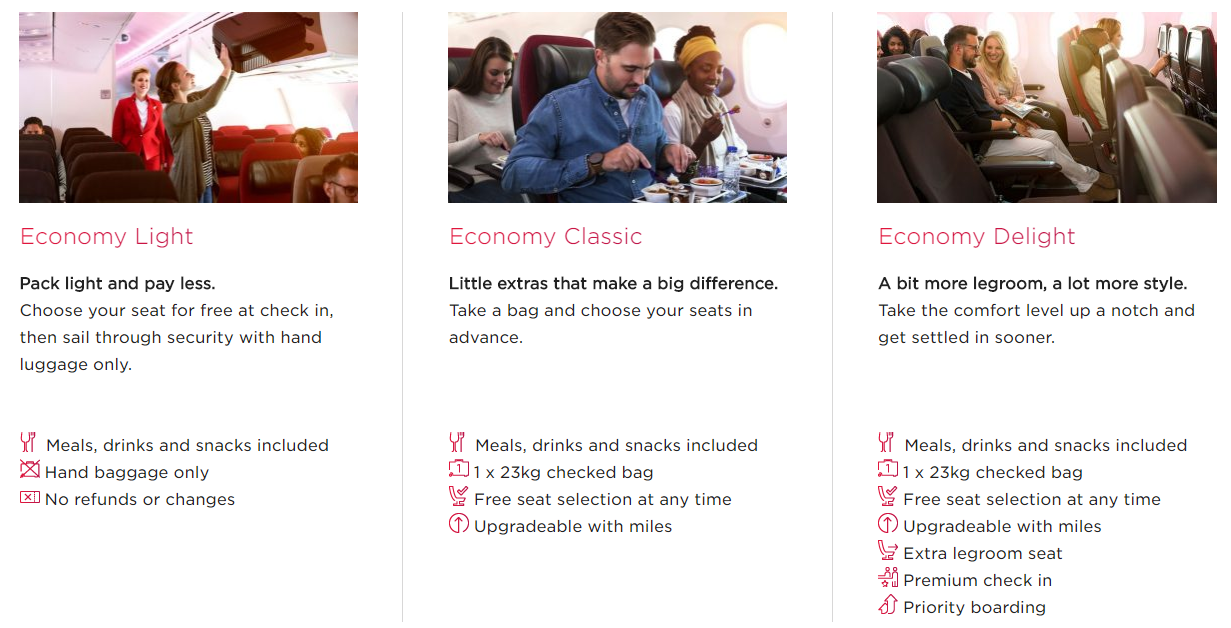 More details on the launch of the new Economy proposition are expected to be revealed in the coming weeks, including the pricing points for each category. To coincide with the changes, Virgin Atlantic will also debut automated bag drop facilities at both London Gatwick and Heathrow airports. Four kiosks will open at Gatwick this summer, followed by a further 18 kiosks at Heathrow from winter 2018.
Virgin Atlantic describes the new structure as the "biggest change" to its economy cabin in over a decade. "We know that one size doesn't fit all, and from spring our customers can afford to be choosy," says Craig Kreeger, chief executive officer, Virgin Atlantic.
Virgin Atlantic's main UK long haul rival British Airways (BA) has already unveiled plans to introduce a new long haul "basic" fare for some of its trans-Atlantic flights from Apr-2018. The airline says the new fare offers "a lower price point and more choice," but will continue to include in-flight meals, in-flight entertainment, carry-on baggage allowance and allocated seating at check-in, with charges applicable for checked bags or pre-flight seat selection.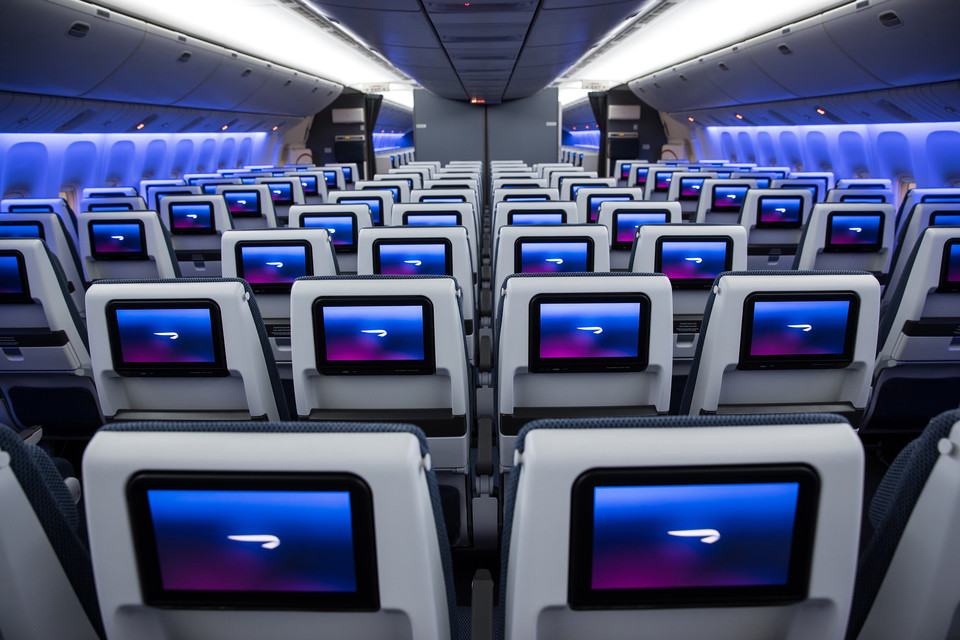 BA is itself making changes to its long haul Economy product and has confirmed now that some of its London Heathrow Boeing 777-200 fleet will be refreshed with a ten-abreast World Traveller economy cabin after its ten London Gatwick based aircraft are reconfigured. The airline revealed plans in late 2016 to convert 25 777s from 9- to 10-abreast seating as part of a densification strategy to better compete with the likes of Norwegian, but until now had not confirmed any plans about the additional aircraft.
The airline confirms its six three-class Boeing 777 aircraft based at Gatwick will be completed by winter 2018, with the three four-class variations finishing by summer 2019. The first routes to enjoy the fully refreshed aircraft will be Punta Cana, Cancun and Kingston, Jamaica from May-2018, before it is gradually rolled out across all of the airline's 22 long-haul routes from Gatwick. Subsequently, BA says, "selected Heathrow-based 777 aircraft to a ten-across layout in World Traveller from next autumn".

The changes will see the three class arrangement switch from 280 to 332 seats, an 18.6% capacity rise. Alongside the World Traveller changes, the World Traveller Plus cabin in the fleet's three class 777s will be doubled from 24 to 52 seats, while the Club World cabin will be reduced from 40 to 32 seats. Meanwhile, the World Traveller cabin in the fleet's four class 777s will see an additional 12 seats added.
Over the last five years the airline's operation at Gatwick has seen 40% more customers travelling with the carrier with numbers increasing from 4.4 million to 6.2 million. This has been facilitated by a network expansion that has seen the number of non-stop destinations served boosted from 48 in 2012 to 74.