That was close to an extra 30,000 entire home rentals, accounting for around AUD3 billion in revenues. And the leader, by a country mile? Airbnb. The sharing community app-based rentals company accounted for 83% of the listings, almost all of those exclusively.
CHART - Airbnb dominates the holiday rental market in Australia holding more than eight in ten properties, most of them on an exclusive basis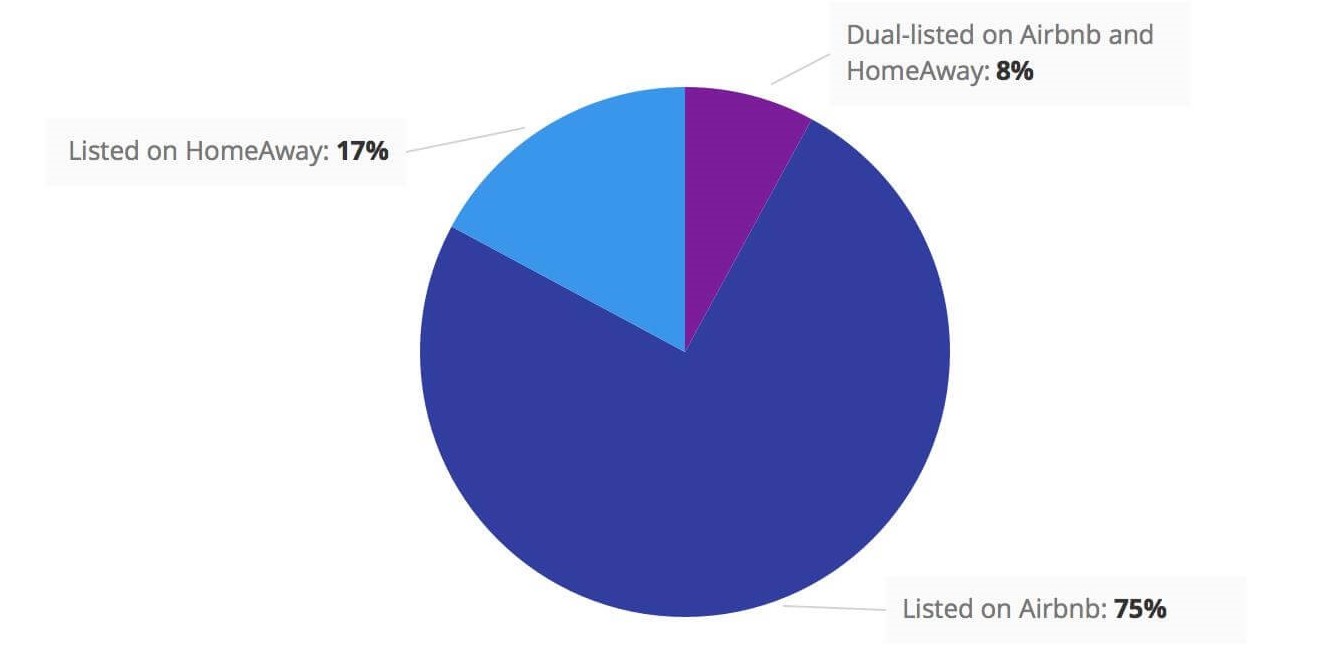 Source: AirDNA
Six years ago, HomeAway bought the Australian holiday rental platform, Stayz, but the combination has only managed to achieve a 17% market share in the sector, with another 8% dual listed on Airbnb as well.
Overall, the vast majority of shortstay rentals through these channels was by domestic holiday makers – and mostly, predictably, they were in the major cities. But rural towns "such as Ballarat, Mount Alexander, Albury, Broome, Bathurst, and Bendigo" were also popular, with 290,000 unique night stays, of which a little over 10% were 3,200 international visitors, according to AirDNA.
"Australia's holiday rental industry relies heavily on domestic tourist," says AirDNA's Caitlyn Milton; the "spikes in domestic guests coincide with public schools' term 1, term 2, term 3, and term 4 holidays." And they were mostly concentrated in Hobart, Cairns, Airlie Beach, Perth and Canberra in 2018. Ms Milton says Australia's top emerging holiday rental market is Hobart.
The domestic feature is heavily illustrated by the range of pricing and levels of supply, as well as by the times when private owners wished to capitalise on the higher level of holiday demand. According to AirDNA, "supply fluctuated 80% from the lowest month (May) to the highest month (December), as many part-time hosts activated their listings" in order to generate the best returns.
TABLE - There is a significant difference in supply, demand and yields between the strongest ans weakest months for domestic rentals in Australia

Source: AirDNA