The period of high profitability is unlikely to continue as oil prices, currently in the mid-USD60s/barrel for Brent Crude, creep up and as business and consumer confidence – at least, outside the US – slips rapidly.
The IMF recently issued a warning that the global economy is weakening "faster than expected" and downgraded GDP growth forecasts for 2019, and the European Central Bank has "substantially" revised downwards its economic growth projections for 2019, implying a slackening of demand in markets which have become increasingly price sensitive.
At the same time, the entire aviation system is undergoing a technology-led upheaval of volcanic proportions, challenging conventional norms and demanding new solutions to new problems (and opportunities).
Airline management's role is to prepare for and manage the airline prudently through good times and bad; in a downturn this means minimising the impact on profitability while remaining competitive.
The CAPA Asia Aviation & Corporate Travel Summit attempted to tap into the latest industry issues and developments, challenging leaders of the industry to reflect on what is needed to drive the industry forward.
This event, hosted at the Capella Singapore, ranked as one of best hotel experiences in Singapore, brought together hundreds of aviation and travel executives from airlines, airports and suppliers to explore relevant issues, as well as the commercial and operational pillars underpinning strategic decision making at international carriers.
Here's some further insights from the event:
Environment, technology, new aircraft and regulations the gamechangers for 2020s
CAPA - Centre for Aviation chairman emeritus Peter Harbison said he believes the decade of the 2020s is going to produce four "gamechangers" which will have a "really fundamental impact on the aviation industry". According to Mr Harbison, these are: environmental headwinds; distribution and technology change, including how "data is changing the aviation world"; new aircraft revolutionising route planning, including the introduction of new narrowbody long haul aircraft; and changes in the way airlines partner and adjustment to foreign ownership regulation.
Standard Chartered: Airlines have created good value for their loyalty miles
Standard Chartered Bank global head alliances Alice Goh said airlines have "created such good value" for their loyalty miles that people "continue to chase them" even if they "probably aren't flying to get them". Ms Goh noted that loyalty partners lose control of the miles "once they get out of the gate" and better communication and coordination with partner airlines about customer's redemption habits is desirable.
PwC: 'Back to basics' one of the key to LCC success
PwC aviation business services chief consultant Johnny Lau said one of the keys to success in the LCC sector is to "go to the basics", including keeping costs as low as possible via scale and providing service to untapped markets. When LCCs come to long haul operations, they are "trying to invent something that is very different from what you've been doing" he said. The chance of success for new route pairs will be "not high" according to Mr Lau, who added he believes a good business model it yet to be developed to make long haul for LCCs less risky.
[perfectpullquote align="left" bordertop="false" cite="" link="" color="" class="" size=""]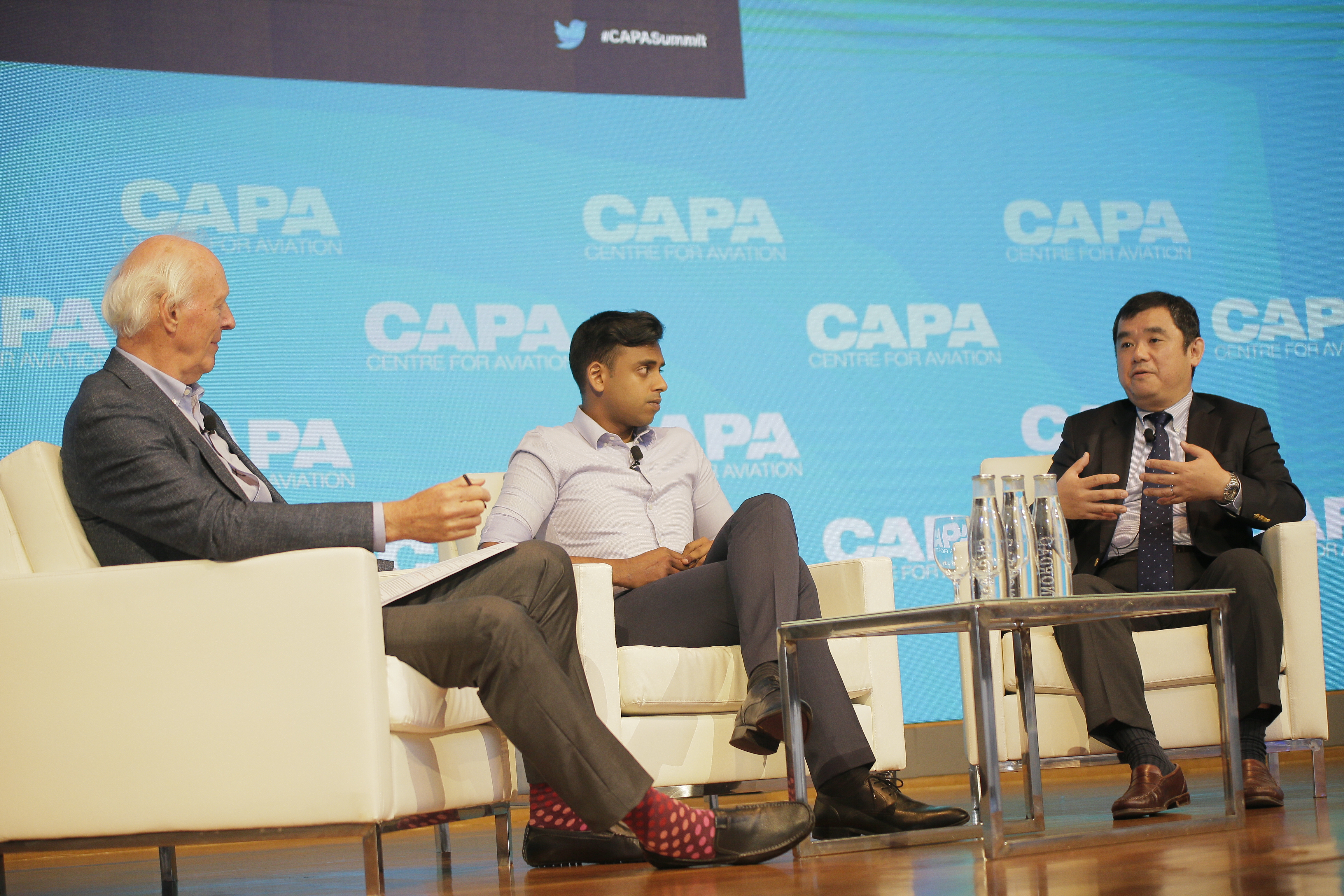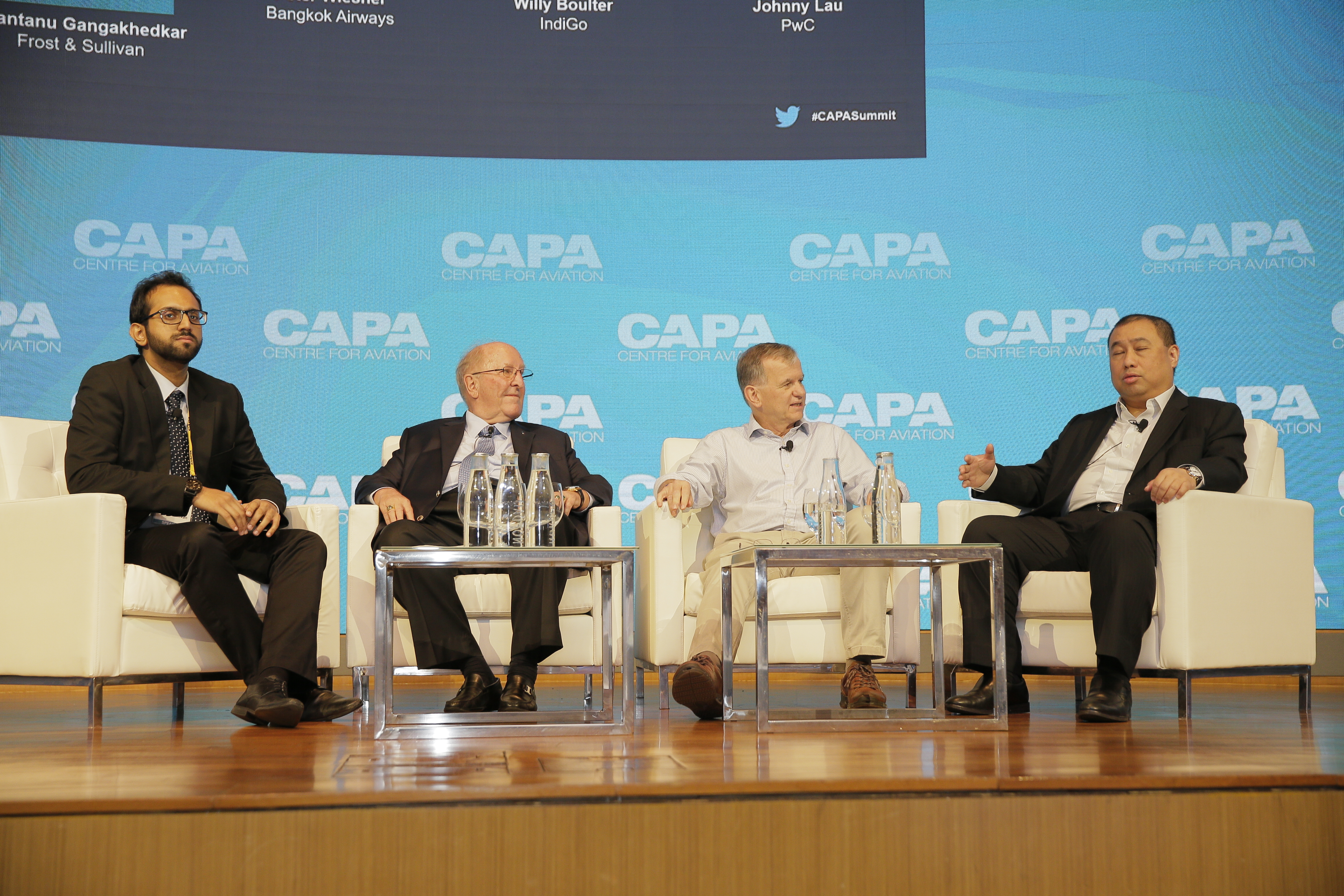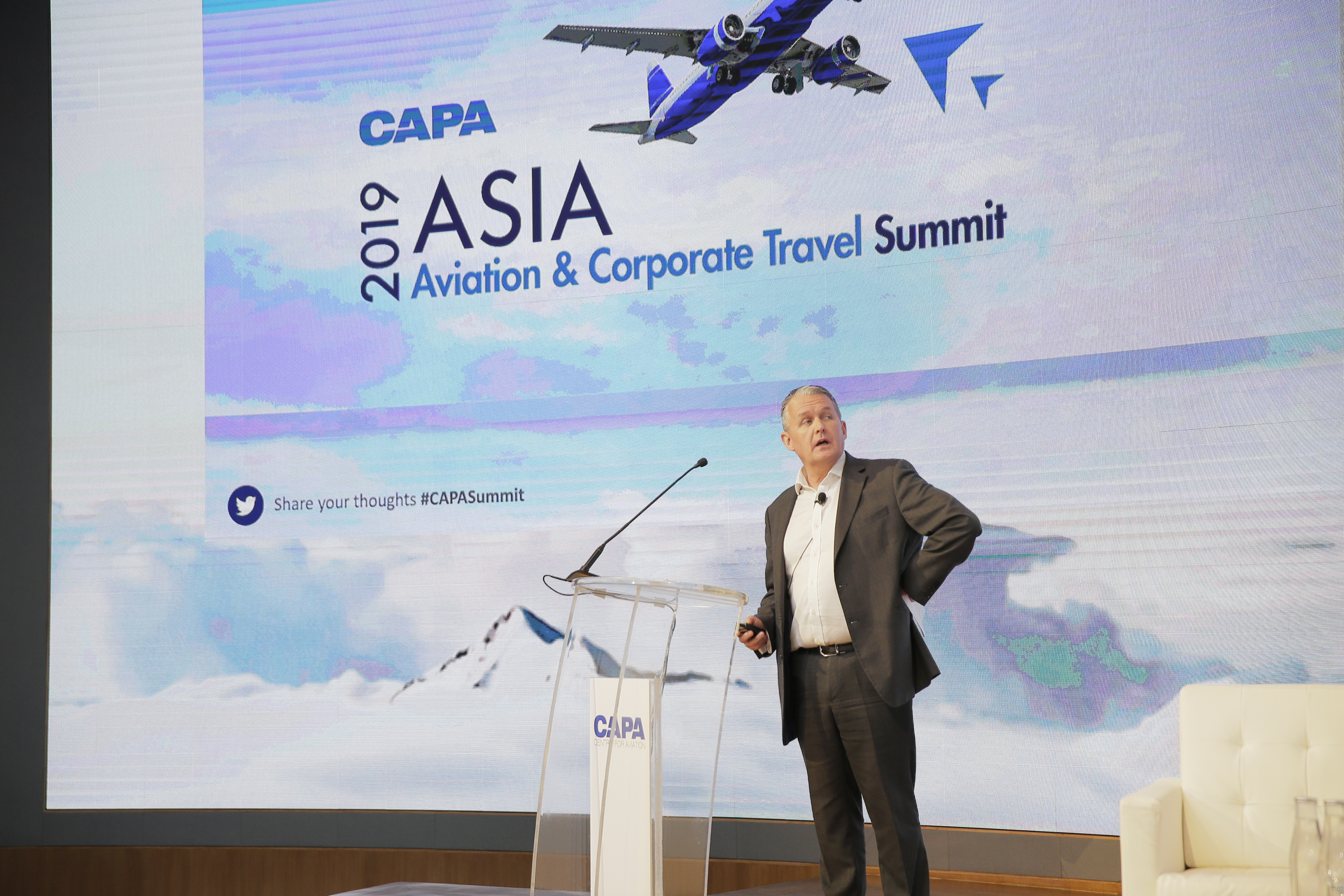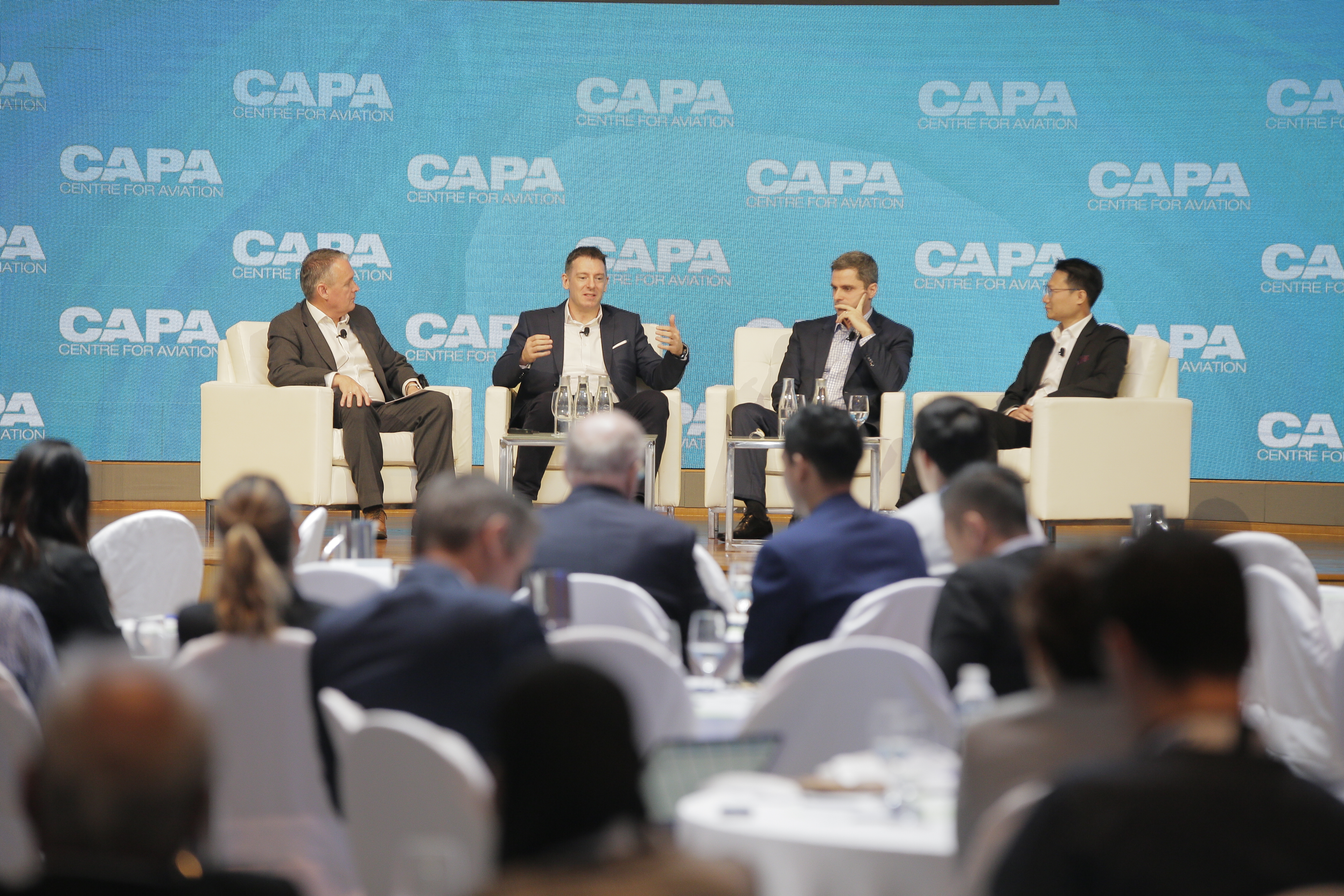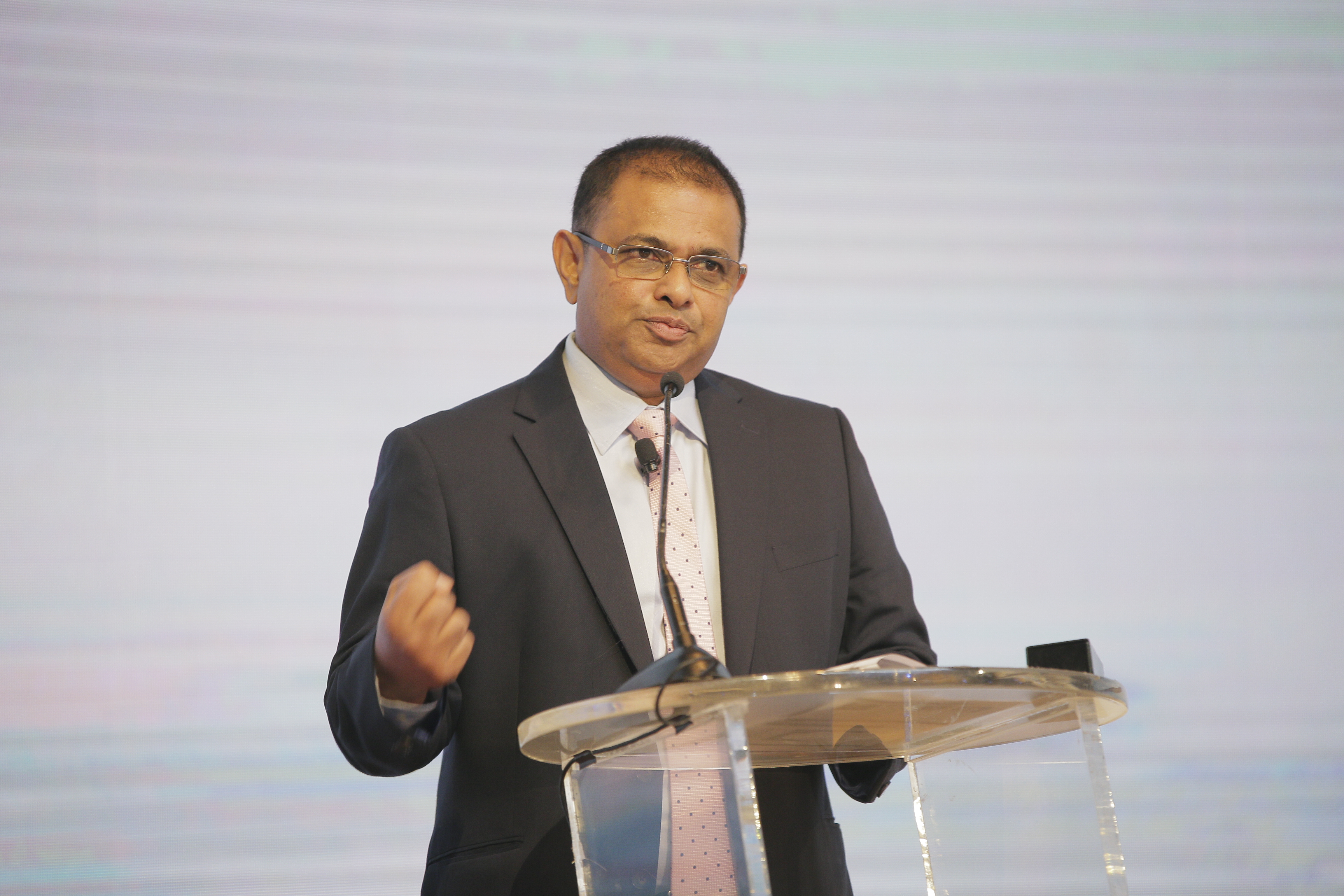 [/perfectpullquote]
Loyalty programme data can help airlines to make better network and revenue decisions
Aimia CEO said a key question for airlines it how to take the data generated from loyalty programmes and use it to make better commercial decisions. Airlines are confronted with using this data to make better network planning and revenue management decisions. Mr Rabe said that no matter where a frequent flyer programme is sitting organisationally for an airline, it is key to ensure the data can flow to where it is needed.
UAM 'not just a technology for the rich', offers lower costs than road transport
NEO Aeronautics avionics and communications specialist Charles Aravinda said Urban Air Mobility (UAM) is not just a technology for the rich. According to Mr Aravinda, as the technology continues to mature, eVTOL craft will become more cost efficient than road transport in and around urban areas. He acknowledged the idea of UAM adoption "will still take a while" but as the technology becomes more practical and more optimal solutions are introduced, the concept will gain wider acceptance.
Skyscanner: Real expertise needed to maximise potential of big data
Skyscanner VP commercial Hugh Aitken said airlines require "real deep data science" capabilities to do things with the data being provided. He noted that there is a reticence across the travel industry to work together with each other and "put aside maybe some of our own interests and work together in the traveller interest".
Retailing has shifted to putting relationships 'right at the heart' of the offering
Caravelo chief commercial officer Jonathan Newman said there has been a shift in retailing away from a product focus to putting relationships "right at the heart" of the offering. Mr Newman said: "Everything we consume is becoming about the relationship", and successful retailers are reinventing themselves by focusing on the customer relationship first and foremost. He added that in order for airlines to become real retailers the shift will not be around the products being sold but around developing "real relationships".
Data diversity, organisational structures and diverse technology hindering airline data use
Google industry manager travel - Asia Pacific Axel Bader said there are three main challenges travel companies face to become "data driven". First, the "multiplicity and diversity" of the data that needs to be managed. Mr Bader noted that airline data is collected from multiple sources and the unique challenge is that there is no main identifier for this data. As a result, most of the time invested is spent in data cleansing. Second, the way organisations are structured and how they allocate resources to manage their data are an impediment to data deployment. According to Mr Bader, there is usually a structural component in airline that means that data science teams don't sit in the organisation in a streamlined way. Without deep integration into the company, the data is not going to go to the places it is required. Third, how to make multiple technologies involved in the data collection work together. It is "not about the technology itself", it is about getting these different technologies to work together.
APEX to focus on personalisation, moving towards an 'experience airfare' sale proposition
APEX chief executive officer Joe Leader said the organisation has been instructed by its board to focus on personalisation. This has created a number of changes in the way that APEX has been thinking, moving from traditional airline fare buckets and into "experience airfare". Dr Leader said ticket purchases are start of revenue for airlines, and the industry is moving into integrated partnerships that "do drive revenue".
ASEAN Open Skies 'a bit slow in coming' and state designation of open points is a flaw
Malaysian Aviation Commission director - aviation development Germal Singh Khera said ASEAN Open Skies has been "a bit slow in coming", however in the last two years, there has been better forward momentum with more states signing up to the protocols. The original agreement was an "ambitious" attempt to replicate the open airspace rules of the EU, but there has been reluctance on the part of some ASEAN states to sign up to the protocols. In the last two years, there has been forward movement with more states signing up to these protocols said Mr Khera. He added that a flaw in the ASEAN Open Skies has been that states can designate the number of open points within their countries which has "put a bit of a damper on ASEAN open skies in a way".
LOOK OUT...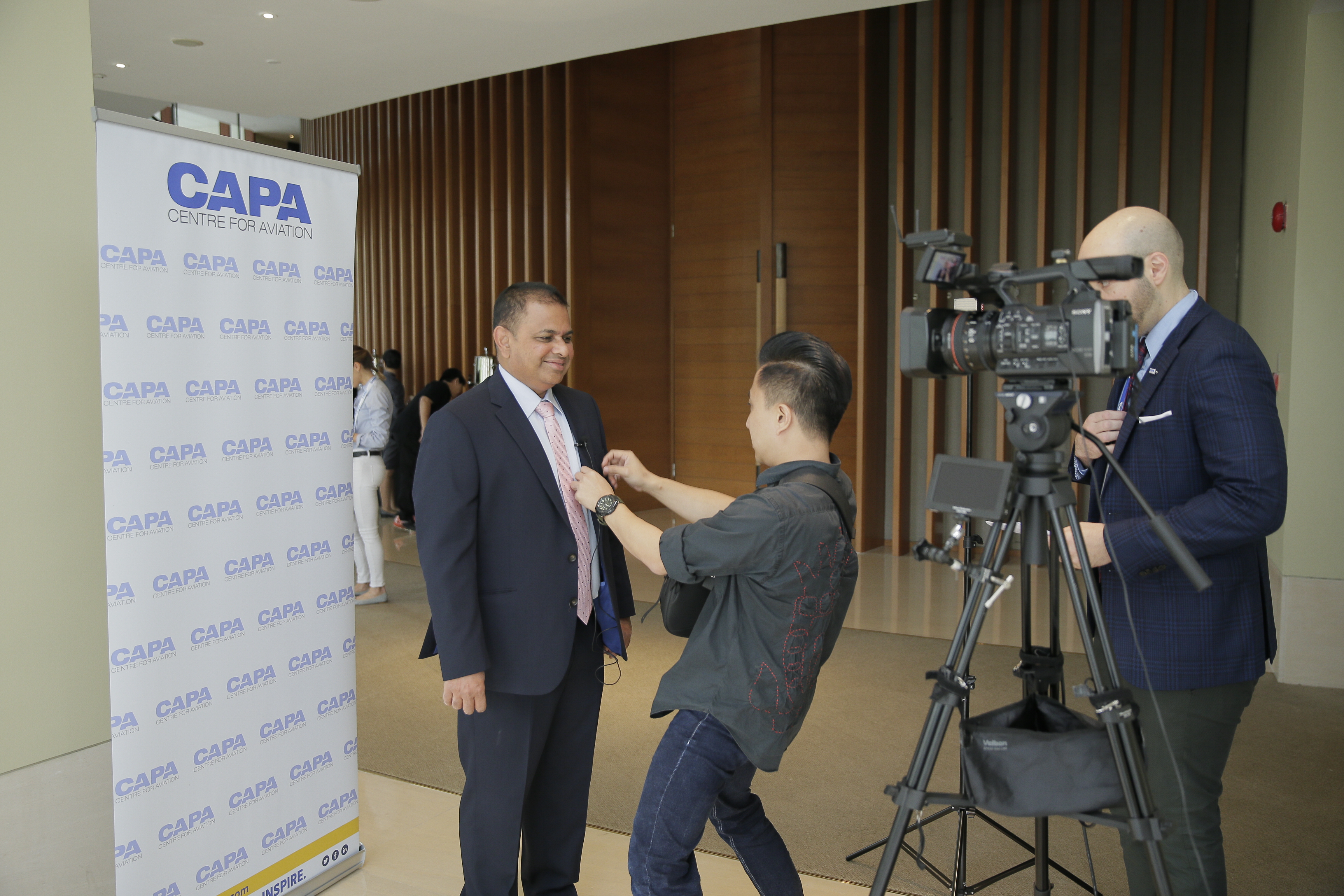 Exclusive executive interviews from Singapore will be published on CAPA TV in the coming weeks, as well as full coverage of the agenda sessions.
VietJet Air: Vietnam's tourism market is 'booming' for both inbound and outbound
VietJet Air member of the board of management Cuong Chu said Vietnam's tourism market is "booming" with both inbound and outbound travel growing about 20% p/a and "domestic travel booming" as well. Mr Chu noted ground travel infrastructure in the country is "very poor", which means that air travel is still the best way to travel north-south in Vietnam. He noted VietJet Air has around a 46% domestic market share. He added that the Vietnamese Government is undertaking a "huge investment" to upgrade existing airports, as well as developing new facilities. More airport capacity will be coming in the next five years, which will support the development of the local air travel sector.
Asia Pacific carriers face a 'structural issue' in flying to Europe
IndiGo chief commercial officer Willy Boulter said there is a "structural issue" with Asian carriers, as while there are "innumerate" ways of flying between Europe and Asia, they are "mainly through the Middle East". As a result, it is "hard for Asian airlines to make money flying that way", with yields driven down by fare competition from airlines in the Middle East. However, in both the Asia and European markets there is a "nonstop premium" for direct routes so "it will be interesting" to see what long haul narrowbody aircraft like the A321XLR can "extract in terms of that nonstop premium".
Lack of cooperation on data meaning a massive opportunity is being lost
CAPA - Centre for Aviation chairman emeritus Peter Harbison said airports have access to "lots of data about passengers", but airports have historically been protected and have not wanted to share their data with others. According to Mr Harbison, this lack of cooperation means they are "losing a massive opportunity" to disrupt the market before others do.
North Asian geopolitics makes it difficult for regulators to talk
Taoyuan International Airport Corporation director Yuanhung Ting said geopolitics in North Asia is "quite complicated" and the relationships between states is "sometimes good, sometimes bad" making it difficult for regulators to talk to each other. He suggested that a platform for air navigation service providers and airspace managers be established, allowing them to sit down together to talk about how to manage traffic in a more efficient way.
[perfectpullquote align="full" cite="" link="" color="" class="" size=""]MORE INSIGHTS…
CAPA – Centre for Aviation members were able to see live updates from the CAPA Asian Aviation & Corporate Travel Summit and have access to over 100 briefs from the event. Find out more about how a CAPA membership provides a front row seat to global aviation news, analysis and data as it happens, with access to a comprehensive suite of tools that can be customised to your needs.[/perfectpullquote]