GetGoing makes business travel hands-on for everyone in the company, from decision makers to office admins and travellers, with the platform providing a simplified business travel solution to manage business travel in one place: booking, policy automation, reporting, traveller safety, and expert support.
With the launch of GetGoing, BCD Travel now offers "the fast-growing small and midsize market a self-service solution backed up by a team of travel experts," says David Mitchell, president of the BCD Travel Mid-Market division and executive lead of GetGoing in the US market.
"Furthermore, the pricing is fair and transparent: no implementation fees or hidden costs. Clients can pick one of our flexible pricing plans that works best for them and change it directly on the platform as their business travel needs evolve," he adds.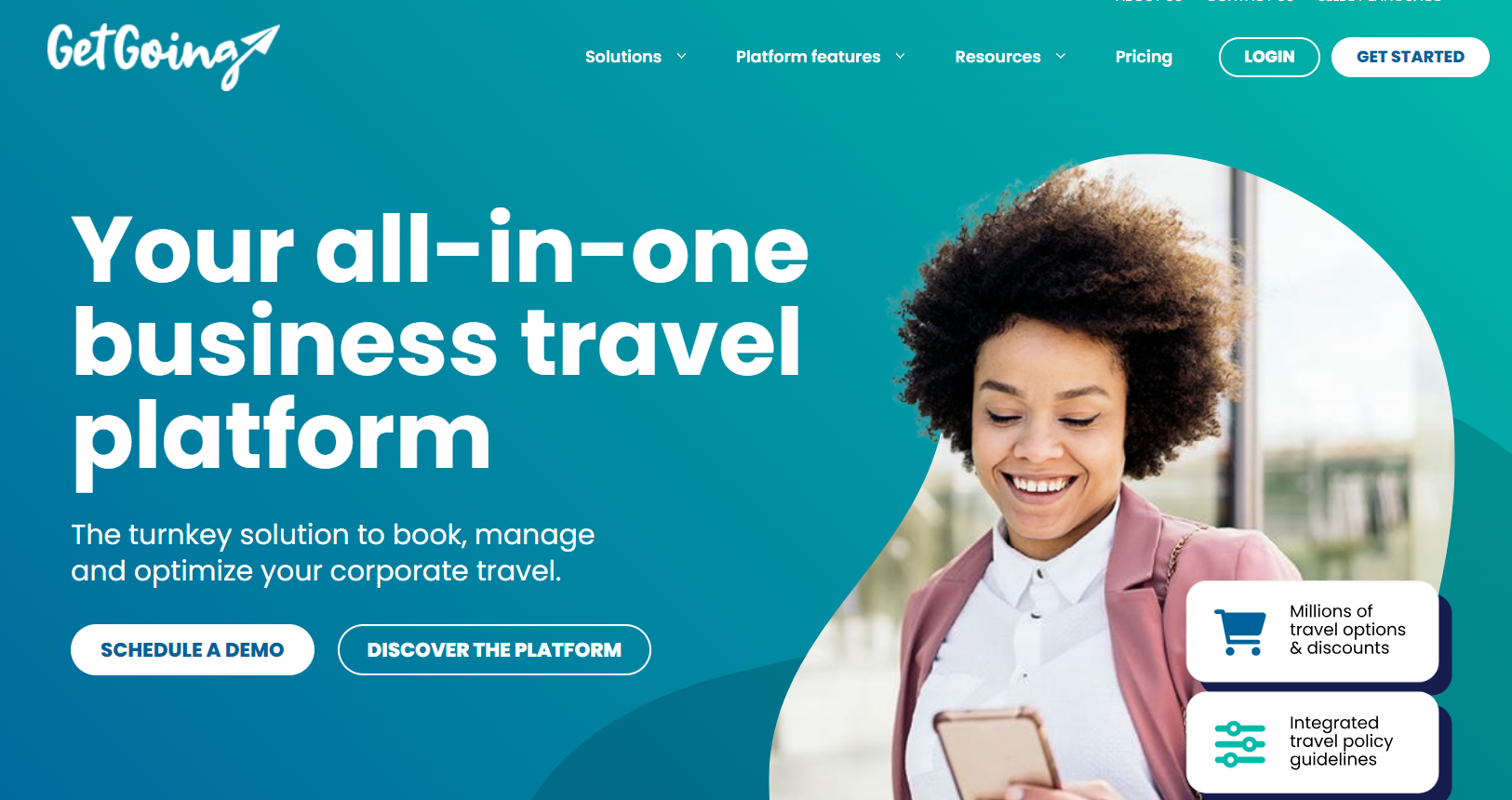 BCD Travel says that GetGoing offers the user the ability to have travel programmes "up and running within a matter of minutes" with travellers able to book and manage trips from any device at any time, without any software installation.
The platform leverages BCD Travel's buying power to secure low prices for users, with its content and partnerships with suppliers offering clients a wide range of discount offers creating significant savings opportunities. GetGoing also saves clients time and money with its unused ticket tracking software which identifies residual values to be used for future bookings, according to BCD Travel.
GetGoing's platform also enables companies to set up and automate travel policies, including flight, hotel, rental car and rail settings and automated pre-trip approval flows, so all bookings are automatically made within company policy.
The built-in reporting solution also offers a dashboard with travel data highlights and key metrics. It includes detailed reports with real-time data by traveller, date, location and more. This, according to BCD Travel, enables companies to "empower their team, save time and find new ways to save on their travel costs and make the most of their travel budget".
To help companies fulfil their duty of care and give their travellers peace of mind, the platform also has an integrated safety and security solution. It includes the latest travel risks and restrictions, a live traveller tracking map and GoSafe, an AI-powered flight sorting feature that prioritises safer options like direct flights or flights with connections in lower-risk countries. Automated trip-approval flows help monitor all traveller bookings and prevent employees from traveling to high-risk destinations.
The digital channel also has the human touch, when required. When support is needed, the helping hand of "highly trained experts" is just a call or click away, says BCD Travel. From travel and booking assistance to budget advice and 24/7 emergency support, the expert team is there to help travellers "continue to their destination or get them back home safely to family and friends," it says.