---
Summary:
The aviation industry is increasingly looking to biometric technologies to deliver enhanced efficiencies, better customer service and increased security with minimal intrusion on the travelling public;
Numerous trials are currently taking place to support a wider move to develop a Biometric Entry-Exit Program of Record by the US Customs and Border Protection (CBP) agency;
Orlando International Airport will become the first US airport to fully deploy the US CBP biometric entry and exit program after USD4 million investment;
Latest monthly traffic data sees Orlando International Airport grow to become largest airport in the state of Florida and ranked 11th in the country and 39th in the world.
---
We have already seen fingerprints being used to confirm passenger identities at entry and exit points across the United States of America (USA), while numerous trials are currently taking place to support a wider move to develop a Biometric Entry-Exit Program of Record by the US Customs and Border Protection (CBP) agency.
In June 2016, CBP launched its first facial biometric demonstration at Hartfield-Jackson Atlanta International Airport for biometric exit and among others JetBlue is testing a facial recognition program in Boston, Delta is testing a fingerprint-based program at Ronald Reagan Washington National Airport and Lufthansa has expanded a facial recognition program to more US airports after a trial run in Los Angeles.
At Orlando International Airport an at gate biometric boarding trial has already influenced the Greater Orlando Aviation Authority (GOAA) to approve USD4 million in funding to integrate a new passenger processing system that will use facial recognition technology to facilitate the arrival and departure of all international travellers. As such the Florida gateway becomes the first US airport to fully deploy the US CBP biometric entry and exit program.
The 90-day trial with British Airways on its flight to London Gatwick incorporated a special solution developed by global air transport IT provider SITA that used automated departure gates that integrated with the US CBP and the airline's own IT systems to allow the necessary CBP security checks to be merged with the normal boarding procedures.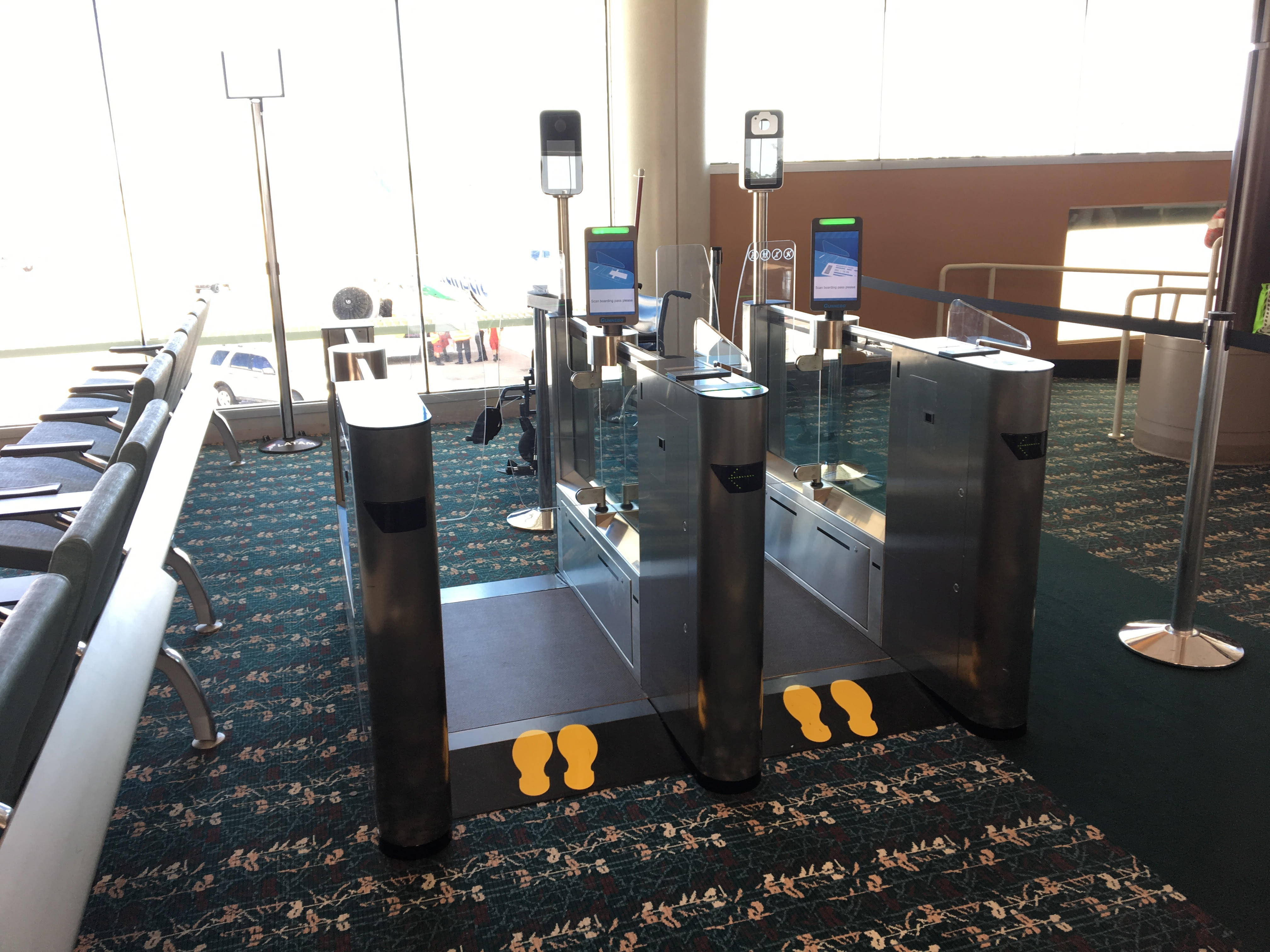 During the tests passengers no longer needed to show or scan their boarding passes or passport and were simply required to look into a camera and if authorised the gates would open within seconds. According to GOAA this has seen the boarding time for the Boeing 777 serving the route to fall to less than 15 minutes, delivering efficiency and security benefits to all parties involved. Testing on the system for arriving passengers proved "equally efficient at reducing processing delays," says the airport operator.
Whether the pun was intended, but Todd Owen, executive assistant commissioner for the Office of Field Operations at the US CBP, was accurate when he described this key development. "Together, CBP and GOAA are going to change the face of travel making it more secure and efficient." GOAA will now deploy the system across the 30 gates that have international departures and at the CBP checkpoints located in the airport's two Federal Inspection Stations.
So how does it work? Well, its functionality is fairly straightforward. The program simply uses a camera at departure gates to match passengers with prior data collected by CBP, such as passport and visa photos. This data is all stored in a virtual private cloud. The software then simply verifies if the two images match and if so allows the passenger to board.
For arrivals in Orlando, CBP takes photos at CBP inspection booths and matches them against photos of arriving passengers stored in government databases and sourced from airlines and departure airports. CBP uses airline manifest data to retrieve this material including passports and visas, to build a photo gallery of travellers who are expected to arrive in the country.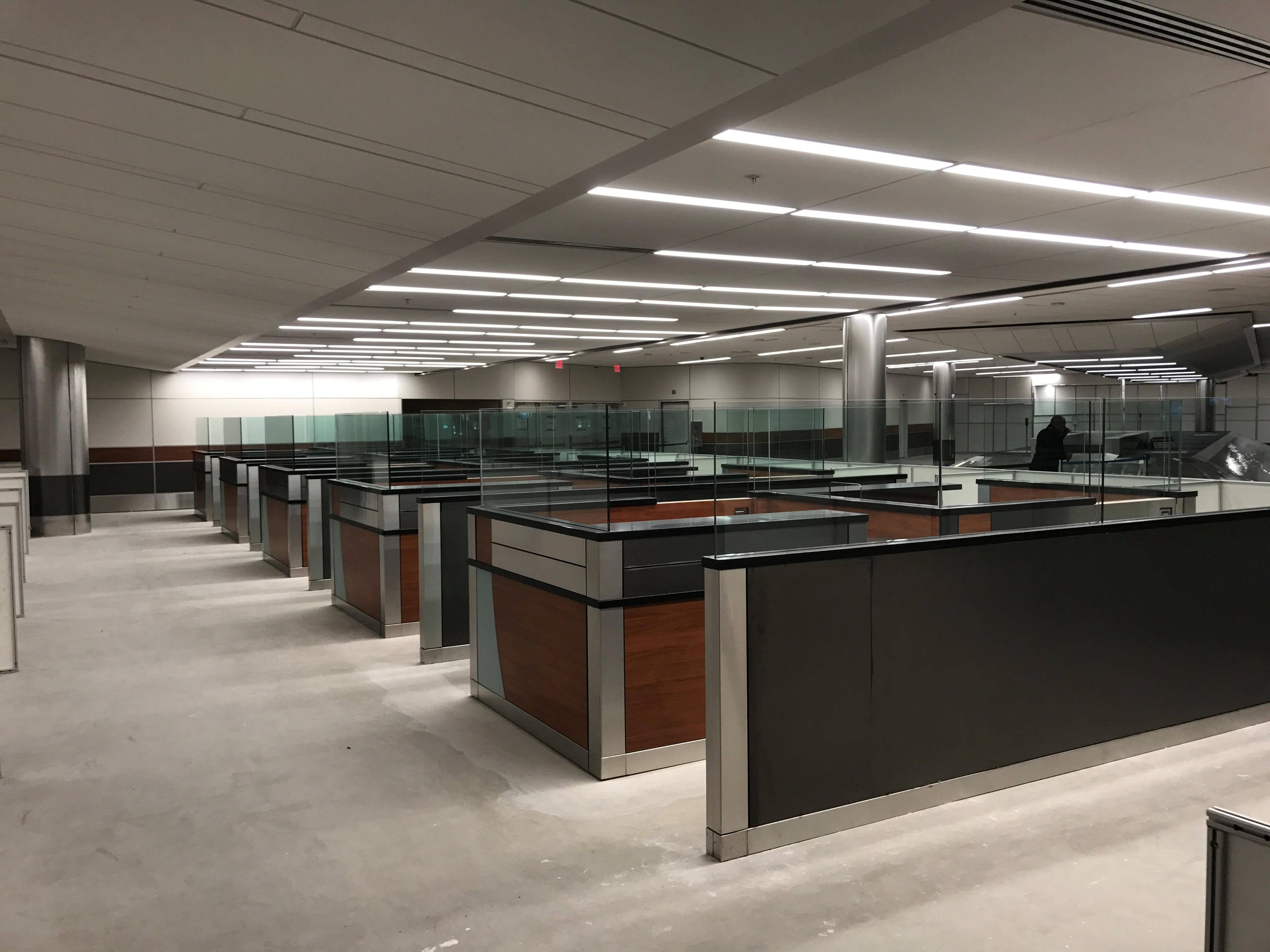 Like the departures, CBP captures a photograph of the traveller and matches it to a photograph in the pre-assembled gallery. After verification travellers are then guided to a CBP Officer for a short inspection to establish the purpose and intent of travel and either allowed to proceed to baggage claim or referred for secondary inspection.
The system will remove the need for passengers to continually present identity documentation at multiple stops along the airport arrival or departure journey. Speaking to The Blue Swan Daily following the announcement, Phil Brown, CEO, GOAA said: "With a faster and more secure clearance process, airlines, airports, and travellers will benefit from shorter processing times and standardised arrival procedures."
"Our plan is to acquire sufficient gates to accommodate our international departures and are working with SITA on the final design. We are expecting to get them all in place by the end of this year and are taking inventories from our international partners to study passenger flows and whether then need two or perhaps three lanes for the boarding process. But, we don't have to make any modifications to the gate areas to accommodate them and can move them between gates if necessary," he added.
Latest Airport's Council International (ACI) data for Feb-2018 shows that Orlando International Airport is now the largest airport in the state of Florida ranked by passenger traffic, moving up from number two; number 11 in the country, moving up from number 13; and number 39 in the world, moving up from number 41. It is also currently the third fastest growing airport in the US.
Orlando International's overall traffic was up 8.4% year-on-year during the month with international traffic rising 13.6% and domestic volumes up 7.7%. On a rolling-12 month basis, annual passenger traffic now exceeds 45 million at Orlando International Airport, up 7.28% on the record levels recorded last year.
CHART - Orlando International Airport has seen stable annual growth rates since 2015, although last years healthy +6.4% growth was down on the +8.0% levels recorded in the two previous years and currently being seen in 2018
Source: CAPA - Centre for Aviation and OAG