Businesses which consistently pump out high levels of greenhouse gases are falling under growing state and public scrutiny after the pivotal Paris Agreement implementation. For example in the UK, companies listed on the London Stock Exchange have been required to declare their carbon emissions to the government.
Carbon emissions do not have just an effect on the environment, but the new introduction of a formal corporate notion of ESG (Environmental, Social and Governance) has a significant effect on investment and corporate financing. Investors are increasingly applying these non-financial factors as part of their analysis process to identify material risk and growth opportunities.
ESG metrics are not commonly part of mandatory financial reporting, although companies are increasingly making disclosures in their annual report or in a standalone sustainability report. Numerous institutions, such as the Sustainability Accounting Standards Board (SASB), the Global Reporting Initiative (GRI), and the Task Force on Climate-related Financial Disclosures (TCFD) are working to form standards and define materiality to facilitate incorporation of these factors into the investment process.
Hence, for attracting investments, airlines around the world have to pay more attention to sustainable aviation fuel (SAF):
SAF - In our corporate travel industry, carbon dioxide emissions from flights are by far the biggest carbon culprit. For instance a one-way flight on the trunk air route in China between Beijing and Shanghai generates an estimated 223 kg of carbon dioxide per traveller in economy seating. To meet tightening government legislation and to retain business, airlines are responding with lower carbon fuels. As an alternative technology, sustainable aviation fuel (SAF) plays an important role in tackling climate change. Compared to traditional jet fuel, SAF can reduce life cycle greenhouse gas emissions by up to 80%. Unlike fossil fuel, SAF can be produced more sustainably, and there is little difference in terms of performance between fossil-based fuels and SAF.
SAF development – One of the innovative leaders in this arena is Fulcrum BioEnergy Inc., which is a US-based sustainable aviation fuel developer, and world pioneer in the development and commercialisation of converting municipal solid waste into sustainable aviation fuel. Fulcrum is diverting large volumes of waste from local landfills and reducing greenhouse gas emissions by more than 100% on a lifecycle basis. When their new plant "Sierra" begins operations later in 2021 it will be able to convert 175,000 tonnes of waste into more than 11 million gallons of fuel each year. This is an unprecedented plant in human history to convert garbage to jet fuel which has zero carbon score. Each gallon consumed removes carbon from the atmosphere.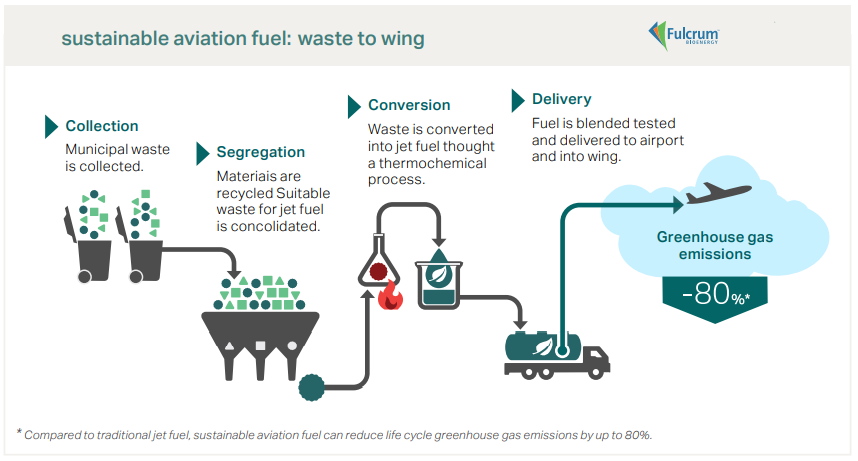 In the subsequent edition of the Bow-Tie Briefing, we will continue to reveal more on the latest actions from our corporate travel industry reacting to the IEA roadmap to net-zero by 2050, please stay tuned. 😊
Bow-Tie Briefing shares the views of Benson Tang, a corporate travel thought leader and executive director of the CTC –Corporate Travel Community. Benson's remarkable career in travel started more than 25 years ago and his extensive knowledge of the corporate travel sector has made him a sought-after speaker and lecturer.