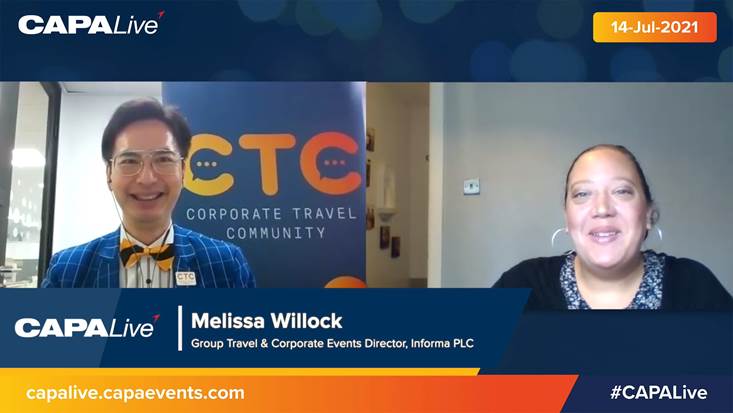 Benson: A lot of revolutionary technology is being levied in our travel industry nowadays, such as artificial intelligence, chat box, blockchain…etc. How do you think they will impact us?
Melissa: My view is there will be a balance. Chat box for example, for general and simple questions, can be an alternative to provide solutions. But for urgent and complex issues, I would rather talk to a person who can deliver instant suggestions. If you look at certain scenarios within blockchain, for instance the automated process of passing through the immigration of a country by showing a passport. Many countries now provide an automatic e-Channel where there is no immigration officer to physically check your passport. Passengers can simply scan the passport in a self-service kiosk to fulfil immigration requirements. However, should there be an issue, there are always human immigration officers for back up support. AI and chat box are always great additions, but we still need the human touch. There is always a human backup element behind the scenes so there is a balance. Travel is so personal. It is about connecting people. There are some places where humans can never be replaced by automation.
Benson: Well, Melissa, you've been working in the corporate travel industry for a long time. What is your frank view of the future of corporate travel?
Melissa: A very difficult question. I think it will be a slow restart. I really hoped that travel would be further along the line by now than we currently are. I don't see we will get back to normal at earliest by mid-year 2022. But I think there is a lot that we can do in the interim period to make sure we are as ready as we possibly can be. Revamping our travel programme to a further optimum level and continue to look after the well-being of our business travellers are some of the things that we as a travel manager should do right now. The business travellers now obviously have a higher level of anxiety. How should we deal with them? How can we ensure our travel supplier partners are providing the best support to them? The return of business travel will be slower than we originally thought, but there are definitely things that we can do as an industry to get ourselves ready.
Benson: On top of transient business trips, you are also responsible for MICE and events, any comments in these areas?
Melissa: The general perception in the market is that we've been dealt a big blow. Doing events in a digital way is the trend in the market. But in my opinion, there is no better way to educate yourself than to attend a conference exposition or seminar in person. No doubt digital and virtual elements do help us during this pandemic, but this cannot beat the face-to-face experience. The future of meetings will be a good mix of digital and physical, and when the physical element comes back, travel is the prerequisite, and hence, travel will come back.
Million thanks for our industry guru Melissa to share her view in this Tête-à-tête. Another interesting topic will be in our next edition, so please stay tuned! 😊
Bow-Tie Briefing shares the views of Benson Tang, a corporate travel thought leader and executive director of the CTC –Corporate Travel Community. Benson's remarkable career in travel started more than 25 years ago and his extensive knowledge of the corporate travel sector has made him a sought-after speaker and lecturer.