The publication, 'State of the Nation 2019: How big is the opportunity for hotel bookings in Brazil?', highlights that international arrivals rose 5% to seven million last year, and while this is just a tiny amount compared with the 228 million domestic trips, it represents a lucrative opportunity for properties in key business and tourist markets across the country.
The report's findings are based on data from Euromonitor International, and are believed to be the result of the Brazilian Government's introduction of e-visas in Nov-2017 which digitised and fast-tracked the visa process for any tourist arriving from Canada, the USA, Australia and Japan.
"In spite of the recent political situation in Brazil, travellers the world over are clearly beginning to see the country as an exotic destination they need to discover and this presents incredible opportunity for local hotel businesses," says André Góis, regional manager - Brazil & Portugal at SiteMinder.
While Europe currently constitutes half of Brazil's top 10 international source markets, the report says it is important for hoteliers to be more sensitive to the needs of travellers from Canada, USA, Australia and Japan whom will become increasingly important for hotels given the lowered barriers to entry from those countries."
Brazil remains Latin America's most important economy and the second most popular destination in the region, after Mexico. Solo travellers and families collectively make up two-thirds of all travelers in Brazil, who travel largely for leisure purposes in spite of corporate travel in 2017 representing over 12 percent (BRL41.1 billion) of total travel expenditure. By 2028, corporate travel is forecast to grow to a BRL60 billion industry for Brazil's travel economy.
International travellers still see Brazil as a very exotic destination and the report highlights that a lack of industry professionalism could be preventing even stronger tourism performance. "What this means for hotels is a pressing need to start competing not only domestically but on the global stage, for guests in every corner of the world," adds Mr Góis.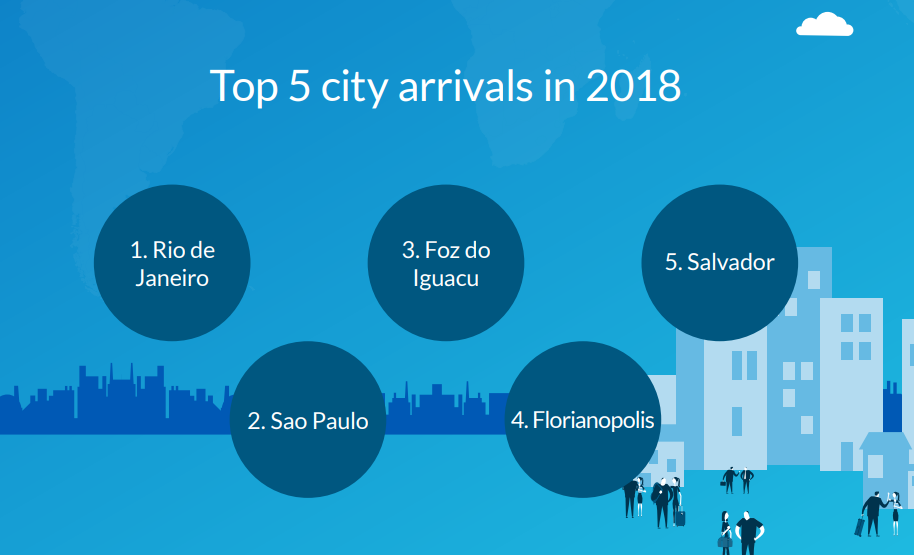 The SiteMinder report highlights Brazil's world-famous landmarks along with one of the world's most varied and diverse cultures among the nation's biggest strengths. The weather, described as "usually very agreeable year-round" means travellers have plenty of choice of when to travel. However, it's geographically distance from top source markets is a big weakness as is the fact it is quite underdeveloped outside of the main cities. There's also the language barriers with only a low percentage having knowledge of any language other than portuguese.
Local currency devaluation makes the country less expensive for international tourists and is identified by the report as an opportunity for Brazil, but local currency volatility is an ongoing concern for airlines and a big threat.
"Brazil is popular for experiential travel and hotels should base their marketing around this," suggests SiteMinder. Teaming up with other companies to create attractive deals on hotel stays and activities could be well received by potential travellers. The report also highlights a big opportunity for business travel to grow if Chinese travellers can similarly get e-visas like those available to arrivals from Canada, the US, Australia and Japan.
It's important also "not to ignore the corporate market" and make sure properties are set up to accept these types of guests. "This might include upgrading in-room technology and connecting to a more diverse mix of online travel agents," says the report.