Unfortunately, the British weather meant this famous shot will not be as bright as the reaction British Airways has had to the heritage liveries that has seen passengers and airports post regularly across social media with images of the aircraft.
"The excitement and pride that we've witnessed from customers and colleagues as these heritage liveries, which we painted to mark our centenary, have flown around the globe has been unparalleled," says Alex Cruz, chairman and CEO, British Airways.
Capturing the unique image was not an easy feat either. The painstaking process of arranging them for the photo took over two (careful) hours as the aircraft had scheduled downtime at the airline's engineering base at London's Heathrow airport.
[perfectpullquote align="left" bordertop="false" cite="" link="" color="" class="" size=""]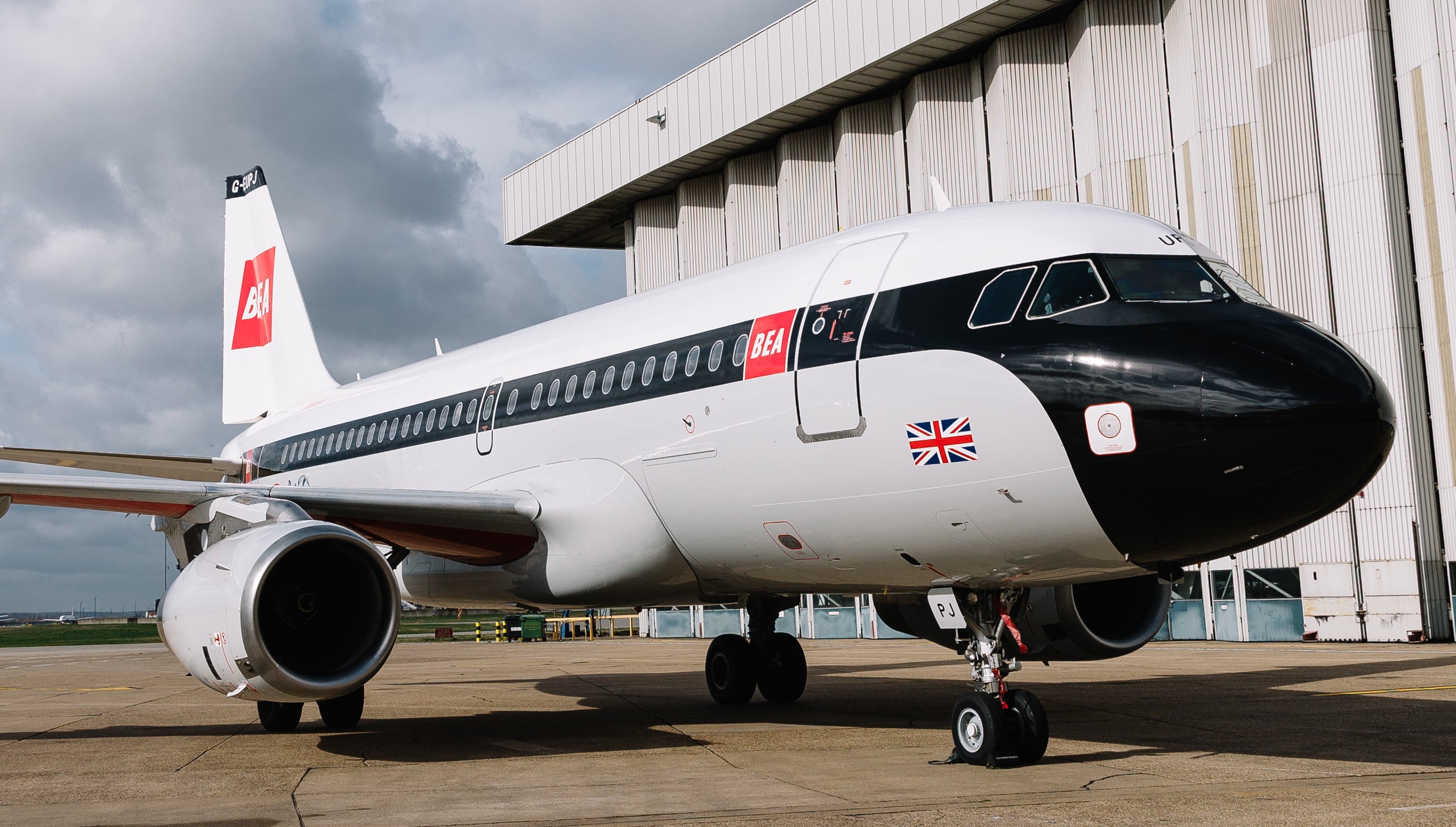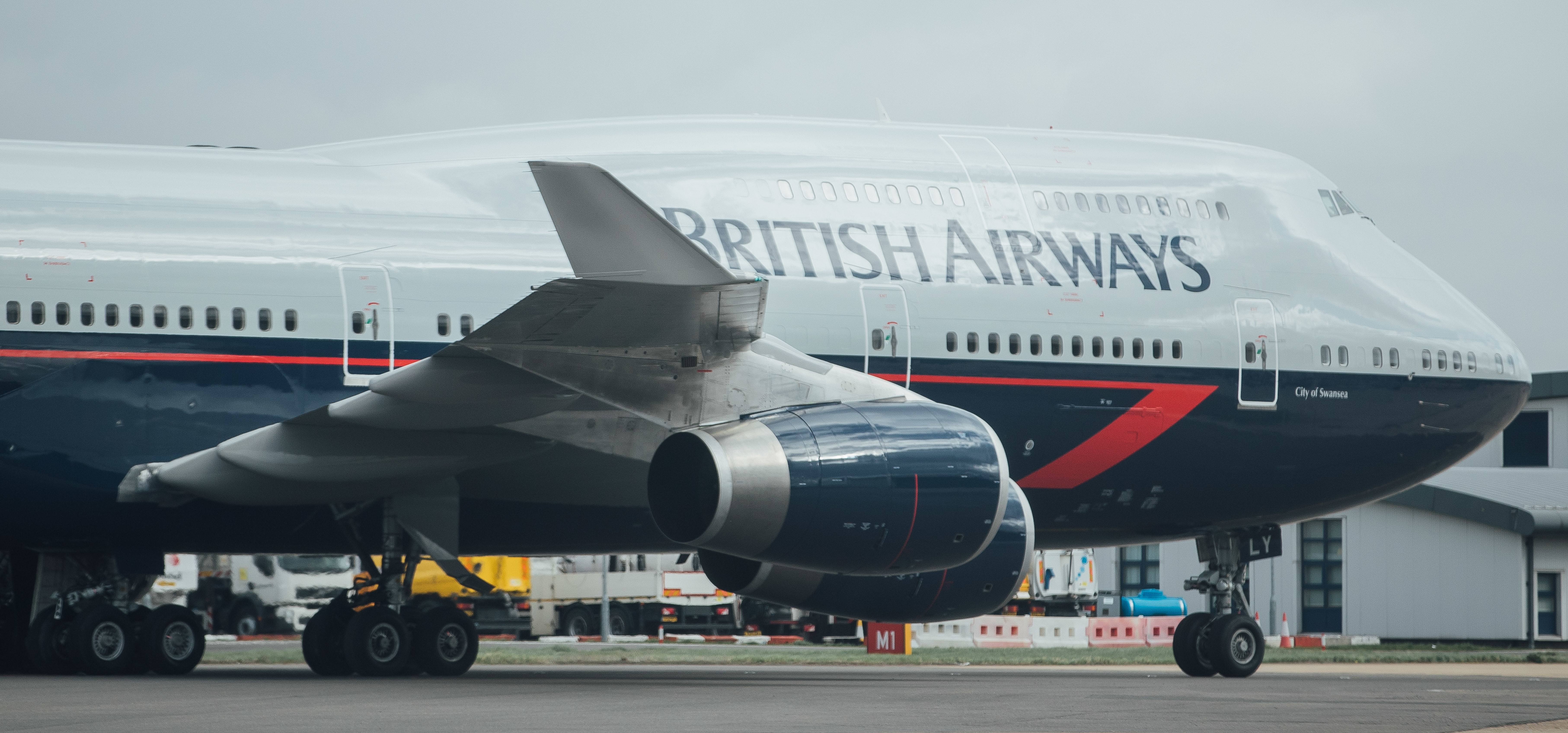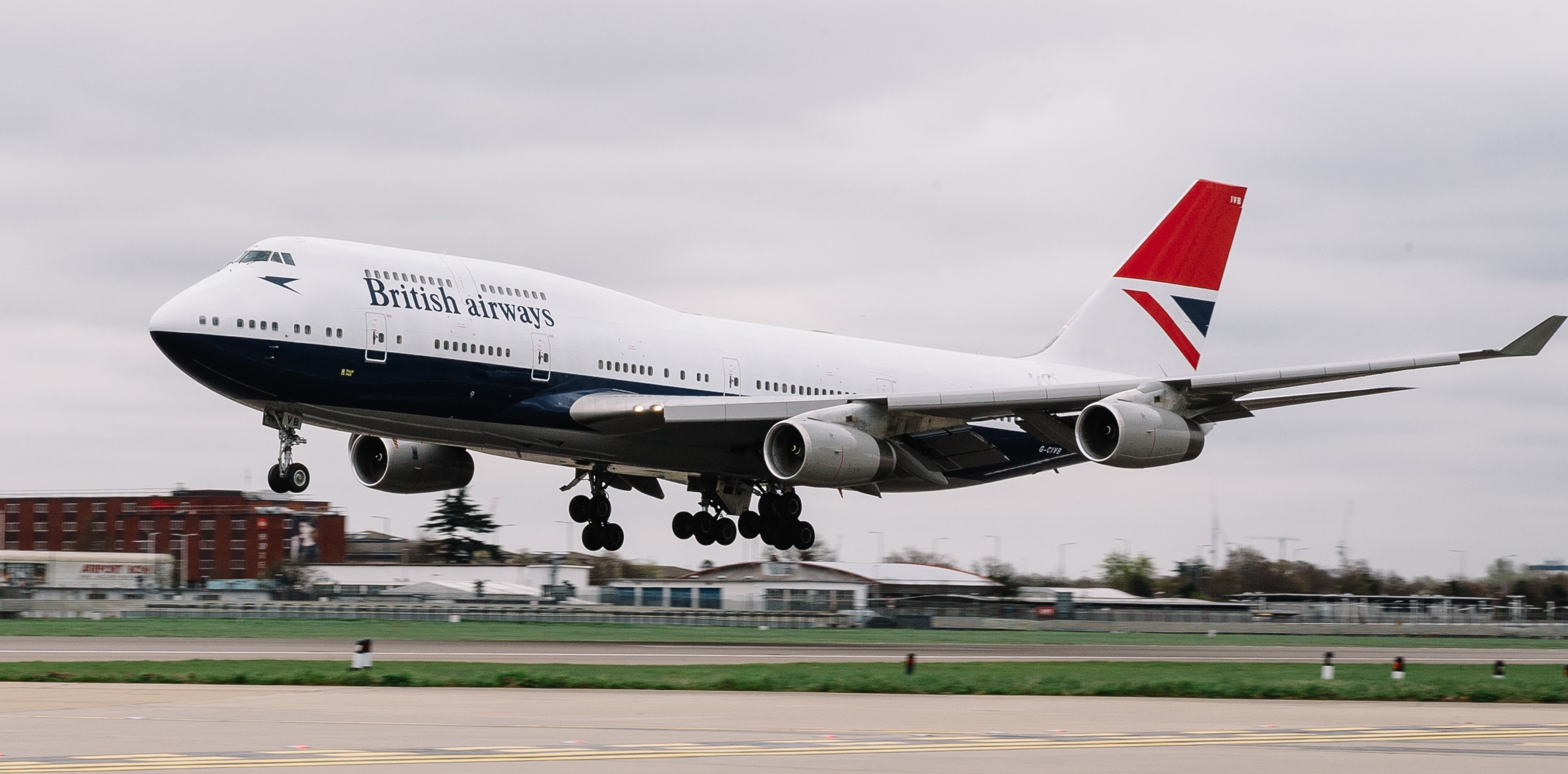 [/perfectpullquote]
The four heritage aircraft re-joined the British Airways fleet over the past couple of months. The first, a Boeing 747-400 (registration G-BYGC) in the British Overseas Airways Corporation (BOAC) livery used by the airline from 1964 to 1974, arrived on 18-Feb-2019.
It was followed on 03-Mar-2019 by Airbus A319 (registration G-EUPJ) in the British European Airways (BEA) livery which flew predominantly on domestic and European routes between 1959 and 1968.
Subsequently, a 747-400 (Registration G-BNLY) arrived on 09-Mar-2019 in the Landor livery used by British Airways between 1984 and 1997.
Finally, another 747-400 (registration G-CIVB) landed at Heathrow on 21-Mar-2019 in the Negus livery which adorned the British Airways fleet from 1974-1980, directly after the merger of BOAC and BEA and the formation of the airline that customers know today.
In this, its centenary year, British Airways is hosting a range of activities and events. As well as looking back, the airline is also hosting BA 2119 - a programme, which will lead the debate on the future of flying and explore the future of sustainable aviation fuels, the aviation careers of the future and the customer experience of the future. The airline is also working with expert partners to identify BA's 100 Great Britons; the people up and down the country who are currently shaping modern Britain.
The centenary activity is taking place alongside the airline's current five-year GBP6.5 billion investment for customers. This includes the installation of enhanced quality WiFi and power in every seat, fitting 128 long-haul aircraft with new interiors and taking delivery of 72 new aircraft. The airline recently also revealed a brand-new business class seat with direct aisle access, the Club Suite, which will debut on the Airbus A350 later this year.
British Airways' history dates back to 25-Aug-1919 when forerunner company, Aircraft Transport and Travel Limited (AT&T), launched the world's first daily international scheduled air service between London and Paris. In 1924, Britain's four main fledgling airlines, which had by then evolved into Instone, Handley Page, Daimler Airways (a successor to AT&T), and British Air Marine Navigation Company Limited, merged to form Imperial Airways Limited.

Meanwhile, a number of smaller UK air transport companies had started flights and in 1935, they merged to form the original privately-owned British Airways Limited, which became Imperial Airways' principal UK competitor on European routes. Following a Government review, Imperial Airways and British Airways were nationalised in 1939 to form BOAC, while continental European and domestic flights were flown by a new airline, BEA from 1946.
Additional airlines began to pass into BEA's ownership and in 1967, the government recommended a holding board be responsible for BOAC and BEA, with the establishment of a second force airline, resulting in British Caledonian being born in 1970. Two years later, the businesses of BOAC and BEA were combined under the newly formed British Airways Board, with the separate airlines coming together as British Airways in 1974. In Jul-1979, the Government announced its intention to sell shares in British Airways and in Feb-1987 it was fully privatised.