'Insta-bragging' involves a traveller sharing pictures and commentary on their movements and location while on a trip via social media. Security experts regularly warn holidaymakers against 'insta-bragging' due to a number of security risks. Now new data from the 2018 AirPlus International Travel Management Study shows two thirds of corporate travellers take similar risks. Out of 2,180 business traveller respondents worldwide, 47% post trip pictures or location updates often or sometimes during business trips, while just 19% post rarely.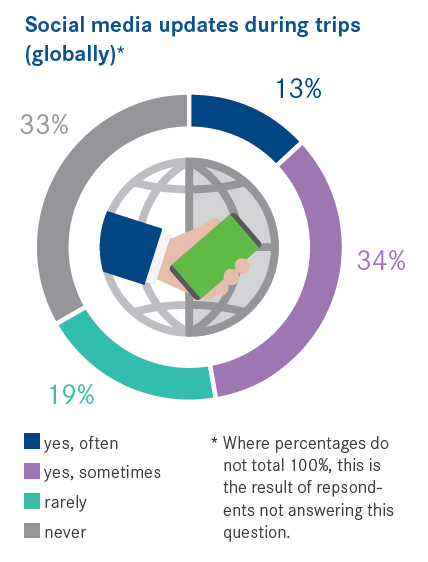 Source: AirPlus International Travel Management Study 2018
The trend is especially strong in fast-growing economies. In India, 83% post often or sometimes during business trips, as do 81% in China. In the Asia Pacific region the figure was lower than these two examples, but still higher than the global average with 66% posting updates and pictures often or sometimes and only 18% said they would never post during a business travel trip.
AirPlus International has identified some of the well-known dangers of insta-bragging which include: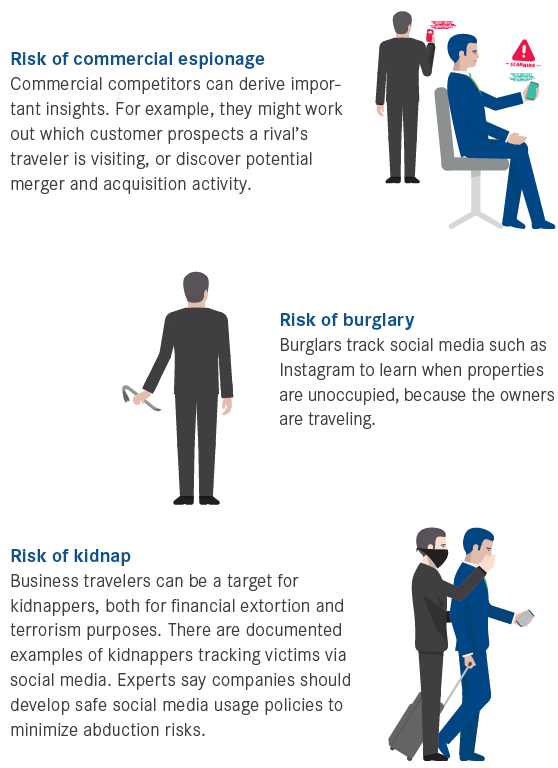 So why do business travellers keep posting despite the risk? We recently caught with AirPlus International Commercial Director APAC David Newington to get his thoughts on this interesting topic:
In Australia, 43% of business travellers participate in 'insta-bragging', posting updates or pictures often or sometimes. Travellers are more likely to share their experiences on social media if they had a bad experience (22%) rather than a good experience (11%).
Commenting on these findings AirPlus International Country Manager – Australia Danielle Jones said:
"Not all aspects of on-trip social media communication are negative. Business travellers may argue that posting has become a normal and engaging way to network with their customers, business partners and colleagues.
"One of the ways to ensure business travellers and corporates are on the same page when it comes to social media usage while travelling is the adoption of a robust social media policy, created in consultation with the relevant company stakeholders, such as travel managers, security departments and human resources.
"At AirPlus International, our mission is to make the business of travel seamless and transparent and one of the things we can offer to help minimise the risks for companies and business travellers is a secure way to keep track of their monetary transactions and activity through the use of a virtual travel card, A.I.D.A., now offered in partnership with Mastercard."