As the first aeropolitical gathering of its kind in the Middle East, the inaugural Summit in Feb-2019 was deemed a resounding success, concluding with agreement on the 'Doha Declaration,' a manifesto that calls for a political re-commitment to the principles of liberalisation to foster a more flexible regulatory framework for international air transport.
The Doha Declaration 2019 said that 75 years after the aviation regulatory framework was established, it was time for a "serious global review of its relevance" today. It explained that the "business of freedom" underpins 10% of global GDP. "It is too important to be constrained by economic regulation that was designed to meet entirely different conditions," it said
It recommended that Governments should:
Relax restrictive airline ownership and control rules, which underpin the bilateral air services system, constraining rationalisation of market access;
Increase efforts to encourage plurilateral liberalisation, for example as promoted by the European Union;
Enhance sustainability – in its broadest meaning – in the aviation sector;
Actively encourage aeropolitical discussion and further engagement at the highest levels.
CAPA, a leading provider of independent aviation market intelligence, analysis and data services, says this year's summit united over 300 local and international delegates to hear from more than 35 expert speakers across the aviation, legal and government sectors.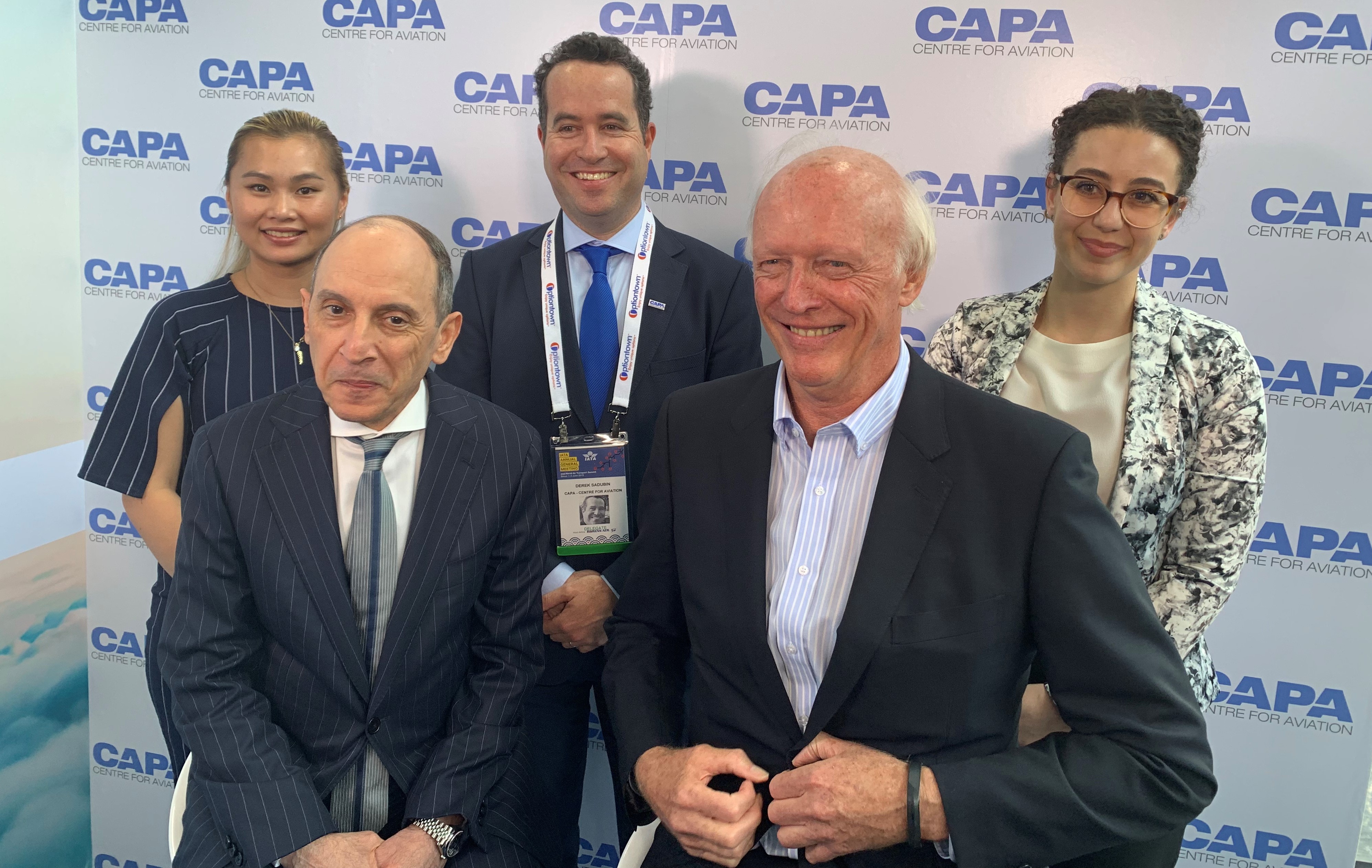 The 2020 Summit will again invite senior aviation and transport executives, regional and national regulatory authorities, ambassadors, officials and members of academia, to tap into the latest developments in aviation regulation and policy over two-days of discussions.
The high-level forum will examine key issues such as regional and global aviation policy trends, liberalisation, the US Big 3 campaign, EU comprehensive agreements, the increasing role of politics in aviation and the role of ICAO.
"CAPA continues to pioneer discussion on critical developments that have a significant impact on the aviation industry. Aviation regulation remains a focal point for discussion in the Middle East and across the globe. It's crucial that we continue to dissect key issues around ownership and control, open skies and market access to ensure the industry propels forward," explained Peter Harbison, chairman emeritus at CAPA.
The event will again partner with Qatar Airways and the airline's group chief executive, His Excellency Akbar Al Baker was at the launch event in Seoul. He said: "Qatar Airways is delighted to host the CAPA-Qatar Aviation Aeropolitical and Regulatory Summit again in 2020. We look forward to welcoming industry leaders and senior decision markers to Doha to continue these critical discussions to help promote debate on the future strategic direction and ongoing liberalisation of our industry."
CAPA's global Summits are regarded as the benchmark in the industry for their thought leadership, valuable networking opportunities and in-depth insight on the issues and trends that shape the global airline industry.
Visit the CAPA Qatar Aviation Aeropolitical and Regulatory Summit homepage for more information or to register. Catch up on all of this year's event content via The Blue Swan Daily's live blog:
https://corporatetravelcommunity.com/blog-live-from-doha-insights-from-the-capa-qatar-aviation-aeropolitical-regulatory-summit/