That was the view of panellists during a CTC – Corporate Travel Community Masterclass session during the Jan-2021 edition of CAPA Live – a monthly virtual summit, offering insights, information, data and live interviews with airline CEOs and industry executives across a next-gen virtual event platform.

Jen Barclay, head of procurement at NARTA International, Australasia's largest retail services group, forecast "more of the same" for the corporate travel market in 2021, compared to 2020, while Neil Glynn, managing director and head of European transport equity research at Credit Suisse concurred that conditions in the corporate travel market for 1H2021 at least are "looking very, very similar" to most of 2020.
Despite the perhaps pessimistic prognosis, both have an optimistic view that things will be getting better before the end of this year. "I am hopeful that because we have learned so many lessons that 2021, whilst challenging, will also hopefully be a better one than it was last year," said Ms Barclay, also a CTC council member.
Similarly, as we progress through the year Mr Glynn observed that "confidence is likely to build both on the leisure as well as on the corporate side," but acknowledged that until businesses get back to normal and office occupancy gets back to normal "there's going to be a lag effect for corporate travel to ultimately rebound".
Many have tried to put a number on how much corporate travel COVID-19 has culled through technology substitution, changing business habits and simple economic retrenchment. Mr Glynn said Credit Suisse expected a 10% to 20% structural contraction of the corporate travel market in the long term.
The changed industry structure and tough environment, alongside ongoing uncertainty with COVID-19 and potential further mutations will mean corporate travel will look different for some time. Mr Glynn expects business travel for internal company meetings will remain under pressure with a greater focus on return on investment, but that external meetings with customers "will actually recovery quite strongly" for most sectors once health and safety issues are resolved.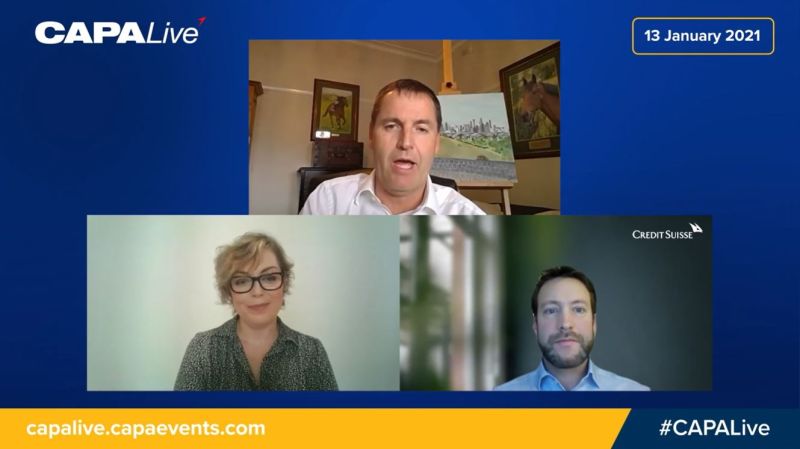 The CTC Masterclass was just part of the CTC supported content during the Jan-2020 session of CAPA Live. In Benson's Bow-Tie Briefing, Dr Benson Tang, executive director, CTC – Corporate Travel Community spoke to Hansang Lee, head of purchasing Korea, at Continental to get the travel buyer perspective on the state of the market.
Mr Lee said corporate travel buyers and their business partners in the travel industry must "come up with more ideas, better ideas, new ideas to survive in these harsh conditions" and that "we cannot rely on a traditional way of travelling".
Mr Lee still sees a future for business travel, commenting: "I don't think corporate travel will disappear". He said, "we will have more need for travel" and "we will see more volume and demand to travel overseas" once the pandemic situation improves. However, a reduction in business travel volumes means corporate travel buyers will have "less negotiation power" when dealing with travel partners, including airlines.
This will all mean that "companies will be managing the travel budget very tightly in the future," suggested Mr Lee, as he predicted corporations will not be as supportive of "high cost business travel" as they were in the past.
The Corporate Travel Critical Thinkers panel in the Jan-2021 edition of CAPA Live was entitled 'A new TMC pricing model is inevitable – Help us shape it, or accept it' with Martin Warner, principal, MW Travel Consultancy, being joined by Clive Wratten, CEO, The BTA, and CTC's Dr Benson Tang.
Mr Warner noted during the session that there has been "a significant fall in the number of transactions" for travel management companies (TMC) due to the impact of the pandemic and that the pandemic has accelerated the ongoing change in the revenue mix for TMCs. He commented: "There's an acceleration based on the new distribution strategies that the airlines were deploying in the advent of IATA's NDC initiative".
Clive Wratten, CEO of The BTA – Business Travel Association, the UK representative association for the business travel community and travel management companies, stated the ongoing "natural evolution" in TMC revenue streams and corporate travel buyer behaviour have been accelerated by the pandemic crisis. He said the pandemic represents "the perfect storm coming together and there is the desire on both sides to review what the current commercial models are".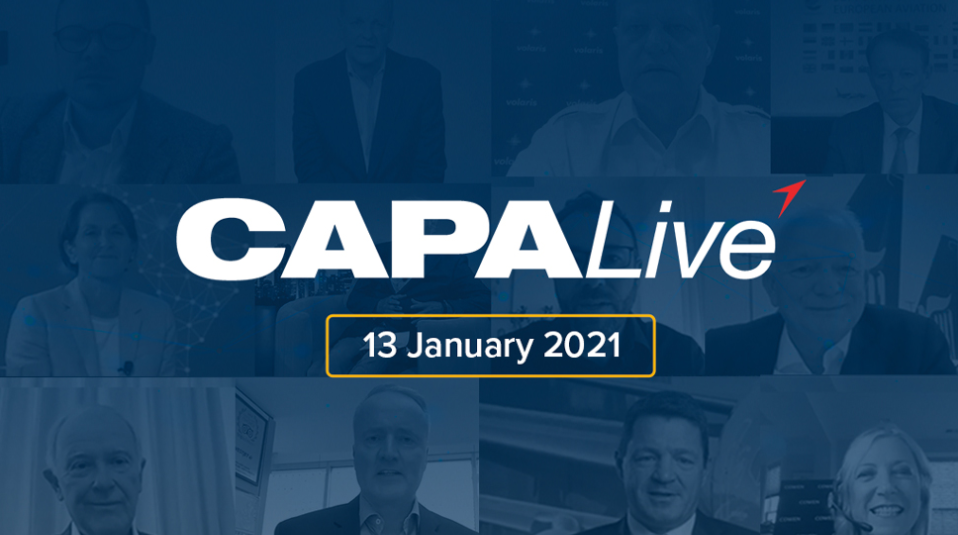 CAPA Live screens on the second Wednesday of every month throughout 2021, bringing together thousands of aviation professionals to listen and interact with industry leaders. You can access these CTC sessions or any other content here: CAPA Live Jan-2021