This will have major continued repercussions on the many industries that rely on corporate travel, none more so than the airline sector. Mr Harbison noted that according to Citi, "a 1% drop in corporate travel impacts airline profits by 10%", meaning "even if it's down only 20% in the next two years", the impact of that 20% decrease in corporate travel volume will have a "massive impact" on airline profits.
You also have to factor in that business travel was actually slowing even before COVID-19. Mr Harbison warned that corporate travel is likely to "be very slow to return for most carriers" and "lower reliance on business travel will be very important for those [airlines] who survive".
Survival still remains the number one priority for many. While the significant cost reductions that were introduced in 2020 have helped, the slow path to recovery and continued COVID-fuelled travel restrictions mean that revenue levels remain a long, long way down for much of the airline industry.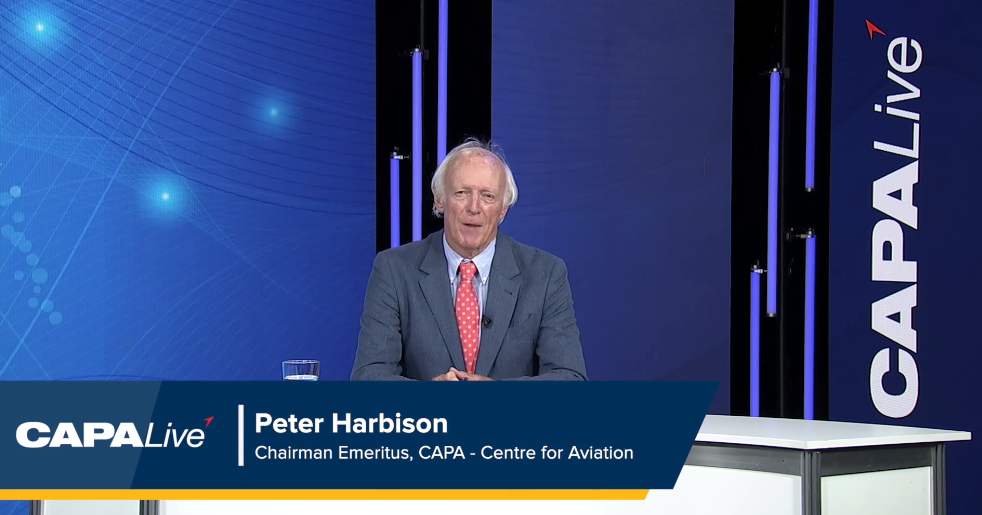 Mr Harbison noted that for some, without their frequent flyer programmes, they would be "in deep trouble". He noted that "for many airlines [their loyalty programme] is the... most valuable entity that they possess", adding: "the values of the top 20 frequent flyer programmes almost inevitably far exceed the market capitalisations of their parent airlines".
The CAPA chairman described loyalty programmes as "diversified", "highly profitable" and "cash generators" for airlines and said that having "a successful frequent flyer programme" will be a key factor in which airlines survive the impact of COVID-19 because these programmes generate "revenue almost come hail or shine".
A lower reliance on business travel and having a successful frequent flyer programme were two of six key ingredients that Mr Harbison suggested would be very important for those who survive the impact of COVID-19 on the aviation sector in the long term. Others he highlighted comprised a simple fleet structure, low debt levels, ideally having access to a large profitable domestic market and the support of government, which means they've got strong lobbying power.
His presentation, entitled 'Airline recovery? Beware the elephants in the corner', acknowledged a growing optimism in the US and the UK and Europe as vaccinations are starting to reshape the outlook. "But its geography is limited," noted Mr Harbison, and in the rest of the un-vaccinated world "the pandemic is biting harder". His warning: "COVID-19 is not over."
The viewpoint we have today is "a window into a very different airline world," explained Mr Harbison. "There are elephants in the room – which many airlines (and investors) are nervously ignoring," he said.
The slow recovery of business travel is a key issue that will hit some airlines much more than others. Already airlines such as Lufthansa, which had a heavy reliance on corporate travel before the pandemic, have started to reduce business class cabins and focus their efforts on attracting more high spending leisure customers.
It is not alone and Virgin Atlantic's chief executive Shai Weiss told the Financial Times this week that he expects the corporate travel market to shrink, and that his airline's premium seats will instead be filled by leisure travellers who have saved cash during the pandemic.
Lufthansa's management has said: "Factoring in the behavioural changes caused by the increasing use of digital communications, we expect corporate travel to be back to 80% of pre-crisis levels in 2024 and to at least 90% in 2025. The corporate segment contributes to 45% of our airline revenues. So, it's of key importance…..we expect video conferencing and sustainability considerations to primarily affect the short-haul trips."
"The business travel cavalry cannot ride over the hill fast enough to rescue full service airlines," said Mr Harbison in his CAPA Live observations. Without business travel, "getting back to reasonable yields is a big ask," he added. The combined impact of low yield and high debt does not offer a positive prognosis for the airline industry.
McKinsey has said: "staggering debt levels will lead to ticket price increases and a larger role for government in the sector". Likewise, Citi has warned: "the majority of global long haul airlines to undergo a gradual nationalisation".
"When an irresistible force meets and immovable object….something has to give," acknowledged Mr Harbison. Why is this so important? Well, because it "threatens to rewrite the entire foundation of international aviation," according to the respected aviation professional. "If nationalisation is the outcome (and in practice we have already come close to that with airline bailouts over the past year), where does that leave us?," he questioned.
While much of this negative news is "entirely predictable," according to Mr Harbison, he warned that we are heading for another "Black Swan" event when it "surprisingly comes home to roost". There remains hope that time and economic recovery will heal the wounds, but he sees that as "just a hope – and a pretty unlikely one in the short-term". More hopefully though, somewhere, someone is "recognising the threat" and making preparations "to deal with the fallout" from that because, as Mr Harbison warned: "it's not going to be easy".
CAPA Live is the most sought-after monthly global aviation event. Taking place on the second Wednesday of each month, thousands of industry colleagues from across the globe tune in for their monthly dose of aviation and travel news, analysis, and in-depth interviews with industry leaders. You can access the latest agenda and register to be part of its growing community to access the latest edition and archive content at: CAPA Live