Back in 2010, CAPA conducted a study on the state of airline gender diversity around the world, asking "why don't women run airlines?" The study demonstrated that 18 airlines were led by women, noting that a "velocity of change" was needed. Since then CAPA has conducted a number of panel discussions on the topic at its Summits.
Fast forward to 2018, after photos of the IATA Board of Governors were circulated, with only one woman CEO, the discussion was once again in the news. The bad news: the number of female airline CEOs hasn't improved at all over the past decade. As of Jun-2018, again only 18 airlines had appointed a female to the role of CEO, president or managing director.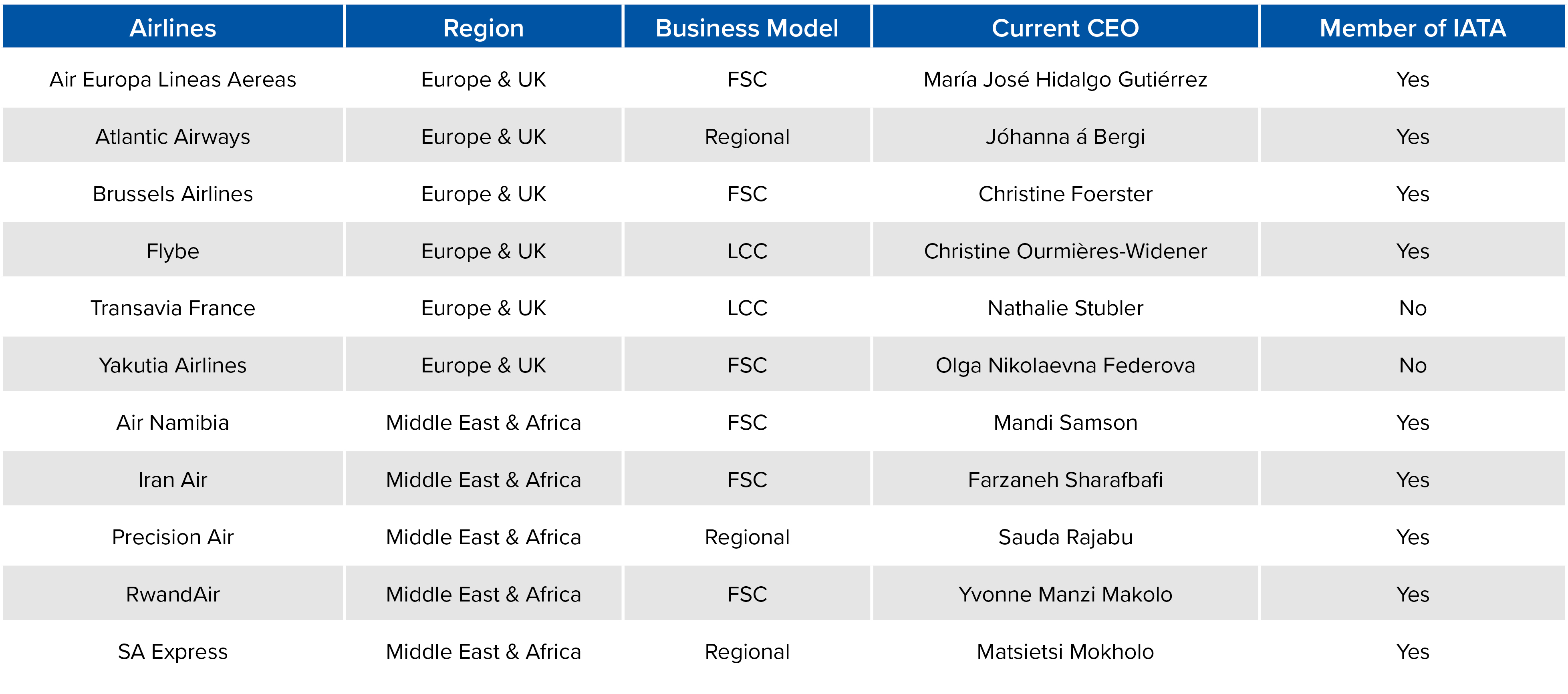 Source: CAPA – Centre for Aviation profiles
IATA expresses importance of closing the gap at the AGM 2018
IATA outlined gender equality as a key challenge for the aviation industry, and addressed the agenda at the recent annual general meeting held in Sydney. Of the 286 airlines IATA, 12 airlines are led by women (highlighted in the table below), representing approximately 4% of total members. IATA Economics published a report in Mar-2018 comparing gender diversity across senior positions within the aviation industry against other industries.
The disparity is striking; IATA stated the issue "remains very much a work-in-progress." Recently appointed RwandAir CEO Yvonne Manzi Makolo, speaking to CAPA TV, stated she "was shocked to see how few women there are" at the AGM. However, Ms Makolo noted "a lot of women get discouraged about growing within the industry" and highlighting the difficulty in work-family balance.
The lack of C-level female representatives at the AGM generated vibrant discussions and platitudes from IATA. The association's CEO and director general Alexandre de Juniac called for "achieving a better gender balance", and stated it is "absolutely clear that aviation has a lot of work to do on gender balance at senior levels".
Sails of change are in the air
The industry had responded in the previous year, with IATA signalling its intentions by following the agenda with the appointment of Flybe CEO Christine Ourmières-Widener to its board of governors, becoming the second female on the 31 member body. Outside the IATA sphere; Skyteam appointed Kristin Colvile as CEO & managing director in May-2018; AirAsia promoted its CEO Aireen Omar to Deputy CEO of AirAsia Group in Jan-2018; United Continental Holdings replaced chairman Robert Milton with Jane Garvey, and; jetBlue appointed Joanna Gerghty as president & COO in May-2018. Associations & Airlines are making headwinds in the top level, but as IATA stated it is still a "work-in-progress."
Remarkably, Christine Ourmières-Widener is the only remaining woman CEO who was on CAPA's list back in 2010 – although back then she was with a different airline.
Globally represented women airline CEOs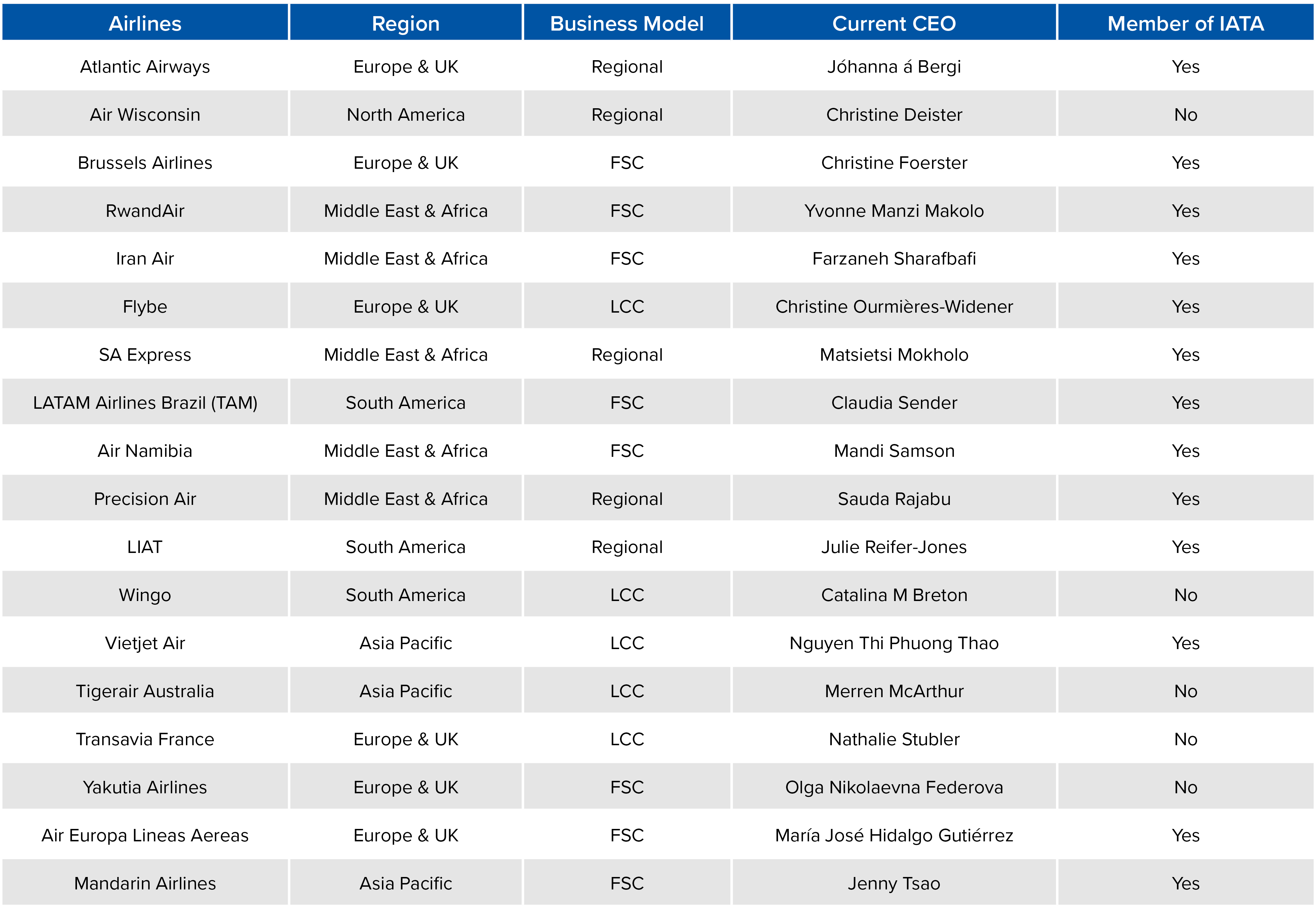 Source: CAPA – Centre for Aviation profiles
Additional Blue Swan regional analysis:
---
This article is part of a new series observing gender diversity trends within the aviation industry. Keep an eye out for further editions. If you would like to see some of the previous analysis from CAPA – Centre for Aviation's coverage on the topic, please click on the links below: