---
Summary:
Castellón Airport to come under old/new management as Edeis is set to withdraw and Valencia's public company Aerocas is to take control;
The airport has a chequered history and was once regarded as an 'aeromuerto' after failing to secure regular air connectivity;
With scheduled flights established it should survive as a commercial airport but will not necessarily attain its founders' aspirations.
---
Aerocas, the airport's owner, is a public company owned by the regional government (Valencia) and the Municipal Authority in Castellón in the same way as similar management companies in France, Germany and Italy.
Edeis is a partnership, effectively a structural framework for the sale/acquisition contract between the French holding company, Impact Holding, and the French private equity investment fund Ciclad. Both Impact Holdings and Ciclad have interests in numerous small French airports. In Jan-2017 Edeis took over assets of Canadian firm SNC-Lavalin SAS, which included the management of 19 airports, all of them in France or French territories.
Edeis expressed a desire both to maintain and develop the divested business activities. But it is taking on something of a poisoned chalice with Castellón, which has had a chequered history.
It managed to "open" in Mar-2011 and at a cost of EUR150 million, despite having no air service or government approval for operations. The first commercial flight actually took place four and a half years later in Sep-2015. That was despite an impressive offer of a 2700m x 45m runway a 7000sqm aircraft parking stand and a 9600sqm passenger terminal. It was intended to extend the runway to 4000m.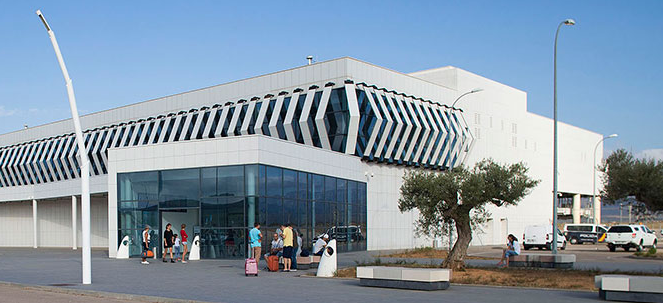 It was a green field project built over five years in a province, Castellón, that was the only one in Spain without its own airport. It began with assistance from Brussels Airport until that company withdrew from external activities after it was taken over by Macquarie Airports, which was a big international player at the time. Eventually, responsibility for the airport fell to Aerocas and the project became beset by political and licensing issues. Building progress was slow even before the Spanish recession set in.
The airport is situated near Vilanova a 60-minute drive (60km) north of Valencia, whose own airport at Manises is to the west of the city. There were several good reasons for placing a new airport here. Apart from Valencia there is no alternative until Reus, about 150km to the north, and none inland as far as Zaragoza (150km) and Madrid, 200km away. The coastal region, the 120km long Costa del Azahar, was quickly becoming one of the most sought after locations for property as prices were still comparatively low in relation to the more established regions.
On the other hand this is not a heavily populated part of Spain once outside Valencia's northern suburbs. Traffic forecasting was based largely on incoming tourism and foreign residence.
MAP - Castellón or Castelló is a province in the northern part of the Valencian Community in Spain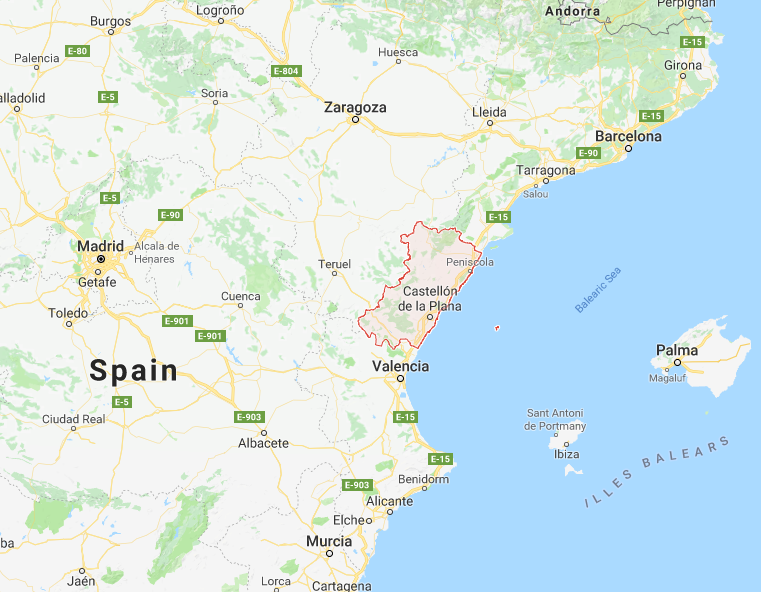 Source: Google Maps
The forecast was that it would attract domestic and international network and low-cost airlines and handle 600,000 passengers in the first year but that forecast went awry as Ryanair patched up its differences with the Valencian authorities concerning its operations at Manises Airport. That airport is growing quickly now, with 6.7 million passengers in 2017, a growth rate of 18% (1H2018) and Ryanair now has exactly one third of all capacity.
At various times, both national and international airlines have been courted to operate at Castellón, but presently only Ryanair (80% of capacity) and Blue Air (20%) are operating. The majority of the capacity is to/from Eastern Europe.
The management is notoriously cagey about notifying passenger figures but seat capacity data from OAG for 2017 (162,000 seats) suggests around 145,000 (at the 90% load factor LCCs are accustomed to achieving on such routes).
CHART - Seat capacity at Castellon Airport peaked in late May-2017 and early Jun-2017 with 3,762 weekly system seats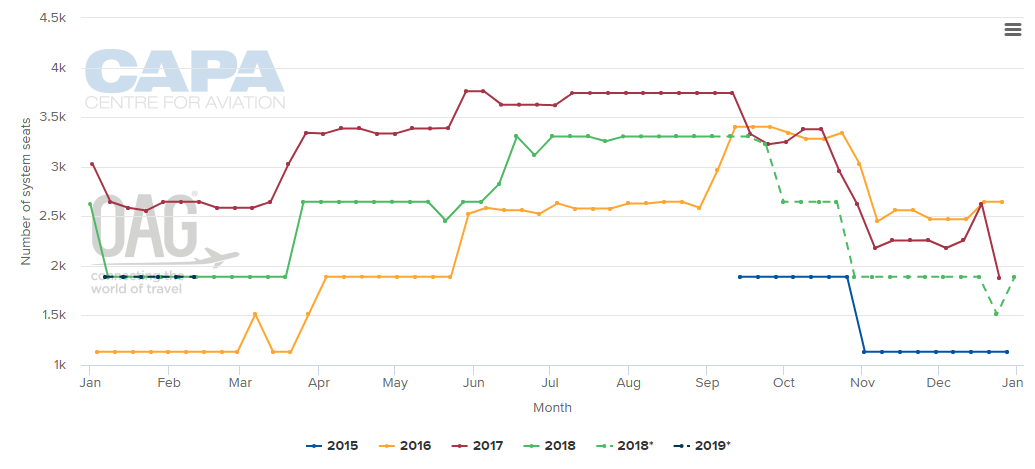 Source: CAPA - Centre for Aviation and OAG
There is little opportunity to employ the airport for alternative purposes. The nearby Teruel Airport has cornered the market for aircraft storage for example. Castellón Airport should survive and the current tourist downturn hitting airports that mainly handle British tourists should not impact on it. But whoever its managers are it seems unlikely it will ever hit its initial target figures.