St Regis Hotels & Resorts makes its Jordanian debut with The St Regis Amman opening
Prague opens AeroRooms hotel with access from both landside and airside
NH Hotel Group sets target to cut carbon emissions by 20% by 2030
Mixed-use is the key to funding hotel development in Africa
Cycas double-decker Dundee deal reinforces its position as the largest operator of IHG's Staybridge Suites brand in Europe
Latest industry news and developments
---
St Regis Hotels & Resorts makes its Jordanian debut with The St Regis Amman opening
St Regis Hotels & Resorts has opened The St Regis Amman, marking the debut of the iconic luxury brand in the Kingdom of Jordan. The property seamlessly blends the sophistication and heritage of the original St Regis hotel opened over a century ago in New York with Jordan's rich Bedouin culture. Combining classic sophistication with a modern sensibility, the Marriott International brand commits to "delivering exceptional experiences" at a portfolio that now extends to over 40 luxury hotels and resorts in the best addresses around the world. The 16-storey hotel offers 260 lavishly appointed guestrooms, suites and serviced apartments, all which offer views of the city.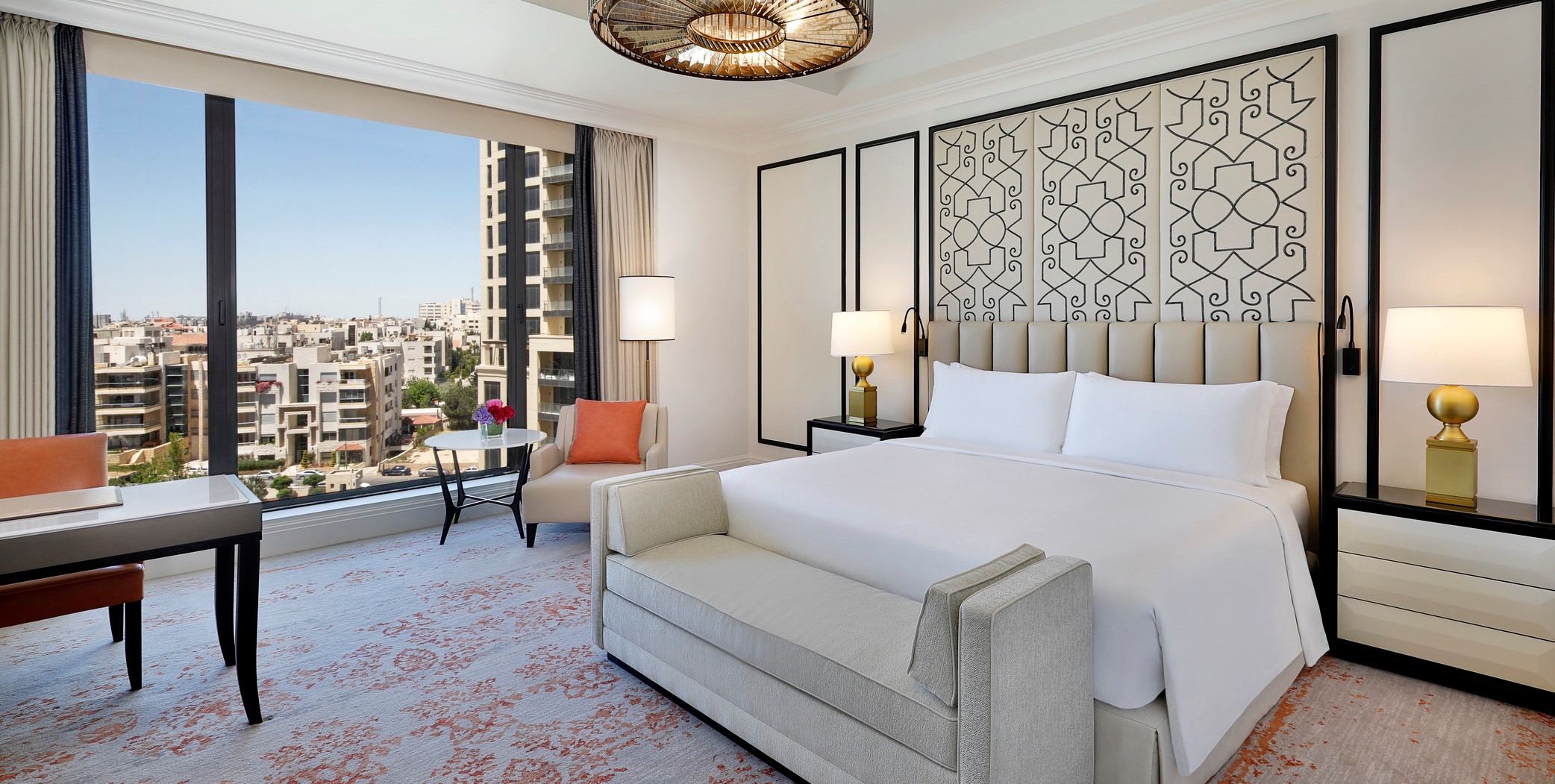 ---
Prague opens AeroRooms hotel with access from both landside and airside
In Prague, a new AeroRooms hotel has been opened, which offers a total of fourteen newly renovated rooms accessible from both the public and non-public areas at Václav Havel airport. It is built on the site of the former Rest&Fun Center that used to offer a total of eight rooms exclusively for passengers with connecting flights. The facility retains the offer for transit passengers, while opening up an additional accommodation offer to meet traveller needs. Hotel rates start at CZK 1,999 (approximately EUR77) per night per room. "Our hotel is primarily to expand the airport's accommodation capacities, increase their quality, and make them available to greater numbers of passengers," explains Jiri Petrzilka, executive director of non-aviation business at the airport.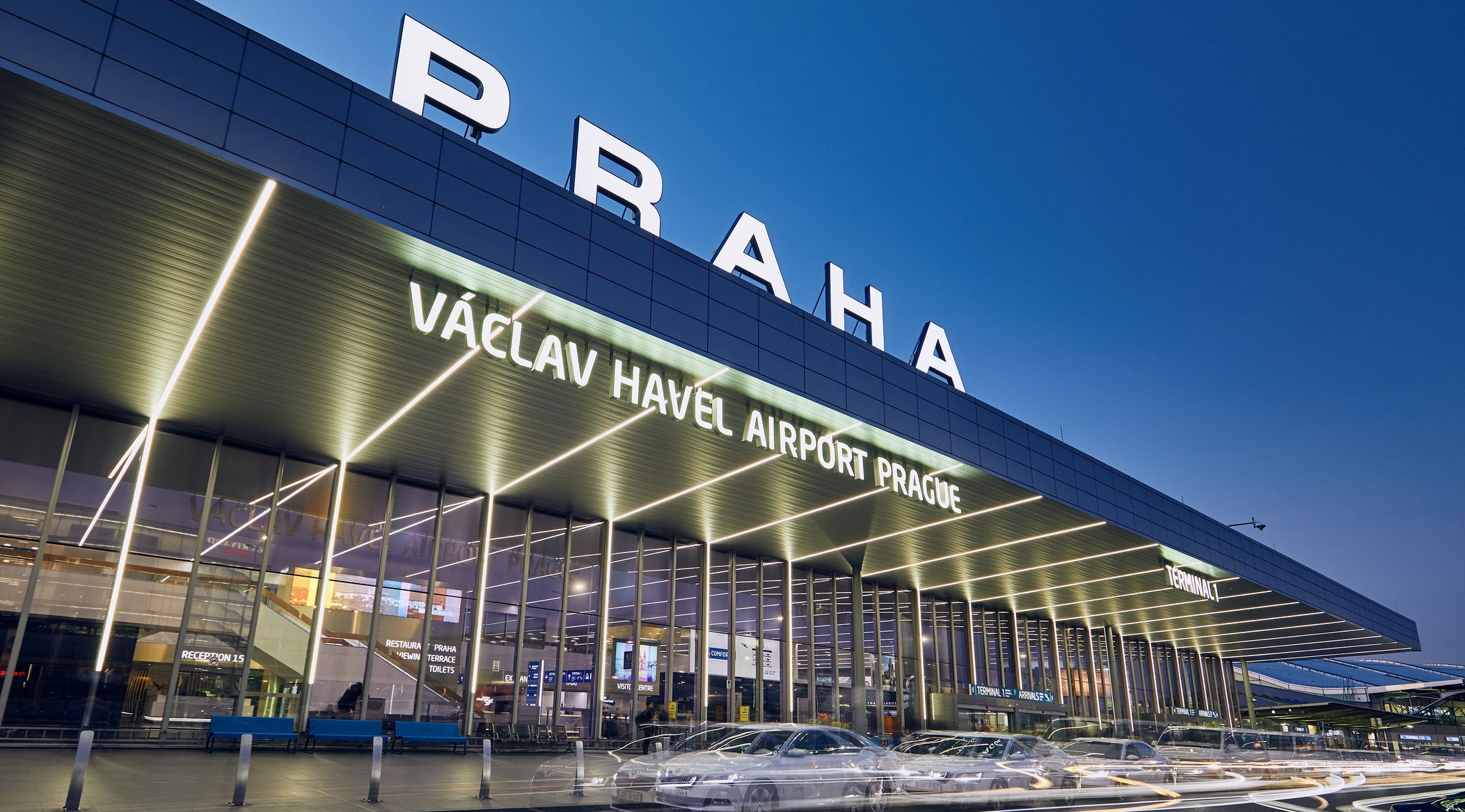 ---
NH Hotel Group sets target to cut carbon emissions by 20% by 2030
NH Hotel Group has become the first Spanish hotel chain to set an emission reduction target validated by the Science Based Targets initiative (SBTi). As part of its sustainability targets the business has committed to reducing carbon emissions all along its value chain by 20% by 2030, thus preventing the emission of over 70,000 tonnes of carbon dioxide into the atmosphere. This new sustainability commitment is framed by NH Hotel Group's new Business Plan in which it is taking a fresh step up in its ongoing efforts to spearhead climate strategy in the hotel sector. "We have been actively supporting climate change mitigation since 2007, since when we have managed to reduce our operations' carbon footprint by 67%," explains Rufino Pérez, chief operations officer & global transformation leader at NH Hotel Group. "Moreover, in the last year, 70% of all of the energy we consumed came from renewable sources. However, now is the time to be even more ambitious with our sustainability targets."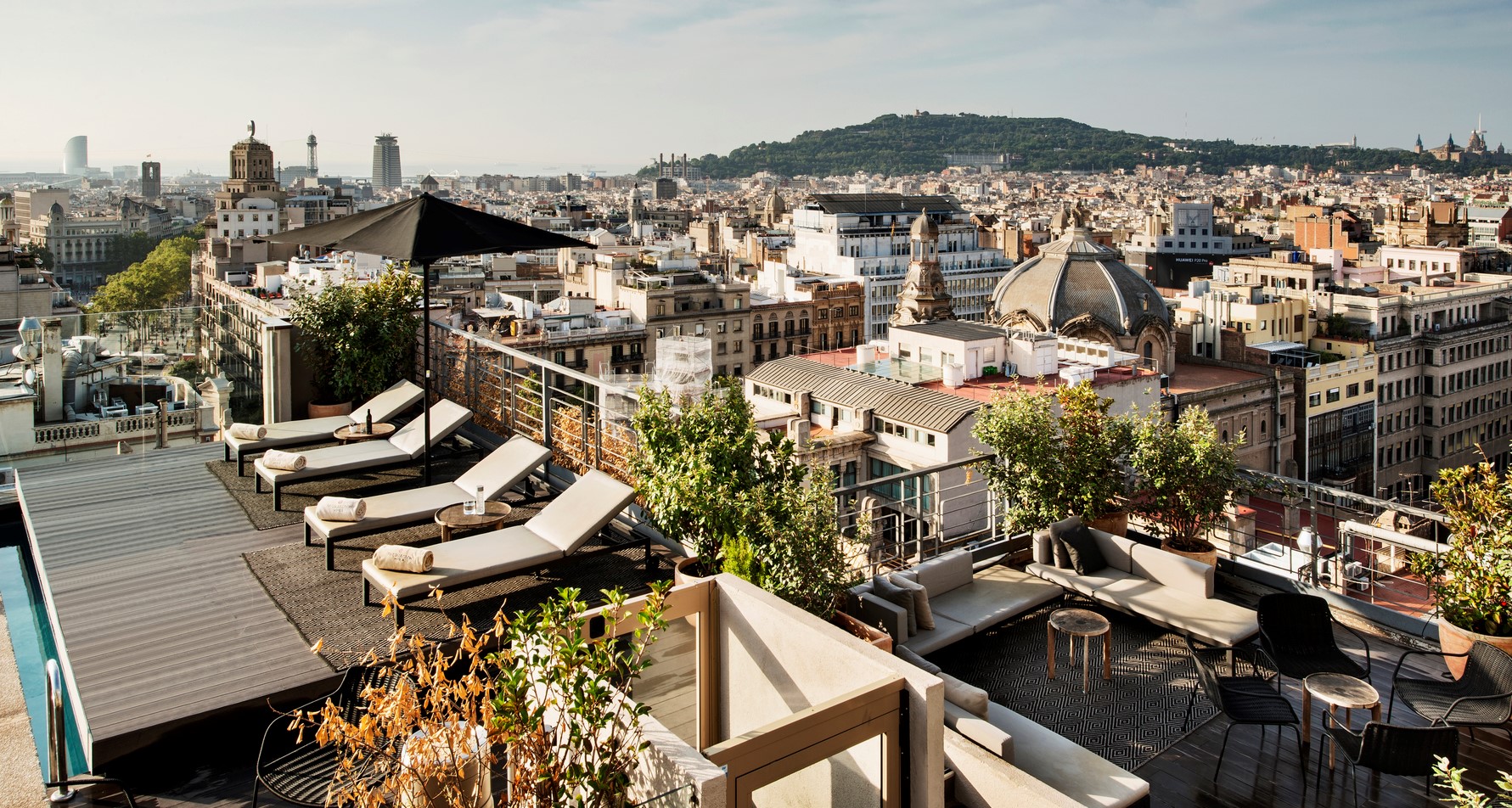 ---
Mixed-use is the key to funding hotel development in Africa
A new report from real estate providers JLL has revealed that people seeking to finance a new hotel project in Africa will be much more successful if their hotel is part of a mixed-use development. Its research into global property transactions reveals that in the first half of 2019, there was a +42% increase in the value of mixed-use property transactions, whereas there was a decline in other sectors, with office down -4%, industrial down -6%, retail down -20%, hotel down -18% and alternatives down -40%. Xander Nijnens, executive vice president for JLL in sub-saharan Africa, explains that the trend is driven by lenders' approach to risk. He says: "Diversifying risk by including alternative types of property, commercial, retail, hotel and branded residences, in one development, provides comfort to financiers due to the diverse and more consistent income streams generated."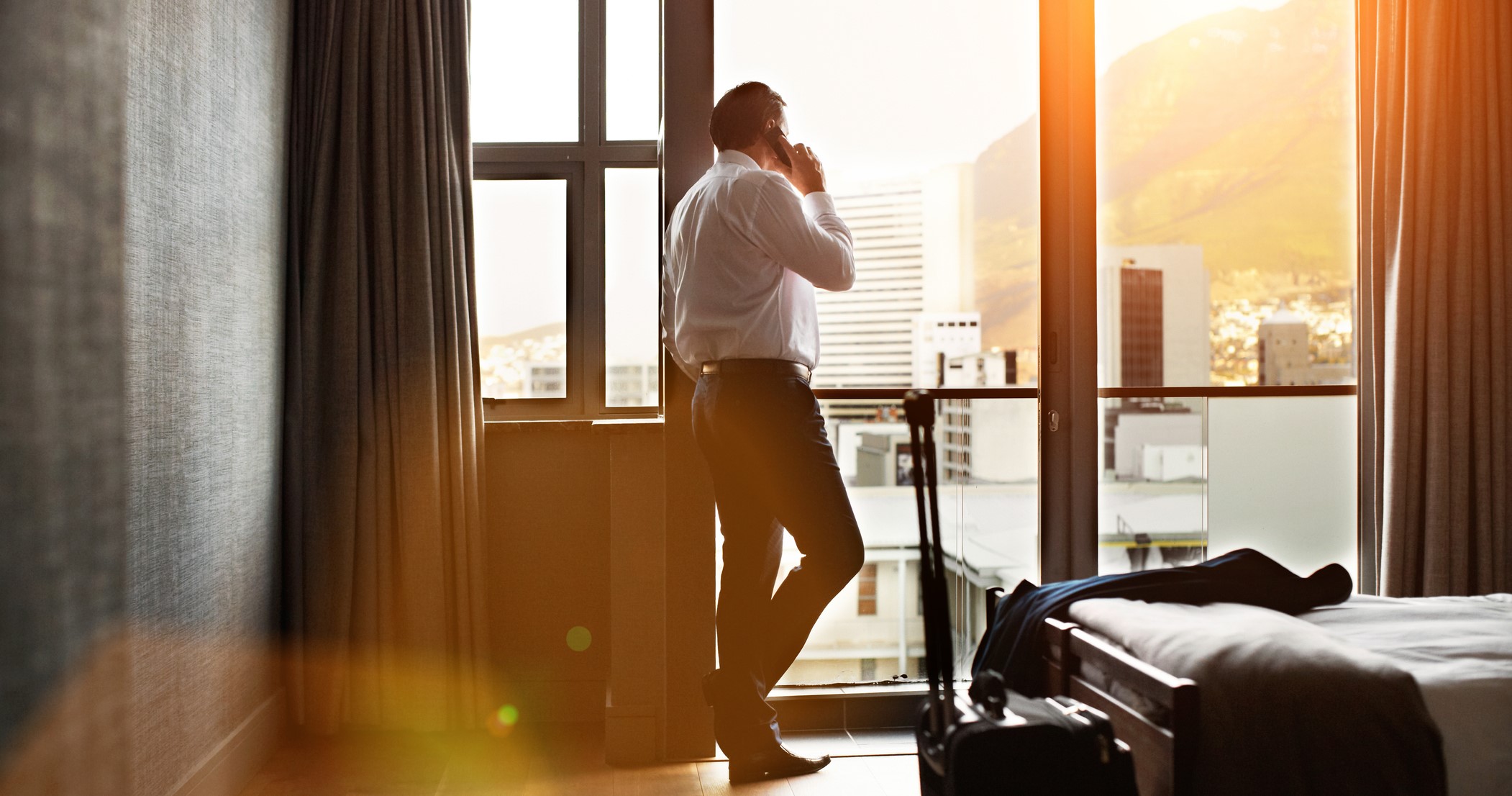 ---
Cycas double-decker Dundee deal reinforces its position as the largest operator of IHG's Staybridge Suites brand in Europe
Cycas Hospitality has signed a management agreement with Percor Capital to operate a dual-branded InterContinental Hotels Group (IHG) development in Dundee, Scotland. The deal reinforces Cycas's long-established relationship as the largest operator of IHG's extended-stay brand in Europe. Following the agreement, Cycas now operates six of the international hotel group's eight Staybridge Suites hotels in the UK and a total of nine IHG-branded properties. The 102-room Hotel Indigo and 85-room Staybridge Suites double-decker hotel occupy a refurbished linen mill, with a bar and restaurant on the ground floor. The central development is a short walk from the high street and waterfront, with the hotels offering panoramic views across the city. The deal follows an active year for Cycas's European expansion, with 13 signings across the continent over the last 12 months.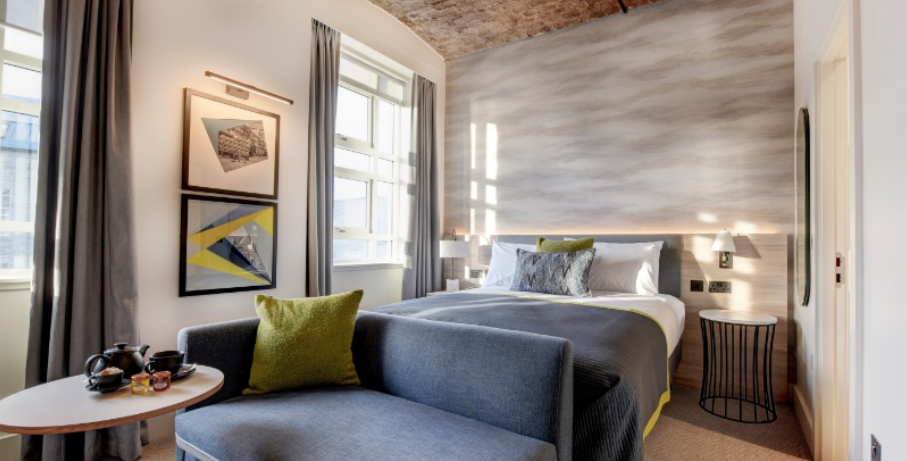 ---
News Briefs
Luxury villa company Oliver's Travels has launched a new partnership with Marriott International, which sees it offering over 200 handpicked properties via Marriott's recently launched Homes & Villas by Marriott International platform, with plans to increase the offerings up to over 1,000 in the coming months. Homes & Villas by Marriott International will include homes managed by Oliver's Travels in Greece, Croatia, Spain, Italy and Portugal.
Budget brand Travelodge reported a +6% rise in revenues for 1H2019 to GBP337.3 million. Revenue per available room (RevPAR) rose +0.6% year-on-year to GBP38.78, occupancy was up 2.4 percentage points to 77.9%, but average daily rate (ADR) declined -2.5% to GBP49.78. The company says the UK continues to suffer "a period of political and economic uncertainty" alongside the "cost pressures impacting the wider hospitality and leisure sector". It is "cautious on the short-term outlook" but expects to "outperform" the Midscale and Economy segment, driven by its "strong price proposition and improved occupancy".
The Oman Ministry of Tourism has revealed that a total of 872,000 guests stayed in the Sultanate's 3-5-star hotels between January and June 2019, generating OMR 116 million in revenues. In Jun-2019 alone, Oman's hotel establishments welcomed 115,000 guests, boosting occupancy from 36.1% to 37.6% and generating revenues of OMR 11.4 million, up 34% on the same month last year. Year-on-year, a total of 1,081 rooms have been added into Oman's hospitality sector, with the largest number of units being added in the capital, Muscat.
Radisson Hotel Group has set a global first in hotel safety and security with its Radisson Blu Hotel & Conference Center Niamey securing the highest level of Safehotels certification, Executive, following its opening in Jun-2019. This marks Radisson Hotel Group's fourth hotel in Africa to achieve Executive level Safehotels certification this year. The yearly Safehotels audit validates close to 200 criteria, including security equipment, staff awareness & training, fire security, crisis management and first aid.
Sundus Rotana Hotel partnered with Oman Air to extend the carrier's stopover programme in Oman. The programme grants passengers from any class travelling to and from any city access to a free night's stay in the Sundus Rotana Hotel.
Moscow's Government plans to construct an almost 10,000 square metre hotel complex approximately 1.5km from Moscow's Vnukovo airport by 2023 and has selected Stroy-Avto as the investor for the project.