Hotel Indigo opens botanical inspired hotel in Brussels
Cambria Hotels hits new heights with its milestone 50th property, its largest location yet
It's a long way from Monaco to Macedonia… at least in terms of Airbnb accommodation costs!
JW Marriott unveils its mindful travel edit - a collection of spa products to 'relieve travel's most common stressors'
News briefs – bitesize updates of latest industry news and developments
---
Hotel Indigo opens botanical inspired hotel in Brussels
The Hotel Indigo boutique brand of InterContinental Hotels Group (IHG) now has a second property in Belgium, and it is its largest property in Europe. The Hotel Indigo Brussels - City in Place Charles Rogier is within walking distance to some of the city's main sightseeing attractions and restaurants and adjacent to the gleaming international office buildings of Brussels-centre. The property has 284 guest rooms featuring one of three garden-inspired themes: floral, herbal, and tropical.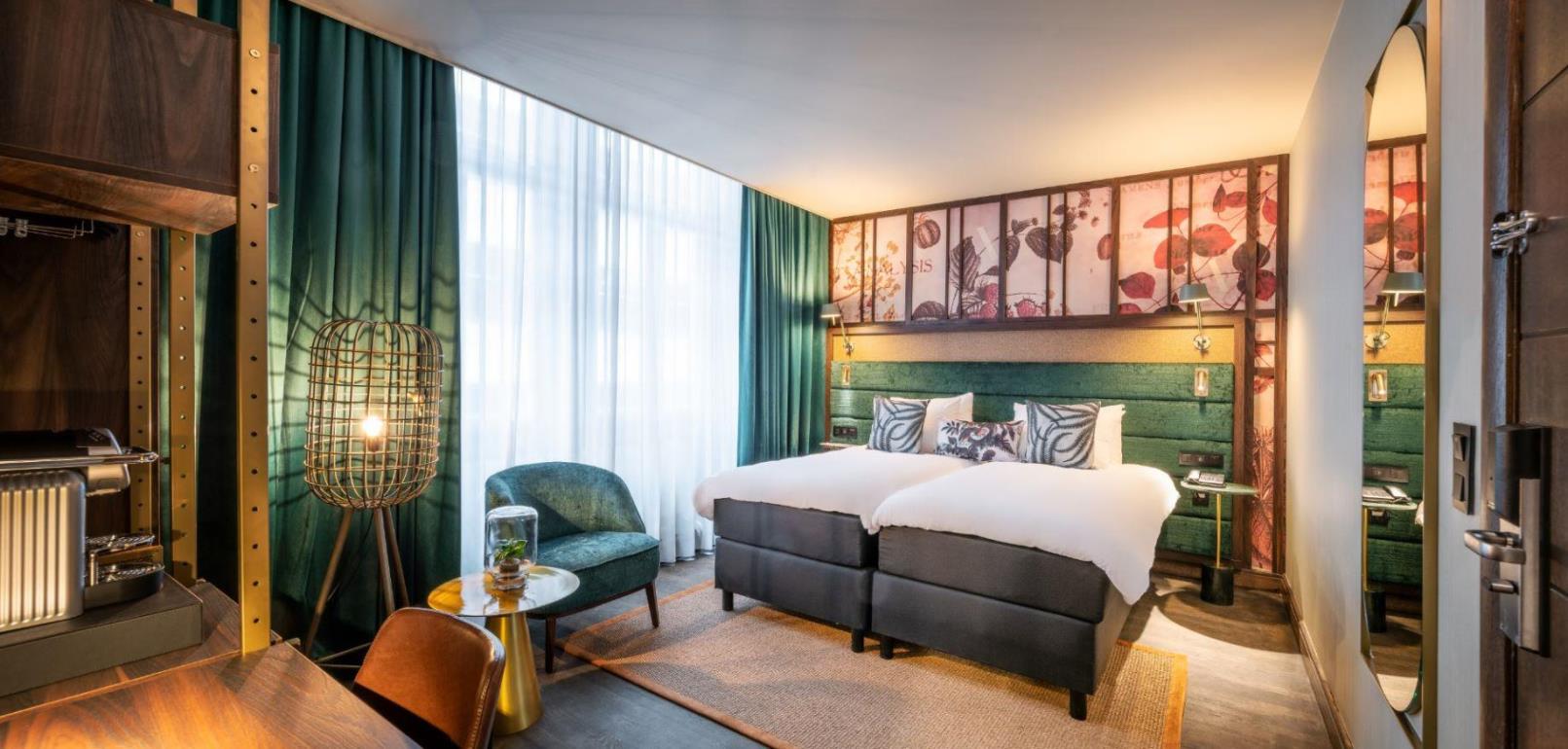 ---
Cambria Hotels hits new heights with its milestone 50th property, its largest location yet
Cambria Hotels, the upscale brand by Choice Hotels International has celebrated the opening of its 50th and largest location, the Cambria Hotel Anaheim Resort Area, with an exclusive ribbon cutting ceremony with Anaheim Mayor Harry Sidhu and representatives from Visit Anaheim, the city's tourism marketing organisation. The 12-storey, 352-room upscale hotel will be the brand's largest yet with versatile accommodation that varies to support the requirements of business travellers through to children-friendly suites with bunk beds and two showers to accommodate family use. The property offers convenient access to Disneyland Park and Disneyland California Adventure Park, along with the Anaheim Convention Center & Arena, Angel Stadium of Anaheim, and Honda Center.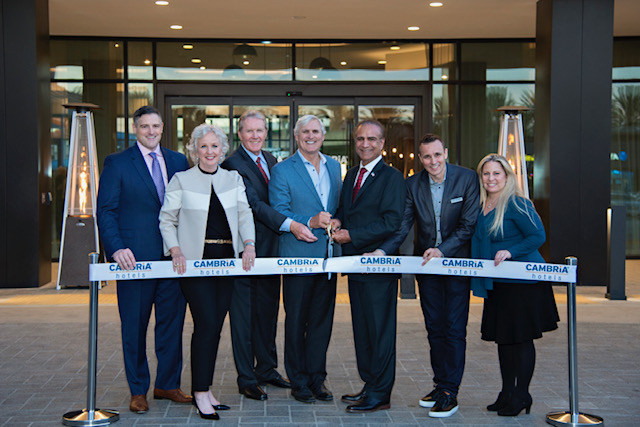 ---
It's a long way from Monaco to Macedonia… at least in terms of Airbnb accommodation costs!
New research from a UK property selling platform has found the varied costs of Airbnb accommodation across Europe. The analysis from Sellhousefast.uk looks at the cheapest and most expensive options within a one-mile radius of the central point in a city. It found the most expensive accommodation was eight times higher then the cheapest. It is no surprise that Monaco heads the list with a rate of EUR349 per night, ahead of London (EUR220 per night). At the other end of the scale, the cheapest option was in North Macedonia's capital, Skopje, at just EUR40 per night.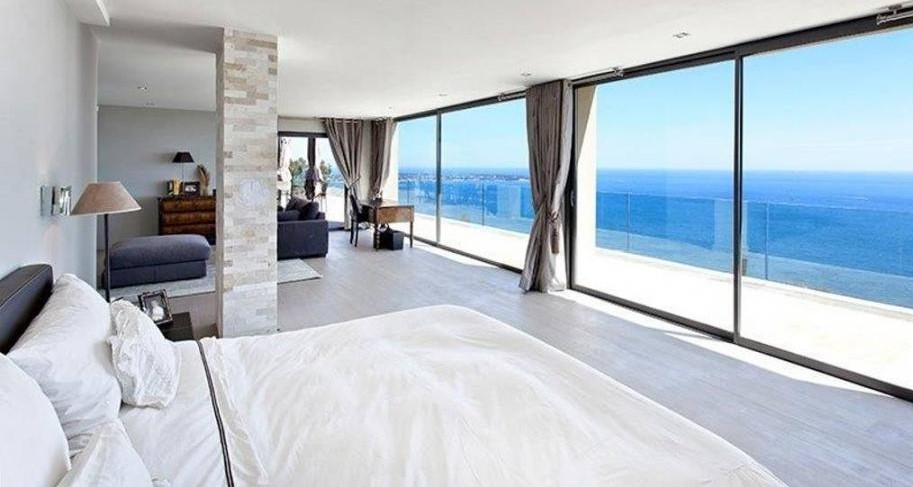 ---
JW Marriott unveils its mindful travel edit - a collection of spa products to 'relieve travel's most common stressors'
JW Marriott, in collaboration with Aromatherapy Associates, has launched its 'The Mindful Travel Edit', a collection of four spa products aimed at "relieving travel's most common stressors". The kit includes a collection of bath and body essentials to allow travellers "to stay relaxed during all aspects of their journey," it says. In addition to being available for purchase online, travellers can receive 'The Mindful Travel Edit' kit when they book the Mindful Travel package at one of the five participating hotels: JW Marriott Grosvenor House London, JW Marriott Venice Resort & Spa, the newly opened JW Marriott Istanbul Bosphorus, JW Marriott Hotel Ankara and the recently renovated JW Marriott Bucharest Grand Hotel.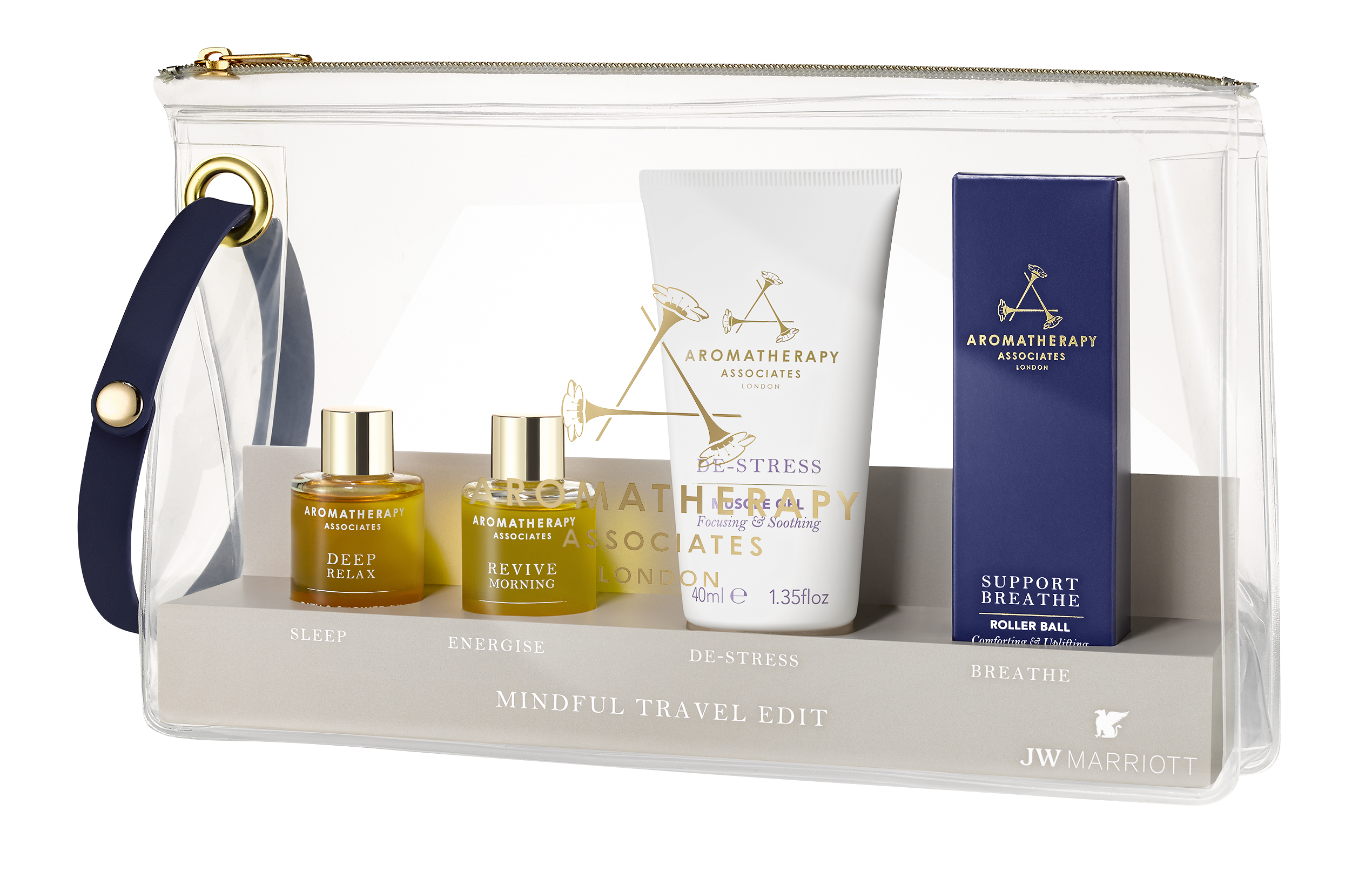 ---
News briefs
Best Western Hotels & Resorts has boosted its SureStay Plus portfolio across the US. The 46-room SureStay Plus Hotel by Best Western Humble has opened its doors in Humble, Texas; the 34-room SureStay Hotel by Best Western Calhoun South has opened its doors in Calhoun, Georgia; and the 52-room SureStay Plus Hotel by Best Western Auburn has opened its doors in Auburn, Indiana.
A new Fairfield by Marriott hotel has opened in Sheboygan, Wisconsin, USA. The 108-room Fairfield by Marriott Inn & Suites Sheboygan is located at 4117 South Taylor Drive and is owned and managed by Wisco Hotel Group. It is the first Marriott branded offering in the Sheboygan area.
The Four Points by Sheraton Anchorage Downtown has opened under the management of the Kishan Group. Formerly the Quality Inn & Suites, the property is located is just a short walk from the 5th Avenue Mall and is within walking distance of the Anchorage Museum and Dena'ina Civic and Convention Center. The property has 111 guest rooms, over 396 square feet of meeting space, a 24-hour fitness centre and a business centre.
The Four Seasons Resort Dubai at Jumeirah Beach, completed a recent room renewal programme with the transformation of 11 Imperial Suites, designed by famed French interior architect Sybille de Margerie. They start from 2,260 square feet in area and can sleep up to three adult guests, or two adults and two children.
The US hotel industry is poised for some major headwinds from the outbreak of the coronavirus. Hotel News Now, citing an analysis by Tourism Economics, has reported that visits from the US to China could drop by 25% in 2020, which would result in a loss of four million hotel room night and USD5.8 billion in visitor spending for the year. The publication stated that visitors from China to the US are projected to drop by about 885,000 in 2020 and by 1.6 million cumulatively through 2024.
Hotelbeds says its 180,000 hotel property partners now have access to over 15,300 B2B travel buying clients – such as tour operators, airline websites, points redemption & loyalty partners, and travel agency groups – in the Americas region. It says the region, covering North, Central and South America, now accounts for around one quarter of the company's 60,000 B2B travel buyers globally.
InterContinental Hotels Group (IHG) has completed the signing of a management agreement with Elysian Hotel Management Company Limited, for a new property near Khao Yai National Park in central Thailand. Set to open in 2020, the 61-key (45 rooms and 16 suites) InterContinental Khao Yai Swan Lake Resort will be an integral part of the Swan Lake mixed use project which is being positioned as a 'destination retreat'.
Israel's Isrotel hotel group has reopened the Mitzpe Hayamim as the latest addition to its 'Exclusive Collection' following an extensive USD23 million renovation. The 115-key property is the seventh property in the portfolio and kicks off an ambitious pipeline of 10 hotel launches slated over the next few years.
The opening of KOI Resort St Kitts, Curio Collection by Hilton, represents the brand's debut on the Caribbean island as well as KOI Hospitality's first entry into the hotel space. The 102-room oceanfront property is located a short distance from the Robert L Bradshaw International airport. Features include: a full-service pool terrace overlooking the ocean, a well-equipped gym, upscale spa treatments and a variety of dining options for guests.
The Lesante Blu Exclusive Beach Resort has been accepted into Virtuoso's portfolio of luxury travel partners, now comprised of more than 1,800 preferred suppliers in 100 countries. Its addition will open up new sales and marketing opportunities for the property, an adults-only resort on the Greek island of Zakynthos.
Marriott International has opened the renovated Sheraton Frankfurt Airport Hotel and Conference Center at Frankfurt Airport. The renovation of the property delivers a revamped Sheraton hotel and a new Marriott hotel, bringing two of its brands together in one location. The hotel is divided to allow for a 779-room Sheraton hotel and a 233-room Marriott hotel with fully refurbished rooms and a new Sheraton Club Lounge soon to open.
A luxury resort in the Turks & Caicos Islands has added two new villa homes to its Caribbean landscape. Sailrock Resort in South Caicos has unveiled a two-bedroom Skyridge Villa and a two-bedroom Oceanfront Reef Villa, both measuring about 3,000 square feet, in the Peninsula Villa neighbourhood.
US hotels posted solid results from the end of January to early February, with Super Bowl host Miami posts the largest gains in two key metrics. Data from STR shows that from the time period spanning 26-Jan-2020 through 01-Feb-2020, US hotel occupancy grew by +1.7% year-on-year to 57.6% while average daily rates (ADR) increased by +2.2% to USD127.94. Unit revenue, or revenue per available room RevPAR, jumped by +4% USD73.73. The host of Super Bowl 2020, Miami, enjoyed the largest increase with a 68.4% hike in RevPAR to USD339.88 driven by the highest increase in ADR of 69% to USD404.03.
The TownePlace Suites by Marriott Detroit Belleville 120-suite hotel has been formally opened. The property, located at 46418 North Interstate 94 Service Drive just two miles from Willow Run Airport, six miles from Detroit Metropolitan Wayne County Airport and 20 minutes from downtown Detroit, is managed by Namou Hotel Group. It offers studio suites, double queen-bed studio suites and one-bedroom suites with fully equipped kitchens, as well as separate living/working and sleeping areas.
Guest experience platform Wishbox which is working to redefine the way short-term rentals, hostels, and hotels engage and communicate with guests, has announced a funding round of USD2.5 million with new and existing investors. This round is an addition to USD1 million raised in 2017.