Radisson Blu to debut in Nanjing with upscale property in city's South New Town commercial area
India remained resilient in Feb-2020, but by the end of Mar-2020, only one in ten rooms was full
Hotel marketing - The Pavilions Hotels & Resorts turns to the public for its new campaign
Data metrics - latest performance insights from STR
News briefs – bitesize updates of latest industry news and developments
---
Radisson Blu to debut in Nanjing with upscale property in city's South New Town commercial area
Radisson Hotel Group continues to expand in China with the signing of its inaugural property in Nanjing, the country's ancient capital city, the current capital of Jiangsu province and a thriving modern metropolis. The Radisson Blu Hotel Nanjing South New Town is a new upper-upscale hotel being developed in Nanjing South New Town, a rapidly emerging commercial area that will become the city's new CBD. The property will take centre stage in the heart of this master-planned district, as part of a large complex also featuring a high-end shopping mall and an office tower. Scheduled to open its doors in 2024, Radisson Blu Hotel Nanjing South New Town will feature 300 rooms and suites, an indoor swimming pool, a fitness centre, a lobby lounge and three restaurants. It will also provide extensive event space, with two exhibition areas covering more than 3,200 square meters, a large ballroom and seven other meeting and function spaces.
---
India remained resilient in Feb-2020, but by the end of Mar-2020, only one in ten rooms was full
As COVID-19 concerns and restrictions have intensified in India, the country's daily hotel occupancy dropped to 11% during the last week of Mar-2020, according to preliminary data from STR. The nation had remained resilient in Feb-2020 in comparison with other APAC markets that were more deeply affected thanks largely to "robust domestic demand coupled with the low number of COVID-19 cases in the country at that time," but that quickly changed in Mar-2020 outlines Vidhi Godiawla, STR's business development manager for South and Central Asia. She notes that during the later portion of that month year-over-year occupancy levels declined by in excess of 80%. These declines, she acknowledges, are consistent with "the significant measures taken by Prime Minister Modi to combat the spread of the virus, and the extent of these measures will determine the hotel performance impact in the short to medium term". Along with a steep downward trend in occupancy, average daily rate (ADR) and revenue per available room (RevPAR) have also dropped significantly in India, according to STR data. ADR, which has decreased year over year by roughly 20% or more for eight consecutive days, went as low as INR4,924.18 on 28-Mar-2020. RevPAR reached its lowest absolute level (INR537.54) on 22-Mar-2020.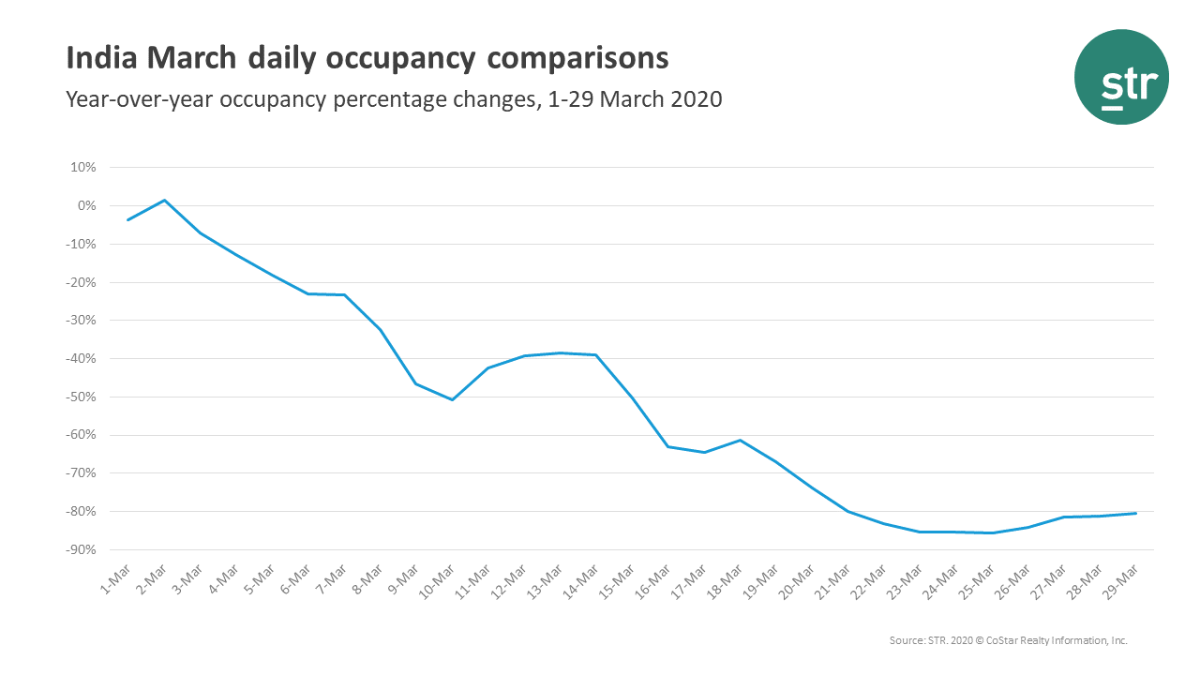 ---
Hotel marketing - The Pavilions Hotels & Resorts turns to the public for its new campaign
The Pavilions Hotels & Resorts have launched a competition targeted at content creators around the globe who are at home and looking for an activity to focus their passions on, the 'Curated Journey Video Competition', allowing amateur or professional film-makers an opportunity to win a 7-night stay at one of its hotels. The company's updated brand identity focuses on the guest journey and experience and entrants are invited to bring their own journeys to life. They are providing access to The Pavilions Hotels & Resorts video and content bank which features footage of all the hotels, locations and experiences to support any project, which should be combined with creators' own content from the area's which hotels are located. The competition runs until 10-May-2020, with the top five videos being shortlisted for a public vote between 12-May-2020 and 22-May-2020.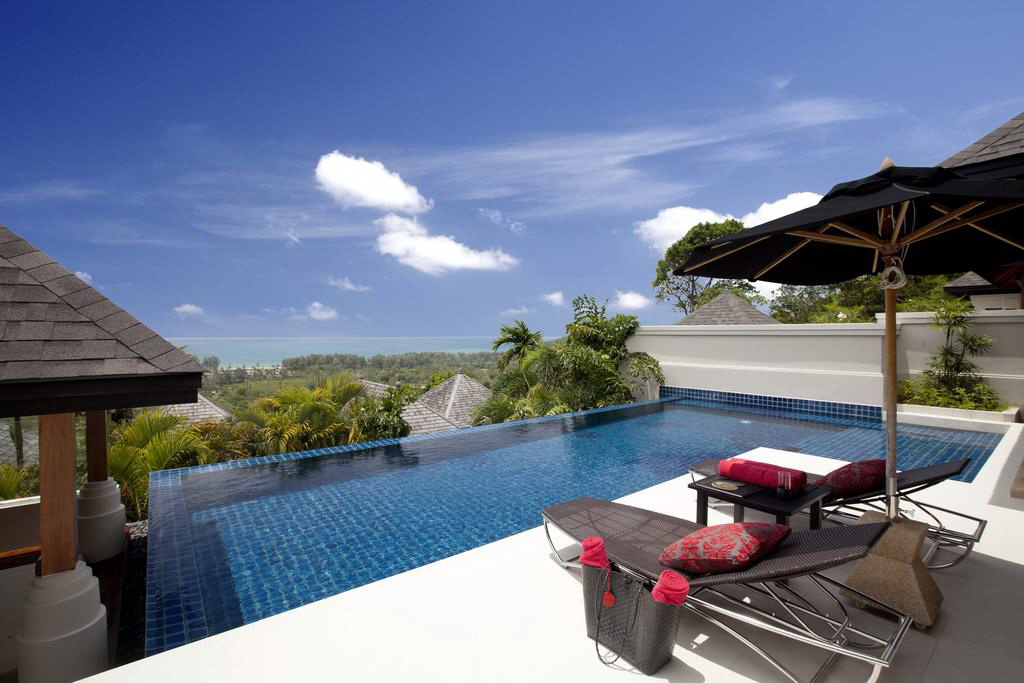 ---
Data metrics - latest performance insights from STR
In Canada, the hotel industry recorded negative year-over-year results in the three key performance metrics during the week commencing 22-Mar-2020. In comparison with the week commencing 24-Mar-2019, occupancy was down -76.1% to 14.8%, ADR down -25.1% to CAD109.66 and RevPAR fell -82.1% to CAD16.23. Among the provinces and territories, Quebec experienced the largest decline in occupancy (-85.9% to 8.6%) and RevPAR (-88.3% to CAD10.52). British Columbia posted the largest decrease in ADR (-31.0% to CAD113.86).
The US hotel industry reported negative year-over-year results in the three key performance metrics during the week commencing 22-Mar-2020. In comparison with the week commencing 24-Mar-2019, occupancy was down half at -67.5% to 22.6%, ADR fell -39.4% to USD79.92 and RevPAR was down two third at -80.3% to USD18.05. Aggregate data for the Top 25 Markets showed steeper declines across the metrics: occupancy (-74.5% to 19.6%), ADR (-43.9% to USD89.71) and RevPAR (-85.7% to USD17.60), according to STR.
---
News briefs
Hospitality app ALICE has launched a new free product to help hoteliers operate more efficiently during the current COVID-19 pandemic. The Checklists Software is been made immediately available for free to help hotels manage operations through times of low occupancy or closure, back into times of recovery, and up to full occupancy again.
In an effort to support hotel industry employees affected by this unprecedented public health crisis, the American Hotel & Lodging Foundation (AHLA Foundation), the charitable arm of the American Hotel & Lodging Association (AHLA), has provided free resources to help industry employees continue their education during this difficult time. These include, free hospitality management online courses, professional development scholarships for AHLA certifications and continuing education online programmes (English as a Second Language, GED, and Associate Degree College Courses).
Hotelmize, a developer of AI-based price prediction and profit-optimisation technologies for the hotel booking industry, is raising its B round investment largely in the Asia Pacific to expand service offerings, accelerate company growth, and capture the long-term promise of the region's tourism industry. The Israel-based company is establishing its APAC headquarters in Hong Kong as a gateway to the region.
Icelandair Group has announced Berjaya Land Berhad has completed its acquisition of a 75% stake in Icelandair Hotels and related real estate on 03-Apr-2020, brought forward from 31-May-2020. Due to the impact of coronavirus on the company's operations, the final payment has been reduced, amounting to a total cash payment of USD10.3 million. The total purchase price for the 75% share of the company amounts to a cash payment of USD45.3 million.
The LEGOLAND New York Resort which was originally scheduled to open in Jul-2020 will now not open to the public until 2021, its parent company Merlin Entertainments has announced. It says the unavoidable decision in adherence to the guidance of the Centers for Disease Control and Prevention and evolving restrictions from state and local governments in response to the coronavirus pandemic.
The Lotte City Hotel Gimpo Airport reportedly temporarily suspended operations from 01-Apr-2020 after learning a recent hotel guest tested positive for coronavirus. The property at Seoul Gimpo International Airport undertook disinfection and sterilisation measures and resumed operations from 03-Apr-2020.
As part of contingency measures to safeguard operations, Ritesh Agarwal, the founder & group CEO of OYO Hotels & Homes, has announced he will forego 100% of his salary for the rest of the year. The company's entire executive leadership team has also taken a voluntary pay cut starting at 25%.
Radisson Hotel Group has announced the signing of the Radisson Resort Dubai Palm Jumeirah, its first beach resort in Dubai and third Radisson hotel in the United Arab Emirates, bringing its UAE portfolio to 23 hotels in operation and under development. The property will contain 389 upscale rooms and suites and is located on the Jumeirah shoreline of the artificial archipelago built from reclaimed land.
Xenia Hotels & Resorts says an agreement from Feb-2020 to sell the 492-room Renaissance Austin Hotel for USD100.5 million may not complete. It warns that "it cannot provide assurances that the transaction will close as agreed upon, or at all". The deal was supposed to close in 1Q2020, but that was initially extended until 16-Apr-2020 when the release of the USD2 million deposit held in escrow to the company was authorised.
Industry benchmarking specialist STR forecasts that the US hotel industry is projected to report a 50.6% decline in revenue per available room (RevPAR) in 2020. Its Feb-2020 data showed 55,734 hotels and 5,341,586 rooms available in the US. Property closures are expected to lead to a 14.9% decline in room nights available for the year, it predicts.