HomeSuiteHome brought the 'best hotel experience in the comfort of your own home' to Amsterdam this past weekend
Villa Copenhagen is housed in a former Post Office and will deliver on its revised opening date
Manchester Airport to become part of Accor's new hotel tribe
Data metrics - latest performance insights from STR
News briefs – bitesize updates of latest industry news and developments
---
HomeSuiteHome brought the 'best hotel experience in the comfort of your own home' to Amsterdam this past weekend
Many of us have been practising social distancing, spending almost all of our time at home during which we would have all day-dreamed at least once about being able to travel again to a carefree, sunny and safe destination. With the Easter holidays this past weekend, a normally popular time to travel, the HomeSuiteHome initiative brought the hotel and holiday experience to Amsterdam homes with an on-and-offline experience in the comfort of residents' homes. Having partnered with local entrepreneurs, restaurants, and artists they created a unique home experience ranging from a virtual check-in to a curated locally sourced welcome box, live online entertainment and even access to a digital concierge.

---
Villa Copenhagen is housed in a former Post Office and will deliver on its revised opening date
The new Villa Copenhagen property in Denmark's capital city may have been forced to delay its opening, but it still plans to deliver a "conscious luxury" experience to guests when its doors open in around a month. The 390-room property is part of the Nordic Choice Hotels portfolio and is located next to the famous Tivoli Gardens in the former Central Post and Telegraph Head Office. This original building dates back to 1912, but has been blended with modern architecture and design to deliver 5-star luxury. The Villa Copenhagen was due to debut in Apr-2020 but due to COVID-19 restrictions across Denmark a revised 14-May-2020 date has now been set for its opening.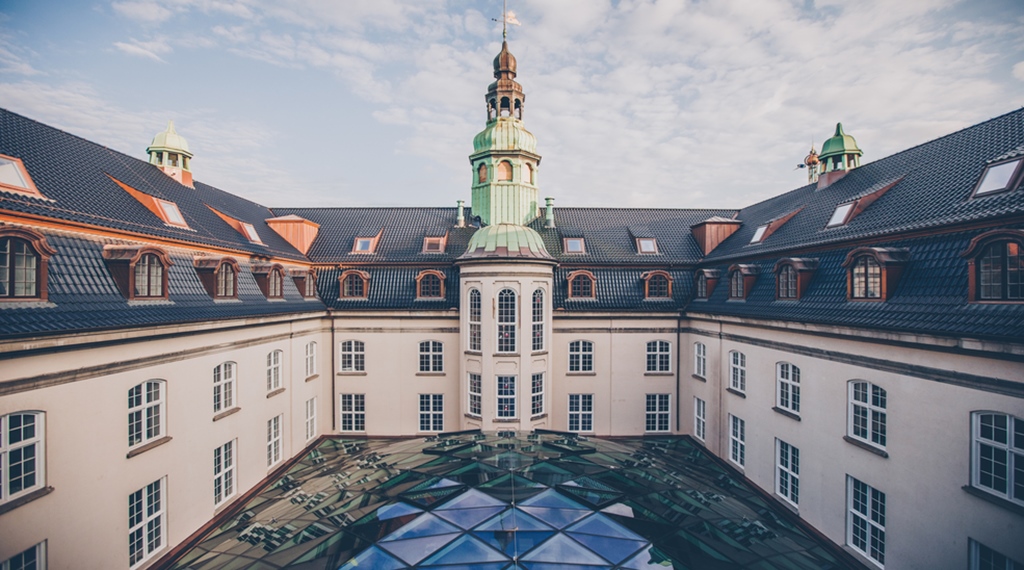 ---
Manchester Airport to become part of Accor's new hotel tribe
Accor has agreed a partnership with H3 Hotels to bring its midscale lifestyle Tribe brand to a new nine storey property being developed as part of the Airport City Manchester complex, adjacent to Terminal 2 at the north west English airport. The property, which will open in 2022, represents the first commitment to the Tribe brand in England and follows its successful debut in the UK with the opening of a Tribe hotel in Glasgow in 3Q 2019. The 412-bedroom hotel will feature four restaurant and bar areas, working spaces, a gym and a crew lounge for airline staff travelling through Manchester Airport. Planning permission has already been granted and construction is scheduled to commence later this year, subject to the lifting of mobility restrictions in the fight against the COVID-19 outbreak.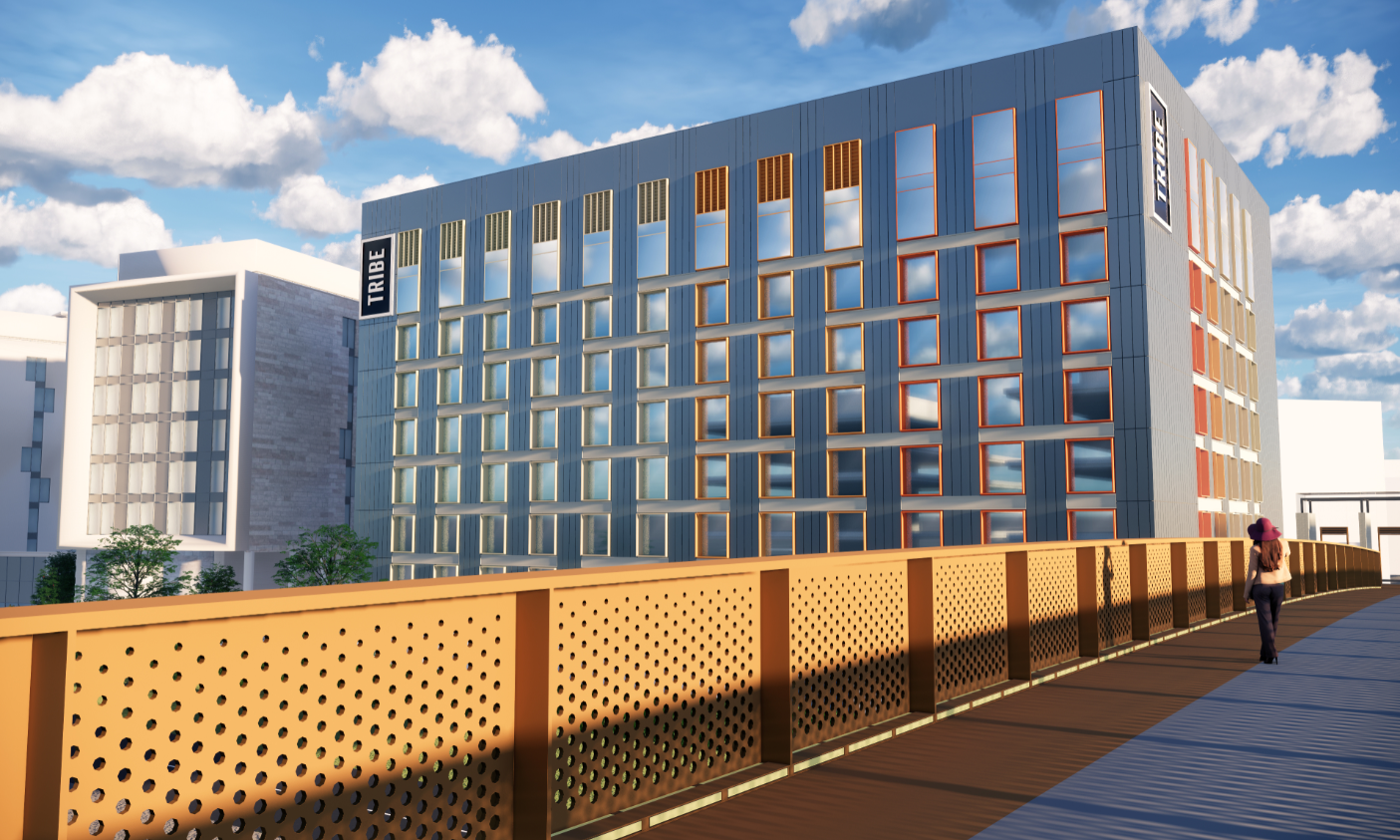 ---
Data metrics - latest performance insights from STR
Reflecting the circumstances around the COVID-19 pandemic, STR's preliminary Mar-2020 data for Abu Dhabi shows significant year-over-year declines in the three key performance metrics. Compared with Mar-2019 data, occupancy was down -32.9% to 55.1%, ADR down a similar -32.6% to AED333.92, while RevPAR fell -54.7% to AED183.86. Daily data for the month showed 31 consecutive days of double-digit decreases in each of the three key performance metrics.
It is a similar story in London which also showed significant year-over-year declines in the three key performance metrics in Mar-2020, based on preliminary data. Occupancy was down -57.8% to 34.5% compared to Mar-2019, while ADR slipped -10.4% to GBP124.15 and RevPAR declined -62.1% to GBP42.88. Daily data for the month shows 31 consecutive days of double-digit declines in occupancy and RevPAR.
The Caribbean hotel industry reported negative year-over-year results in the three key performance metrics during the week commencing 22-Mar-2020. In comparison with the week commencing 24-Mar-2019, occupancy fell -85.9% to 10.6%, ADR was down -21.8% to USD231.60 and RevPAR declined -89.0% to USD24.44. Among data-sufficient islands within the Caribbean region, STR says, the Bahamas saw the steepest year-over-year decline in RevPAR (-95.2% to USD12.99). That was due to the region's lowest absolute occupancy (-90.8% to 7.3%) and the largest drop in ADR (-47.8% to USD177.39).
The Mexican hotel industry reported negative year-over-year results in the three key performance metrics during the week commencing 22-Mar-2020. In comparison with the week commencing 24-Mar-2019, occupancy was down -81.3% to 12.3%, ADR fell -39.5% to MXN1,644.74 and RevPAR declined -88.7% to MXN201.65. Mexico City occupancy fell -88.7% to 8.2%, but ADR declines weren't nearly as staggering (-8.9% to MXN2,292.69). Similarly, Guadalajara saw an 83.9% drop in occupancy to 8.7% but a 7.7% decline in ADR to MXN1,492.99, reports STR.
---
News briefs
The Accor Group has confirmed that as part of "aggressive, incremental actions" during the current COVID-19 crisis that it will review recurring investment plans for 2020 resulting in a EUR60 million reduction in capital expenditure. It has also introduced a travel ban, hiring freeze, reduced schedules and /or furloughing for 75% of global head office teams for 2Q, resulting in a further minimum EUR60 million reduction in general and administrative expenses for the full calendar year.
Ottawa International Airport Authority has implemented a range of measures to reduce costs in response to the outbreak of coronavirus. Among them has been a delay with the construction of the Alt Hotel Ottawa Airport.
The Ascott Limited has revealed plans to open a 445-unit serviced apartment property in Bangkok, Thailand. Somerset Rama 9 Bangkok is located in Ratchadapisek-Rama 9, the new central business district of the Thai capital. The property's apartments are split among five room types: the 33 square metre deluxe room, the 42 square metre studio executive rooms, one-bedroom executive rooms between 45 and 57 square metres, 57 square metre one-bedroom premier rooms, and 90 square metre two-bedroom premier rooms.
The Baird/STR Hotel Stock Index dropped 36.0% in Mar-2020 to a level of 2,748. Year to date through the first three months of 2020, the stock index is down 47.9%. Its latest update shows the Hotel Brand sub-index decreased 34.5% from Feb-2020 to 4,712, while the Hotel REIT sub-index declined 40.0% to 702.
It is being reported in Rio de Janeiro that the city's iconic Belmond Copacabana Palace has temporarily closed its doors to guests for the first time in its 97 year history. It - like many of the more than 60 hotels in Rio that have closed their doors during the Covid-19 crisis - hopes to reopen for business from the end of May. The property had seen occupancy levels crash, albeit two residents will reportedly remain during the closure.
LVMH Moët Hennessy Louis Vuitton, owner of Dior, Givenchy and Louis Vuitton, is boosting its hospitality offer with addition of a luxury boutique property at the corner of Rodeo Drive and Little Santa Monica Boulevard in Beverley Hills, close to Los Angeles. Part of the Cheval Blanc collection it will feature 115 oversized suites and is expected to open in 2025.
The Courtleigh Hotel and Suites has announced that is has, once again, been designated as a 'Best of Housekeeping' property by the American Automobile Association (AAA). The 127-room property, located in the heart of New Kingston, Jamaica, is popular with both business and leisure travellers.
The Lodging Opportunity Fund REIT (LOF REIT) has secured a USD9.2 million refinance loan on its Delta by Marriott Green Bay property with specialist hospitality finance company Access Point Financial. LOF REIT had acquired the property as a Ramada in 2017 before it underwent an extensive renovation to reposition as a Marriott-branded hotel, opening its doors in its new form on 14-Feb-2019.
Fiji's Bureau of Statistics reported strong provisional hotel room capacity and tourist accommodation statistics for 2019. The number of rooms available increased 3.7% year-on-year; the number of rooms sold increased 7.9%; and room occupancy rate increased 2.1pp to 55.8%.
Sumitomo Real Estate reportedly postponed the opening of Haneda Airport Garden, a hotel, bus terminal, shopping centre and event hall complex connected to Tokyo Haneda Airport terminal 3 on 21-Apr-2020 as originally planned, due to the impact of coronavirus. The facility will house one 160 room hotel, one 1557 room hotel, 60 retail outlets and 30 restaurants and is now expected to open later in summer 2020.
The NIZUC Resort & Spa, a five-star AAA Five Diamond resort situated on the beaches of Punta Nizuc in Cancun, Mexico has been named the 'most instragrammable hotel in the world' by Luxury Travel Advisor.
Points International confirmed the launch in Mar-2020 of a multi-year partnership with Quidco, the largest cash back rewards programme in the UK, offering up to 15% cash back to members booking hotels on Point's International white label site. This represents its first move into the global cashback segment and opens its Points Travel business to additional opportunities for further growth.