IHG takes on Fiesta Resort & Spa Saipan and rebrands it as a Crowne Plaza
Kempinski launches 'white glove service' to meet highest level of service and guest comfort
Los Angeles continues to lead the US hotel construction pipeline, but New York has the most properties currently under construction
Data metrics - latest performance insights from STR
News briefs – bitesize updates of latest industry news and developments
---
IHG takes on the Fiesta Resort & Spa Saipan and rebrands it as a Crowne Plaza
InterContinental Hotels Group (IHG) has signed a long-term agreement with Asia Pacific Hotels to take on the management of Fiesta Resort & Spa Saipan, in the Commonwealth of Northern Mariana Islands, from May-2020. The 416-room hotel will rebrand as Crowne Plaza Resort Saipan in 2022 following a refurbishment, before adding a 116-room extension by 2025. IHG last year took over the management of the 318-room Fiesta Resort Guam, a hotel that will also rebrand as a Crowne Plaza one year earlier in 2021. The Fiesta Resort & Spa Saipan features six dining outlets and a club lounge, and also offers four meeting rooms, a 300-person ballroom, a gym, multiple swimming pools, retail area and a stunning 500 metre beach frontage.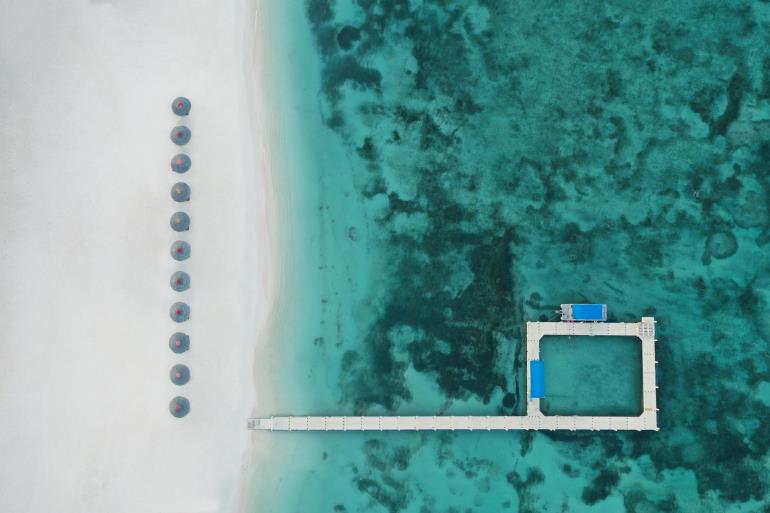 ---
Kempinski launches 'white glove service' to meet highest level of service and guest comfort
As some of the closed Kempinski Hotels now reopen, the company's operational strategy and quality management team has launched this extensive service covering all areas of the luxury hotels while keeping in line with the regional safety and health regulations as a top priority. The "Kempinski White Glove Service" will aim to deliver full confidence to guests of the cleanliness and disinfection of the premises and reflect the seriousness of the current situation in all aspects of its daily operation. It is backed by a comprehensive 50-page guidebook that meticulously treats any kind of measures to be taken in all departments of the luxurious hotels ranging from arrival of the guests to set-up of public areas, food and beverage to housekeeping as well as spa areas to meeting spaces.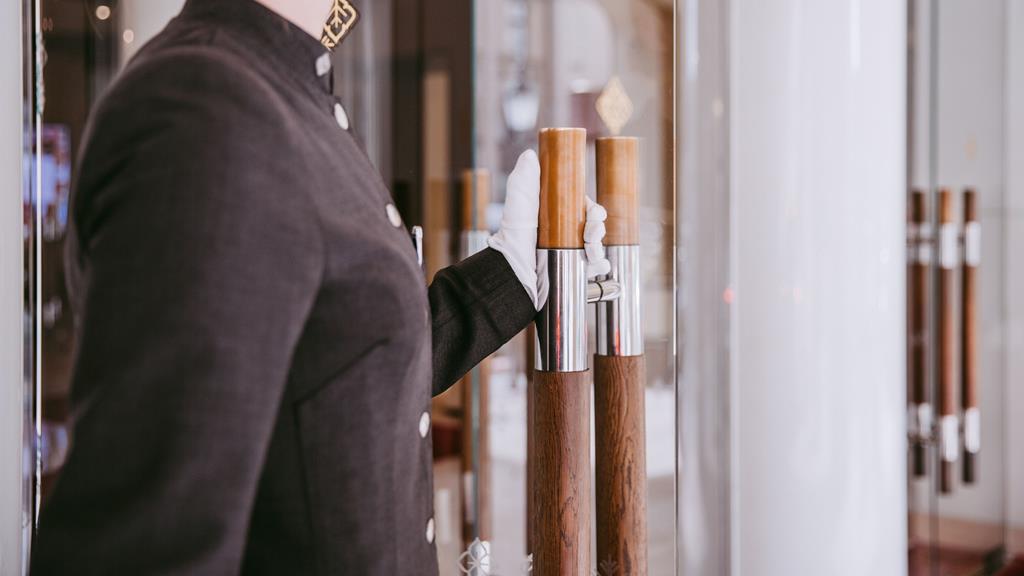 ---
Los Angeles continues to lead the US hotel construction pipeline, but New York has the most properties currently under construction
At the close of the first quarter of 2020, Los Angeles, Dallas, New York City, Atlanta and Houston where the US markets with the largest total hotel construction pipelines, according to latest research from Lodging Econometrics (LE). As has been widely reported, the majority of hotels across America are experiencing an extreme decrease in occupancy and some have even closed temporarily, But LE says Covid-19 did not have a full impact on the quarter perfor4mance, only impacting last 30 days. Its research shows that Los Angeles led the construction pipeline with 166 projects and 27,752 rooms. Nationally, under construction projects hit a new all-time high with 1,819 projects with 243,100 rooms with New York City having by far the greatest number of projects already in the ground, 108 projects and 18,434 rooms. In the first quarter, Dallas had the highest number of new projects announced into the pipeline, says LE with 13 projects and 1,461 rooms. Meanwhile, LE has found that many properties are using the current low demand to complete updates, plan or start renovations or reposition their assets – it recorded renovation and conversion totals of 1,385 active projects and 232,288 rooms in the first quarter of 2020.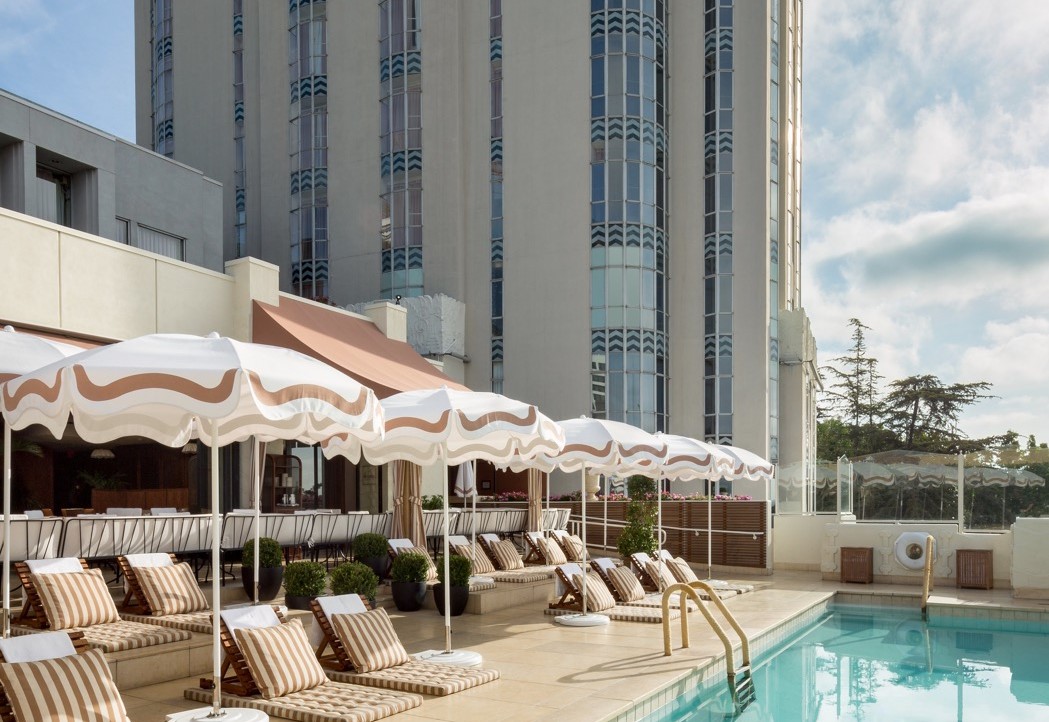 ---
Data metrics - latest performance insights from STR
In Canada, the hotel industry recorded steep year-over-year declines in the three key performance metrics during the week commencing 19-Apr-2020. In comparison with the week commencing 21-Apr-2019, occupancy was down -76.9% to 15.0%, ADR down -32.2% to CAD101.22 and RevPAR fell -84.4% to CAD15.14. Among the provinces and territories, Quebec experienced the largest decline in occupancy (-87.7% to 7.9%) and RevPAR (-91.6% to CAD8.20), Newfoundland and Labrador matched for the other largest decline in occupancy (-87.7% to 7.1%), while British Columbia posted the largest decrease in ADR (-39.5% to CAD105.48).
The US hotel industry reported significant negative year-over-year results in the three key performance metrics during the week commencing 19-Apr-2020. In comparison with the week commencing 21-Apr-2019, occupancy was down -62.2% to 26.0%, ADR fell -42.9% to USD73.61 and RevPAR was down -78.4% to USD19.13. Aggregate data for the Top 25 Markets showed steeper declines across the metrics: occupancy (-67.2% to 24.8%), ADR (-48.8% to USD80.46) and RevPAR (-83.2% to USD19.95), according to STR.
---
News briefs
The American Hotel & Lodging Association (AHLA) believes the average small business hotel will require additional funding from SBA loans under the Paycheck Protection Program (PPP) in order to rehire employees or prevent further layoffs and keep their business open. It claims that "covered costs" as defined in the CARES Act cover only 47% of hotel operating costs. With revenues at 20% to 40% of normal level for the remainder of 2020, it says the only solution for keeping employees on the payroll is to increase the PPP loan limits.
Carolyn Izzo Integrated Communications (CIIC) and Boutique Lifestyle Leaders Association (BLLA) have developed a partnership that provides the latter's member hotels with a complimentary consultation on crisis communication responses and recovery. CIIC will also act as official public relations firm for BLLA in developing an enhanced programme to help promote the association's current campaigns of #BoutiqueStrong and #SaveBoutiqueHotels.
Caribbean Hotel and Tourism Association (CHTA) has warned some Caribbean properties could collapse if some tour operators fail to pay money owed. It asserted that more than two thirds (69%) of hotels report that they have not been receiving timely reimbursements from tour operators for services provided during 1Q 2020 with the average amount owed to hotels a reported USD219,000 per hotel.
Latest data from Duetto highlights sees a slight uptick in web traffic across all regions. Its weekly Duetto Pulse Report, based on weekly web traffic data from hotels using its platform, shows a rise in new hotel bookings. In APAC, the data for new bookings shows increased pace for Q2 2021. In EMEA a similar pattern can be seen, with an uplift in new reservations for May-July 2021. For North America, new bookings for 2020 continue to fall behind previous year figures, but new bookings for 2021 are exceeding at a pace.
The new Extended Stay America Bluffton - Hilton Head has opened in South Carolina, USA. The newly constructed property stands four stories tall and contains 120 rooms each with fully equipped, in-room kitchens with full-size refrigerators, microwave ovens, stovetops, cookware, utensils and dishes. The property is located on Seagrass Station Road.
The Hospitality Professionals Association (HOSPA) has opened up its educational courses, welcoming a fresh intake of learners and waiving the usual twice annual registration process in a move that will enable furloughed colleagues to learn and enhance their hospitality careers during lockdown. Ordinarily, learners can only enrol on HOSPA courses in March and August each year.
Hospitality Ventures Management Group (HVMG), an Atlanta-based, private hotel investment, ownership and management company, announced it has launched a relief fund for its laid off associates impacted financially by the on-going coronavirus pandemic. The GoFundMe trust is voluntarily supported by anyone wishing to donate to these in-need hotel industry workers.
Magnusson Hotels says that because its portfolio is widely dispersed across USA secondary, tertiary, rural and highway markets, many areas have been less impacted in 1Q 2020 than primary markets dependent upon leisure, corporate and international. The company sustained a portfolio-wide occupancy reduction only -0.4% and just a USD1 loss in ADR.
Operto Guest Technologies and igloohome have come together to bring Operto's Smart Stay property automation solution and igloohome's smart padlocks, smart lock boxes and smart locks as a solution to property managers and owners. igloohome offers deadbolts, mortise locks, smart lockboxes and smart padlocks solutions, ideal in offline environments where an internet connection is not available.
India's Oyo Hotels and Homes, backed by SoftBank, plans to offload more properties around the world, three sources familiar with the matter have told Reuters, as the coronavirus pandemic prompts it to speed up a retreat from a rapid global expansion. While Oyo does not plan to completely exit any market, it will either terminate or not renew contracts with loss-making hotels, according to the platform.
Singapore Hotel Association (SHA), the umbrella body for hotels in Singapore, has partnered with global hospitality data benchmarking and analytics STR to use the latter's tools for hotel benchmarking and performance advancement. As reported last week, Singapore experienced its worst month on record for occupancy (38.3%) and revenue per available room (SGD81.35) in Mar-2020.