voco South Melbourne to become latest addition to IHG's rapidly-growing upscale pipeline
Hilton updates its cancellation policy to offer further flexibility to guests
Reunion Rooms – Hyatt Place Amsterdam Airport's new option for its connecting rooms
Data metrics – latest performance insights from STR
News briefs – bitesize updates of latest industry news and developments
---
voco South Melbourne to become latest addition to IHG's rapidly-growing upscale pipeline
InterContinental Hotels Group (IHG) has confirmed plans to further extend the reach of its colourful voco brand in Australasia with a seventh hotel, the voco South Melbourne, now added to its pipeline. Scheduled to open in early 2023 in partnership with Melbourne-based developers, BEKL, the new-build voco South Melbourne "will be a different way to stay" at the northern end of St Kilda Road, where accommodation options are currently limited to serviced apartments, notes IHG. Experienced hotel architect and interior designer, Plus Architecture, will design the 171 rooms focusing on the brand's 'Me Time' concept. This signing continues the rapid growth in IHG's upscale pipeline in Australasia, which includes seven Hotel Indigo properties, seven voco hotels, and three Crowne Plaza hotels that will open this year in Hobart, Adelaide and Sydney Darling Harbour. IHG currently has 52 hotels operating under four brands in Australasia, including: InterContinental, Crowne Plaza, Holiday Inn, voco and Holiday Inn Express, with another 38 in the pipeline.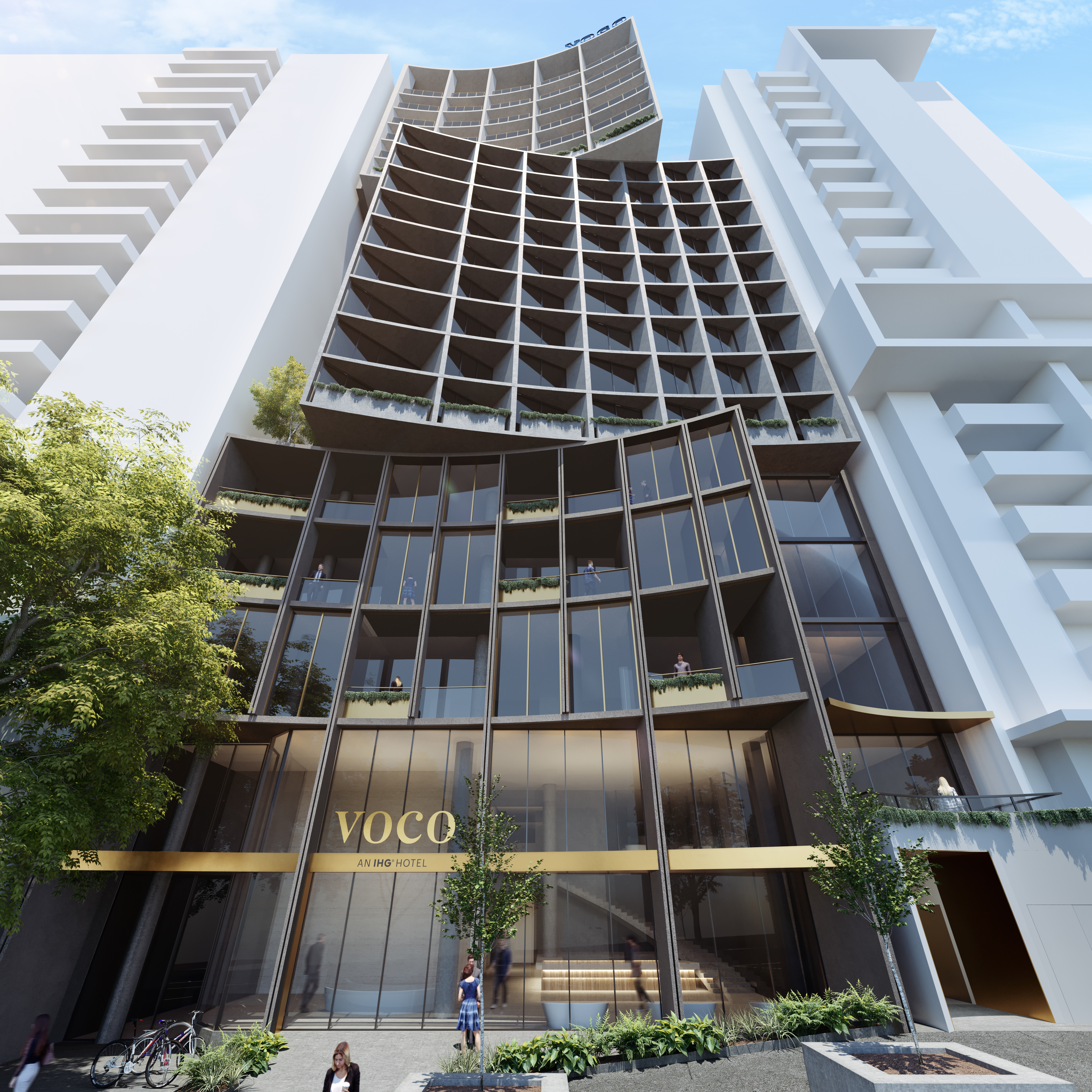 ---
Hilton updates its cancellation policy to offer further flexibility to guests
Hilton has modified its flexible cancellation policy to provide guests with further travel flexibility during the Covid-19 pandemic. The update, introduced from 05-Jun-2020, means that any individual reservations booked on and between 12-Mar-2020 and 31-Aug-2020 for any future arrival date can be changed or cancelled at no charge, up to 24 hours before scheduled arrival day. Adding to its previous flexible cancellation policy adopted in Mar-2020, reservations made prior to 12-Mar-2020 can also be changed or cancelled (including "non-cancellable" or Advance Purchase bookings) without penalty, as long as this is completed at least 24 hours before arrival, but not later than 31-Aug-2020.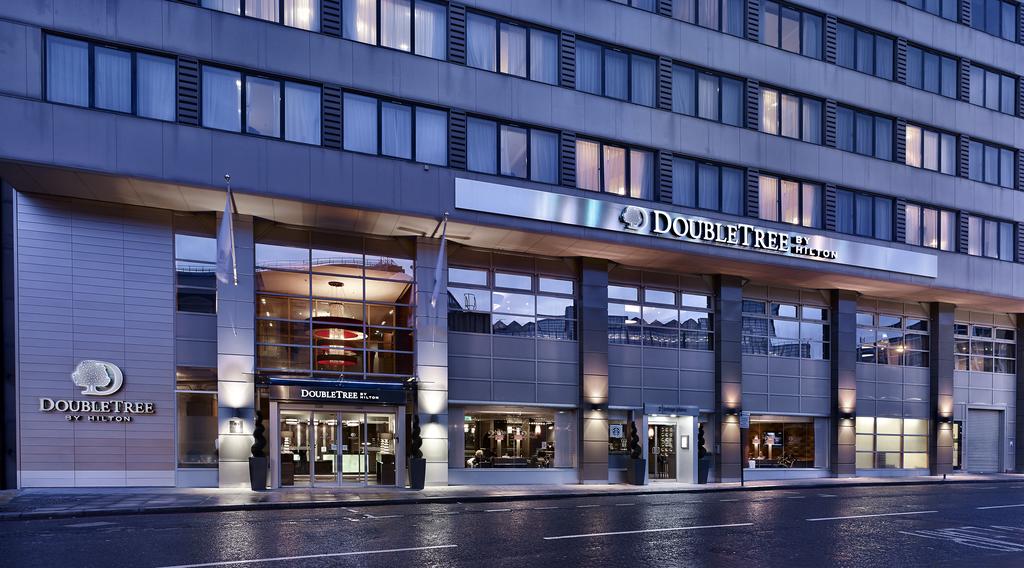 ---
Reunion Rooms – Hyatt Place Amsterdam Airport's new option for its connecting rooms
In order to ensure people have a safe way of meeting up with friends and family in person, Hyatt Place Amsterdam Airport has renovated its connecting rooms installing a plexiglass partition in between the room to allow for safe face-to-face meetings. The Reunion Rooms concept was born from the personal needs of the property's director of sales, Floris-Jan König, who wanted to introduce his first child to friends and family. With social distancing restrictions in place the plexiglass partition in between two connecting rooms in the hotel, meant his daughter could be showcased in a safe and private setting. The property says its personal need has been supported by demand from the local business community for safe and secure locations to conduct interviews and management team meetings.
---
Data metrics - latest performance insights from STR
Latest weekly data on Canada shows hotel performance up slightly from previous weeks in the week commencing 24-May-2020, but with the same significant level of year-over-year declines. In comparison with the week commencing 26-May-2019, occupancy fell -70.4% to 21.4% (versus 18.9%, 18.4% and 17.5% in the previous three weeks), ADR declined -40.1% to CAD102.82 and RevPAR was down -82.3% to CAD22.04. British Columbia (25.3%), Saskatchewan (22.9%), Ontario (22.2%) and Alberta (20.0%) were the provinces with occupancy of at least 20.0%. Vancouver (24.5%) and Montreal (20.0%) were the only major markets at or above that mark.In the United States of America (USA) there was another small rise from previous weeks in hotel performance for the week commencing 24-May-2020. Year-over-year declines remained significant although not as severe as the levels recorded previously. In comparison with the week commencing 26-May-2019, occupancy was down -43.2% to 36.6%, a seventh successive week of rises after hitting the low of 22.0% for the week commencing 05-Apr-2020. ADR was down a third, exactly -33.3% to USD82.94, while RevPAR declined -62.1% to USD30.34. Six of the country's top 25 markets saw occupancy levels above 40%: New York, New York (47.6%); Norfolk/Virginia Beach, Virginia (44.2%); Tampa/St. Petersburg, Florida (44.0%); Phoenix, Arizona (42.5%); Atlanta, Georgia (40.7%); and Detroit, Michigan (40.4%).
---
News briefs
Accor has acknowledged it has seen renewed interest in travel demand as lockdown measures ease, seeing hotel reservations doubling. It aims to reopen more than 70% of its global hotel network from the beginning of Jul-2020. In France, 900 of the Group's 1573 hotels are now open, representing more than 50% of its properties.
Hotel operations technology company ALICE has launched an eBook titled 'Post Covid-19 Hotel Operations: How Technology Helps Deliver Contactless Hospitality with a Lean Staff'. While there are many clear and useful guidelines that have been written about post Covid-19 hotel operations and what hotel managers need to do, this provides guidance on 'how' this should be done.
Frasers Hospitality has become the first hospitality brand to be awarded ASAP's ISAAP Compliance Accreditation across the twelve countries it operates in across EMEA. This Accreditation offers assurance to travel buyers and guests that its properties – serviced apartments, hotel residences and boutique lifestyle hotels – throughout the EMEA region achieve the stringent ISAAP Global Standard for safety and service, including the Covid-19 sanitisation requirements, in addition to security, fire risk management and discrimination.
InterContinental Hotels Group (IHG) will bring its luxury InterContinental brand back to the Italian capital with he opening of the InterContinental Rome. The property will be set on the iconic Via Veneto, in the Ludovisi area of the city, close to the Villa Borghese. The existing property - which includes 160 rooms and suites, a restaurant, bar, spa and public areas - will be restored to "create a sense of discreet, modern luxury for visitors and locals alike", says IHG ahead of its opening in 2022.
In preparation for reopening Israel to both domestic and international tourism, Israel's Ministry of Tourism and Ministry of Health have outlined a new "Purple Standard" for operating hotels in the country. For hotels to remain in compliance with the new standard, they must reach and maintain several benchmarks outlined by Ministry of Health officials that will deem the property safe for travellers.
Lodging Econometrics (LE) research for the first quarter of 2020 shows the hotel construction pipeline in the Middle East decelerated slightly to 607 projects/172,182 rooms, down -3% and -5% respectively, year-over-year (YOY). Projects currently under construction are at 357 projects/114,817 rooms. Projects scheduled to start construction in the next 12 months stand at 113 projects/27,872 rooms, and projects in the early planning stage are at 137 projects/29,493 rooms. The Middle East had 15 new hotels/6,527 rooms open in the first quarter of 2020.
NH Hotels confirms that the isolation around the world led the company to temporarily close nearly 95% of its hotels, although properties are now reopening. As a result of the unprecedented environment revenues in the first quarter decreased by -20.8% to EUR279.4 million.
New data from hotel guest acquisition platform SiteMinder has revealed a growing demand for travel within Europe which has now pushed total hotel bookings worldwide past a quarter of 2019 levels. The SiteMinder World Hotel Index shows the volume of hotel bookings globally has now reached 29.62% YoY. The statistics show France's hotel bookings have almost doubled to 22.36% YoY, Portugal's hotel bookings have risen to 28.51% of last year's levels and Spain's to 23.38% YoY. Germany has the strongest performance growing from 32.51% to 40.18% YoY, led by Hamburg which is now seeing nearly half (49.59%) of the booking volume it saw this same time last year.
Whitbread, the owner of the Premier Inn and hub by Premier Inn hotel brands, is re-starting construction of its flagship Oxford Greyfriars Premier Inn. The construction of the 90-bedroom hotel on Paradise Square in the city was temporarily halted in Mar-2020 following the introduction of the nationwide lockdown due to coronavirus. The new hotel is scheduled to open in summer 2021 and will be the first Premier Inn hotel in Oxford City Centre, complementing properties at Oxford Business Park and Oxford Airport (Kidlington).