Ramada by Wyndham to expand in Spain with upcoming hotel openings in Madrid and Valencia
Hotel Indigo in Verona uses Romeo and Juliet as its main inspiration
Hotelbeds launches a new chatbot called Bedsy
Data metrics – latest performance insights from STR
News briefs – bitesize updates of latest industry news and developments
---
Ramada by Wyndham to expand in Spain with upcoming hotel openings in Madrid and Valencia
Wyndham Hotels & Resorts will expand its Ramada by Wyndham brand in Spain with the upcoming openings of the Ramada by Wyndham Madrid Tres Cantos and Ramada by Wyndham Valencia Almussafes. Following the brand's successful entry into Spain in late 2019 with Ramada by Wyndham Madrid Getafe, the two new properties are owned by Covivio, a leading European real estate operator, through its subsidiary Covivio Hotels, and managed by hotel management company Hotel Collection International. The 133-room Ramada by Wyndham Valencia Almussafes will open its doors on 01-Jul-2020, minutes from the Rey Juan Carlos Business Park with good accessibility to the City of Arts & Sciences opera house, science museum, aquarium and much more. The 61-room contemporary Ramada by Wyndham Madrid Tres Cantos hotel is scheduled to open in Sep-2020 located in a corporate location North of Madrid with convenient access to the Euronova Business Park, as well as a nearby train connections into the city centre.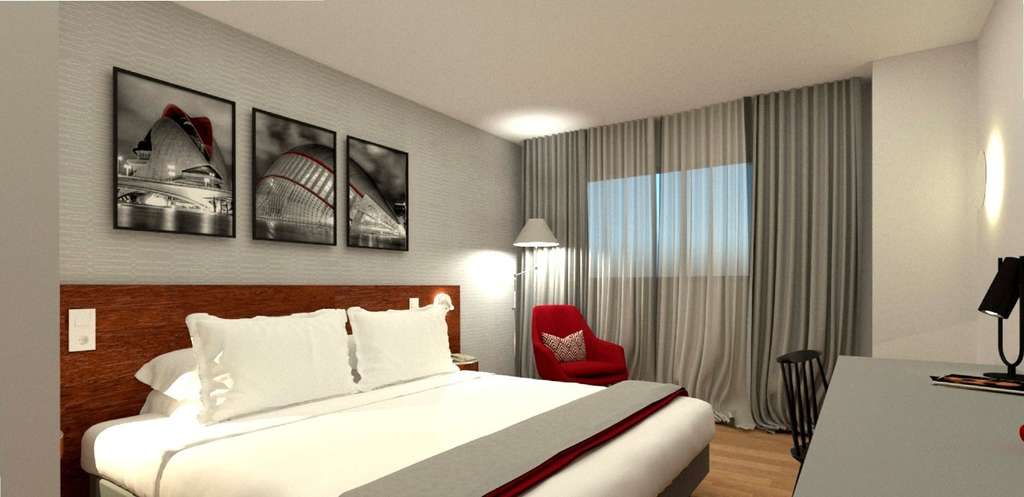 ---
Hotel Indigo in Verona uses Romeo and Juliet as its main inspiration
InterContinental Hotels Group (IHG) has opened its latest Hotel Indigo property in Verona, Italy. The new Hotel Indigo Verona - Grand Hotel Des Arts debuts following a full renovation of the former Grand Hotel Verona which draws inspiration from the city's passion of preserving history. The 62-room property follows the brand brief of being inspired by its local neighbourhood with the story of the star-crossed lovers from William Shakespeare's Romeo and Juliet its main inspiration. There are currently 119 Hotel Indigo properties open globally with another 104 in the pipeline to open in the next 3-5 years.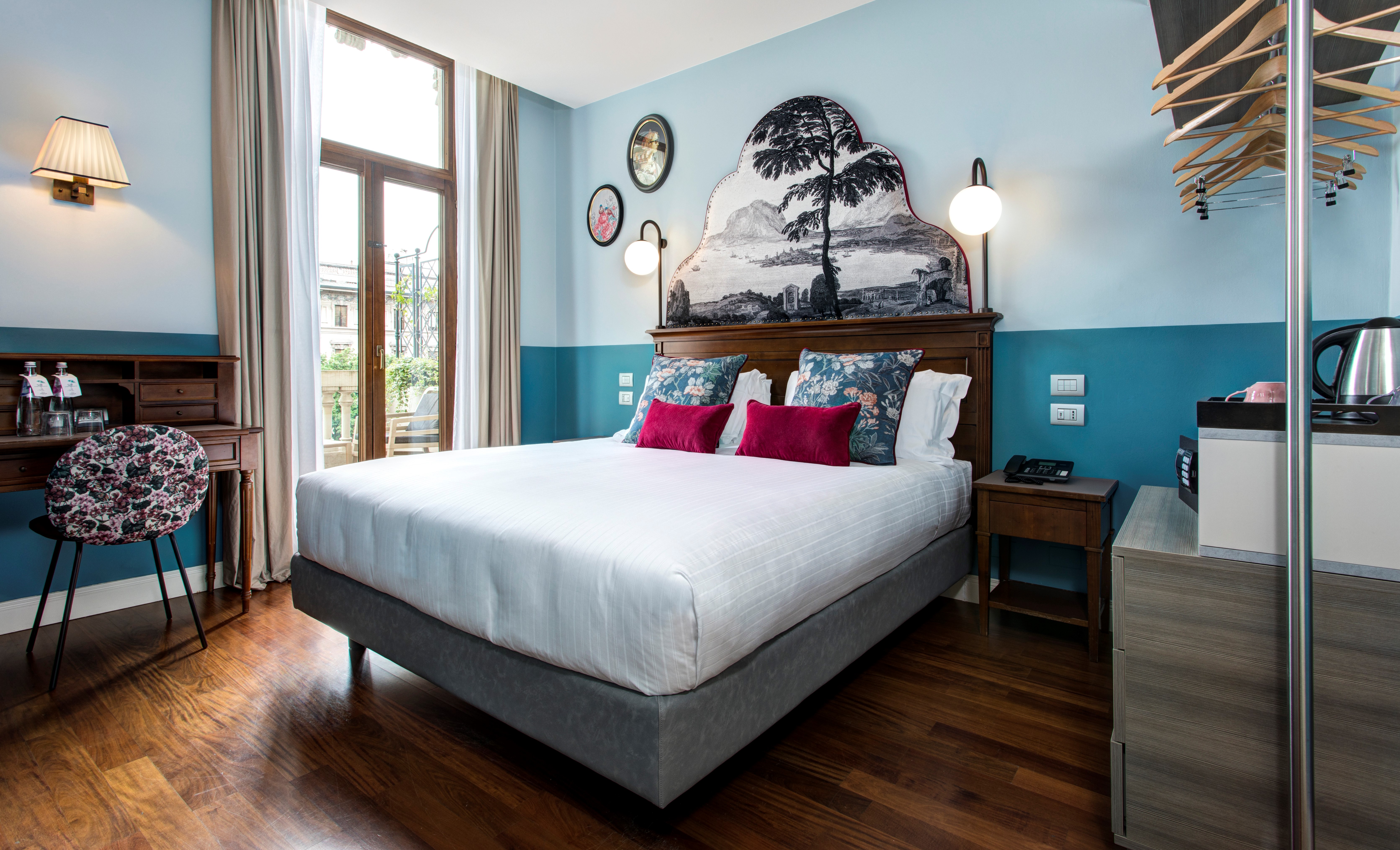 ---
Hotelbeds launches a new chatbot called Bedsy
Hotelbeds has announced the launch of a chatbot feature called 'Bedsy' that will be available to Hotelbeds and Bedsonline clients. This announcement follows its successful launch of 'Livechat' at the beginning of the year, a channel that puts clients in direct contact with their local contact centre in faster more efficient manner, creating a real-time, one-to-one relationship via a web chat function. 'Bedsy' is a chatbot that can provide the status of booking queries or provide a supplier confirmation number all in real time and whilst attending an unlimited number of customers simultaneously. 'Bedsy' can also point clients in the right direction for many other day-to-day booking requests and queries, such as how to send a special request to the hotel or provide links to access hotel information. Both 'Livechat' and 'Bedsy' form part of 'SelfSeT', a newly launched self-service toolkit from Hotelbeds designed to help clients resolve their most common queries in the fastest and most convenient way possible. Further planned launches will include a Reservations Help Desk, a Reservation Management Portal for API clients, an automated phone support platform, and a range of new functionalities and improvements to the booking engine.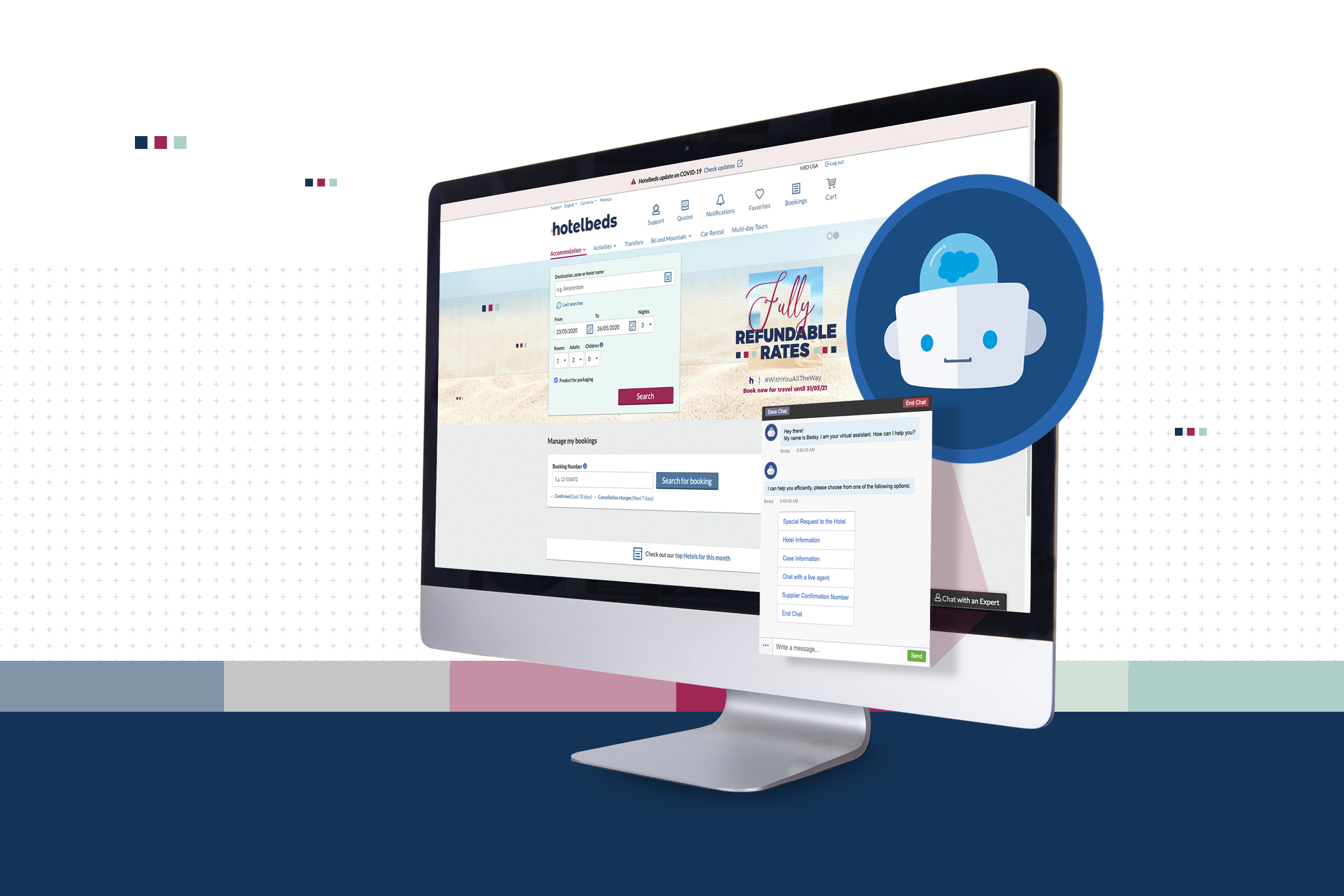 ---
Data metrics - latest performance insights from STR
The absolute hotel occupancy and RevPAR levels in Bahrain were the lowest for any month on record in May-2020. In comparison with May-2019, occupancy was down -65.3% to 11.6%, ADR slipped -6.4% to BHD51.5, but RevPAR declined -67.5% to BHD5.97.
In Colombia occupancy was virtually flat in May-2020 in comparison with April, while both the occupancy and RevPAR levels were the lowest for any May in STR's country database. In comparison with May-2019, occupancy fell -88.4% to 6.7%, ADR was down -30.8% to COP183,331.93 and RevPAR was down -92.0% to COP12,253.20.
In Germany while May-2020 hotel performance was slightly up from Apr-2020 levels, absolute occupancy and RevPAR levels were the lowest for any May in STR's country database. In comparison with May-2019, occupancy was down -84.7% to 11.7%, ADR fell -22.2% to EUR82.49 and RevPAR declined -88.1% to EUR9.62.
Even though Singapore maintained the world's highest occupancy level, its absolute ADR in May-2020 was the lowest for any month in the country's database. As a result of lower room rates, the RevPAR level was the lowest for any May since 2003. In comparison with May-2019, occupancy was down -8.8% to 71.5%, but ADR fell -62.5% to SGD95.44 and RevPAR declined -65.8% to SGD68.20.
The United States of America hotel industry showed continued lower performance during May-2020. The absolute occupancy and RevPAR levels were the lowest for any May on record in the country, but all three key performance metrics were up from Apr-2020 levels. In a year-over-year comparison with May 2019, occupancy was down -51.7% to 33.1%, ADR fell -39.9% to USD79.57 and RevPAR declined -71.0% to USD26.35. Among the Top 25 Markets, Oahu Island, Hawaii, experienced the steepest drop in occupancy (-84.2% to 13.1%), which resulted in the largest decrease in RevPAR (-90.4% to USD17.85). Boston, Massachusetts, experienced the steepest decline in ADR (-60.4% to USD89.72).
---
News briefs
Be Live Hotels has debuted its 'Be Safe' health and hygiene programme, a series of measures and protocols in strict compliance with the World Health Organization (WHO), local authorities in the countries in which Be Live Hotels operates, as well as CDC standards. It is being implemented across its collection of 31 four- and five-star hotels across the Caribbean, Dominican Republic, Colombia, Spain, Portugal and Morocco.
The 91-room Fairfield by Marriott Inn & Suites Greenville Spartanburg/Duncan has been formally opened approximately eight miles from Greenville Spartanburg International Airport, 11 miles from downtown Spartanburg and 18 miles from downtown Greenville. The property will operate as a Marriott franchise, owned by Millennium Hotel Partners 2 and managed by Gibson Hotel Management.
Maslina Resort, a brand-new Relais & Chateaux property and mindful luxury resort has been selected to become a member of eco and sustainable tourism company, Green Pearls. The five-star resort located in Maslinica Bay on the island of Hvar, Croatia will open in Aug-2020 with sustainable practices built into its core principles.
Premier Inn has confirmed that changing UK government guidance will allow it to open its UK properties from 04-Jul-2020 under a "phased opening" protocol, "closely managing occupancy levels" as part of the process. The company is introducing a new 'CleanProtect' enhanced hotel hygiene promise and new flexible room rates that will help guests' book and stay with confidence.
The new SpringHill Suites by Marriott Spokane Airport opened this month in Washington State. The 109-suite hotel, located at 8967 West Airport Drive, will operate as a Marriott franchise, owned and managed by Tharaldson Hospitality Management. As its name suggests, the four-storey property is situated across the street from the Spokane International Airport and 14 minutes from downtown Spokane.
STR's latest monthly P&L data release shows US hotel gross operating profit per available room was down -110.1% in May-2020. That percentage change was a slight improvement from Apr-2020's decline of 116.9%. Additionally, limited-service properties showed positive profitability on average when surpassing 45% occupancy. In a year-over-year comparison with May-2019, GOPPAR was down -110.1% to USD-10.26, TRevPAR fell -88.3% to USD28.62, EBIDTA PAR declined -130.9% to USD-24.14 and LPAR (Labour Costs) fell -69.5% to USD24.30.