New Rosewood Shanghai to break ground in 2022, but opening is not planned until 2028
Warnings that Covid-19 would kill-off the hotel room minibar have proved premature
Ascott expands its co-living lyf brand with signing of six new properties spread across Australia, China and Philippines
Data metrics – latest performance insights from STR
News briefs – bitesize updates of latest industry news and developments
---
New Rosewood Shanghai to break ground in 2022, but opening is not planned until 2028
Rosewood Hotels & Resorts has been appointed by Shanghai-based property development company, Lonsen Land Group, to manage Rosewood Shanghai, a new hotel in mainland China set to break ground in 2022, with an expected opening in 2028. The property will be situated in the heart of Shanghai's Jing'An District and Suhewan area, an emerging business and cultural hub. Occupying prime real estate within a mixed-use project designed by renowned international studio Foster + Partners, Rosewood Shanghai is set to transform the city skyline, the hotel will occupy the top floors of the site's landmark building, which will be one of the tallest complexes in the city's Puxi district at 320 meters. It will comprise offer 200 guestrooms and suites, five food and beverage establishments and Asaya, Rosewood Hotels & Resorts' wellness concept. Rosewood's greater China portfolio includes Rosewood Hong Kong, Rosewood Beijing, Rosewood Sanya and Rosewood Guangzhou. Additional projects in development in the region include Rosewood Chengdu and Rosewood Ningbo, both set to open in 2023, along with Rosewood Shenzhen and Rosewood Taipei, which are planned to open in 2024.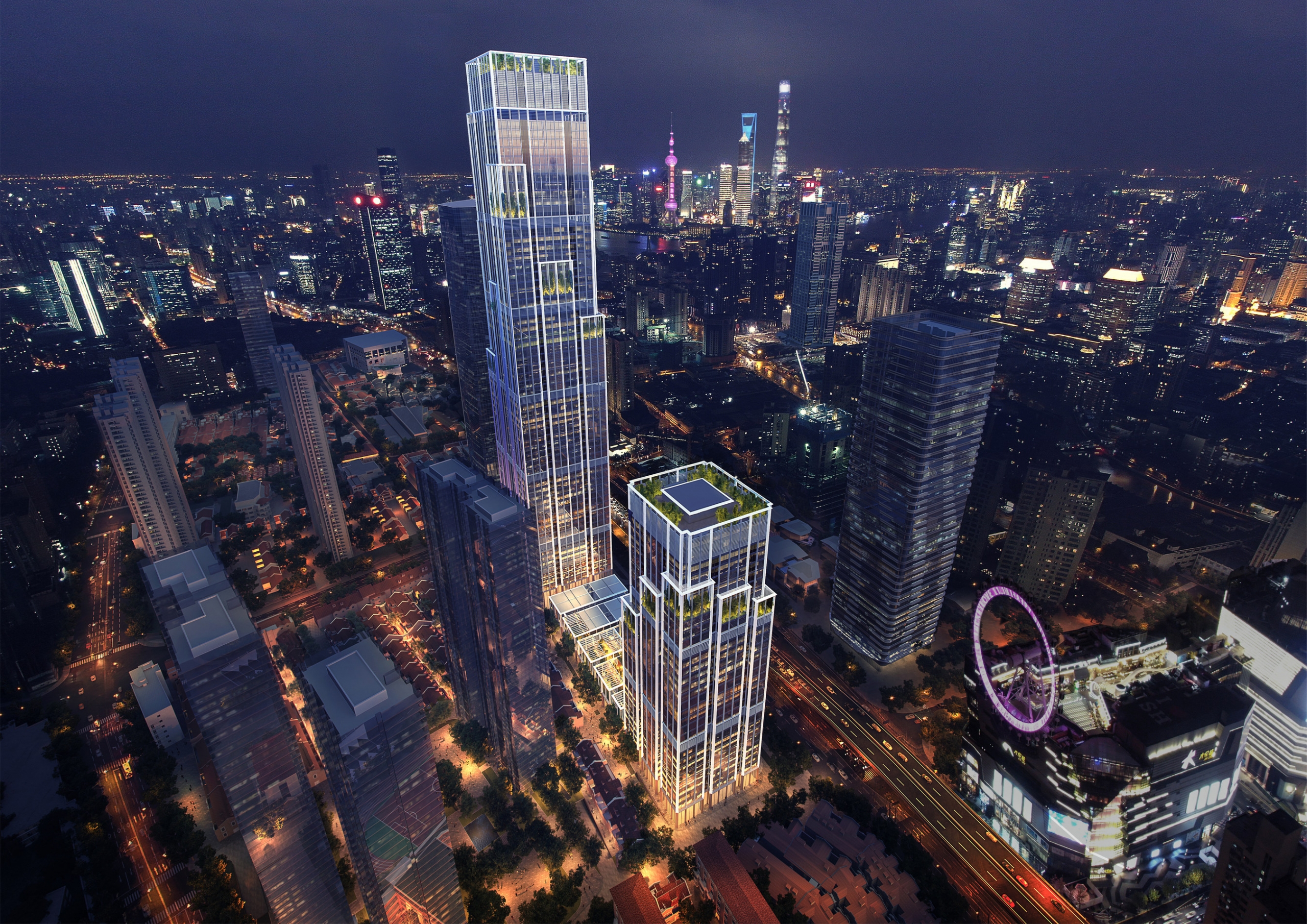 ---
Warnings that Covid-19 would kill-off the hotel room minibar have proved premature
As we emerge into the post Covid-19 environment there has been a lot of talk about how some aspects of hotel stays are no longer appropriate, at least in the immediate future. These include television remote controls, even light switches, but suggestions that minibars, a popular inclusion in properties aimed at support corporates, would suffer a similar fate has not necessarily been the case. Like being able to use your own device to change content, illuminate rooms and even open doors, technology has proven to be an option to allow minibars to remain part of the hotel offering, a valuable revenue stream for some properties. With a guestroom-centric travel experience proving more popular safely offering amenities is a valuable service and companies such as Bartech are adapting their automatic minibar solutions to allow other items – including Personal Protection Equipment like masks and hand sanitiser – to be securely offered to hotel guests through an automated point-of-sale. The minibar solution is certainly not dead, but is now adapting to the wider needs of travellers.
---
Ascott expands its co-living lyf brand with signing of six new properties spread across Australia, China and Philippines
CapitaLand's wholly owned lodging business unit, The Ascott Limited says it continues to see "strong demand" for its co-living brand 'lyf', which caters to a growing segment of millennials who seek flexibility, value and enriching community experiences. As such it has confirmed plans to add over 1,000 units across six new lyf properties secured in Melbourne, Australia; Beijing, Hangzhou, Shanghai and Xi'an, China; and Manila, the Philippines. Ascott has secured contracts for lyf Malate Manila, its second lyf property in the Philippines and four new lyf properties across China – lyf Shougang Park Beijing, lyf Midtown Hangzhou, lyf Zhangjiang Shanghai and lyf Dayanta Xi'an. It has also secured its first lyf property in Australia, lyf Collingwood Melbourne. Kevin Goh, CapitaLand's chief executive officer for Lodging and Ascott's chief executive officer, says that despite Covid-19 and challenges in the global hospitality industry, the Ascott portfolio continues to be supported "by a strong base of long-stay guests comprising locals, expatriates and corporates". The 'lyf' concept is a hybrid lodging solution that combines serviced residences, hotels and co-living apartments, designed for guests on long stay with the flexibility to take in short stay.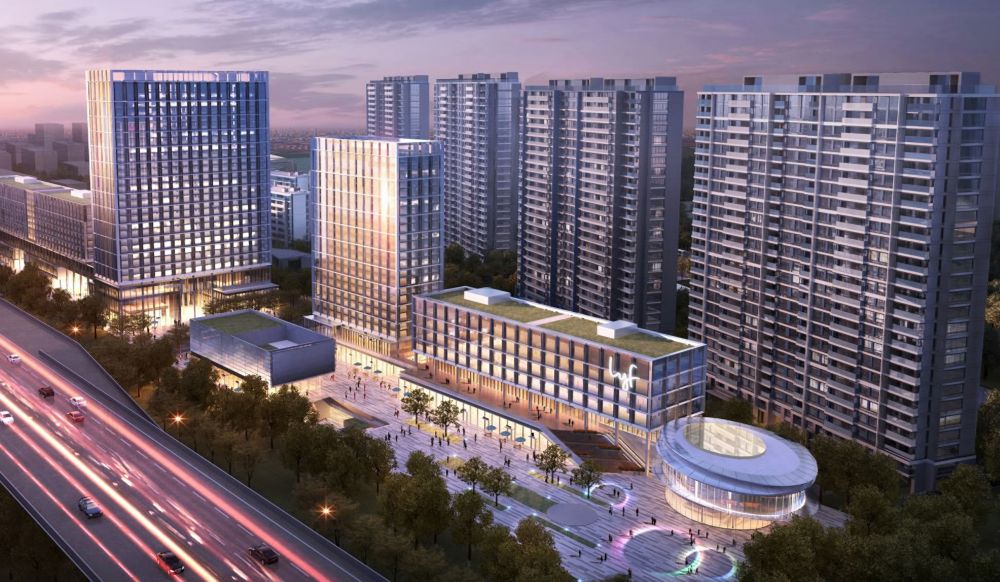 ---
Data metrics - latest performance insights from STR
The occupancy and RevPAR levels were the lowest for any month on record in Ecuador during Jun-2020 as hotels largely remained closed during the month. In comparison with Jun-2019, occupancy was down -87.4% to 8.4%; ADR fell -35.6% to USD62.78 and RevPAR declined -91.9% to USD5.28
Hotel performance in India in Jun-2020 was up slightly from May-2020 levels but the absolute occupancy and RevPAR levels were the lowest for any June. In comparison with Jun-2019, occupancy fell -67.1% to 20.8%; ADR was down -40.8% to INR3,140.73 and RevPAR declined -80.5% to INR652.91.
The absolute levels for each of the three key performance metrics for Oman in Jun-2020 were the lowest for any June on record, but each of the metrics were up from May. In comparison with Jun-2019, occupancy declined -59.4% to 15.7%, ADR was down -41.0% to OMR28.19 and RevPAR fell -76.1% to OMR4.42.
In Switzerland, Jun-2020 occupancy and RevPAR levels were up from May-2020 levels, but each of the three key performance metrics were the lowest for any June on record. In comparison with Jun-2019, occupancy declined -73.7% to 20.7%, ADR slipped -12.5% to CHF198.26 and RevPAR fell -77.0% to CHF41.00.
---
News briefs
Aitken Spence Hotels has announced five of the hotel group's Maldives resorts will reopen to international guests by Sep-2020. The luxurious five-star resort of Adaaran Prestige Vadoo was the first of Aitken Spence's Maldives properties to welcome back guests in the Maldives on 27-July-2020. From 01-Sep-2020, four other Aitken Spence Maldives properties will reopen to guests: Adaaran Select Meedhupparu, Adaaran Prestige Water Villas, Adaaran Club Rannalhi and the five-star Premium All-Inclusive resort of Heritance Aarah.
Anantara Hotels, Resorts & Spas will debut in the Seychelles this September with the upcoming rebrand of the iconic Maia Luxury Resort & Spa, one of the country's most exclusive and stylish properties found on the archipelago's largest island of Mahe. The Anantara Maia Seychelles Villas will represent the luxury brand's launch in the archipelago, complementing its existing collection of Indian Ocean resorts in the Maldives, Mauritius and Sri Lanka.
Avani Hotels & Resorts has confirmed that the brand is on track to open more than ten new properties in the coming years, including debuting in four new countries. Avani has also successfully completed a number of full-scale renovation projects at its existing properties, including the construction of a second wing at FCC Angkor by Avani in Cambodia; the full renovation of Avani Kalutara Resort in Sri Lanka; and the renovation and rebranding of Avani Seminyak Bali Resort, Indonesia.
The new Delta Hotels by Marriott Chicago Willowbrook opens this week near Burr Ridge and Darien, Illinois. The 165-guestroom property is Delta's first branded hotel in Willowbrook and is owned by Willowbrook Hotel and managed by Maverick Hotels and Restaurants. The hotel is located 30 miles from downtown Chicago, 15 miles from Chicago Midway Airport and 21 miles from Chicago O'Hare International Airport.
InterContinental Hotels Group (IHG) will grow in the Quang Ninh province of Vietnam following the signing of the InterContinental Halong Bay Resort and InterContinental Residences Halong Bay. Due to open in 2023, the InterContinental Halong Bay Resort will feature 175 guest rooms while InterContinental Residences Halong Bay will be made up of 60 apartments, ranging from one to three bedrooms, and 41 villas.
In the recently released quarterly United States Construction Pipeline Trend Report from Lodging Econometrics, the franchise companies with the largest construction pipelines at the end of the second quarter of 2020 were recorded as Marriott International with 1,487 projects/195,952 rooms, followed by Hilton Worldwide with 1,395 projects/160,078 rooms, and InterContinental Hotels Group (IHG) with 920 projects/94,499 rooms. Combined these three companies account for 68% of the projects in the total pipeline; roughly the same percentage as at the 1Q 2020 close.
The evolution of holiday rental occupancy in Spain for Aug-2020 shows a clear positive trend both in rural and beach locations, according to a study carried out by travel Intelligence consultancy Mabrian Technologies. Its analysis of TripAdvisor shows that in beach locations, the majority of sleeps on offer are in establishments with 2 bedrooms (37%), whereas in rural locations, the majority of sleeps on offer are in establishments with 5 or more bedrooms (27%).
M&R Hotel Management has selected Magnuson Hotels, to rebrand its 285 room Magnuson Grand & Conference Center Somerset-Bridgewater located in New Jersey. Formerly affiliated with Fairbridge Inns, the property is a full-service hotel featuring 8,000 square feet of meeting/banquet space for up to 300 guests. The hotel is located close to Rutgers University, corporate offices of Somerset, Bridgewater, New Brunswick, NJ Transit in New Brunswick, an hour from New York City.
Pebblebrook Hotel Trust, an owner of urban and resort lifestyle hotels in the United States, says that 24 hotels and resorts of its 53 hotel portfolio are currently open, but a further five will become operational by mid-Aug-2020. In 2Q 2020 it also completed transformational redevelopments of Hotel Zena Washington DC, Le Parc West Hollywood, San Diego Mission Bay Resort, Viceroy Hotel Washington DC, Chaminade Resort in Santa Cruz, and Viceroy Santa Monica Hotel.
Located in the heart of Denmark's second biggest city and vibrant cultural hub, the new Radisson RED Aarhus has opened to guests. The upscale, select service hotel offers 78 spacious rooms and suites with balconies and represents the first Radisson RED property in Scandinavia. Further properties are planned for Reykjavik, Iceland and urban Oslo, Norway.
Xenia Hotels & Resorts reports that in Jul-2020 (through to 25-Jul-2020) its open properties averaged nearly 25% occupancy, consistent with levels it saw at hotels open in Jun-2020. Having temporarily suspended operations at 31 hotels in late Mar-2020 and early Apr-2020, 35 of the company's 39 hotels were open and operating as at 01-Aug-2020, representing 83% of its room count.