Marriott's playful, affordable, and stylish Moxy brand expands in Japan with Moxy Osaka Shin Umeda opening
Scandic Hotels becomes latest brand to pivot its model and appeal to coworking community
Hyatt Place debuts fourth Boston property with Boston/Seaport District opening
Data metrics – latest performance insights from STR
News briefs – bitesize updates of latest industry news and developments
---
Marriott's playful, affordable, and stylish Moxy brand expands in Japan with Moxy Osaka Shin Umeda opening
Marriott's playful, affordable, and stylish Moxy hotel brand is designed to give guests everything they want and nothing they don't and there are now more than 60 experiential hotels open across North America, Europe, and Asia Pacific. Marriott says Moxy "boldly breaks the rules of a conventional hotel stay" and is now bringing that concept to the Japanese city of Osaka with the opening of the Moxy Osaka Shin Umeda. Located in one of the main hubs of Osaka City, the new 288-room hotel and just a five-minute walk from Fukushima Station, attractions and shopping districts in Osaka are just around the corner and surrounding prefectures including Kyoto and Nara not far beyond that. The property's design pays homage to the vibrant city of Osaka inspired by a combination of the fashionable art of Umeda and the unique expressions of local Fukushima, known as the "mechanical arcade" that once supported the development of Japan's electronic industry.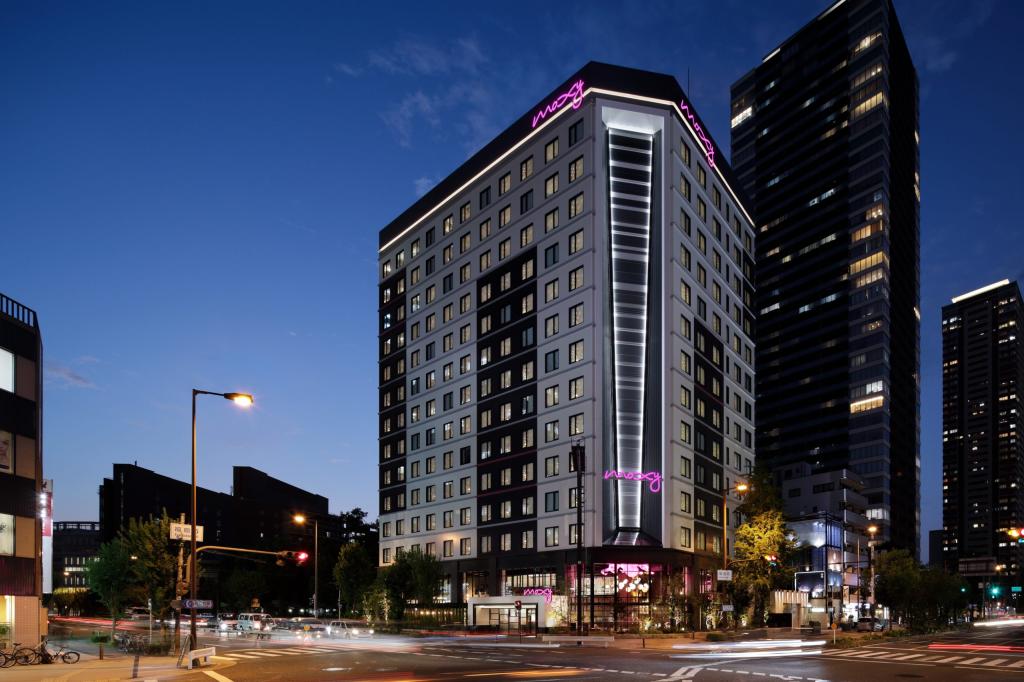 ---
Scandic Hotels becomes latest brand to pivot its model and appeal to coworking community
Scandic Hotels Group, the largest hotel company in the Nordic countries, is unveiling a new coworking concept at around 270 locations in Sweden, Finland, Norway, Denmark, Germany and Poland. The new concept offers customers a place to work away from their corporate or home office complete with comfortable seating, Wi-Fi, refreshments as well as access to quiet areas and a variety of business services and has become an increasingly popular option for hotels as they continue to suffer low occupancy levels. The coworking trend is particularly booming in the Nordics as the need for permanent offices is decreasing in line with digital development. Not only that, both larger and smaller businesses are looking for increased flexibility for their teams and operations, whether it's remote or on site, while ongoing Covid concerns lay heavy in the background. Scandic's offer is a simple, accessible and cost-efficient model with rates of EUR19 per day, EUR79 per week or EUR199 per month. The hotels offer a variety of solutions depending on user needs, from lounge seating to quiet areas. Private workspaces in hotel rooms are also available upon request. The offer will be available for drop-in guests as well as small to large companies seeking an alternative area for working, collaborating and networking.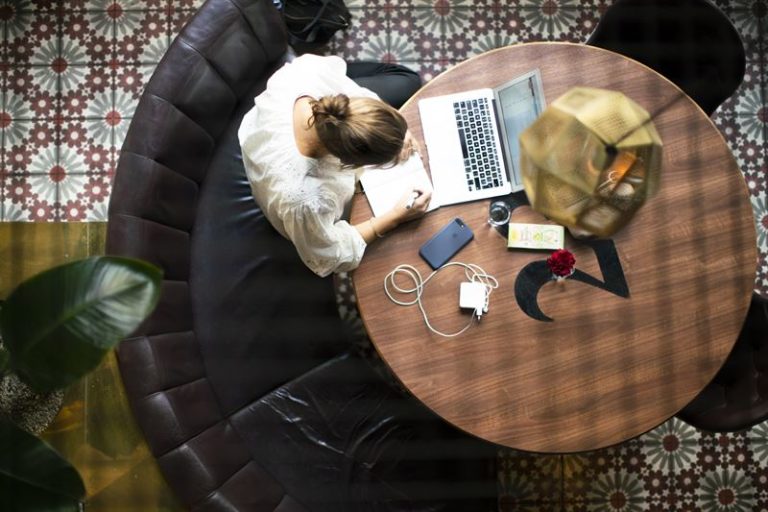 ---
Hyatt Place debuts fourth Boston property with Boston/Seaport District opening
Hyatt Hotels has welcomed a fourth Hyatt Place property in the Boston area with he opening last week of the Hyatt Place Boston/Seaport District. Located close to Boston's Harbour waterfront, the 297-room property is a collaborative effort with McWHINNEY, a national real estate investment and development firm. The project's design team included local architect, Arrowstreet and interior design group, Group One Partners, while Hyatt will serve as the hotel's operator. The property is conveniently located in the heart of the Seaport District overlooking Boston's Harborwalk and Fish Pier, surrounded by harbour views, outdoor public art and green spaces. Its proximity to Boston Logan Airport by boat, car or public transit, and short walk from the Boston Convention and Exhibition Center, mean this hotel will be popular for business and leisure stays. The rooms contain separate spaces to sleep, work and play, as well as the brand's signature Cozy Corner sofa-sleeper, with 54 of them marked as oversized suites.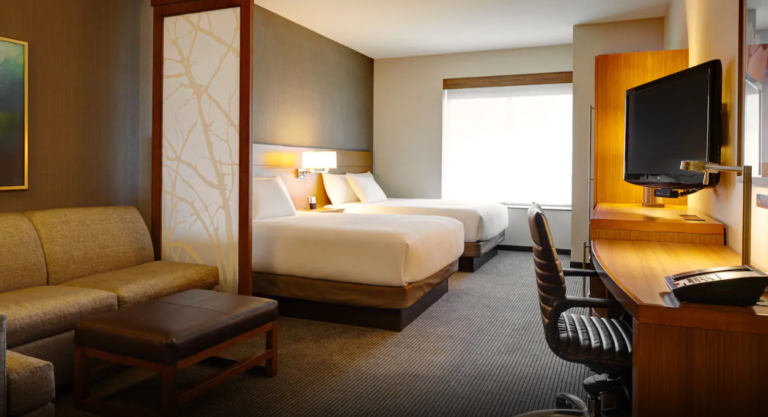 ---
Data metrics - latest performance insights from STR
Performance data in Canada for the week commencing 30-Aug-2020 indicates a slightly lower result from prior weeks for the country's hotel industry. Year-over-year declines, while improved, also remain significant. In comparison with the week commencing 01-Sep-2019, occupancy was down -36.5% to 41.9% slipping from 42.1%, 42.9% in previous weeks), ADR declined -26.7% to CAD128.13 and RevPAR fell -53.4% to CAD53.65. Only two provinces reached a 50% occupancy level – Prince Edward Island (53.2%) and British Columbia (52.3%), while Ottawa (46.2%) was the only major market at or above the 40% mark.
The Labor Day weekend in the United States of America (USA) influenced hotel performance for the week commencing 30-Aug-2020. Hotel demand grew to 18 million room nights sold (+500,000 week over week) and on 05-Sep-2020 occupancy came in at 69.0%, just 2.6% less than the comparable Saturday in 2019. In comparison with the week commencing 01-Sep-2019, occupancy was down -18.9% to 49.4%, ADR declined -17.1% to USD100.97 and RevPAR fell -32.8% to USD49.87. Aggregate data for the top 25 markets in the country showed lower occupancy (44.3%), but higher ADR (USD101.82) than all other markets. Norfolk/Virginia Beach, Virginia, was the only one of those major markets to reach a 60% occupancy level (60.6%).
---
News briefs
Amid the skyscrapers of central Bangkok, Thailand's first urban Aman Resorts, Hotels & Residences property will rise from the verdant sanctuary that is Nai Lert Park, scheduled to open in 2023. Housed within a 36-storey building, the property will comprise of serviced residences and a luxury hotel. Aman Nai Lert Residences Bangkok, a mixture of one-, two-, and three- bedroom units and penthouses, will be located on floors 11 to 28, while floors nine to 19 will be home to the Aman Nai Lert Bangkok hotel, which will comprise of 52 suites.
Hyatt Hotels has launched a collaboration between its Exhale brand and Amazon Halo, a health and wellness membership that uses technology to provide personal wellness insights and offers ways to improve users' everyday health. Powered by a mobile app and accompanying wristband, the newly launched Amazon Halo service combines science-backed tools and Exhale's streaming video platform, Exhale On Demand, to help users build healthier habits for life. Available for early access now, the Amazon Halo service gives users and Exhale members greater accessibility to Exhale On Demand's fitness programmes.
Ikos Resorts has confirmed that due to the "difficult challenge the coronavirus (Covid-19) presents" and with the wellbeing of guests and staff its "priority" the planned opening of its Ikos Andalusia property has been delayed from Sep-2020 to Apr-2021. In light of a recent escalation in infections across Spain and reintroduced quarantine rules it says it has "become increasingly concerned about the prudence of an opening so late in the season and putting our guests and staff in harm's way".
InterContinental Hotels Group (IHG) and Emirates Skywards have launched a limited time offer allowing IHG Rewards Club and Emirates Skywards members to earn triple Skywards Miles when booking a stay at any IHG Hotels & Resorts worldwide. The bonus for members of the loyalty programme of Emirates Airline and flydubai is valid for registrations and hotel bookings made before the end of the year for hotel stays until the end of Mar-2021.
OYO Hotels reports that while its US business was significantly impacted by the Covid-19 pandemic – in the form of falling occupancies and revenue – it has now started recording sustained levels of recovery in the past three months. According to the company, RevPAR has reached nearly 92% of its pre-Covid levels. The company has also added 8,000+ rooms to its chain in the US since the start of the year.
Premier Inn, the UK's biggest hotel brand, last month welcomed the first guests to its latest opening at Royal Tunbridge Wells. The 110-bedroom hotel, which features Premier Inn's in-house Thyme restaurant and latest format bedrooms, occupies a prominent position on London Road, minutes from Tunbridge Wells railway station and historic high street. The new five storey brick hotel building is built on the site of Merevale House, formerly the town's magistrates court.
The Portfolio Club, a joint venture between APG and London Central Portfolio launched last year to create a new lifestyle hospitality brand in prime central London locations, has exchanged contracts to acquire the Wellington block, a freehold island site located on the south east corner of Covent Garden. The site feature six separate properties and has recently received planning consent to develop a 146-room hotel with retail and restaurant space.