Athens Capital Center Hotel latest incarnation for MGallery Collection's 'boutique hotels with personality'
IHG debuts its upscale voco brand in France with voco Paris Montparnasse opening
JO&JOE's hybrid hospitality concept to extend in Latin America as work commences on Medellín property
Data metrics - latest performance insights from STR
News briefs – bitesize updates of latest industry news and developments
---
Athens Capital Center Hotel latest incarnation for MGallery Collection's 'boutique hotels with personality'
Athens Capital Center Hotel, the MGallery Collection's first hotel in Greece, has opened in the heart of the city, its prominent position on Syndagma Square next to the Parliament House, meaning it looks in one direction towards one of Athens' most popular tourist destination and in the other towards the bohemian quarter of Kolonaki with its numerous art galleries. It was this vibe that the interior designers, MKV Design, decided to embrace in order to create a hotel that is individual, modern and rich in art, design and architecture, key to the MGallery brand. Originally opening in 1959 as the famous Kings Palace hotel, the building subsequently housed a bank before standing empty for a number of years before its current transformation into a luxurious property consisting of 177 bedrooms and suites and displaying hundreds of original artworks by Athenian and Greek artists.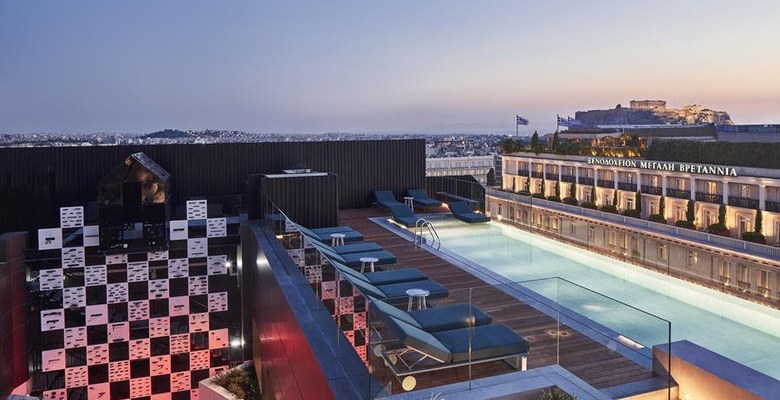 ---
IHG debuts its upscale voco brand in France with voco Paris Montparnasse opening
InterContinental Hotels Group (IHG) has launched its newest upscale brand voco in France with the opening of voco Paris Montparnasse, managed by Paris Inn Group. The brand will also debut in the picturesque Strasbourg later this year, in the unofficial champagne capital Reims in 2021, and in Burgundy's Beaune in 2022. The 102-room voco Paris Montparnasse will embody the unique characteristics of voco with exclusive features and distinctive hallmarks. Located on the hip Left Bank of the River Seine, in the heart of Paris, the sustainability-focussed hotel is just a five-minute walk from Montparnasse railway station. Some of voco Paris Montparnasse's extra-spacious Premium rooms also have peaceful private terraces with spectacular views, while its Junior Suite offers a separate living area.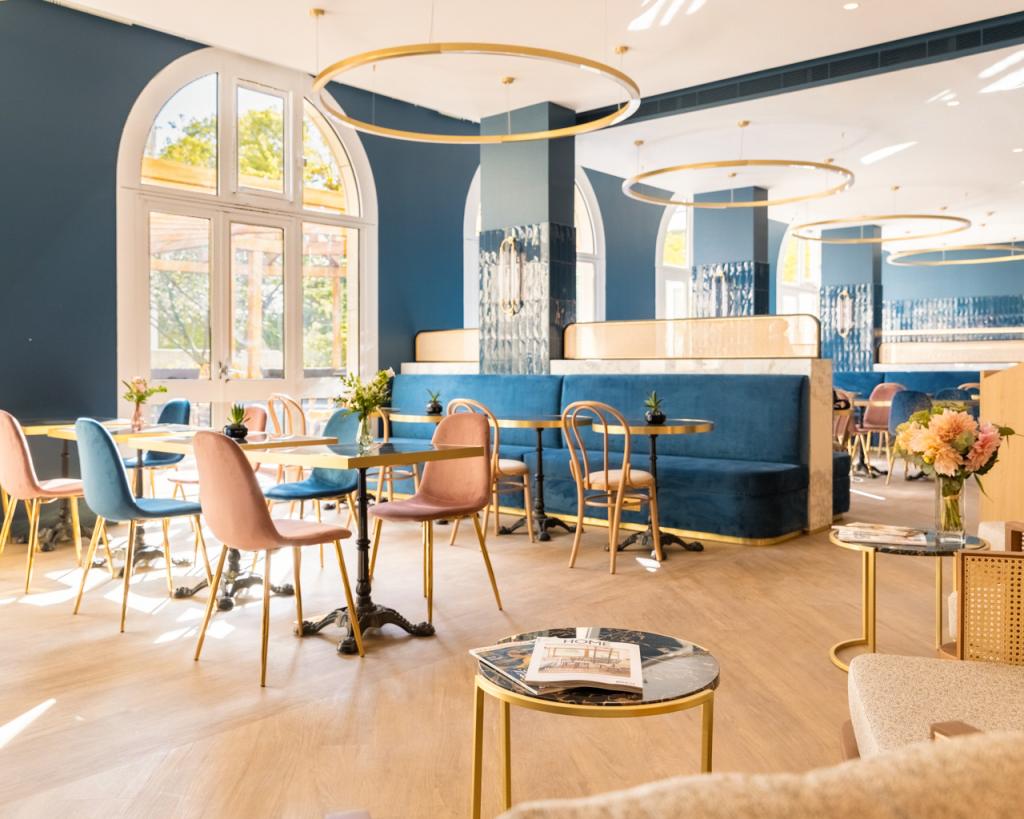 ---
JO&JOE's hybrid hospitality concept to extend in Latin America as work commences on Medellín property
JO&JOE was introduced by Accor in 2017 in two locations in France (Paris and Hossegor), a concept born from a study that sought to understand why traditional hospitality was not succeeding with the new generation of travellers and what could be done differently, with an open mind and a millennial spirit of sharing. This new hybrid hospitality concept designed to meet the needs and expectations of millennials and global explorers who are optimistic, self-confident and ambitious is now set to expand across Europe and major gateway cities around the globe. Next stops include Rome, London, Budapest, Glasgow, Vienna, Paris Nation, and Rio de Janeiro, the latter part of a major spread across Latin America. This will include a new Open House debuting in the city of Medellín and which will spread ambitiously across the country. Offering more of a lifestyle experience than a standard hostel, while remaining uniquely different than traditional hotels, the JO&JOE shared accommodation experience aims to break traditional lodging codes and create a new standard for the lifestyle segment. JO&JOE's new location in Medellín will offer 198 beds across the seven-storey building located on Calle 10A of El Poblado in Medellín, a sector known as Nuevo Provenza. The hotel is expected to be completed in 2022 with Cali, Bogotá, Santa Marta, Palomino (between Magdalena and La Guajira), Villa de Leyva (Boyacá) and San Andrés identified as locations for the brand's future properties in the country.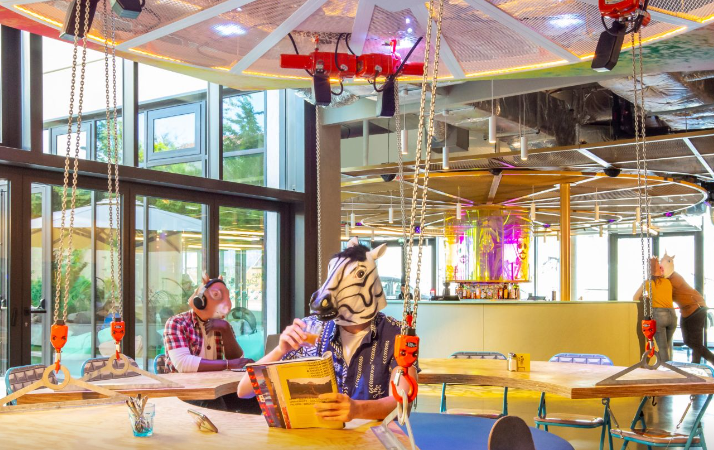 ---
Data metrics - latest performance insights from STR
In Colombia the country's occupancy and RevPAR in Aug-2020 were down from the previous month, while ADR was up slightly. In comparison with the same month last year, occupancy was down -86.0% to 8.8%, ADR fell -30.2% to COP187,717.22 and RevPAR declined -90.2% to COP16,531.91.
In Germany the absolute occupancy and RevPAR levels in Aug-2020 were the highest in Germany since Feb-2020 but remained the lowest for any August on record in the country. In comparison with the same month last year, occupancy declined -40.9% to 42.7%, ADR slipped -4.5% to EUR86.37 and RevPAR fell -43.5% to EUR36.92.
In India each of the three key performance metrics in Aug-2020 were up from Jul-2020, but occupancy and RevPAR remained the lowest for any August on record in the country. In comparison with the same month last year, occupancy was down -61.9% to 23.0%, ADR declined -30.1% to INR3,498.04 and RevPAR fell -73.4% to INR805.34.
In Oman each of the three key performance metrics in Aug-2020 were up from Jul-2020 with the ADR level the highest in Oman since Mar-2020. In comparison with the same month last year, occupancy was down -64.6% to 16.0%, ADR fell -32.7% to OMR37.85 and RevPAR declined -76.2% to OMR6.06.
Improvements in United States of America (USA) hotel profitability metrics slowed in Aug-2020, according to STR's latest monthly P&L insight. Overall profitability (GOPPAR) remained in positive territory for a second straight month, but the incremental improvements we had seen over the previous two months slowed. In comparison with Aug-2019, GOPPAR was down -91.3% to USD6.90, TRevPAR declined -74.5% to US$55.72, EBITDA PAR fell 112.1% to USD-6.96 and LPAR (Labor Costs) was down -64.4% to USD27.19.
---
News briefs
Berlin Airport Company has announced Dietz Airport Hotels plans to develop a new three star InterCityHotel hotel adjacent to Berlin Brandenburg Airport terminal 1. The new hotel will feature 357 rooms across six floors with a total surface area of 14,000 square metres, 450 square metres of conference space and a restaurant with bistro lounge. Completion and commissioning of the hotel is slated for spring 2022.
The opening of the Hotel Indigo Bath marks the further expansion of the InterContinental Hotels Group (IHG) boutique footprint. The new UK property is a honey coloured 166-room Grade I listed Georgian terrace built in the 18th century that has hosted famous figures from history including Sir Walter Scott, William Wilberforce, and the Duke of York. Taking its design cues from the city's surrounding Georgian architecture and the history of the local neighbourhood, guests have five different room types to choose from: 'Romance & Mischief' rooms, 'Literary Hideaway' rooms, 'Georgian Architecture' rooms, 'Garden' rooms and 'Underground Vault' rooms.
The Hyatt Place Moncton-Downtown, has become the first Hyatt Place branded hotel in Atlantic Canada. Located at the corner of Main and Canada streets, it can be found across from the new Events Centre in the city in southeastern New Brunswick. The property houses 120 guestrooms with separate spaces to sleep, work and play, as well as the brand's trademark Cozy Corner sofa-sleeper.
The Northern Lights have made their first appearance for the season, the snow will soon begin to fall and the creation of Icehotel in Jukkasjarvi, Swedish Lapland, has already started with an eclectic mix of designs planned including frozen saunas, hotdog stands and frozen gardens. A total of 19 teams comprising a total of 35 artists will use 1,300 blocks of ice during this year's construction to create six new Art and Deluxe Suites and a Ceremony Hall in the year round Icehotel 365 and 12 Art Suites, and a new Main Hall in the winter hotel. The first six new Art Suites in the 31st winter hotel will be ready for its opening on the 11-Dec-2020.
Ponte Vedra Inn & Club, located in the affluent oceanside community of Ponte Vedra on northeast Florida's Atlantic coast, has unveiled two new landmark complements to its oceanfront accommodation with the addition of 41 luxurious beachfront rooms and suites. Perched on a 1.5 mile stretch of the storied and historic North Florida Atlantic coast, each room has sweeping views of the ocean with generous private terraces or patios that lead directly to the beach.
Rentals United has announced a partnership with San Francisco-based Wheelhouse, a revenue and growth management company who specialises in helping property managers and owners determine their best-placed revenue strategy through real time, automated pricing recommendations and market intelligence.
RIU Hotels & Resorts has revealed that between 25-May-2020 and 31-Aug-2020 it delivered 22,138 hours of training in the prevention of Covid-19 infection to its staff, by means of an online training system. The programme includes webinars complemented by face-to-face training on practical application and crisis management, as well as an audit of implementation in all the hotels.
TownePlace Suites, part of the Marriott portfolio and loyalty programme, has confirmed the opening of its newest property, TownePlace Suites Columbus North-OSU. The hotel features 119 suite-style rooms designed to allow extended stay travellers to feel at home and stay productive and is jointly owned by Crawford Hoying and Shaner Hotels; the latter will also operate the property. The hotel is part of the Westmont at The Lane mixed-use development, which will include 133 for-rent apartments, eight for-sale townhomes, a 395-space public parking garage, 110-space public parking lot and 32,000 square feet of office, retail and restaurant space.
UK budget brand Travelodge has introduced bespoke headboard artwork to celebrate its 35th birthday and 30 years of trading in Edinburgh, Scotland's capital city. The 'Sleeping in Edinburgh' project is a picture perfect selfie backdrop bringing Edinburgh directly into the hotel room. Created by internationally renowned artist, Luke McDonnell, the artwork is currently being exhibited in a premium economy SuperRoom in the company's latest hotel opening in the city – Edinburgh Park Travelodge Plus – one of 12 properties it operates across the city.