New lagoon-fronted Venice property marks Langham's debut in Italy and third European hotel
Renaissance Hotels expands its Southern China portfolio with opening of Renaissance Shenzhen Bay
Radisson Blu Mumbai International Airport opens its doors in India
Data metrics – latest performance insights from STR
News briefs – bitesize updates of latest industry news and developments
---
New lagoon-fronted Venice property marks Langham's debut in Italy and third European hotel
Langham Hospitality Group has revealed plans for a new hotel in Venice which is scheduled to open in 2023. The Langham, Venice will be its first property in Italy and only third in Europe alongside the flagship The Langham, London and The Langham Nymphenburg Residence, Munich. With direct frontage on the Venetian Lagoon, the 138-key hotel is located on the island of Murano, long revered for its centuries-old tradition of glass making. The Langham, Venice will be housed in the former Casino Mocenigo which can trace its legacy to the early 1600s. The historic building is an important illustration of Venetian architecture enriched by impressive frescoes with classical themes dedicated to music, poetry and love. Milan-based architecture and design studio Matteo Thun & Partners, known for embracing sustainability ideals and aesthetic simplicity, has been appointed to oversee the extensive renovations. Among the 30 prime future locations for The Langham brand in the pipeline that await the luxury traveller are Paris, Berlin, Tokyo, San Francisco, Jakarta, Gold Coast, and Chengdu.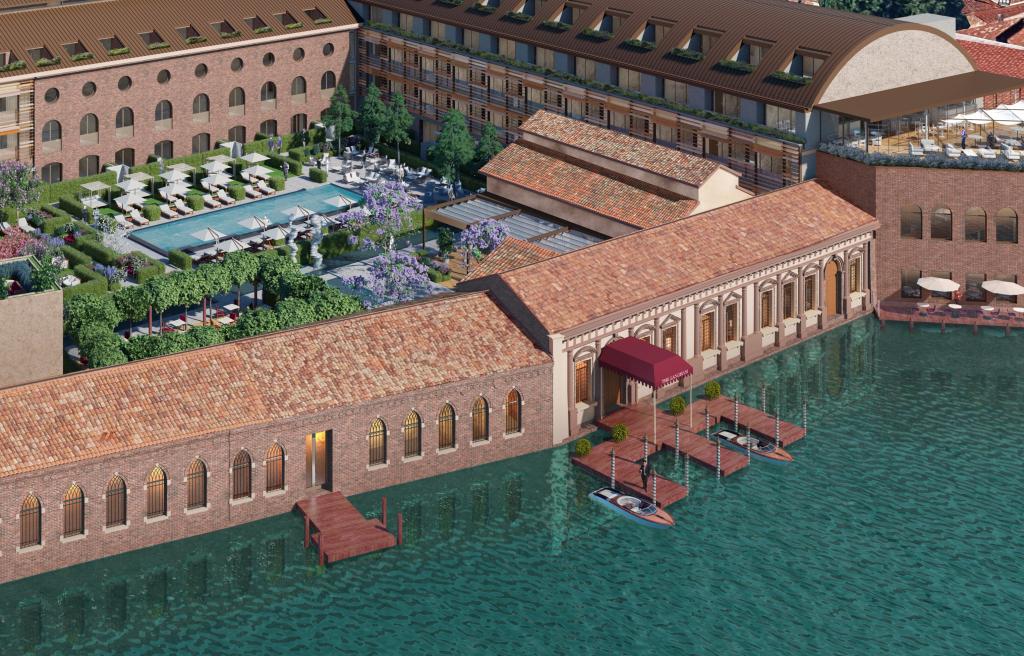 ---
Renaissance Hotels expands its Southern China portfolio with opening of Renaissance Shenzhen Bay
Marriott International has confirmed the opening of Renaissance Shenzhen Bay Hotel in Nanshan, an affluent district to the southwest of Shenzhen. The opening marks the second Renaissance hotel in the city and its location home to Shenzhen High-Tech Industrial Park, comprising China's largest technology headquarters and international companies, means it will be a popular addition for business travellers. Renaissance Shenzhen Bay is the latest addition to Marriott International's expanding portfolio of 15 hotels across nine distinctive brands in Shenzhen. The opening strengthens its presence in this fast-growing city, meeting the demand for business travellers and MICE clients while also connecting leisure travellers. The technology park is around a 35-minute drive from Shenzhen Bao'an International Airport and 15 minutes from the Shenzhen Bay Border Crossing connecting nearby Hong Kong. The hotel features 293 rooms and suites offering views of Shenzhen Bay and the surrounding neighbourhood. Designed by the renowned Hong Kong-based architecture firm, CL3, the hotel's design concept is centred on the word "Shenzhen" in Chinese characters, interpreting the city's name into four deconstructed elements representing: Water, Wood, Earth and Spring. Distinctive zones with décor representing each element throughout the hotel help evoke this locally-inspired design direction.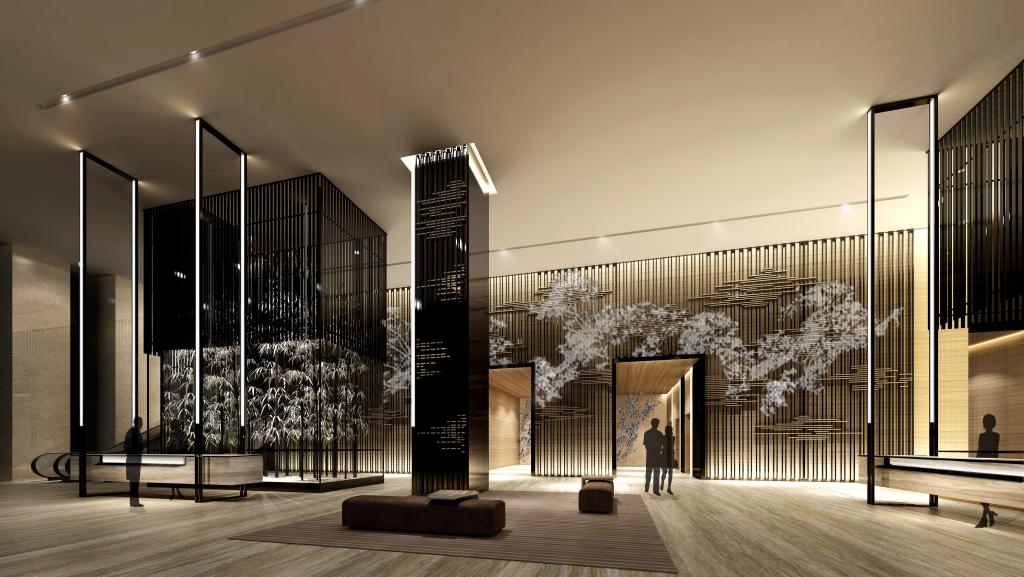 ---
Radisson Blu Mumbai International Airport opens its doors in India
The Radisson Blu Mumbai International Airport has formally opened its doors in the iconic city of Mumbai, the latest addition to the growing portfolio of Radisson Blu brand in India. The contemporary upper-upscale brand that promises to deliver personalised service and stylish living spaces is present in 36 locations including all major metros and gateway centres across India. This new hotel is located within two kilometres of Chhatrapati Shivaji Maharaj International Airport – one of the busiest airports in the county, and strongly positioned to be a popular choice among business and leisure travellers. The hotel's central location and convenient access to business centres such as the Bandra Kurla Complex and Bombay Exhibition Center Goregaon makes it an ideal hotspot for staycations as well as business related stays. Spread over 1.25 lakh square feet, it features 206 rooms across Superior, Deluxe, Business Class, and one-room Suites categories, and includes a full spectrum of amenities such as an infinity pool with a panoramic view of the city, state-of-the-art fitness centre and full-service spa, Rejuve.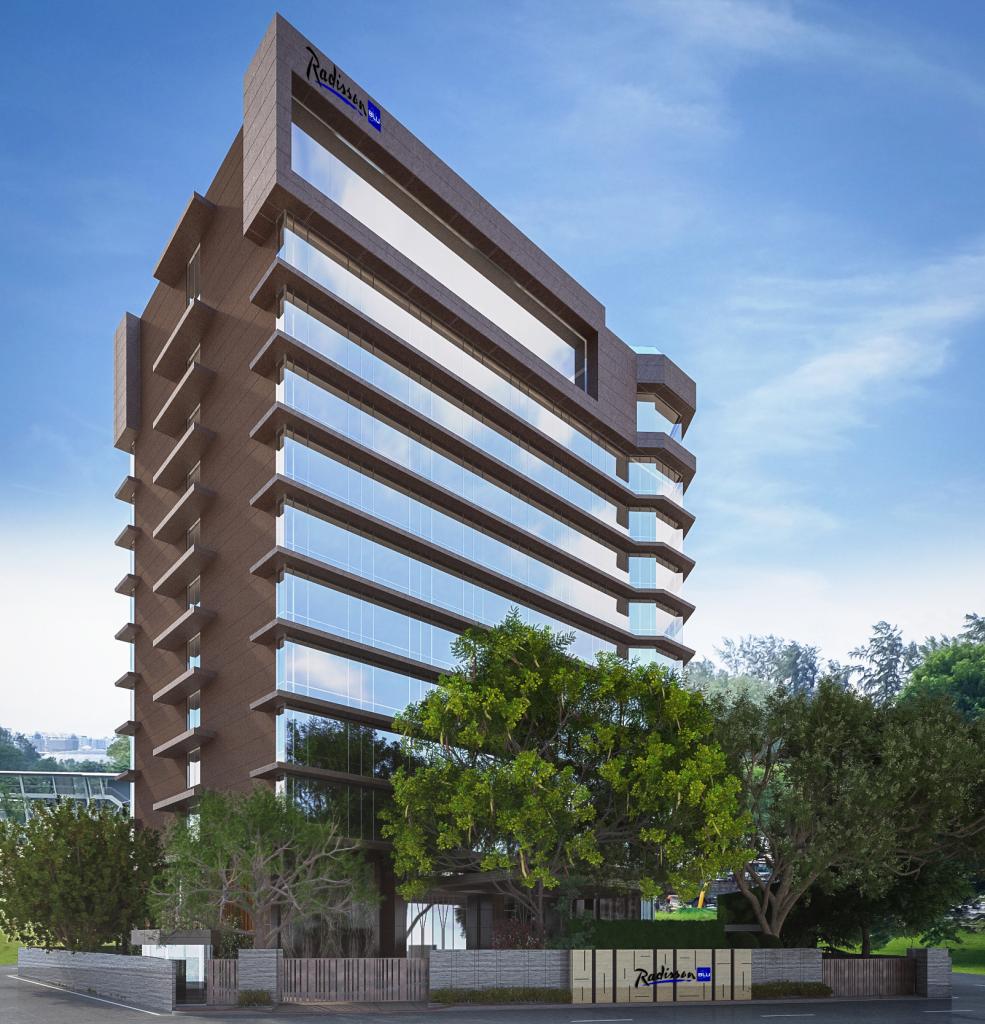 ---
Data metrics – latest performance insights from STR
Hotel performance in Canada for the week ending 17-Oct-2020 showed slightly lower performance from prior weeks. In comparison with the equivalent week in 2019, occupancy was down -55.0% to 29.9%, continuing a declining trend in this metric (32.2% for week ending 10-Oct-2020; 34.0% for week ending 03-Oct-2020); and 35.6% for week ending 26-Sep-2020). In year-on-year comparisons ADR fell -26.1% to CAD114.62 and RevPAR declined -66.7% to CAD34.24. British Columbia recorded the highest occupancy level (39.1%) among the provinces and Vancouver (33.7%) was the only major market at or above a 30% occupancy level.
Hotel occupancy in the United States of America was virtually flat from the previous week at 50.1% for the week ending 17-Oct-2020. In comparison with the equivalent week in 2019 this represented a -30.7% decline. Year-on-year, ADR was down -28.3% to USD97.69 and RevPAR fell -50.3% to USD48.91. Aggregate data for the Top 25 Markets showed lower occupancy (44.4%) but higher ADR (USD101.56) than all other markets. Eight of those major markets reached or surpassed 50% occupancy, led by Norfolk/Virginia Beach, Virginia (53.7%); San Diego, California (53.5%); and Phoenix, Arizona (52.9%). Markets with the lowest occupancy levels for the week included Oahu Island, Hawaii (20.0%), and Orlando, Florida (35.7%).
---
News briefs – bitesize updates of latest industry news and developments
The majority of global short-term rental operators plan on implementing changes to their operations to help guests feel more confident in the safety of their rentals (95%) and plan on enhancing their quality assurance programmes (83%), according to new research from Breezeway, a leading property operations and service platform for hospitality professionals. The '2020 Vacation Rental Property Operations Report' includes responses from hundreds of professional short-term rental operators with portfolio sizes ranging from single digit to thousands of properties.
One of the Caribbean's most eco-certified hotel is now setting the world standard as Bucuti & Tara Beach Resort in Aruba is the first-ever hotel in the world to win the prestigious Global United Nations 2020 Climate Action Award for Climate Neutral Now. With just 104 rooms the independently owned property will serve as a Lighthouse Activity among the UN's collection of inspiring, action-oriented resources and a reference point for own sustainability strategies.
Country Inn & Suites, the upper midscale Radisson hotel brand, has opened the Country Inn & Suites by Radisson, Pierre in South Dakota. Located approximately 40 miles north of Interstate-90 via state Highway 83 and just a 10-minute drive from Pierre Regional Airport (PIR), the 53-key hotel is a lodging option for guests visiting South Dakota's capital city by plane or car.
Fastpayhotels, the B2B accommodation distribution platform, has launched an alternative payment offering for hotels in partnership with Mastercard through the latter's Wholesale Program. This digital payment solution offers card payment guarantees and efficiencies that reduces the costs that hotels have had to bear to process legacy forms of payments.
Hersha Hospitality Management has deployed Duetto's revenue strategy platform across its entire Independent Collection, a growing portfolio of boutique, lifestyle, and luxury hotels across the United States. The collection has 20 properties with over 3,000 rooms that range from urban boutiques to beach resorts to luxury properties, and feature unique bar and restaurant experiences that serve as an amenity for hotel guests and are popular with local residents from their neighbourhoods.
Hilton Hotels and Amadeus have extended their Business Intelligence partnership for Demand360, Rate360, and Agency360. These solutions provide comprehensive, forward-looking market data in the hospitality industry, allowing hoteliers to advance their decision making, optimize channel mix, and strengthen revenue per available room (RevPAR). As part of the deal, Demand360, which provides one year of forward-looking occupancy data for more than 30,000 hotels worldwide, will also be the exclusive provider of forward-looking data integrated into Hilton's revenue management system.
For the seventh consecutive month, US hotels in Sep-2020 remained in negative gross operating profit per available room territory and at USD-9.19, it was a -34% regression from the month prior and a -109.6% year-over-year decrease, according to new data from HotStats. September and into October are typically strong months for US hotels. "The outlook for the hotel industry remains fuzzy," according to its monthly report.
Hyatt Hotels has expanded its 'Work From Hyatt' package to include additional hotels across North America and the Caribbean. The new extended-stay offer now includes nearly 90 participating locations. The package encourages work-life and school-life balance with the comforts of a premium resort experience.
Hospitality management company Davidson Hotels & Resorts has been selected by Development Service Group to manage Le Meridien Houston Downtown. Situated in downtown Houston near Minute Maid Park and Toyota Center, the 255-room hotel is housed within the historic Melrose Building, which was the first Houston skyscraper designed in the International style and is currently listed on the National Register of Historic Places.
The new Mar Monte Hotel emerges as Santa Barbara's newest lifestyle boutique hotel with reimagined guest rooms, two new food and beverage concepts as it is also introduced into The Unbound Collection by Hyatt brand. The 200-room hotel serves as a gateway to the American Riviera and is situated across the street from East Beach, just minutes from downtown Santa Barbara and the famed Funk Zone. The property is a reincarnation of the historic 1930s Vista Mar Monte.
The Orlando World Center Marriott is welcoming travellers back to Orlando with a brand-new look after completing a multimillion dollar property renovation. The guest rooms and suites renovation was a complete transformation, featuring a muted colour palette of blue and greys with warm wood accents including a new hard surface floor in the guest rooms. The suites had last been renovated in 2013 and the guest rooms in 2008.
The Park Inn by Radisson Gwalior opened in late Oct-2020 in the city of Gwalior, Madhya Pradesh. The hotel provides an ideal stay for both leisure and business travellers visiting the city, best known for its ancient hilltop Gwalior fort. The hotel is strategically located to provide easy access to tourist attractions such as the hill fort of Gwalior, Gopachal Parvat, Jai Vilas Palace, Tomb of Ghaus Mohammed, Madhav National Park and many others, within five kilometres from the railway station and ten kilometres from the Gwalior Airport.
The Surety Hotel will officially open to guests on 11-Nov-2020, located in the Des Moines' downtown district, heralded as the Midwest's burgeoning financial centre. The Aparium Hotel Group property will offer 137 keys, an adaption of the historic century-old Hippee building and revival of a Beaux-Arts Classicism-style architectural gem, built for The Iowa Loan & Trust Company in 1913 as Iowa's tallest building at the time.
Urgo Hotels & Resorts has added two Marriott-branded hotels – the 146-room Courtyard Dayton South/Mall and the 149-room Courtyard Toledo Airport Holland – to its expanding portfolio of managed hotels. The two hotels are owned by Skyline Investments, a Canada-based hotel real estate investment group with a portfolio spanning the US and Canada.