---
Hotel The Mitsui Kyoto, A Luxury Collection Hotel & Spa opens in the heart of Japan's ancient capital
First Atwell Suites under construction in Miami; set for summer 2021 debut
The road less travelled – Hilton Garden Inn becomes the first internationally branded hotel in the Faroe Islands
Data metrics – latest performance insights from STR
News briefs – bitesize updates of latest industry news and developments
---
Hotel The Mitsui Kyoto, A Luxury Collection Hotel & Spa opens in the heart of Japan's ancient capital
The new Hotel The Mitsui Kyoto, A Luxury Collection Hotel & Spa provides guests with an extraordinary insight to Japan's rich culture and remarkable history while highlighting a traditional Japanese onsen experience. The new addition to Marriott International's Luxury Collection, the Kyoto property is housed in the former private residence of the aristocratic Mitsui family and the property's 300-year-old main entrance, the Kajiimiya Gate, still stands today to welcome arrivals. The luxury property resides in the heart of Kyoto and has its own natural hot spring drawn from the thermal waters deep below ground. The hotel opens up to one of the world's most enriching and desirable destination discoveries, including the 17th-century UNESCO World Heritage-listed Nijo Castle located directly opposite the hotel and other shrines, palaces and gardens. The property blends tradition with modernity with a minimalist yet contemporary design, which creates a sense of comfort with natural luxury. It includes 161 guest rooms and suites. Two Onsen Suites feature separate living rooms, private gardens and outdoor hot spring baths for a highly memorable experience of Japanese onsen traditions in complete luxury and privacy.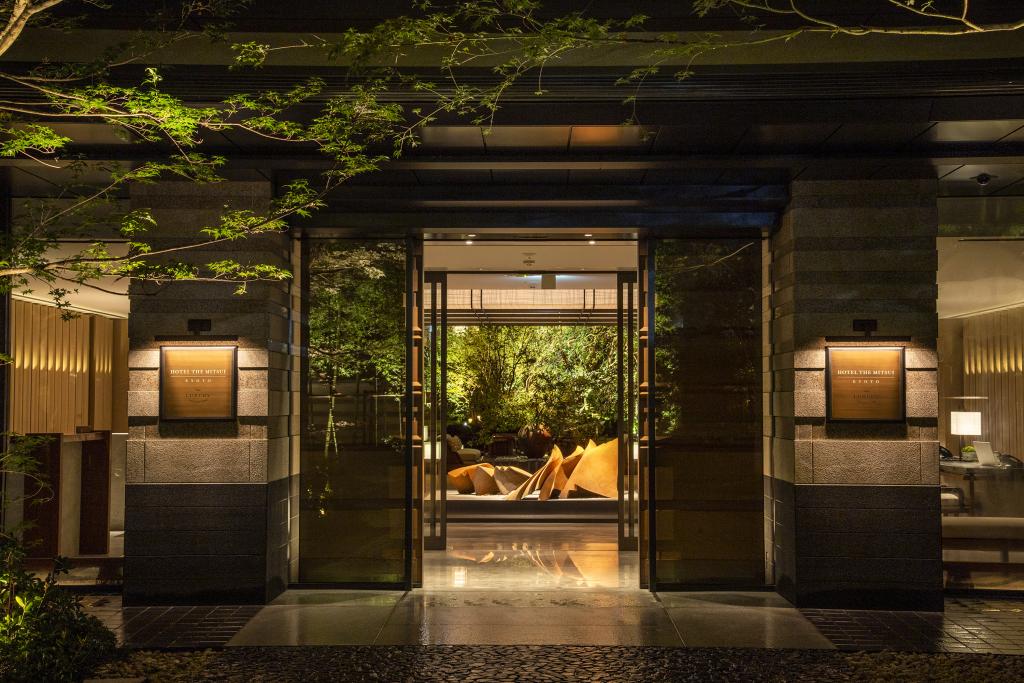 ---
First Atwell Suites under construction in Miami; set for summer 2021 debut
InterContinental Hotels Group (IHG) has confirmed that the first Atwell Suites hotel is now under construction in Miami and is expected to open by summer 2021. The 90-room hotel is located in Brickell, an urban neighbourhood home to Miami and South Florida's financial district, as well as many foreign consulates. The hotel is part of a new high-rise, mixed-use property which will also include a new 140-room Hotel Indigo Miami Brickell. This property is owned by Francisco Arocha, Pedro F. Villar, Albert Ovadia and Sunview Companies. The design-led, dynamic, all-suites hotel brand optimised for longer stays of up to six nights was launched by IHG last year to support changing traveller behaviour in the upper midscale space. The brand has been well received by owners with 20 properties now under planning and development, across the US, in markets such as Austin, Texas; Charlotte, North Carolina; Denver; and Phoenix and IHG confirms that construction is expected to begin on further Atwell Suites properties in the coming months.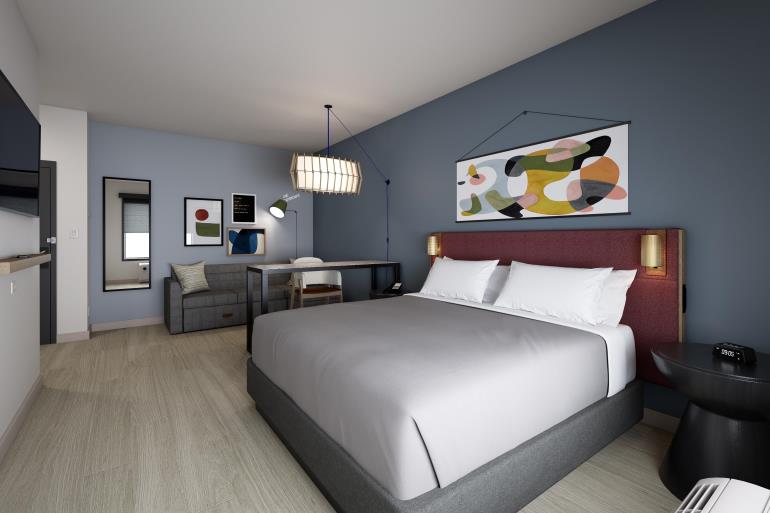 ---
The road less travelled – Hilton Garden Inn becomes the first internationally branded hotel in the Faroe Islands
Hilton Garden Inn Faroe Islands will offer the perfect escape for adventure lovers looking to explore off the beaten track as well as business travellers visiting one of Europe's smallest capital cities, Torshavn. It even has a grass-roof as is normal for properties on the island of Streymoy. Tucked between Iceland and Norway in the North Atlantic Ocean, the Faroe Islands are an archipelago of 18 mountainous isles which boast unrivalled natural beauty, a thriving music scene and a rich, growing gastronomical culture. Located in Torshavn, only five minutes from the Svartafoss Waterfall, Nordic House and the National Museum, the property includes 130 guestrooms, many of which offer scenic views of the Islands' beautiful natural surroundings. The new hotel has been built with sustainability at its core, helping the Islands to grow a sustainable, responsible tourism industry and supports Hilton's Travel with Purpose 2030 Goals, where it has committed to doubling its investment in social impact and cutting its environmental footprint in half by 2030. This includes the installation of a heating system that uses energy from a local power plant that captures leftover energy from a range of industries, including turning waste from the Islands' thriving salmon fishing industry into energy.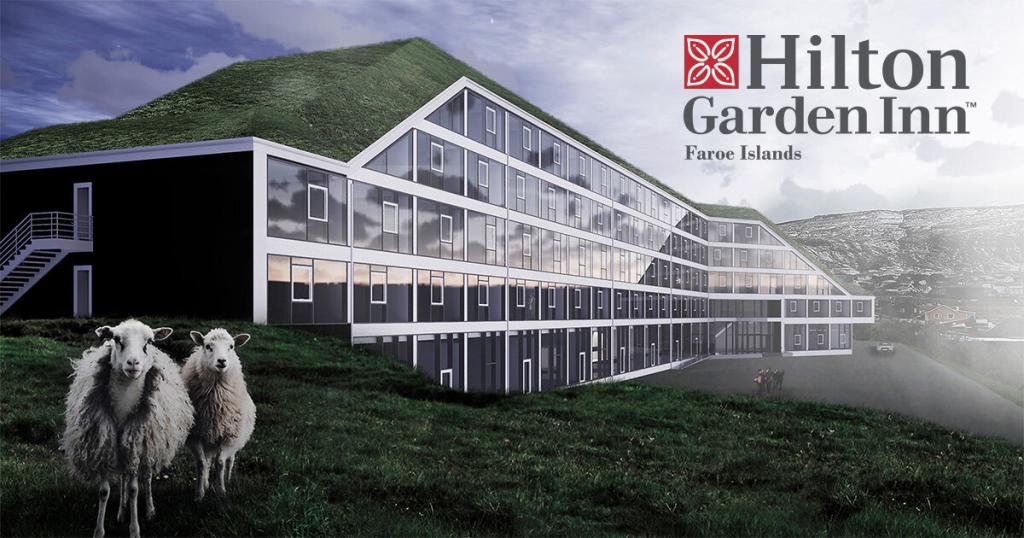 ---
Data metrics – latest performance insights from STR
Latest performance data for hotels in Canada for the week ending 31-Oct-2020 showed slightly lower occupancy from prior weeks. The level, 29.2%, a -49.8% decline on the comparable week in 2019 is down from 31.1% (week ending 24-Oct-2020), 29.9% (week ending 17-Oct-2020), and 32.2% (week ending 10 Oct-2020). In year-on-year comparisons, ADR was down -25.9% to CAD109.77 and RevPAR fell -62.8% to CAD32.10. British Columbia recorded the highest occupancy level (35.6%) among the provinces, while Vancouver (33.0%) was the only major market at or above a 30% occupancy level.
United States of America (USA) weekly hotel occupancy for the period ending 31-Oct-2020 was the lowest for any week since late Jun-2020, slipping -29.0% year-on-year to 44.4%. With rising COVID-19 case numbers and less leisure travel, the US saw a second consecutive week with fewer hotel guests with demand falling 1.3 million from the prior week. In comparison with the same week last year, ADR declined -27.4% to USD91.56 and RevPAR fell -48.4% to USD40.70. Aggregate data for the Top 25 Markets showed lower occupancy (41.0%) but higher ADR (USD96.91) than all other markets. Only two of those major markets reached or surpassed 50% occupancy: Atlanta, Georgia (53.0%), and New Orleans, Louisiana (52.9%).
---
News briefs – bitesize updates of latest industry news and developments
Choice Hotels International has reported its domestic systemwide occupancy rate has improved since the trough of 28% in early Apr-2020, with average weekly occupancy consistently exceeding 50% since the week of 21-Jun-2020. For Oct-2020 domestic systemwide occupancy was expected to reach 52%. The company expects the impact of COVID-19 on its year-over-year RevPAR change will be less significant for the quarter ending 31-Dec-2020 than that ending 30-Sep-2020 based on the continued resilience of leisure demand.
The DoubleTree by Hilton Canton Downtown Hotel opened this week after undergoing a multi-million dollar renovation after being acquired by Hall of Fame Resort & Entertainment Company this time last year. Managed by Crestline Hotels & Resorts, the hotel will serve as the flagship lodging destination in downtown Canton, Ohio for Hall of Famers and their families, the participants of the NFL Alumni Association Player Development Academy, plus independent visitors to the city. All 164 rooms now have modern and fresh designs that incorporate Canton's legacy as the birthplace of football.
Hilton has confirmed the opening of Hilton Goa Resort under the hotel company's flagship brand, Hilton Hotels & Resorts. This opening marks Hilton's third property in Goa. Located atop the scenic, terraced slopes of Saipem Hills, overlooking the Nerul River, the full-service resort is 34 kilometres from the Goa International Airport and is ideally located 10 minutes away from the popular Candolim and Calangute beaches. The resort is operated by Hilton and owned by Soham Leisure Ventures.
Commonwealth Hotels has added the Home2 Suites by Hilton El Reno to its expanding portfolio. Based just 25 minutes outside of downtown Oklahoma City, the hotel broadens Commonwealth's footprint in the Midwest area. It includes 85 guest suites geared towards the extended stay traveller with a focus on functionality and multiple guest rooms configurations to meet guests' individual needs.
Following a full-scale property renovation and rebrand, boutique property Hotel Amarano Burbank-Hollywood, has partnered with Inspectra Thermal Solutions (ITS) to deploy a non-invasive technology that reads body temperature upon entry to the hotel. The property is the first hotel in the United States to deploy this MEDICAS infrared thermal imaging and fever detection system that can read body temperatures at up to a 40-foot distance.
Kimpton Hotels & Restaurants will next week open Ella's Cottages, the fourth of five properties to open in the new Kimpton Key West collection located throughout the island's Old Town historic district. Joining the recently opened Winslow's Bungalows, Lighthouse Hotel and Fitch Lodge, Ella's Cottages is located just steps from lively Duval Street and features 22 guestrooms and cottages, including five suites. The final property in the collection, Ridley House, is slated to open in early 2021.
Louvre Hotels Group has expanded its portfolio with the acquisition of ten 7 Days Premium hotels across Europe. The Group – Europe's second largest hotel group and a subsidiary of Jin Jiang International – has taken over the two- and three-star hotels, previously owned by the Chinese hotel group Plateno, seven of which are in Vienna, Salzburg and Ansfelden, Austria; Leipzig, Munich and Berlin, Germany; and Venice, Italy. These hotels, which range in size from 95 to 200 rooms, will be refurbished by the Louvre Hotels Group team and reopened under the brand names Campanile and Kyriad.
Pellerin Real Estate has acquired the former Ramada Plaza by Wyndham Atlanta Downtown & Conference Center, a prominently-located 375-key full-service hotel in Atlanta's Summerhill neighbourhood. Pellerin has partnered with Life House through its Life Hospitality independent management arm to explore redevelopment opportunities. Together, the partnership seeks to grow its hotel portfolio by at least 1,000 additional keys by acquiring midscale hotels in Sun Belt states over the next 12-month period.
The San Manuel Band of Mission Indians have celebrated the topping-off of the 17th floor of the San Manuel Casino resort expansion project. The socially-distanced event celebrated the final steel beam being put into place just over 27 months after the project broke ground in Jul-2018. During the event, the Tribe announced an updated timeline for the phased opening of the expansion, including the opening of San Manuel's first onsite hotel in Winter 2021, which will feature 429 rooms and suites, and the opening of San Manuel's event venue in 2022.
Universal's Endless Summer Resort – Dockside Inn and Suites, the newest hotel at Universal Orlando Resort, will open to guests for the first time on 15-Dec-2020, a fortnight after the Loews Portofino Bay Hotel also resumes operations with newly-renovated rooms and suites throughout the hotel. The Dockside Inn and Suites will be the second hotel in the destination's Value category, joining sister property Surfside Inn and Suites. The extra-affordable resort will add 2,050 guest rooms, featuring standard rooms and two-Bedroom Suites.
Virgin Hotels says it is "ready to shake up the Las Vegas scene" with its new Virgin Hotels Las Vegas property, a lifestyle hotel that it describes as "exciting, innovative, uniquely designed and exceptionally functional". Part of the Curio Collection by Hilton, the property will officially open on 15-Jan-20201 and will include 1502 Chambers, Grand Chambers and Penthouse suites, which feature the Virgin Hotels ergonomically designed patented bed and in-room technology.