EDITION Hotels reveals plans to significantly grow its portfolio in 2021
IHG nears completion of first voco upscale property in Vietnam
Marriott's eco-conscious Element brand expands in the Middle East
Grand Hyatt Jeju becomes the largest Hyatt property in Asia Pacific
New Radisson Blu at The Summit at the Cairns will overlook the mountains near Salt Lake City
Data metrics – latest performance insights from STR
News briefs – bitesize updates of latest industry news and developments
---
EDITION Hotels reveals plans to significantly grow its portfolio in 2021
EDITION Hotels announced its further international expansion in 2021, with the slated opening of seven new properties across three continents. The new openings include sites in Rome, Madrid, Dubai, Reykjavik and Tampa, Mexico's Riviera Maya at Kanai and its second property in Tokyo. With 11 hotels worldwide currently, 2021 will be a key growth year growing the brand to 18 properties globally with many further sites expected to open in 2022 and beyond. The first addition, The Reykjavik EDITION, will launch in summer 2021 in a prime location within the downtown area of the city. Adjacent to the prominent Harpa Concert Hall, the hotel is situated in both a vibrant and scenic part of Iceland's historical capital and will feature 253 rooms and suites. It will be followed in the autumn of 2021 with four further openings. The Tokyo EDITION, Ginza will be the second property in Japan and situated just of Chuo Street, one of the largest upscale entertainment and shopping destinations in the city. The newly constructed property will include 78 guestrooms and suites. The Rome EDITION, its first Italian property, will feature 95 guest rooms and suites, among which, a Penthouse suite with a private 1,300 square foot terrace, located just a few steps from Via Veneto and Bernini's Tritone Fountain in Piazza Barberini. The Madrid EDITION will showcase 200 beautifully appointed guest rooms and suites, some with terraces and five unique food and beverage outlets including a signature restaurant, cocktail bar, Sky Bar and rooftop terrace, together with an outdoor pool, state-of-the-art fitness centre and spa. The property is near Puerta de Sol in the heart of the Spanish capital, one of the city's most famous sites, and within walking distance to The Golden Triangle of Art – three of most important art museums in Madrid. The Dubai EDITION marks a significant expansion for the brand into the Middle East's most popular travel destination. Situated in downtown Dubai, the hotel will be located in one of the city's most popular locations, opposite the world-famous Dubai Mall. Designed with LW Design Group LLC, the hotel will feature 210 rooms and suites. The last two planned 2021 openings, due towards the endof the year, comprise The Riviera Maya EDITION at Kanai in Mexico, with 180 guestrooms and suites, and The Tampa EDITION, a fifth US property, situated within the new 56-acre Water Street Tampa neighbourhood and accommodating 172 guestrooms and suites.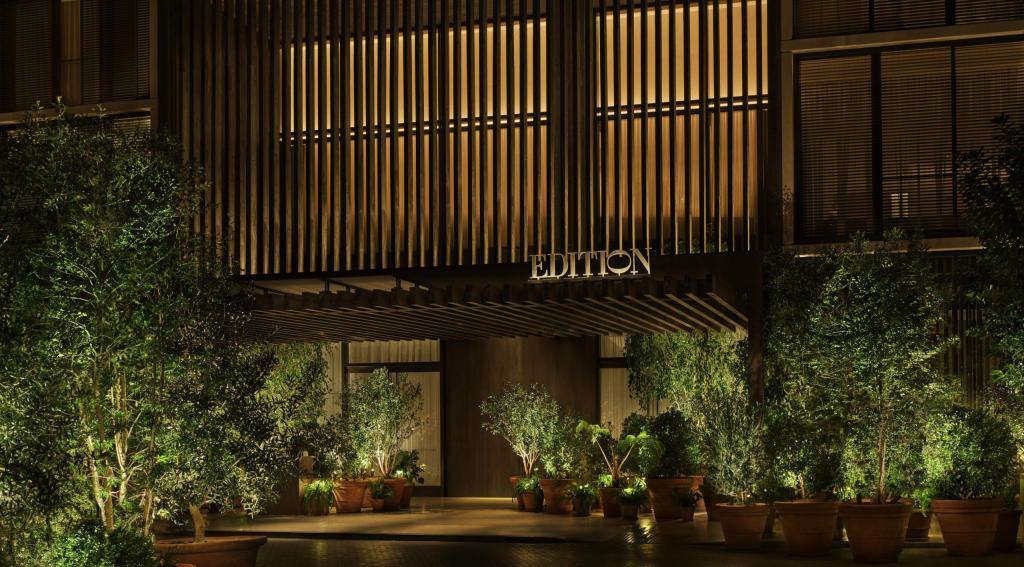 ---
---
IHG nears completion of first voco upscale property in Vietnam
HG Hotels & Resorts will expand its upscale voco brand to Vietnam next year through a partnership with Tuyet Lien Son Co Ltd, which will mark the first opening under the voco brand in South East Asia. Already near completion, the voco Ma Belle Danang property is ideally located next to the beachfront along the main thoroughfare of the coastal city. On brand, the 290-room hotel combines the informality and charm of an individual property with the quality and reassurance of a globally renowned brand. It signals the latest development in the growth of voco, inspired by the Latin word for 'to invite' or 'come together'. The brand's signature 'voco Life' concept features strongly, with the hotel boasting one of the city's only rooftop bars with a 360-degree view of both the ocean and the city.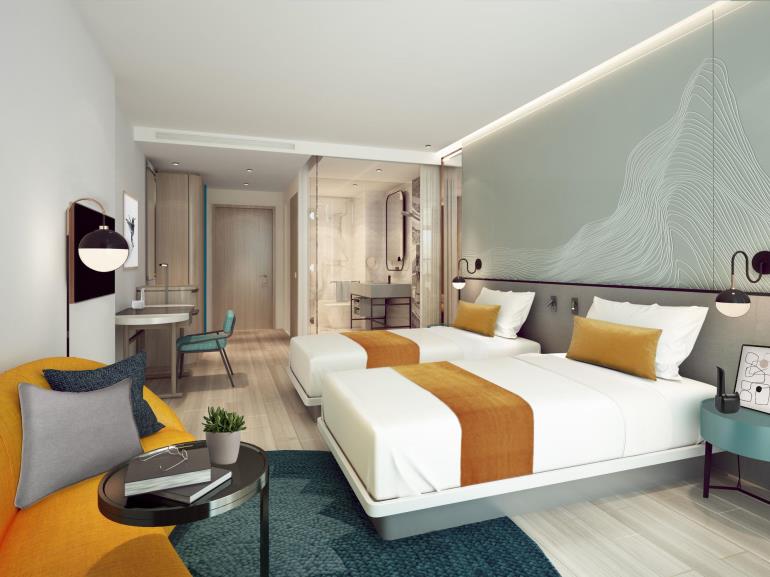 ---
Marriott's eco-conscious Element brand expands in the Middle East
Element Hotels, part of Marriott International, has confirmed the opening of Element Al Jaddaf in one of Dubai's emerging districts. Element Al Jaddaf presents an eco-friendly concept for guests seeking to maintain a balanced lifestyle while travelling. Located in Dubai's Creekside neighbourhood, the property aims to redefine the longer stay experience with 269 thoughtfully designed apartments and contemporary spaces. Inspired by nature and with a bright aesthetic, Element Al Jaddaf features streamlined furnishings in light natural tones with touches of greenery. The hotel's relaxed and enriching atmosphere together with its ergonomic design, quiet nooks, sun filled spaces, and pet-friendly amenities aim to evoke a feeling of comfort and home. Its rooms range between studio, one and two-bedroom apartments, making the property a strong proposition for business travellers, longer staying guests, and holidaymakers alike. The property's location puts it in close proximity to DIFC, Deira, and Dubai International Airport, and is near to some of Dubai's most famous sites including Dubai Mall, the Dubai Frame and the Museum of the Future. The area, once famed for its dhow shipyards, is part of Culture Village, home to waterfront promenades and harbour, exhibition and cultural centres.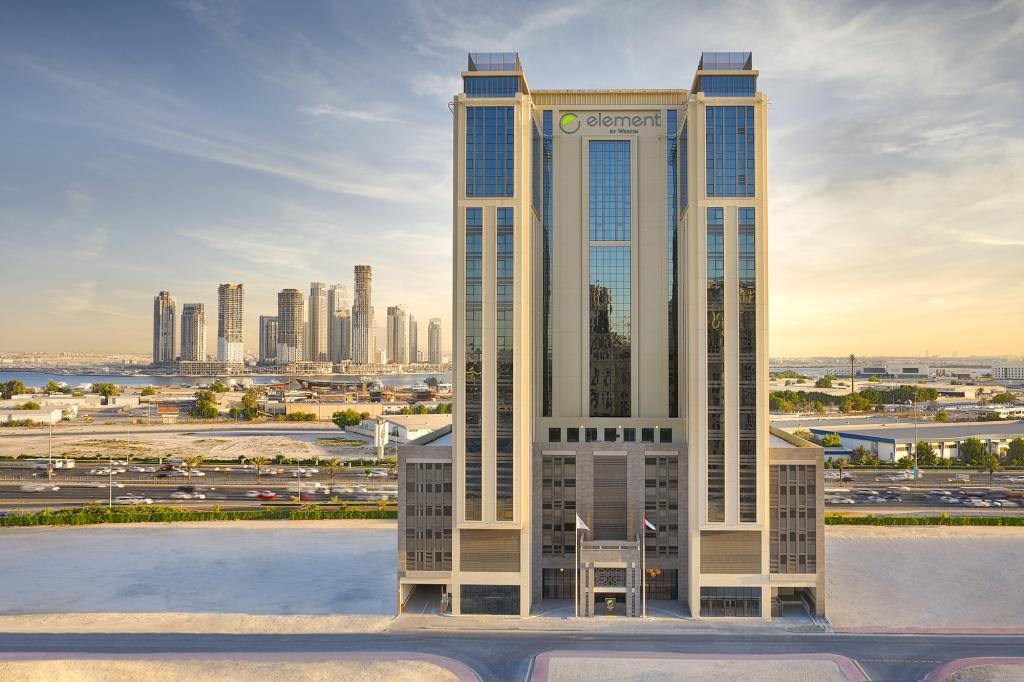 ---
Grand Hyatt Jeju becomes the largest Hyatt property in Asia Pacific
Hyatt Hotels Corporation has opened its 1,600-room Grand Hyatt Jeju in South Korea, the largest Hyatt property in Asia Pacific. This highly anticipated opening marks the return of a Hyatt hotel into Jeju Special Autonomous Province, an island on the southern end of the Korean Peninsula renowned for its rich history and cultural traditions. Part of the new Jeju Dream Tower, the island's iconic twin-tower landmark, Grand Hyatt Jeju embodies the modern Korean lifestyle, offering leisure guests, business travellers and locals an impressive selection of world-class culinary, leisure and entertainment experiences under one roof. These include 14 distinct restaurants and bars, HAN Collection, a dedicated retail space showcasing over 200 Korean fashion designers and brands, the island's largest outdoor deck with an infinity pool, two premium spas; and eight residential-style event spaces. The Grand Hyatt Jeju is a 10-minute drive from Jeju International Airport, 15-minute drive from the port and cruise terminals, and within walking distance from shopping and culinary hotspots. Its rooms range in size from 700 square feet (65 square meters) upwards and feature floor-to-ceiling windows with views of Halla Mountain – the highest mountain in South Korea, the turquoise sea and the city with each room accented with modern Korean art.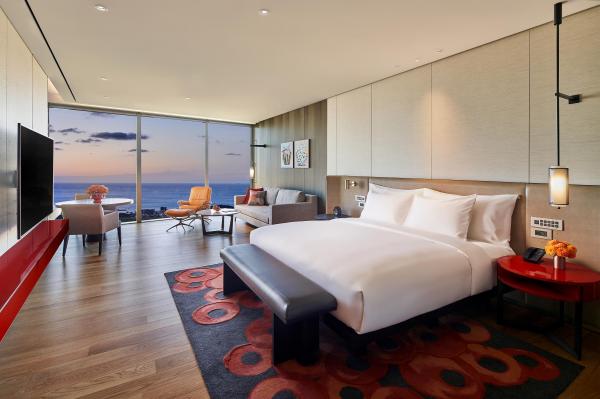 ---
New Radisson Blu at The Summit at the Cairns will overlook the mountains near Salt Lake City
Radisson Hotel Group has confirmed the signing of Radisson Blu Sandy - Salt Lake City, part of a multi-phased, mixed-use development project with Raddon Development, called The Summit at the Cairns, designed by Beecher Walker Architects. The first phase of the project, comprised of a 13-storey building, will feature conference facilities, a variety of guest rooms, a rooftop restaurant and bar, pool deck, full-service spa, fitness centre, top level condominiums and parking structure. The property will offer 235 guest rooms and suites. The hotel's rooftop will feature FireLake Grill House & Cocktail Bar, a signature concept of Radisson Blu properties in the US, centred around live fire cooking and farm-to-table dining. The hotel is anticipated to begin construction in 4Q 2021.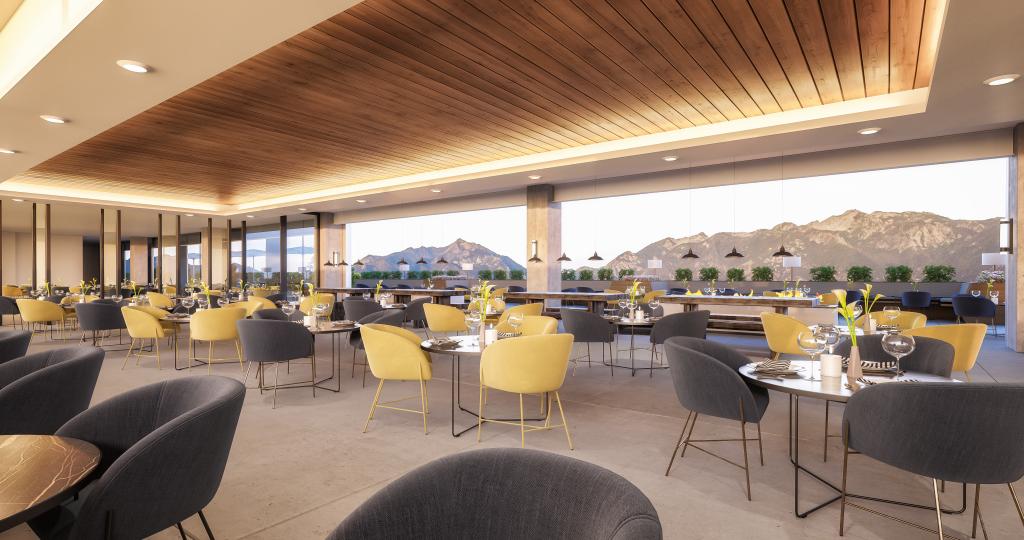 ---
Data metrics – latest performance insights from STR
Preliminary performance data for Nov-2020 for London, United Kingdom hotels showed lower levels compared with previous months. Amid a second lockdown during the month, occupancy was the lowest for any month since Jul-2020, while the ADR and RevPAR levels were the lowest for any month this year with year-on-year declines remaining significant. In comparison with Nov-2019, occupancy was down -72.8% to 23.3%, ADR declined -54.0% to GBP72.83 and RevPAR fell -87.5% to GBP16.97.
The hotel industry in Sydney, Australia reported mostly flat performance compared with the previous month, according to preliminary Nov-2020 data with year-on-year declines also a similar level versus Nov-2019. In comparison with the previous year Nov-2020 occupancy was down -56.0% to 38.0%, ADR fell -33.6% to AUD154.75 and RevPAR declined -70.8% to AUD58.84. STR acknowledges that alongside hotel quarantine, there were noticeable higher occupancies on weekends for staycation demand.
---
News briefs – bitesize updates of latest industry news and developments
The new Aman New York is on track to open in spring 2021 breathing new life into Manhattan's iconic Crown Building, which celebrates its 100th anniversary. The property, at the croosroads of 57th and 5th Street, will comprise of 83 guest rooms and suites, which start at 70 square metres and each have a functioning fireplace – something of a rarity in New York. In addition, it will house 22 private branded residences, many with spacious outdoor terraces, including a one-of-a-kind, five storey penthouse.
IHG Hotels & Resorts has begun construction on its second avid hotel in Mexico. Expected to open in late 2021, the avid Guadalajara, a midscale mainstream property, will be a 124-room hotel owned by Grupo Ferran. The brand is purpose-built and offers the type of hospitality IHG believes guests value most – "the essentials that make a difference and experiences that feel just right, every time".
Courtyard by Marriott Philadelphia Southat The Navy Yard recently completed renovations to its public and meeting spaces in an ongoing effort to enhance the guest experience. The property opened its doors in 2014 as the first, and still only, hotel located in The Navy Yard. In 2017, the hotel expanded to accommodate visitor demand, adding 40 rooms that increased the total key count to 212. To elevate the public spaces of the property, the lobby and Bistro dining areas were renovated with updated seating and amenities.
Davidson Hotels & Resorts has been selected by National Real Estate Advisors to manage the Peoria Marriott Pere Marquette and Courtyard by Marriott Peoria Downtown. Situated in the business and entertainment district of downtown Peoria, Ill., the hotels are within walking distance of Caterpillar World Headquarters, OSF, Unity Point Methodist Hospitals, Peoria Civic Center and the celebrated Peoria RiverFront.
Healing Hotels of the World has launched a new collection called Urban Healing Hotels. This collection is designed to support travellers' desire to bring their holistic lifestyle along wherever they go. Aimed at luxury hotels located in an urban setting that have the desire and ability to cater to a health-conscious guest, the programme will allow these hotels to differentiate by providing wellbeing experiences and amenities for a growing health-focused clientele.
Millat Properties, the South African real estate company, has confirmed the opening of Hyatt Regency Cape Town, the first Hyatt-branded property in the 'Mother City'. The hotel welcomes guests with newly renovated rooms and public areas while a wider full refurbishment is expected to be completed in the coming months. The renovations have been led by Millat working closely with the Hyatt team and international interior designers - LW Design Group.
As part of ongoing steps to help instill confidence and provide exceptional experiences and solutions for meeting professionals and attendees, Marriott International is introducing a package of health protocol options, including COVID-19 testing, which meeting professionals may select for group meetings at certain of its properties in the US beginning in Jan- 2021. These optional health protocols will initially be rolled-out at Gaylord Hotels and Resorts in Florida, Tennessee and Texas before being made available for selection at certain other Marriott branded hotels throughout the country.
Operto Guest Technologies has agreed a partnership with hospitality software provider Mews, to bring Operto's Smart Stay automation solution to hotels and hostels across the Mews customer base. Operto is a collection of curated hardware and custom-built software ensuring that IoT technology. It provides property managers and hotels with a connected software platform and integrated suite of solutions to manage access, temperature control, occupancy monitoring and communication in order to streamline operations and improve the guest experience.
Meetings, events, and hospitality technology provider Cvent has placed its Cvent Transient Business Intelligence with Radisson Hotel Group in a multi-year agreement. Under the agreement, Radisson will use Cvent's business intelligence software to evaluate and enhance property-level transient performance for 85 of its properties across Europe, the Middle East, and Africa (EMEA).
Travelport has added a new Stay Safe feature for agents connected to its API or Smartpoint agency desktop solution. Stay Safe is a searchable amenity which enables hotels to highlight to travel agents that they have signed up to industry-wide safety initiatives, within the agent's booking workflow, making it easier for travel agents to share information important to travellers in their hotel shopping decisions.
Zoox Smart Data, an international provider of technological solutions that harness big data to build detailed customer profiles over existing Wi-Fi networks, has announced the enhancement of its service offerings to include local advertising capabilities based on a guest's physical location and individual interests. Already set to be implemented by Choice Hotels, this new feature will provide hoteliers with an unmatched ability to personalise guest experiences by promoting local and regional offerings on a property's guest Wi-Fi login page.