Radisson Collection debuts its premium lifestyle concept in one of Asia Pacific's gateway cities
Accor takes its Accor Key digital key solution global after successful pilot schemes
Hyatt Regency brand expands across Asia Pacific with Hangzhou Bay opening and entry into Brisbane
Marriott reveals plans for new select service branded hotels in leisure markets
Data metrics – latest performance insights from STR
News briefs – bitesize updates of latest industry news and developments
---
Radisson Collection debuts its premium lifestyle concept in one of Asia Pacific's gateway cities
Radisson Collection, Radisson Hotel Group's anthology of premium lifestyle hotels, has reached another major milestone with the official debut of Radisson Collection Hotel, Xing Guo Shanghai, the brand's inaugural property in China and its first hotel in an Asia Pacific gateway city. Nestled within 17 acres of manicured gardens, surrounded by historical villas, 1930s Art Deco buildings and picturesque tree-lined avenues, the property offers an enchanting urban oasis amid the bustle of Xujiahui, Shanghai's dynamic downtown business district. The 16-storey property houses 185 rooms and suites (ranging from 30 to 54 square metres), each designed to be spacious sanctuaries of comfort and wellness, with cutting-edge solutions such as air purification systems and smart room sensors, and even robots that deliver fresh fruit juice straight to the door! Unique to the hotel, the 12th floor is reserved for female guests; each room on this level is equipped with special amenities and a Dyson Supersonic blow-dryer, and the Madam Li Lounge offers high-quality hospitality especially for female travellers. The property will be joined by a second Chinese hotel in 2Q 2021 when the newly built Radisson Collection Resort, Nanjing opens its doors. Radisson Collection hotels are already located in some of the world's most exciting and eclectic destinations, including Brussels, London, Rome, Copenhagen and Moscow, with future locations set to include Paris, Milan, Cairo, Budapest, Venice, Sri Lanka and Queenstown in New Zealand.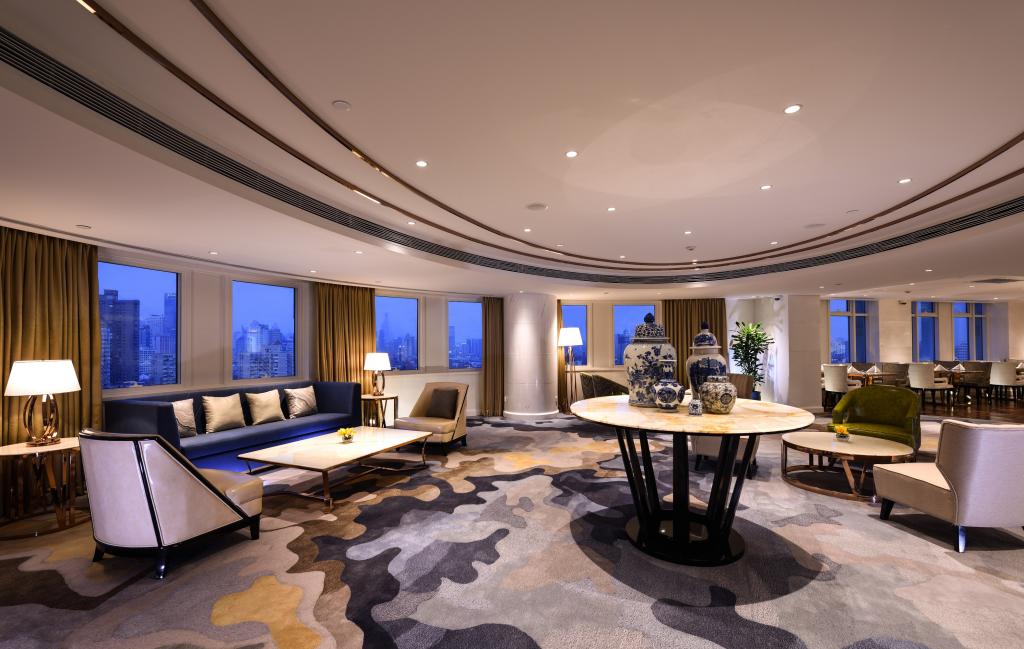 ---
Accor takes its Accor Key digital key solution global after successful pilot schemes
Accor has announced the global roll-out of its digital key solution, Accor Key, in line with its strategy to provide a contactless guest journey across its facilities. This exciting new step for Accor confirms its ambition to innovate and invest in high-quality technological solutions to deliver the very best and most convenient experience for its guests. The focus of the rollout will be to provide customers with a keyless door entry solution, while ensuring that hotels do not lose the human touch that guests require. On arrival at their destination, customers will receive their room key virtually upon downloading Accor's digital key app. Customers will then be given access to rooms, entry to meeting rooms and floor access via lifts using their smartphone. Once departing the hotel, the mobile key will automatically be deactivated. The Accor key programme is being delivered through a partnership with STAYmyway. The global launch follows successful pilot programmes in North America, Europe and Asia. The roll out will start in all new Accor hotels opening in 2021 and extend to existing properties with an objective to equip 500 hotels with Accor Key this year, and at least 50% of all rooms across the network within the next five years.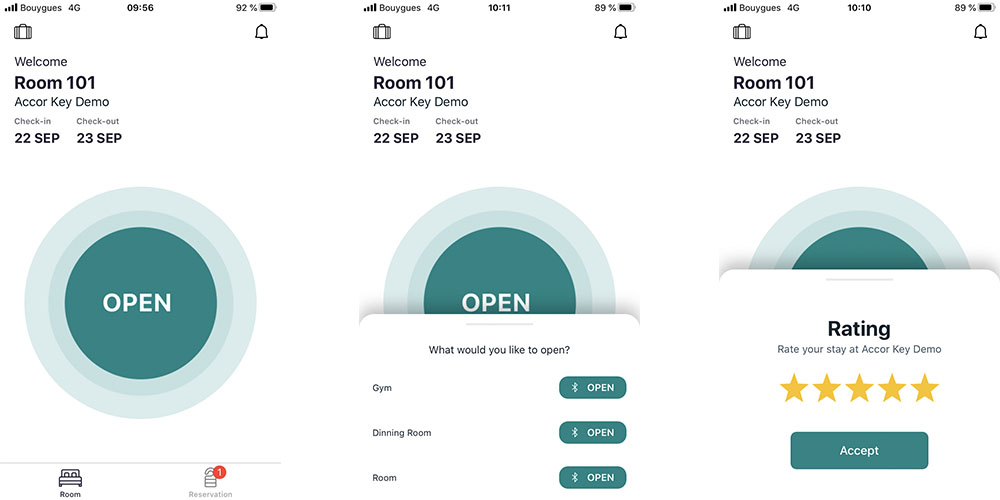 ---
Hyatt Regency brand expands across Asia Pacific with Hangzhou Bay opening and entry into Brisbane
Hyatt Hotels has confirmed the expansion of its portfolio across Asia Pacific with the opening of Hyatt Regency Ningbo Hangzhou Bay in Ningbo, China, beside the famed Hangzhou Bay Bridge – the world's longest sea-crossing bridge – and the opening of Hyatt Regency Brisbane, the first Hyatt hotel in Brisbane and eighth operating Hyatt hotel in Australia. The Hyatt Regency Ningbo Hangzhou Bay is situated in the fast developing Ningbo Hangzhou Bay New Area, a business district home to thriving automotive, technology and finance industries. It is also known for its beautiful coastal scenery and fresh seafood. The hotel offers 319 guestrooms and suites, all with floor-to-ceiling views and local elements are integrated into the room design with several rooms featuring private balconies. The Hyatt Regency Brisbane is located in the heart of the city's central business district within Queen Street Mall. The 292-room hotel, which has been rebranded from an existing hotel and will undergo a refurbishment to enhance the guestrooms, public areas, event spaces and dining venues, is the first project between Hyatt and Salter Brothers, marking the return of the Hyatt brand into the state of Queensland. The property offers easy access to major corporate and government offices as well as a wide range of leisure, retail and dining options.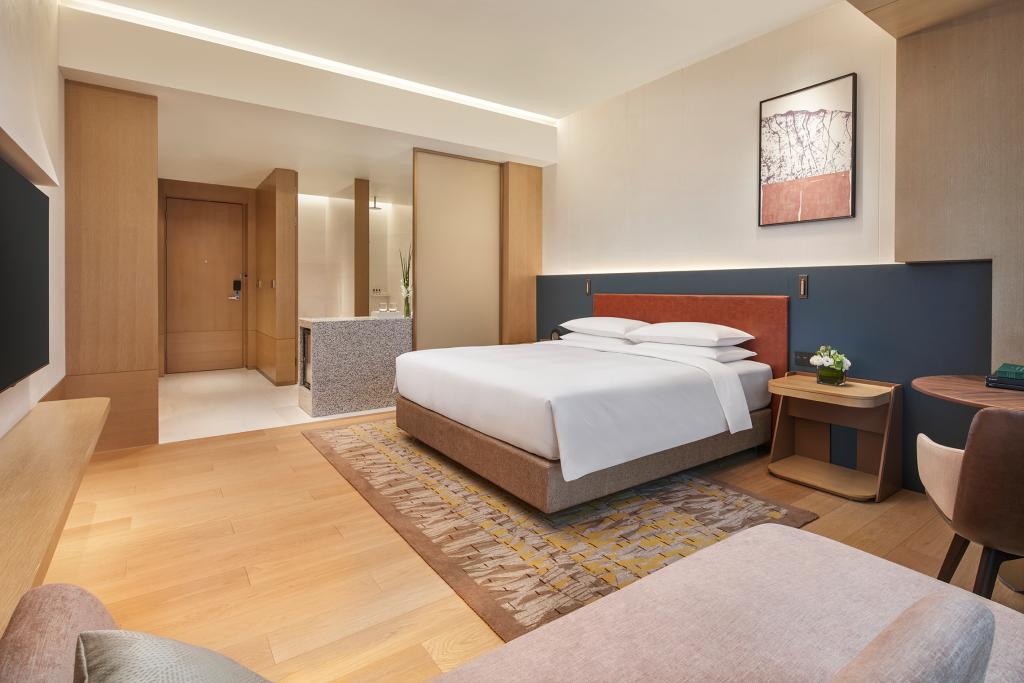 ---
Marriott reveals plans for new select service branded hotels in leisure markets
Marriott International has outlined plans debut a number of select service branded hotels in highly sought-after leisure destinations throughout 2021. The portfolio aims to cater to travellers seeking a balance between "what they truly need and eliminating what they don't". Leisure trips are expected to outperform business travel through 2021, and Marriott believes the new openings will answer the "burgeoning demand and prolonged wanderlust to explore the sun and the sand in spacious, airy atmospheres". The first is the Residence Inn by Marriott Cancun Hotel Zone which made its debut in Jan-2021 featuring 158 guest suites with separate work, living, and sleeping spaces complete with fully equipped kitchens. The first resort-style property within the Moxy brand portfolio, the eight storey, 202-room Moxy Miami South Beach opens in Feb 2021, offering a playful celebration of Miami's cosmopolitan culture just steps away from the beach. Aloft will debut in the Mexican town of Tulum as the first internationally branded hotel in the city. Situated between Tulum's desirable downtown district and white-sand beaches, the property will open in Mar-2021 with 140 loft-style rooms and suites. Located on the Hawaiian Islands, AC Hotel by Marriott Maui Wailea is a 70,000-square-foot, four-storey estate nestled on the island of Maui within the resort community of Wailea. Situated on three acres of lush Hawaiian gardens, the property includes 110-rooms and is due to open in Apr-2021. Finally, the 195-room Courtyard by Marriott Mazatlan Sinaloa Mexico will be the first fully new-built Courtyard by Marriott resort in the Caribbean & Latin America region and the third in the world when it opens in Oct-2021.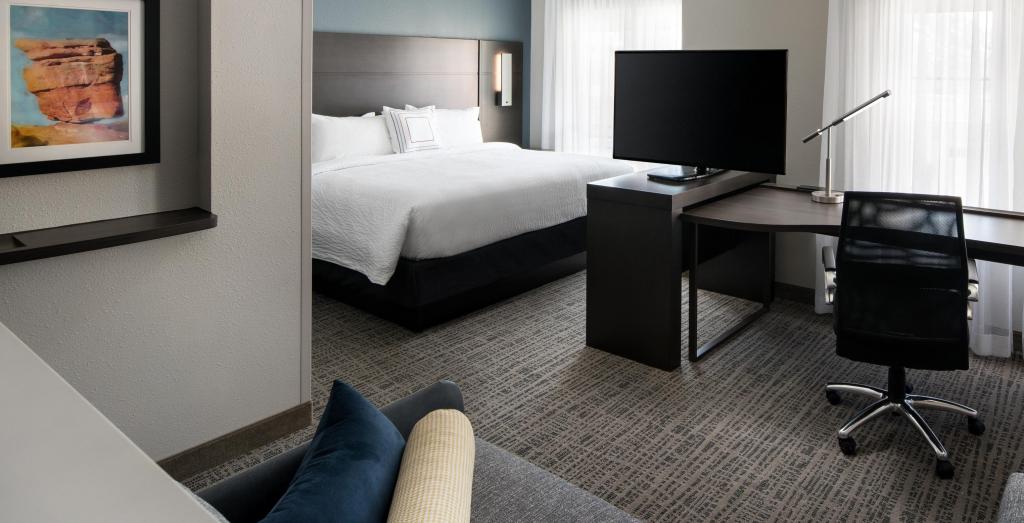 ---
Data metrics – latest performance insights from STR
The 2020 occupancy and RevPAR levels were the lowest for any year on record in Australia. However, after falling to its pandemic low point in Apr-2020 (occupancy: 19.8%), the country reported continued performance improvement through the end of the year and in Dec-2020, each of the three key performance metrics were the highest for the country since Feb-2020: occupancy (52.8%), ADR (AUD189.50) and RevPAR (AUD99.98). In comparison with 2019, occupancy was down -39.4% to 44.7%, ADR declined -11.5% to AUD163.90 and RevPAR fell -46.4% to AUD73.32.
Similarly, the 2020 occupancy and RevPAR levels were also the lowest for any year on record in Colombia. Apr-2020 was the country's low point for occupancy (6.0%), but steady improvement returned the country to a 30.9% occupancy level in Dec-2020. In comparison with 2019, occupancy was down -57.2% to 25.5%, ADR slipped -5.1% to COP255,835.94 and RevPAR declined -59.4% to COP65,171.63.
In Qatar, all three key performance metrics were the lowest for any year in 2020. However, the country's occupancy level remained high compared with others around the world. In Aug-2020 and Sep-2020, Qatar accomplished the rare feat of year-over-year growth in ADR (+0.1%). In comparison with 2019, occupancy was down -14.8% to 56.6%, ADR slipped -4.4% to QAR356.13 and RevPAR declined -18.5% to QAR201.50.
The absolute occupancy and RevPAR levels for hotels in the United Kingdom in 2020 were also the lowest for any year on record. Amid continued COVID-19 lockdowns around the country, Dec-2020 performance was down from the prior month, and the country's 26.1% occupancy level was its lowest since May-2020. In comparison with 2019, occupancy was down -47.7% to 40.5%, ADR declined -23.9% to GBP72.08 and RevPAR fell -60.2% to GBP29.17.
---
News briefs – bitesize updates of latest industry news and developments
Hospitality management company Davidson Hotels & Resorts has refined its company architecture and rebranded as Davidson Hospitality Group. Its activities will now be defined under separate operating verticals that reside under the new Masterbrand. These comprise: Davidson Hotels, Davidson Resorts, Pivot and Davidson Restaurant Group.
Dexter Moren Associates has been appointed to refurbish the guestrooms and public areas at the Four Points by Sheraton in Lagos, Nigeria, which is due to open in 2Q 2021. The four-star hotel comprises 231 rooms, swimming pool, conference facilities, ballroom, and gym. The scheme will involve large-scale re-organisation of the hotel's public areas, with the proposed inclusion of co-working and executive lounge spaces, as well as a completely new wing of meeting rooms and facilities.
Hilton Hotels has signed management agreements to bring its luxury brand, Waldorf Astoria Hotels & Resorts, as well as lifestyle brand, Canopy by Hilton, to the Seychelles. The properties are scheduled to open in 2023 and will build upon an already strong Hilton portfolio on the archipelago, in addition to the soon-to-be-opened Mango House Seychelles, LXR Hotels & Resorts.
Hotel Equities and Coakley & Williams Hotel Management have formed a strategic alliance whereby Hotel Equities will provide operational oversight and national support to all hotels within the Coakley & Williams portfolio of properties.
Hotelbeds has entered strategic partnership with Juniper, a global travel technology company specialising in online solutions for the tourism industry under the Juniper and Cangooroo brands. Under the deal, Hotelbeds' ancillary partners will now have access to Juniper and Cangooroo's 300+ clients – increasing Hotelbeds' ancillary distribution reach in over 50 countries, including Spain, USA, Colombia, Brazil, and the UAE.
Hyatt Hotels has confirmed an affiliate has entered into a management and related agreements for the first Hyatt-branded hotel in Estonia. The Hyatt Place Tallinn is expected to open in early 2023, located near the Old City Harbour of the Baltic capital, one of the busiest passenger ports in Europe. Situated in Estonia's cultural hub the 168-room select service hotel will also be near Tallinn's picturesque Old Town, a recognised UNESCO World Heritage site.
The second phase of the refurbishment of the existing InterContinental Hotel, Lusaka, into a dual-brand 106 room InterContinental and 160 room Holiday Inn, is due to open towards the end of 2021. Building on the success of its previous designs for the Holiday Inn, which opened in October 2020, Dexter Moren Associates is working to refurbish and update the extensive food and beverage offering at the InterContinental and create additional meeting rooms.
JW Marriott has expanded its portfolio into triple digits with the opening of its 100th property, the JW Marriott Tampa Water Street. Located in the heart of the dynamic Water Street neighbourhood, the new property offers 519 rooms and welcomes guests with a four-storey atrium lobby lounge featuring hanging art.
Loyalty platform Laasie has launched a loyalty solution for the hospitality industry: Laasie Retain. The new solution looks at the entire customer journey, provides personalised and contextually relevant rewards, and foregoes tiers. The solution offers advanced personalisation, such as offers based on location and history, to ensure rewards and content are relevant to each individual to inspire loyalty and build brand trust.
La Coleccion Resorts by Fiesta Americana, a collection of distinctive hotels throughout Mexico and now the Dominican Republic, has opened the doors of Live Aqua Beach Resort Punta Cana. The all-inclusive, adults only resort sits right on the northern shores of Uvero Alto in the Dominican Republic. The property includes 347 suites available in eight different categories.
Marriott International has opened its first dual-brand property in the UK opens in the town of Slough, a short distance west of London. Developed and owned by Slough Borough Council, both hotels are operated by specialist hotel management company Cycas Hospitality. The 244-room hotel complex forms part of a major development transforming the town's former library site, which also include 64 new apartments and 4,000 sq.ft of restaurant and retail space. They consist, on the lower four floors the 152 room Moxy Slough which is a themed tribute to the town's longstanding connections to the iconic Thunderbirds TV series, and on the upper floors the 92 suite Residence Inn by Marriott Slough.
Preferred Hotels & Resorts has announced that 18 new member hotels joined its global portfolio from 01-Sep-2020 through 31-Jan-2021. These comprise: Chatham Bars Inn (Massachusetts, USA); Hotel & Spa Mansion Solis by HOTSSON (Morelia, Mexico); Pendry Manhattan West (New York, USA); Hotel Diplomat (Stockholm, Sweden); Andronis Arcadia (Santorini, Greece); The Clement Palo Alto (Palo Alto, California, USA); The Lancaster Hotel (Houston, Texas, United States); Arte Hotel Lima (Lima, Peru); Live Aqua Beach Resort Punta Cana (Punta Cana, Dominican Republic); Palacio Provincial (Old San Juan, Puerto Rico); ette hotel (Orlando, Florida, USA); Alisal Guest Ranch and Resort (California, USA); Casa di Langa (Piedmont, Italy); The Lowry Hotel (Manchester, UK); Almar Jesolo Resort & SPA (Venice Riviera, Italy); Lago Resort Menorca Suites del Lago 5* (Menorca, Spain); Hacienda de Abajo (La Palma, Spain); Hotel Metropolitan Premier Taipei (Taipei, Taiwan).
Radisson Hotel Group aims to reach around 150 hotels in operation and under development in Africa by 2025. This year, it expects "in excess of a dozen new African hotel signings and around 2,000 rooms," says Ramsay Rankoussi, vice president, development, Africa & Turkey. Around half of these will be in the core focus countries of Morocco, Egypt, Nigeria and South Africa. In the past few months, Radisson Hotel & Convention Centre, Johannesburg, O.R. Tambo opened in Oct-2020 and represented the first upscale Radisson branded hotel in South Africa while Radisson Collection Hotel, Bamako opened in Dec-2020, debuting as Africa's first Radisson Collection hotel.
Revier Hospitality Group will debut in Dubai, United Arab Emirates (UAE) in 2021 with a Revier Hotels and Suites opening in Business Bay, a contemporary financial district of the metropolis. With a young and vibrant touch, the Revier offers a city retreat that retains the Swiss heritage of the brand and incorporates. Its eclectic offer delivers the technological advances of contactless check-in, keyless entry to your room, and even a cow in the middle of the lobby. The property houses 230 rooms and suites.
Room Mate Hotels will open a new property in Ibiza in May-2020, its first on the Balearic island. Located near the island's port in a well-known building previously occupied by the historic Hotel El Puerto, Room Mate Ángel will comprise 228 rooms and suites divided into eight categories, a rooftop terrace with views of the charming old town, a swimming pool, spa, piano-bar, restaurant-club and events room.
International hotel owner, operator and developer Shaner Hotels has confirmed the opening of the 145-room SpringHill Suites by Marriott Columbus Dublin. Shaner will operate the hotel in a partnership with owners, Crawford Hoying, a large-scale real estate developer. Situated in the heart of downtown Dublin, the property is conveniently located near local attractions such as the Columbus Zoo & Aquarium, the highly anticipated Riverside Crossing Park and only minutes to downtown Columbus.
The Stock Exchange Hotel in the centre of the UK city of Manchester has selected ASSA ABLOY Global Solutions and its VingCard Essence mobile access lock platform. The deployment is part od a series of renovations at the property that focus on enhancing both guest peace-of-mind and convenience. Each of the property's 40-guestrooms have also been furnished with Elsafe sentinel II electronic safes to ensure that guest valuables are secured against theft or loss.
Mexico's Velas Resorts has announced the opening of Tau Beach Club. Nestled in the exclusive enclave of Marina Vallarta, the adults-only venue provides privacy and seclusion as well as a lineup of deluxe services and amenities overlooking the Banderas Bay, ideal for both leisure or corporate needs.